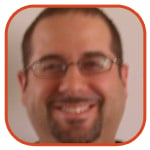 Posted by David Torres Categories: Reviews, DC Comics
Rating: ****
Another amazing issue that will have everyone's jaw drop by the time people reach the end. Sometimes the conclusion to a comic book story does not live up to the way it started - that is not the case here. Grant Morrison hits a big home run with the conclusion to his Red Hood story arc. The only drawback for me once again is Philip Tan's artwork. Some of the artwork in the panels seemed rushed and murky, but Morrison saves the day for me with this amazing story. I read the preview that was released and I couldn't wait to read this issue. After reading this issue, I'm now salivating for more.
Eduardo Flamingo proves to be a very dangerous character. When we last left off in the story, Flamingo had taken a shot at the Red Hood. The shot doesn't kill him, which causes Flamingo to try harder to finish the job by shooting the side of Jason's face off. He also tries to pull the mask off of Scarlet's face (if you've been reading the title you know her face is attached to the mask).
Batman and Robin escape from the trap that the Red Hood put them in and they try to assist Hood and Scarlet in taking down Flamingo. Morrison writes a great line for Robin when they confront Flamingo, "I was expecting scary, not gay." Very funny. The character appears to die at the hands of the Red Hood, but this is the comic book world, and we know that he probably isn't dead.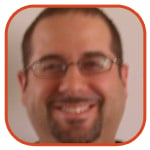 Posted by David Torres Categories: Reviews, Marvel Comics
Rating: *** 1/2*
This issue was a lot of fun. It was fast paced and it had non-stop action, which is good for the final issue of a comic book storyline. I also enjoyed the artwork this time; maybe I just grew accustomed to it, but the artwork didn't bother me as much here in this issue as it did in the others.
Well, I called it in my last review when I said that Kaine would interrupt the stand-off between Peter Parker and Raptor so Peter wouldn't have to reveal his identity; however, Kaine is there to assist the Raptor - not Peter. We also the flashback to the time when Ben Reilly confronted Raptor (then known as Damon Ryder) in his house - the same house that we know will burn down and kill his family. So we have a two fights playing out back and forth - Kaine showed up during that fight as well. Writer Marc Guggenheim does a nice job of jumping back and forth between the past and the present as well as building up a suspense to final outcome of both stories.
Screwball also shows up again as Spider-Man sets her up for a fight, but it really was a planned diversion for his confrontation with Raptor. This distraction enables Peter to free Harry Osborn and his cousins so that he can change into Spider-Man. Raptor is curious as to why Spider-Man continues to show up to help "Ben Reilly." Kaine answers that question by pulling off Spider-Man's mask. The clone situation is explained to Raptor, but Kaine says that Peter is the clone. I think Kaine explains it this way as an excuse for Raptor to take out his revenge on Peter. Raptor may not want to attack Peter if he knew that Ben was really a clone. Just my theory on this situation.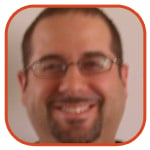 Posted by David Torres Categories: Reviews, DC Comics
Rating: ****
Wow! Fantastic! For someone who didn't grow up reading the Superboy and the Legion of Superheroes stories, I have nothing to compare this issue to. However, I must say that this is a great story that I think longtime fans of those stories will agree that it can stand alongside those classic tales. If you didn't read issue one, first off, go now to your comic store and get it; second, this issue can stand alone as a great story with some amazing art work. The creative team once again is Geoff Johns and Gary Frank. They introduced us to a teenage Clark Kent living in Smallville adjusting to his super powers and discovering where they came from. We're also introduced to a teenage Lex Luthor who has an abusive, alcoholic father whom Luthor tries kill in the beginning of our second issue.
The issue opens with Lionel Luthor driving down a highway. There is rubble on the road and he tries to swerve and hit the breaks - unfortunately the breaks are out thanks to Lex. Lionel's car goes over the side of the highway and is about to plunge into the water when Superboy saves the day. A beautifully drawn scene by Frank, but my one complaint is that I think Superboy looks more like a 10 year-old than a teenager in that scene. Lionel survives, but not for long as Luthor is successful in murdering his father at the end of the issue.
Despite my doubts in the beginning of this arc, Robert Kirkman and crew make them all up ten-fold in the latest issue of The Walking Dead.
Picking up after the hunters' attack on our gang, Eugene patches up Glenn's gunshot wound in his leg with some seemingly-obscure household products. This leads me to wonder whether Eugene has experienced more bloodshed than initially imagined prior to meeting with Rick and crew.
With Dale back at camp, Andrea finally gets to let her heart speak openly to him, as she thought she never would have the chance to say these things in last month's issue. The couple heartbreakingly realize the very gruesome truth they'll soon face in due time. The fact that Dale has already faced this experience once before doesn't seem to make it any easier.
After some investigative work and typical back-and-forth with Abraham, Rick decides the fate of their
attackers
hunters. The tables turn for the hunted. (Spoilers after the jump)
UPDATE: You can now find the correct translation on Guillory's blog.
Following up an issue where our protagonist finds love in the midst of ubiquitous regurgitation (among other delightful surprises) would be difficult. That is, of course, unless you're John Layman and Rob Guillory.
Chew #4 begins with an expected and humorous Applebee-loathing-Chu scene; yet, the rest of the issue takes a path dissimilar from what we've seen in this series so far, quelling any doubts (if there were any) that Layman and Guillory can't keep us interested. In a very Lost fashion, the last issue gave us Amelia, E.G.G., and the creepy guy with a box, only to leave us to our theories as this issue produces a number of different, unrelated (or not?) questions.
This issue, despite my not thinking it possible, gets so much stranger and weirder, making for a very scrumptious read.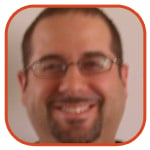 Posted by David Torres Categories: Reviews, Marvel Comics
Rating: ***
The return of the Chameleon continues. In the last issue of Amazing Spider-Man, the Chameleon captured Peter Parker and stole his identity—it appears as if Peter has also been killed. This issue follows the Chameleon as he impersonates Peter Parker. The Chameleon goes about Peter's life discovering all of things that make Peter tick, from his new job working for J Jonah Jameson to his relationship with Mary Jane. He also decides to take advantage of the situation as he ends up sleeping with Peter's roommate Michelle Gonzales. How that will all play out when the real Peter Parker returns should be interesting.
Although this isn't the real Peter sleeping with Michelle, it still bothers me to see Peter hooking up with another woman—it's like he's cheating on MJ. I hope that they eventually put them back together; there's too much history there for them not to be together.
"Peter's" first Jameson assignment is to take pictures of Jonah with the returning war hero Flash Thompson. Since I haven't been reading Spider-Man until recently, this was all new to me as far as Flash goes. I like that they've made him into a veteran and have him disabled—this adds something new to the character that can bring about some great drama.
We have finally arrived at the second part of Robert Kirkman and crew's "Fear the Hunters" arc, and I am once again quite disappointed. While the level of my sadness does not reach my opinion of the last issue, this book has yet to fulfill my expectations for this storyline.
Past Andrea's heartbreaking and relentless search for Dale, the gang finally makes the trek to Gabriel's church and uncovers the truth beneath his flimsy story. His confession is frightening; to think that he committed such an act against his brothers and sisters right under the eyes of his god truly unmasks the horror Kirkman was once so keen in illustrating for us. All the same, this makes me wonder whether God is watching after his children after all, considering Gabriel somehow managed to survive unharmed on his way to Rick's group after such a contemptible deed. Granted, this is under the assumption that Gabriel's confession is veritable… If so, the reveal reminds me more of Kirkman's ability to portray humans' true ugliness when mirrored against the undead (compared to the hunters reveal).
About those hunters… (spoilers after the jump)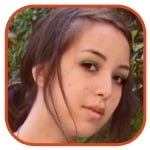 Posted by Robin Paulson Categories: Reviews, DC Comics
Being a literature-embracing nerd myself, it was no wonder that Mike Carey and Peter Gross hooked me into their latest Vertigo series, The Unwritten, in a whole of two issues. With that said, I can assure that you'll love these books just as much as I do, even if you absolutely detest the English language. I am that confident in the series. This is the team that gave us Lucifer, after all.
While issues #1 and #2 brazenly hook you into Tom Taylor's world (mind you, something this epic needs the two-issue start), The Unwritten #3 is the true beginning of his tale.
Tom travels to the legendary Villa Diodati, birthplace of both Mary Shelley's Frankenstein and "Tommy Taylor." Interspersed through the issue, Carey and Gross provide us with Tom's childhood flashbacks from when he and his father spent time at the notorious manor. The connection between Pullman and his father becomes increasingly apparent as Pullman's lackey appears at the Villa with a penchant for havoc.
Carey's affinity for literature (astoundingly exemplified with Tom's geo-lit knowledge) heightens. The beautiful parallel between Frankenstein and Tom—not subtle per se, as they chose to embody this theme in the cover—proves that Carey has an eye for that which he admires. He does this all while maintaining the alarming critique of our society's fixation with celebrity figures. Moreover, he concurrently blurs the lines between fiction and reality in a way that said critique is made probable without coming off as overbearing.
Get to your local comic book store and pick up The Unwritten—there are only three issues, so it'll be quite easy to catch up.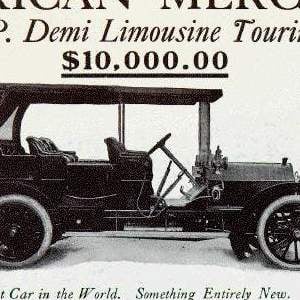 Posted by Drea Avellan Categories: Casual, E3, Electronic Arts, Reviews, Sports, Wii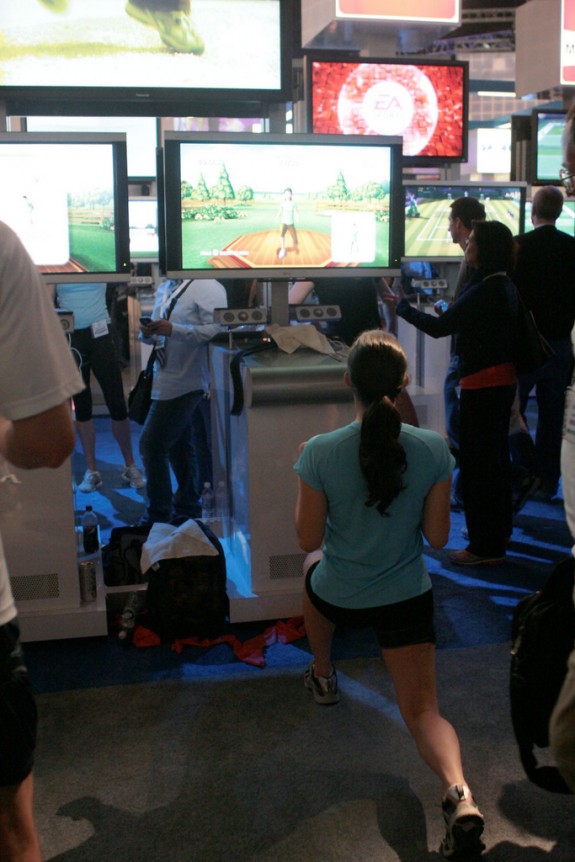 I want to workout without going to the gym – much like the millions of people that have purchased Wiifit. However, I'm not a huge fan of the game. Having to stop every time after a small workout was very time consuming and lead me not to want to "play". EA Sports Active does not only look like a lot of fun but it also gives you a real workout feeling. Giving you the option to customize your routines and what parts of the body you want to work out, it gives you the variety you need to keep going. It also offers levels from easy to hard so everyone one can accomplish the routine they set out to do.
For those looking for more motivation, they can opt to the 30-day challenge. It'll keep track of your workouts, nutrition, give you the historic graphs of your progress and will give you tips for relieving stress, eating healthier, and motivation to keep your challenge going.
EA Active is a gym, personal trainer and nutritionist all in one game-like experience. Tons of workout modes, exercises and abilities to customize your sessions, your workouts are sure to never get repetitive and keep you going. It's a great substitution for anyone that feels WiiFit does not give them a real workout experience.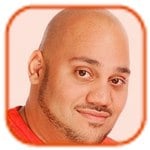 Posted by Andru Edwards Categories: Features, Handhelds, Product Reviews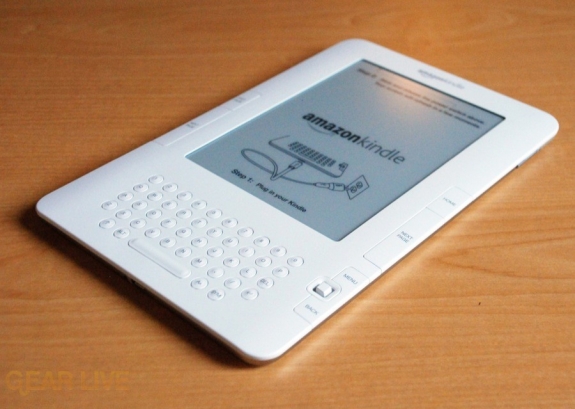 We've spent a few days with the Amazon Kindle 2, which has been the talk of the gadget world this week. We know some of you are wondering if you should pick one up, so we are here to give you our thoughts on the latest iteration of Amazon's e-book reader. If you're like us, you already know that the Kindle 2 is available for purchase now, and you likely have one in your hands - but for the rest of you, join us for our full review of the Kindle 2 (and if you missed it, check out our Kindle 2 gallery.)
Okay, so while we were working on the review, we sent a couple of questions out to some of our Twitter peeps asking what they thought of the device, and Lisa from EllisLab hit us back with so much info, that we are using her feedback to break this down for you. Sometimes you need the point of view of a "real world" user anyway, as opposed to one of us gadget fiends. So what we will do is give some of our thoughts on the Kindle 2, and then bring in Lisa's thoughts as well.
The Kindle 2 was announced on February 9th, and just started shipping on February 24th. The announcement came with the promise of a 25% improvement in battery life, 20% faster page turns, a better screen that supports up to 16 shades of gray (as opposed to 4 shades with the original,) and a much thinner design.
Click to continue reading Amazon Kindle 2 review
© Gear Live Inc. – User-posted content, unless source is quoted, is licensed under a Creative Commons Public Domain License. Gear Live graphics, logos, designs, page headers, button icons, videos, articles, blogs, forums, scripts and other service names are the trademarks of Gear Live Inc.