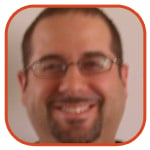 Posted by David Torres Categories: Reviews, Marvel Comics
Rating: ****
If you are a new reader of Brian Michael Bendis's run on Ultimate Comics Spider-Man and if you think that things are moving a bit slow, do not worry. Look at the pace that Bendis is presenting in his story as if it were a fine dining experience. When you are eating a fine meal, you don't wolf down your food as if you're at McDonald's. Instead, you take your time to savor every moment of every bit of food. Bendis's take on the Spider-Man character is so perfect, that you want more after every issue you've read. What's the old saying? Leave with them wanting more. I guess that's the best way to describe how I feel when I'm reading his Spider-Man - I want more.
Although the comic audience is mostly adult males, Brian Bendis writes Ultimate Comics Spider-Man as a comic geared more towards a tween/teenage audience. I can see a kid in that age range who has enjoyed Harry Potter and Twilight really enjoying this book more than an adult would. Spider-Man really acts like a teenager here. You don't get the feeling of a writer trying to write dialogue that a teenager would say - particularly towards the end of the book with Peter and Gwen.
Our story continues the opening arc of this relaunched title with Spider-Man battling Mysterio. When we last left off, Spider-Man was at the mercy of Mysterio. It looks grim, but thanks to the arrival of the mysterious new cloaked hero that first appeared in issue one, Spider-Man makes it out alive. Thanks to this intervention, Spider-Man is able to recover and duke it out with Mysterio. The cloaked figure knocks out Mysterio's technology and we see his face. As a result, an explosion happens, but all survive and Mysterio swears revenge.
Everyone who knows me knows that I love the comics that are out there on the fringes of the industry. You want to make everyone turn into apes or zombies or contestants on So You Think You Can Dance? and I'm right there, eager to throw my $2.99 in your direction.
So when I saw Tony Moore's "iconic" cover on Victorian Undead #1 (Wildstorm) on the rack with a blurb that says "Sherlock Holmes Vs. Zombies," my hand shot out faster than John H. Watson, M.D.'s revolver. And I wasn't disappointed. Far from being as "out there" as its B-movie subject matter might suggest, it actually feels like a real Sherlock Holmes adventure but with, y'know zombies. And Automata (aka robots). Following a celestial event in the skies of London in 1854, there are rumors of the dead coming back to life and desecration of the bodies by beheading. By 1898, when two London workmen succumb to zombiness, leaving one in the custody of Inspector Lestrade, the call goes out for Sherlock Holmes who's busy on a seemingly separate case trying to figure out who's behind the robot that just tried to kill him. (I've read stories where Holmes has gone up against the aliens from War of the Worlds, and also Dracula, Jack The Ripper and The Invisible Man, so zombies and Victorian robots don't feel out of place in my personal Holmes canon.)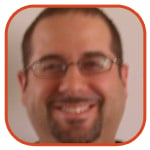 Posted by David Torres Categories: Reviews, DC Comics
Rating: ****
If you were a fan of the run Geoff Johns and Scott Kolins did on The Flash, this book is for you. I wasn't a fan of Kolins' work on The Flash at first, but the artwork grew on me and the stories that Geoff was pumping out were classic. This issue picks up during the Blackest Night event and after the Flash: Rebirth series.
I was a bit confused by the story in this issue at first because we see that Eobard Thawne aka Professor Zoom the Reverse Flash appears as a Black Lantern, which got me wondering how could he be a Black Lantern if he's been resurrected? Then I remembered that when Zoom returned in the Flash: Rebirth series, he stated that he was from the future after he was resurrected by a friend of Barry's. This is what happens when series get delayed. Flash: Rebirth has yet to end so we don't know what has happens to Zoom at the conclusion to the series. One can assume that he's still alive at the end. Who is the "friend" that resurrects Zoom? My guess is it's Hal Jordan as it seems he will get possessed by Paralax once again in Green Lantern #50.
This series will also focus on the Rogues as they battle the Black Lantern Rogues. Geoff has done a great job in developing the Rogues characters. He really writes them as characters who walk the line between good and evil - especially Captain Cold, my favorite of the Rogues. The current Captain Boomerang Owen Mercer makes an appearance at his father's grave here. I'm sure his father the original Captain Boomerang will be resurrected and we'll be seeing father and son battling it out sometime during this series. Boomerang is buried at the special Rogues cemetery and it is here that a Black Lantern ring find the grave of Zoom and resurrects him as a Black Lantern.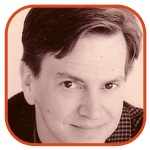 Posted by Tom Mason Categories: Editorials, Independent
Yo-ho-ho. If you love your pirates and you're a little bit burned out by Johnny Depp and the many, many Pirates of the Caribbean, you might be looking for something a little different in the "pirate" category. If you can expand your definition to include Bow Street Runners, flintlocks, and "flying things that aren't supposed to fly?" then February 2010 has something for you. It's the start of a new four-issue mini-series by Warren Ellis (Supergod; No Hero) and Raulo Caceres (Gravel; Crecy) from Avatar called Captain Swing And The Electrical Pirates of Cindery Island.
Described as "an electrical romance of a pirate utopia thwarted," Captain Swing is set in London, 1830. That would be the Warren Ellis London of 1830 in which copper Charlie Gravel starts seeing things, including the legendary Spring-Heeled Jack. I love the Bow Street Runners. They figure prominently in the mystery novels of Bruce Alexander (Blind Justice) and Richard Falkirk (Blackstone), and I'm curious to see what this new incarnation will be like.
This is an Avatar book, so expect some cover variants and a retailer incentive, but best of all, it's a new Ellis mini-series and I'm looking forward to it.
[Artwork: One of the covers to Captain Swing And The Electrical Pirates of Cindery Island, © Warren Ellis]
Read More

| Avatar Press

Avatar publisher William Christensen deserves all the kudos he can collect, even the signed, alternate cover, limited edition, convention special kudos. He started out as a fan, became a secondary (or tertiary) sub-distributor with a sharp eye on market trends, and expanded that into a publishing company where talent like Warren Ellis, Jaime Delano, Mark Millar, Garth Ennis and Alan Moore can find a non-Marvel, non-DC home for their more outrageously adult work.
Ellis has made Avatar Press a second-home for himself, regularly turning out original, thoughtful, violent and/or quirky material that I find far more interesting and satisfying than his work for the corporatists. That he and other creators come to Avatar and stick around also speaks highly of Christensen's ability to not just attract but keep talent.
Now Ellis - with artist Garrie Gastonny - has a new 5-issue mini-series called Supergod. Whatever it is that Ellis is drinking, let me be the latest to say, "I need me a couple of pints of that, yes, please."
In England, Simon Reddin is relaying "an oral history of how we all died" before he loses power and spends the remainder of his life "in the bloody stone age." In the events leading up to to that, it's revealed that London, you see, had its own super-hero, as did India, Somalia and Iran, and the US, and who knows what other country dabbled in the creation of their own Big Daddy Protector And Savior.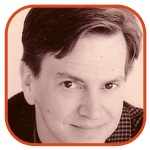 Posted by Tom Mason Categories: Reviews, Marvel Comics
I've got to hand it to Eisner-award winner Eric Shanower. He's taken the mythology of L. Frank Baum, the creator/writer of The Wizard of Oz books, and turned it into a nice niche business for himself. And he does it with such loving care, that you'd think he was somehow related.
Shanower's off to see the Wizard again in his newest project, an 8-issue Limited Series from Marvel Comics (yup, that Marvel) called The Marvelous Land of Oz. Billed as "a sequel to The Wizard of Oz" and "being an account of the further adventures of the Scarecrow and Tin Woodman" the series starts off with Tippetarius, a young boy who lives "in the country of the Gillikins, which is at the North of the land of Oz."
Sorceress Mombi has been caring for the young, seemingly abandoned Tip, but she's hardly a candidate for Mother Of The Year. Grumpy, cantankerous, and demanding, she treats Tip more like a servant, and she's clearly had enough of having a child underfoot. When she takes off to buy some potions, Tip carves a pumpkin and sticks it on a wooden body to scare Mombi when she returns. But she's too clever and uses one of her potions to bring Jack Pumpkinhead to life. He'll be a better servant than Tip, most certainly, and she won't need to be bothered by the boy anymore. She makes plans to use another potion to turn Tip into a marble statue for her garden. Tip believes it's a good time to hit the road, and he takes Jack Pumpkinhead along with him – and off they go towards Oz where the Scarecrow rules the Emerald City.
Read More

| Eric Shanower on Amazon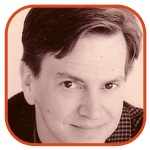 Posted by Tom Mason Categories: DVD, Reviews, Television
I love the old Rankin-Bass holiday classics, but my favorite is Rudolph The Red-Nosed Reindeer. It used to be appointment TV, but then along came DVD and the ability to watch it anytime.
Now that I have kids, we watch it pretty much year-round. In 2009 so far, I've racked up at least 20 viewings. And when you watch something that many times, you start to notice some things that escaped me when I would just see it once a year. Here's my list:
Mrs. Claus: She's a chubby chaser and an enabler. Santa finally gets his weight down during the off-season - which no doubt would help his cholesterol and blood pressure and help him live longer - and yet she can't wait to start stuffing him again, upping the ante by reminding him that everyone loves a fat Santa, including her I'm guessing.
Santa Claus: First off, he's a jerk. Rudolph is a super-achiever compared to the others in the Reindeer Games, and Santa's too worried about the red nose thing. Since no one on Santa's route will ever actually see Rudolph, this is really all about Santa's issues.
Read More

| CBS

I'll get this out of the way early: I don't like Mickey Mouse as a character. I find him the most irritating one in the Disney cartoon universe and his high-pitched voice makes him the Jennifer Tilly of animation for me. So I was all poised to not like the new Boom! Kids comic with him as the star.
Naturally, I'm wrong, again. Mickey Mouse and Friends #296 kicks off Boom!'s launch of the title with a tale by Stefano Ambrosio (translated by Saida Temafonte) and artists Lorenzo Pastrovicchio, Roberto Santillo and Marco Giglione that ties in with Sorcerer's Apprentice continuity (from Fantasia). Mickey's still the apprentice to the sorcerer Nereus and still not doing a good job, magically speaking. When Nereus leaves for an emergency, Mickey is tricked out of the drought-suffering village's magic crystal by Peg-Leg Pete.
Before Nereus returns and realizes what a dope his apprentice is, Mickey has to join a sorcerer's team in the far-off city of Grand Haven and enter a tournament to try to win the crystal back. Fortunately, he's found Goofy, a sorcerer who really wants to be an alchemist and herbalist, and Donald Duck, a sorcerer with a pet dragon. Together, the three form their own sorcerer's team and set out to defeat Pete, who's determined to stop them (and he's got Disney's classic Beagle Boys on his side).
I was happy to see that Boom! Kids has an Uncle Scrooge title in their Disney line-up as a companion to their Donald Duck title. The Ducks are my favorite Disney characters, partly because of the way they look (c'mon, they're ducks!) and partly because they're the ones that are most likely to take off on some wild adventure.
In "Uncle Scrooge And The Ghostly Carriage," writer Per-Erik Hedman (and translator Stefania Bronzoni) and artist Wanda Taggino have Uncle Scrooge gathering up his usual crew - Donald Duck, Huey, Dewey and Louie - and his lucky dime. They're off to Germany to check out "another moneymaking venture," a castle Scrooge bought "for a steal." As luck would have it, the castle is haunted and Scrooge's recurring nemesis, Magica De Spell, sees this as an opportunity to grab that dime. What follows is a ghostly, madcap, door-slamming style French farce of trap doors, hidden staircases, secret bookcase doors, and a ghost.
Taggino draws in the classic Carl Barks/Don Rosa style and infuses the pages with great energy. Hedman's script is fast-paced and he wraps the whole thing up in 16 pages. The same team has a second story in the issue, "Salt And Gold." Continuity-wise, it picks up where the previous story ends - Magica is still after the ducks who are now joined by Gyro Gearloose for an adventure in alchemy, a subject near and dear to Scrooge's greedy heart. It's a cliffhanger, to be continued next issue.
There's a cover variant for this issue with a Don Rosa cover. I don't have that one, but if you're a collector, I'm sure you'll want it.
[Artwork: a panel from Uncle Scrooge #384, ©Disney]
I've always liked the Disney comics, whether they were published by Gold Key, or Gemstone or Gladstone or Gearloose or whomever. I always thought they were fun comics for kids. I love what Carl Barks did, and the same with Don Rosa. I also like the ones that aren't by them. I even like the sillier ones like Moby Duck. I liked all the expensive hardcover and trade collections too, but I always wanted to see the comics targeted more towards kids because I think they can help grow a new generation of comic readers.
So I was glad when Boom! picked up the license for their Boom! Kids line of comics (which already includes The Muppets and the Pixar titles). They're putting them out on a regular schedule, picking up with the old numbering and pricing them at a good $2.99 – aiming them squarely at the kid market. It's a good, smart play on their part.
© Gear Live Inc. – User-posted content, unless source is quoted, is licensed under a Creative Commons Public Domain License. Gear Live graphics, logos, designs, page headers, button icons, videos, articles, blogs, forums, scripts and other service names are the trademarks of Gear Live Inc.