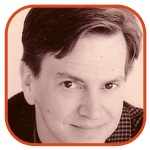 Posted by Tom Mason Categories: Conventions, Editorials, Interviews, Movies, Reviews, Television, Independent,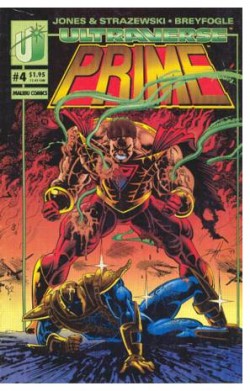 Comic Con International in San Diego is closer than you think. Years ago, I started compiling my own list of convention secrets starting with a great place to go to the bathroom that's tucked away in a corner, just minutes from the convention floor, and no one seems to know about it. Then I read the list compiled by Tom Spurgeon at The Comics Reporter and I am ashamed of my own ineptitude. If you're going to the con this summer, you need to read Tom's list of 135 tips.
After you've finished reading Tom's tips, here are a few other links to brighten your weekend…
Want To Be A Writer?: Of course you do. Who doesn't? Step into any cocktail party or backyard barbecue and it's full of people bursting with ideas, if only they can find someone who could take a few minutes to write it all down for them. The real trick is finding places that might be interested in publishing something once it's all written down. If you feel like writing some stuff down, John Scalzi (the Hugo Award-winning sf author) and Wil Wheaton (yes, that Wil Wheaton) have joined forces to create a writing contest that's win-win-win for all. Maybe even you.
Click to continue reading Weekend Reading: Comic Con International, Tom Peyer, Ultraverse and Paul Cornell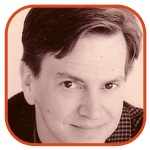 Posted by Tom Mason Categories: Editorials, Reviews, Independent,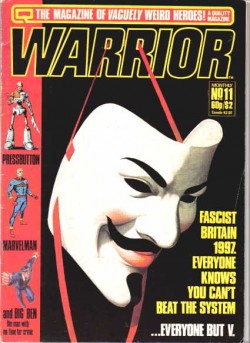 Numerous replaces reported it and then the founding editor confirmed it. The British comics magazine, Comics International, has ceased to be. I've read a lot of comic book magazines over the years, from The Comics Buyer's Guide and The Comics Journal to Wizard and Hero Illustrated. My favorite of all of them was Comics International, which was founded by Dez Skinn and under his guidance ran for 200 issues.
Dez was no stranger to comics before CI – he worked on the magazines Doctor Who Weekly and House of Hammer and founded his own company, Quality Communications. From there he launched the acclaimed Warrior magazine which featured the revival of Marvelman/Miracleman as well as the original V For Vendetta. He started CI back in 1990.
Click to continue reading Comics International: R.I.P.
Read More

| Dez Skinn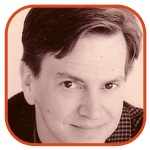 Posted by Tom Mason Categories: Editorials, DC Comics, Independent, Marvel Comics, Viz Media,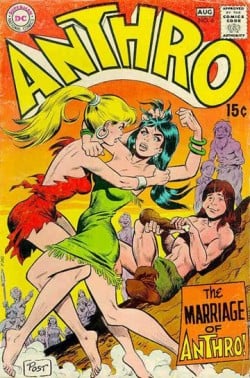 Happy holiday weekend for those of us in the US who love a long weekend, some grilled meat and a cold Pabst Blue Ribbon. And since there's no football game, you can spend that extra time surfing the internet. Here are some links to fill the game-less void:
Vertical: Given the significant changes at manga publishers Viz (massive layoffs) and CMX (DC shuttered the division), it's interesting to read about someone with a little different take on events. Rod Lott at Bookgasm has a chat with Ed Chavez at Vertical (publishers of Osamu Tezuka's Black Jack, among other things). "While I will always say there is plenty of grade-A material to license from Japan available, access to those properties has become quite limited over the last three to four years. I find it curious that this lack of competition has occurred during the recent decline of the U.S. manga market."
Steve Perry: The death of the Thundercats and Timespirits writer is just about the saddest way for a comic book creator to go. Johnny Bacardi exchanged correspondence with him recently, but I don't want to spoil his story, except to say that it's one you'll want to read.
Click to continue reading Weekend Reading: Vertical, Fantastic Four, Cowboys & Aliens and Lost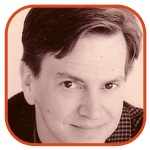 Posted by Tom Mason Categories: Editorials, DC Comics,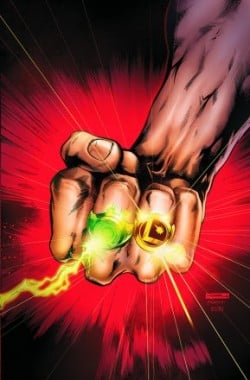 When it was announced that Paul Levitz would be leaving his position as President and Publisher of DC Comics and transitioning to writing comic books again, I thought it was a little weird. Kind of like the CEO of General Motors leaving the executive suite because he really wanted to tighten bolts down on the assembly line.
At least DC appears to be making a big deal about Paul's move by launching his return with the Legion of Super-Heroes #1, so he's not taking over some book that's already in decline. I've met Paul a bunch of times. We've chatted at con parties and had lunch and dinner together several times, especially when he was negotiating to buy Malibu Comics. I've even pitched him a couple of times in the past when he would visit the Warner Bros. lot in Burbank.
He has a lot of great industry facts and anecdotes in his head - we spent one lunch talking about paper trends and availability five years down the road (he kept track) as well as sales trends for comics during the various economic downturns over the industry's history (he kept track). Since the guy was almost my boss, and he probably paid for some if not all of those meals, I have a pro-Levitz bias.
Click to continue reading Paul Levitz: The Legion Of Super-Heroes #1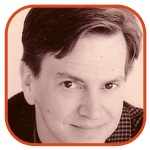 Posted by Tom Mason Categories: Editorials, Reviews,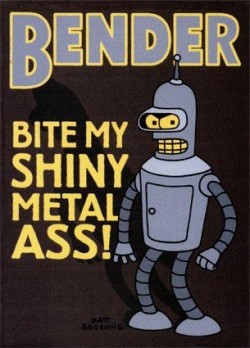 The hits just keep on coming as the comics industry starts looking like someone's old four-color punching bag. On the heels of the cutbacks at Viz Media, now comes word that DC has shuttered their CMX imprint. And now you're wondering, is this all just manga-specific or is it an early warning system for a greater industry-wide problem that we don't want to talk about because…hey! Look! The new comics are here!
But that's a question for people smarter than me to think about. I'm busy looking forward to July 22, where I'll be at the Marriott bar in San Diego navel-gazing into my second Pale Ale. Now let's read some fun stuff…
Brian Wood's DMZ, Matt Bird makes the case that Hollywood should seriously consider adapting it. "We get angry when the occupied become insurgents, but we also can't help but wonder: 'What would I do if the war came to my town?' That big, fat question needs to be vented on screen."
Click to continue reading Weekend Reading: Brian Wood, Joss Whedon, Groucho and Bob Fingerman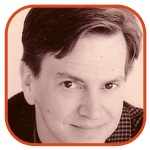 Posted by Tom Mason Categories: Editorials, Marvel Comics,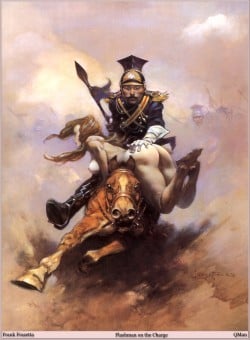 You know it's going to be a bad week when one of the most beloved fantasy artists passes away. He was absolutely one of my favorite artists and one of the first artists who, like Jack Kirby, could get me to buy pretty much anything with his name on it.
Tom Spurgeon has an excellent overview of the late artist's career. "Frazetta's art on the Warren Magazines Creepy, Eerie and eventually Vampirella combined some of the pulp tendencies for which he was soon to become very well known with a sense of classic horror. They remain some of the company's most iconic pieces of art."
Viz Media: I often post job listings here for Viz Media, the longtime manga publisher in San Francisco – longtime as in they've been doing it since it wasn't quite so cool to do it. So I was saddened to hear that they let go more than 50 of their staffers. That's, I think, the largest layoff of comics professionals that I can remember and certainly the largest in recent years. I hate to see that kind of thing happen, and I wish everyone the best as they figure out what to do next. Heidi MacDonald at Comics Beat recently posted this link from Dan Blank's website; I've practically memorized it.
Click to continue reading Weekend Reading: Frazetta, Viz, Carl Barks and Facebook
Read More

| Comics Beat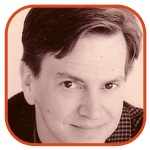 Posted by Tom Mason Categories: Editorials, Interviews, Reviews, Independent, Marvel Comics,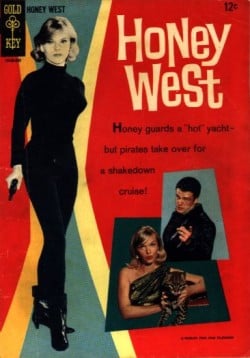 So did you see Iron Man 2 yet? Did you, huh, did you? Two things amaze me about the Iron Man franchise. One is that Robert Downey, Jr. was born to play Tony Stark. There's none of the brooding self-importance that comes with other super-hero movies - Iron Man is serious but it's also fun. The other is that in the right hands - and there are hundreds of right hands on any movie - even a second or third tier super-hero property can be turned into a good movie. If Downey, Jr. was playing Hank Pym in the Ant-Man movie, I'd be there in a minute.
Now while you're saving your money for the Iron Man 2 DVD, here are a few fun things to occupy your eyes and mouse.
Brian Hibbs: I know why people, myself included, like to talk to artists and writers because it's all so cool, but I think more interviews could be conducted with retailers since they are the comic book business. Retailer Brian Hibbs is a very smart guy - I may not always agree with him but he carries a good argument with him and he knows his business. Tom Spurgeon at Comics Reporter gets to the heart of the matter with a lengthy but hugely worthwhile interview.
Click to continue reading Weekend Reading: Iron Man, Modesty Blaise and Honey West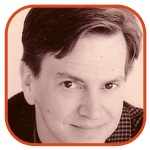 Posted by Tom Mason Categories: Editorials,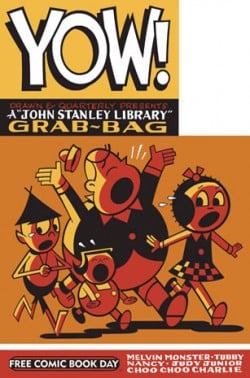 It's here! Saturday, May 1 is Free Comic Book Day! My favorite day of the year! Okay, not really my favorite day of the year, but any day you can get some free comics has to feel like an extra birthday, right? A lot of publishers are producing some great stuff to pick up, but here are the six that I'm most looking forward to:
Library of American Comics #0 (IDW)
Eisner Award-winning Editor Dean Mullaney is an old friend who does great archival work over at IDW. If he published Milton Caniff's old shopping lists I wouldn't be able to hit Amazon's "add to shopping cart" button fast enough. This special preview comic has 32 pages of excerpts from upcoming collections of Archie by Bob Montana, Secret Agent Corrigan by Al Williamson, Blondie by Chic Young, The Complete Bloom County Library by Berkeley Breathed, Rip Kirby by Alex Raymond, Polly and Her Pals by Cliff Sterrett, Dick Tracy by Chester Gould, and Little Orphan Annie by Harold Gray. This looks like a great introduction into some good old stuff.
Toy Story (Boom! Kids)
I'm biased here because I have kids and they love Sheriff Woody and Buzz Lightyear. With Toy Story 3 popping up this summer, BOOM Kids! is ready to hand out some all-new adventures by Jesse Blaze Snider and Nathan Watson. I'm in because I already get the regular comics and their other Pixar stuff, so I'm a little OCD about this.
Click to continue reading Free Comic Book Day: John Stanley, Jim Shooter And The Last Airbender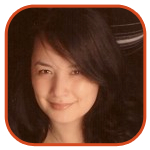 Posted by Veronica Santiago Categories: Paramount, Action, Adaptation, Adventure, Science Fiction, Sequels, Upcoming Releases,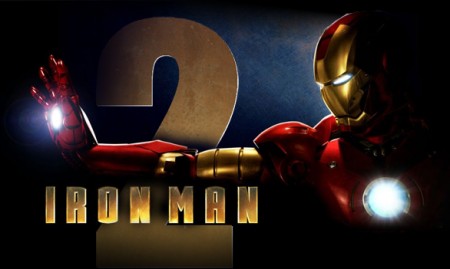 While most have you probably decided months ago what you'll be doing on May 7, there are some who may still be on the fence.
Should you be buying tickets to Iron Man 2 in advance? Or will the movie disappoint like many other blockbuster sequels out there? Here are some of the early reviews:
Hollywood Reporter: "Everything fun and terrific about Iron Man, a mere two years ago, has vanished with its sequel. In its place, Iron Man 2 has substituted noise, confusion, multiple villains, irrelevant stunts and misguided story lines. A film series that started out with critical and commercial success will have to settle for only the latter with this sequel."
Click to continue reading Early Reviews for Iron Man 2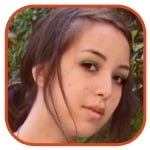 Posted by Robin Paulson Categories: Movies, Reviews, Marvel Comics,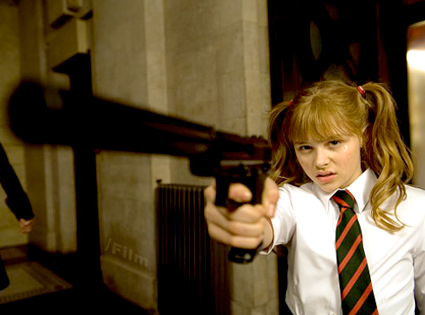 UPDATE: According to THR, Kick-Ass did take the top rank at the box office, despite early Sunday estimates stating otherwise.
Matthew Vaughn's film adaptation of Kick-Ass contains plenty of good, geeky fun: nerds loving comics; Nicolas Cage channeling Adam West; and an adorable 12 year-old girl slicing and dicing grown men four times her size. Why did How to Train Your Dragon seriously beat this comic book movie down to second place at the box office?
Initially, I was ready to leave (without even finishing my popcorn, mind you!) the theater when I had seen how far the film strayed from the comic; however, I decided to give it a chance and left the theater quite pleased with my final decision. Despite all the alterations, the adaptation was a good time packed with Easter eggs that filled my nerdish heart's desire. Besides, everyone went nuts over this at last year's Comic-Con, right?
Click to continue reading Kick-Ass Pleased Fans, Underperformed at Box Office
Read More

| The Wrap

© Gear Live Inc. – User-posted content, unless source is quoted, is licensed under a Creative Commons Public Domain License. Gear Live graphics, logos, designs, page headers, button icons, videos, articles, blogs, forums, scripts and other service names are the trademarks of Gear Live Inc.