Posted by Lolita Beckwith Categories: Household, Toys,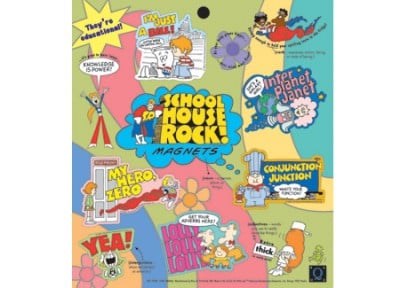 If you're of a certain age, you undoubtedly grew up watching the educational Schoolhouse Rock cartoons in between episodes of Laff-a-Lympics and Scooby Doo. Their catchy tunes and colorful animation actually made learning math, punctuation, politics, etc. fun. If you're one to get all misty-eyed at the mention of "Conjunction Junction" (raising hand), here's a set of 5 cool Schoolhouse Rock magnets to keep the nostalgia alive. A very cool 70s collectible guaranteed to elicit smiles…and singing. Available for $11 USD. Want to own the cartoons themselves? Check out Amazon.
Read More

| Perpetual Kid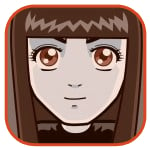 Posted by Sheila Franklin Categories: Misc. Tech, USB,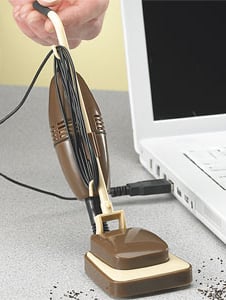 This retro vacuum plugs into your USB. It promises to keep your desk and/or cubicle dust and crumb-free. Only 8" high, the gadget's movable handle will alter it from 45º to an almost flat position. Although it doesn't specify the strength of its power, we are wondering if it has the capacity to suck out those Pringle crumbs we occasionally munch on while working. With a 45-inch cord, it comes in brown/beige and is made of plastic. Order now for $19.99 for a delivery date of November 12.
Read More

| whatever works


Posted by Lolita Beckwith Categories: Video Games,

We just can't stop! We've already told you about such NES swag as the wallet, CD case and even ladies jewelry. Now comes what might be the most fun incarnation: candy! Enjoy gummy Nintendo characters in a Game Boy Advance "console", which by the way, is available in 8 different "game titles". There's also mints in an NES controller tin and sour candies in a Super Mario 1UP mushroom. All the containers are re-usable, in fact the NES tin holds 12 Nintendo DS cartridges. Talk about synergy! Available for $3-$3.50 USD.
Read More

| Fractal Spin


Posted by Lolita Beckwith Categories: Accessories, Apple, Misc. Tech, Portable Audio / Video,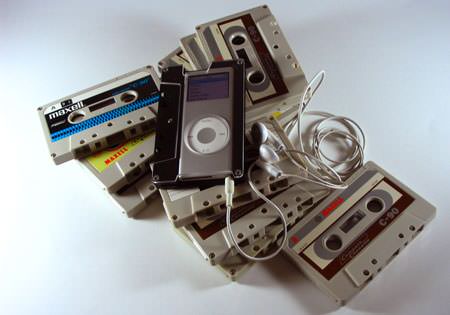 We love it when retro tech collides with new school gadgetry, such as the Boombox Bag. Now comes the "45 nano" from Contexture. Despite its name, an audio cassette (not a "45" vinyl single) is hallowed out on one side and fitted with plastic casing, with openings for the click wheel, headphones and AC adapter/charging dock. The other side still looks like an audio tape. Currently, the 45 nano is for 1st and 2nd Gen nanos, but Contexture is currently working on a version for the newest 3rd gen iPod nano. Available for $45 USD.
Read More

| 45 iPod Cases via Retro to Go

Posted by Paul Hamilton Categories: Virtual Console, Wii, Xbox 360, Xbox Live Arcade,
There are six new games to choose from this week on Xbox Live Arcade and Virtual Console, though none of them are original games (which you expect from VC but even XBLA is arcade ports this week). Plus, most of this week's games are relatively inexpensive with one exception.
Games this week include Bonk 3: Bonk's Big Adventure, Adventure Island, Landstalker: The Treasures of King Nole, Donkey Kong Jr. Math, Cyberball 2072 and Fatal Fury Special. Details for the releases are below.
Click to continue reading Xbox Live Arcade and Virtual Console Releases This Week
Read More

| Nintendo Press Release


Posted by Lolita Beckwith Categories: Accessories, Misc. Tech, Video Games,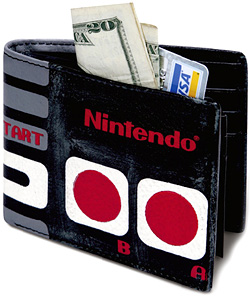 Nostalgic about video games of yore? Strap on your Pac-Man Belt as we tell you about the bi-fold Nintendo Wallet, made of distressed leather, which holds all your credits card, ID and what little cash you have left after buying your Nintendo Wii. The cool thing? The wallet not only looks like an NES controller, it even comes in a tin case shaped like a game cartridge! A great way to get your geek on—with style. Available for $30 USD.
Read More

| The Wireless Catalog via OhGizmo

Posted by Lolita Beckwith Categories: Accessories, Wearables, Video Games,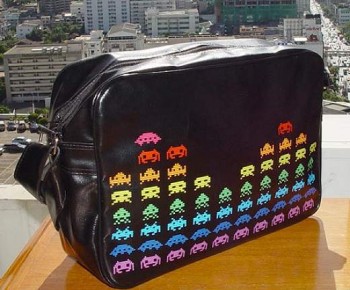 Ok, this writer is just going to admit it: in addition to goofy USB items and off-kilter (or useful) iPod docks, she has developed an obsession with anything recently retro, waxing nostalgic about doo-dads that remind her of the 70s or 80s. Case in point: Rockza's Space Invaders Bag, made of PVC (translation: faux leather), and decorated with rows of the scurrying aliens. Oddly missing are the four protective "shelter blocks" and cannon, but we'll let it go. Unfortunately, the bag is only available in Korea for 42,000 Korean Won ($45 USD). But let's hope the trend comes stateside, as we think a Centipede version would look really cool, in a geeky sort of way.

Posted by Paul Hamilton Categories: Culture, Editorial, Retro,
Gamers of a certain age, if given half a chance, will gladly recount grand tales of smoky rooms, dimly lit by a few dozen cathode rays where the only sounds are the white noise of competing digitized soundtracks, crude speech sythesizers, blips and bells, pings and whistles and artificial arpeggios rolling down an electronic scale.
The misty sincerity of those gamers who cut their teeth on the quarter-munching cabinets of Space Invaders, Asteroids, Missile Command and Sinistar is almost enough to make one forget what a mess the modern arcade equivalent has become. The gargantuan interface machines with their elaborate weapon approximations and physical demands juxtapose over a likewise spectacular price per play resulting in a hollow shell of what the old guard knew so well. These are not arcades as exist in those guarded memories, they are interactive entertainment experiences: The kind of branded, marginalized speciality device that has been focus tested and trade-show marketed to get the premium floor space right out front in view of the mall concourse is showpiece here.
Even those arcade machines which can still accurately be described as video games compete for the higher-yield ticket-generating skill games (which ironically involve very little skill). Most of those who recall the days when 3D graphics referred to the vector lines of Tempest pass by these modern emporiums. Perhaps they shake their heads a little or make a disparaging comment. Kids these days. Get off my lawn. They don't enter; inside is only heartbreak.
Perhaps what hurts the most is that it is a heartbreak we chose. We have no one to blame but ourselves, for while the arcade as it was may be dead, ultimately it is us who killed it.
We wanted the more valuable entertainment experience. We asked for and then demanded a perfect replica of our arcade favorites that we could play at home from the comfort of our couches. We pressed for more arcade-quality graphics on our home consoles until our set top boxes had visuals that outpaced anything showcased on a standalone machine. We asked for, and received, greater narrative depth in our games and as a casualty for our insistence we killed the arcade—the very entity we now mourn.
Click to continue reading California Extreme Channels a Simpler Time

Posted by Chris Pereira Categories: Microsoft, Release Dates, Retro, Screenshots, Xbox 360, Xbox Live, Xbox Live Arcade,
This week the Arcade goes retro with the 24-year-old Track & Field. For 400 Microsoft Points you'll get the classic button-masher, complete with 4-player split-screen and Xbox Live support. Along with this announcement, Microsoft has revealed some of the XBLA games we'll be seeing in August and by summer's end.
Headlining releases this month is Hexic 2, sequel to the XBLA launch game, Hexic HD. We'll also receive Ecco the Dolphin and War World during August.
And "in the coming weeks," we'll see Geon: Emotions, Puzzle Quest: Challenge of the Warlords, Space Giraffe, Streets of Rage 2, and Super Puzzle Fighter II Turbo HD Remix. (That one's a mouthful.)
Check after the break for a brief description of all these games, and a few more screenshots of Track & Field in action.
Click to continue reading Track & Field Hits Xbox Live Arcade This Week

Posted by Lolita Beckwith Categories: Toys, Video Games,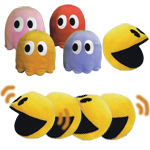 Ever wonder what Namco's classic arcade game "Pac-Man" would look like live and in person? Neither have we, but we love this toy just the same. It's the Pac-Man Moving Plush Set, including the Pac-ster and his 4 elusive compadres, each 8 inches tall and battery-operated. Just turn them on and watch the go! Great for parties, kids, office hijinks
or the hardcore Pac-fan. If the $100 USD is too high, consider the Pac-Head, or the considerably saner Pac-Man Belt. Requires 2 AA batteries (not included), but unfortunately Club Namco is currently out of stock.
Read More

| Club Namco via Retro to Go
© Gear Live Inc. – User-posted content, unless source is quoted, is licensed under a Creative Commons Public Domain License. Gear Live graphics, logos, designs, page headers, button icons, videos, articles, blogs, forums, scripts and other service names are the trademarks of Gear Live Inc.