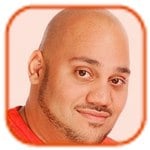 Posted by Andru Edwards Categories: Apple, Features, PC, Videocasts
Apple has introduced the first desktop computer with a built-in 5K display in the iMac with Retina 5K display, and we are opening one up in this episode! The 5K Retina display is packed with 14.7 million pixels, with a resolution of 5120 x 2880. Yes, that is insane, and gives a lot of screen real estate and leeway to work on dense projects, like video editing and photo editing.
Check out our unboxing and overview of this beautiful iMac and the amazing display that it packs - it's the Mac with the best visual clarity.
You can pick up the iMac with 5K Retina display from Apple, right now!
Don't forget to subscribe to Gear Live's YouTube channel, and don't forget--we are giving away awesome perks for our Patreon backers - thanks for your support!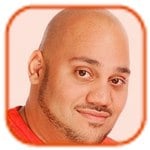 Posted by Andru Edwards Categories: Apple, Corporate News, PC / Laptop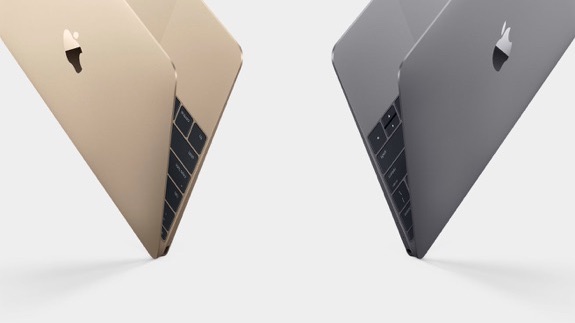 Apple just announced a brand new MacBook, which features an all new 12-inch Retina display, at this morning's Spring Forward event. While the Retina display is impressive with a 2304 x 1440 resolution, there's much more to the MacBook that warrants discussion. The smallest Apple notebook was previously the 11-inch MacBook Air, and the new MacBook has stolen that crown, even while having a larger display. It's 24% thinner than the MacBook Air, and it the first Apple notebook that has an all metal enclosure. The keyboard is full-sized, but redesigned with a new butterfly mechanism that makes typing more precise. The new Force Touch trackpad supports a new gesture, called Force Click. This is similar to what Apple announced for the Apple Watch - the trackpad is pressure senitive and can tell the difference between a light tap and a strong tap, and can do different things based on the force of the tap input.
One way Apple was able to get the new MacBook so small and thin is by eliminating all of the ports, foregoing everything you're used to in exchange for USB Type-C. This port is able to drive USB accessories, video for external monitors, power for charging, and more. Apple has also removed all fans from the inside, making it quiet, and even thinner than it would be otherwise. It's the first fanless laptop from Apple.
As far as specs go, the new MacBook starts with a 1.1GHz Intel Core M processor, Intel HD 5300 graphics, 8GB RAM, and a 256GB SSD for $1299. If you want something faster, you can go with a 1.2GHz processor with a 512GB SSD for $1599. The new Apple MacBook will be available in one month, on April 10th.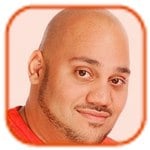 Posted by Andru Edwards Categories: Apple, Handhelds, PC / Laptop, Rumors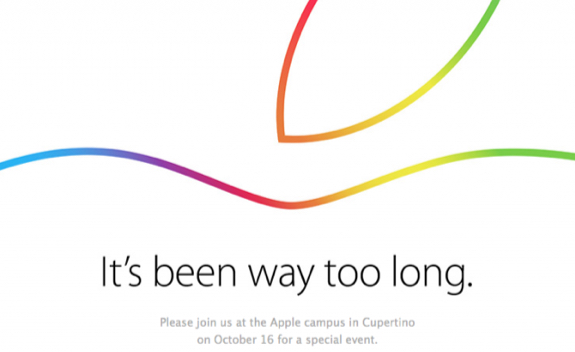 About a month ago, Apple took the stage at the Flint Center to unveil the iPhone 6 and iPhone 6 Plus. Later this week, the company will hold another special event, then time to reveal this years iPad lineup, and if reports are correct, updated iMacs (including one with a Retina display.) We've heard conflicting reports as to whether the iPad mini will see an update at the event, or if that'll come early next year, but we do know that the iPad Air will get an update that will make it lighter, slimmer, and more powerful.
Vietnamese leak site Tinhte.vn has already showed what's purported to be the iPad Air 2 frame, which is thinner and sees the volume buttons recessed into the frame, and the inclusion of a Touch ID sensor, bringing the iPhone feature over to the Apple tablet family.
Meanwhile, fans of Apple's desktop hardware have been waiting for a couple of years for the Retina display technology to make the jump from iOS devices and Apple notebooks over to the iMac. It appears that a 27-inch model that sports a 5K resolution may be prepped for Thursday as well, alongside a possible Mac mini refresh. OS X Yosemite may also launch on Thursday, as Apple has released three Golden Master candidates to developers so far.
We'll have all the news here on Gear Live as it happens, and Apple will also have a live stream of the event as well.
Read More

| Tinhte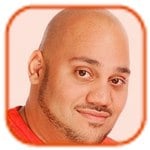 Posted by Andru Edwards Categories: Apple, Displays, PC / Laptop, Rumors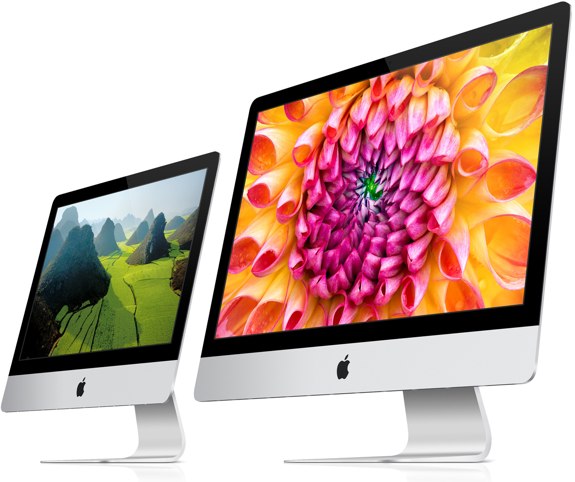 According to reports from several outlets, Apple is set to finally bring its iMac desktop line into the future with the introduction of a Retina display with a 5K resolution. for the 27-inch model. The company is said to be in the late testing stage for the iMac with Retina display, which would put it on track to launch in the next couple of months. The smart money says that it'll launch alongside OS X Yosemite, with other updates that include faster processors, improved Wi-Fi and Bluetooth, and Thunderbolt 2 ports. We expect that the Retina display would be a premium feature, with non-Retina models also being available with updated internals as well.
As far as OS X Yosemite goes, Apple has been testing a couple of Ultra High Definition resolutions, included 4096 x 2034 and 6400 x 3600 pixels. Additionally, the company is readying 4K-compatible versions of its video editing apps, Final Cut Pro and iMovie. If true, expect news on all of this to come directly from Apple next month.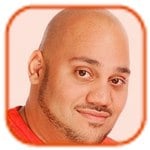 Posted by Andru Edwards Categories: Displays, HDTV, PC / Laptop, Peripherals
Dell has announced a new 5K display, clocking in at 27-inches with a 5120x2880 resolution. That's a staggering 14.7 million pixels, 70% more pixels than you'd find on a 4K monitor. The Dell UltraSharp 27 Ultra HD 5k display also impresses with 218 pixels per inch (ppi), matching the pixel density found on the 15-inch MacBook Pro with Retina display. A media card reader is also built-in, as are six USB 3.0 ports to up your connectivity game. Now that it's proven that larger format Retina displays are possible, surely Retina iMacs and Thunderbolt 2 displays can't be far behind, right? OS X Yosemite has code references to 5120 x 2880 resolution, so Apple may already be readying its desktop machines for Retina resolutions.
No solid release date for the panel was given, but it should be available for purchase by the end of the year for $2499.99.
Read More

| Dell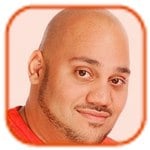 Posted by Andru Edwards Categories: Apple, PC / Laptop, Software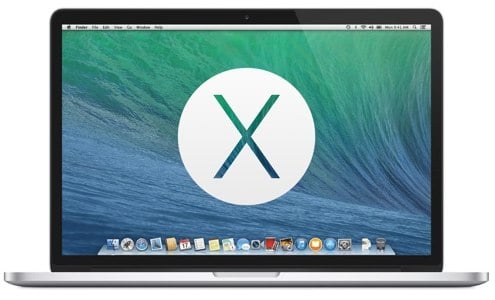 This morning Apple released OS X Mavericks 10.9.3, a big update that brings a couple of major new features to the desktop operating system. First, improved 4K display support, which allows easy Retina scaling on external ultra high definition displays. We've been using this functionality for a couple of months since it was included in the beta, and it works as expected. Rather than creating a ridiculously gigantic desktop where you could barely read text, instead you can choose to scale to a Retina mode that just makes everything nice and sharp.
Others will be happy to know that OS X 10.9.3 also features the return of the ability to sync contacts and calendars between a Mac and iOS devices over USB. Hit the Mac App Store to grab the update, and take a look at the full changelog after the jump.
Click to continue reading OS X Mavericks 10.9.3 released, includes Retina mode for external 4K displays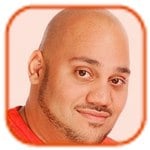 Posted by Andru Edwards Categories: Apple, Cell Phones, Rumors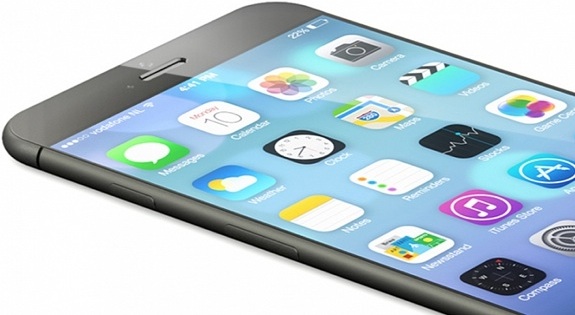 It's been rumored for months that Apple will launch two larger iPhone models this year, and now 9to5Mac is jumping in with a report on the new display resolution. If correct, we should see the iPhone 6 sporting a 1704 x 960 resolution. That's way up from the current 1136 x 640 resolution found on the iPhone 5 and iPhone 5s Retina displays, and would allow Apple to release the phones with a larger display while enhancing the Retina quality of its smartphones. No, it's not 1080p (that would be 1920 x 1080,) but it's close enough that at the rumored screen sizes of 4.7- and 5.5-inches, you'd be hard-pressed to notice.
The number we want to look at here is the pixels per inch (ppi), which will tell us how sharp the displays will be. 1704 x 960 at 4.7-inches results in a pixel density of 416 ppi. On a 5.5-inch iPhone, that drops a bit to 356 ppi. The iPhone 5 and iPhone 5s, comparatively, both have a 326 ppi display, so the new iPhone 6 models definitely will look better than the current devices.
iOS 8 won't be much different from iOS 7 in terms of the design and layout, so instead we can likely expect app icons that are sharper and larger on the home screen, and in-app elements to be clearer as well once developers get their apps updated for the new display. Of course, Apple will have its own first-part apps ready at launch.
Word is that we may see Apple unveil the iPhone 6 at a special event in August, but this info seems solid. If you recall, a couple of years ago we reported that the iPhone 5 would get a bump to a 4-inch 1136 x 640 display prior to it being announced.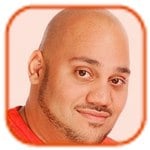 Posted by Andru Edwards Categories: Apple, Handhelds, Hot Deals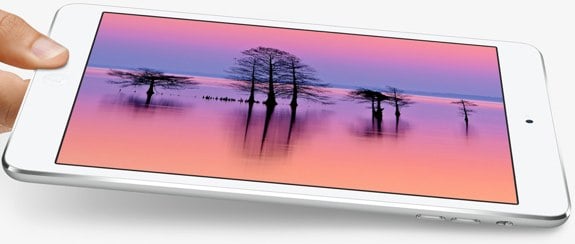 For the first time, Apple is selling refurbished models of the iPad mini with Retina display. The benefit here, of course, is that buyers are now able to pay less for Apple's popular tablet, while maintaining a free 1-year of AppleCare warranty as well. For now, it's just the Wi-Fi models that are available refurbished--nothing yet for the Wi-Fi + Cellular versions.
The 16GB Retina iPad mini is $339, which is a 15% discount from the full $399 price. The 32GB version sells for $419, which is $80 less than the standard price, and the 64GB model is $509, which is a price drop of $90. For now, there are no 128GB versions of the iPad mini with Retina display available as a refurb.
These are gonna go fast, so head on over to Apple and grab a refurb iPad mini if you wanna take advantage of the deal.
Read More

| Refurbished iPad mini with Retina display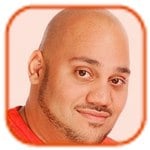 Posted by Andru Edwards Categories: Apple, Features, Laptop, Videocasts
I open up the brand new Apple MacBook Pro (late 2013) in this episode! This is a 13-inch model, which now sports the Retina display in all configurations. The new MacBook Pro ships with OS X Mavericks and a 2.4 GHz Intel Haswell processor. This specific model sports a 256GB PCIe SSD and 8GB RAM. We go through everything in this video. Check out my full MacBook Pro (late 2013) review as well.
You can pick up the MacBook Pro from Apple.
Don't forget to subscribe to Gear Live on YouTube!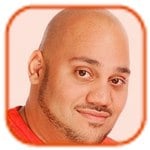 Posted by Andru Edwards Categories: Apple, Features, Handhelds, Product Reviews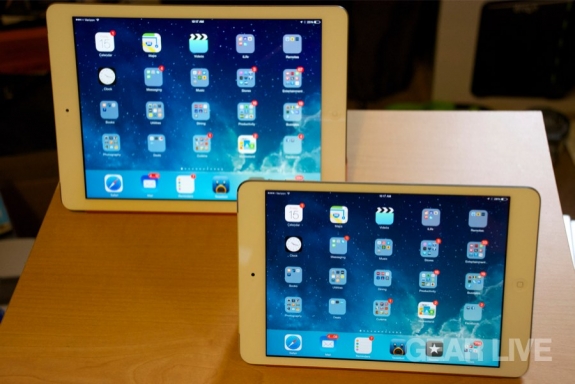 I've been using the iPad mini with Retina display for a couple of weeks now, and after using it as my primary tablet device during that time (setting aside my iPad Air) I think it's time to report back with my findings as it pertains to Apple's second-generation miniature iPad.
Last year, Apple introduced the iPad mini to the world at the same time as the fourth-generation standard-sized iPad. Essentially, Apple took the iPad 2 and forked it into two different products--the Retina display-packing full-sized iPad, and the iPad mini, which was simply an iPad 2 that had been reduced in size. Many (me included) expected that the next iPad mini would remain a year behind as far as internal chips and technologies go, leaving the cutting edge stuff with the larger iPad.
We were wrong.
Instead, Apple released two iPad that are, from a technological standpoint, virtually identical. You got the slimmed down iPad Air (see our iPad Air review), and the iPad mini with Retina display. Both pack the same number of pixels. Both sport the new Apple A7 processor (1.4GHz for the iPad Air, 1.3GHz for the iPad mini.) Same with the M7 co-processor, and the 10-hour battery life. So, the question as it pertains to an iPad purchase becomes, is it more important to you to have a larger display, or a more compact form factor? I've already given you my iPad Air review, now join me after the jump for my review of the iPad mini with Retina display.
Click to continue reading iPad mini with Retina display review
© Gear Live Inc. – User-posted content, unless source is quoted, is licensed under a Creative Commons Public Domain License. Gear Live graphics, logos, designs, page headers, button icons, videos, articles, blogs, forums, scripts and other service names are the trademarks of Gear Live Inc.