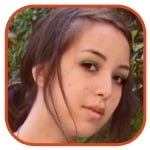 Posted by Robin Paulson Categories: Fashion Designers, News,
"Now you have designers and you have Zara, which is meant to be fast and sold at a very cheap price, so you expect [copying.]... But Mr. Michael Kors, he copies everything! It's really a scandal and nobody has the courage to say anything. It's really not fair."
- Fashion designer Roberto Cavalli calls out Zara and fellow designer Michael Kors on their plagiarizing habits.
(Make sure to check out other notable quotes.)
Read More

| Haute Living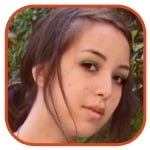 Posted by Robin Paulson Categories: Models, News, Sales,
Although Barneys was in hot water over racial profiling allegations several months ago, the high-end retailer is making strides in the LGBTQ community with their latest ad campaign, which features trans* models.
The series - shot in black and white by famed photographer Bruce Weber - features 17 models (some professional models, while others are students, activists, and musicians) dressed in designer duds and situated among their family members. Titled "Brothers, Sisters, Sons & Daughters," the images will be accompanied by interviews with the models sharing their personal stories regarding their lives as trans* people. "I hope that my photographs and films of these 17 new friends, who are transgender men and women, convey the respect I have for them and how I stand in awe of their courage to face the world," Weber said.
Click to continue reading New Barneys Campaign Features Trans* Models
Read More

| People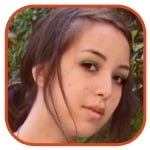 Posted by Robin Paulson Categories: Health & Beauty, Models, News,
Somewhat following in the steps of UK retailer Debenhams, American Eagle has launched a campaign for their Aerie brand which sees models in all their non-Photoshopped beauty.
Adding the tagline, "The girl in this photo has not been retouched. The real you is sexy. #aeriereal," to each of the images, the folks behind the Aerie Real lingerie collection are making their mark in the fight for body positivity. Fashion editor and style expert Jenny Altman joined the company "for an incredible campaign that celebrates the power and beauty of real women," explaining that "[Aerie] left everything. We left beauty marks, we left tattoos, what you see is really what you get with our campaign... They are still models, they're still gorgeous, they just look a little more like the rest of us... We're hoping to break the mold... we hope by embracing this that real girls everywhere will start to embrace their own beauty."
Click to continue reading American Eagle's New Campaign Forgoes Retouching Models
Read More

| Yahoo! via The Daily Mail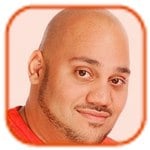 Posted by Andru Edwards Categories: Celebrities, Fashion Designers, News, Sales,
Victoria Beckham is opening her first store in London.
The singer-turned-designer has confirmed that her very first standalone store will open on Dover Street this Fall. "I think the time is now because I know my customer. It will be the first time that the people will really be able to see the brand through my eyes. It's young and cool. There are great galleries in the area. There's Dover Street Market directly opposite of us, which is not a bad thing," she told WWD.
Spanning 7,000 sq ft over three floors, the new style emporium will be located at number 36. The superstar has enlisted architect Farshid Moussavi, who worked on the 2012 London Olympic Park, to renovate the building. "[Farshid] is a woman who loves fashion as well. She has quite a conceptual eye, which I like. We want to make something different without making it overly complicated. I just want it to feel real for me," Victoria explained.
Click to continue reading Victoria Beckham to Open First Store in London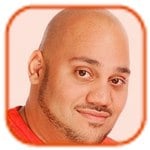 Posted by Andru Edwards Categories: Celebrities, Fashion Designers,
Sarah Jessica Parker has no fashion rules.
The former Sex and the City actress insists she doesn't worry about people dismissing her outfits as a "disaster" as she is only concerned with having fun with fashion.
"I think pulling it off or not pulling it off, that almost doesn't exist for me, because I'm looking for experiences, not some report card. I do love fantasy, color and the idea of no rules ... So you choose a dress people think is a disaster. In the end, who cares?"
The 48-year-old star - who has son James, 11, and twin daughters Marion and Tabitha, three, with husband Matthew Broderick - has teamed up with US retailer Nordstrom for her debut shoe collection, SJP, and says all the designs are for footwear she would want to have herself. Speaking to the new edition of InStyle magazine, she said, "If I'm going to ask people for their hard-earned dollars, I'd better be making shoes I want to wear. My real dream was a smaller line, my name, built in Europe, at a reasonable price point."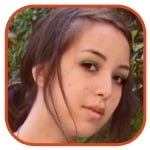 Posted by Robin Paulson Categories: News, Sales,
Due to the efforts of PETA (People for the Ethical Treatment of Animals) and a number of customers who expressed their presence online, retailers The Gap and Zara have released statements temporarily banning the sale of products made from angora rabbit fur.
PETA recently released undercover footage of the horrifying conditions and treatment of angora rabbits in a Chinese angora fur farm, prompting many companies to halt sales of the fur. The Gap and Zara were not as quick to jump on the compassionate bandwagon, facing harsh criticism online, as well as a petition which garnered over 295,000 signatures.
As a result, Zara released a statement on December 18th, claiming that they will stop ordering angora fur until it can verify the farms from which they purchase (let's be honest - they're not going to find a farm removing the fur humanely at the price points that they're used to). The Gap posted on Twitter with a similar sentiment.
How about they invest in cruelty-free faux fur instead of wasting time and money with their own investigations?
Read More

| Jezebel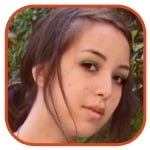 Posted by Robin Paulson Categories: Celebrities, Editorials, Fashion Designers, Hairstyles, Health & Beauty, Models, News, Sales,
+ The Kardashian trio unveiled their latest clothing collection, which they launched in collaboration with British retailer Lipsy. Unsurprisingly, Kourtney, Kim, and Khloe model off their floral, curve-hugging dresses in the adverts for the line (perhaps it's the only way they'd be able to sell it?). Major kudos that they're not of the typical sequined and glittery New Year's Eve dress fare, but at the same time, I can't imagine women flocking to the stores (or in Americans' cases, online store) for a summery frock when they're looking for something festive.
+ Britney Spears surprised fans with a Twitter photo showcasing her new hair color: platinum blonde. Love it or leave it?
+ Tyra Banks seems to have joined Jennifer Lawrence in the war against negative body image words, claiming that she refuses to utter "plus-size," instead opting for "fiercely real." Not sure how quickly the latter will catch on, but it's a start!
Click to continue reading Items Du Jour: Britney Goes Platinum, Tyra's War on "Plus-Size" Term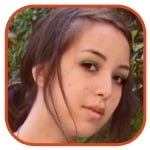 Posted by Robin Paulson Categories: Celebrities, News, Sales,
Is trouble brewing in Barneys and Jay-Z's fashion paradise?
The high-end retailer just announced that they will no longer be throwing a fundraising party tomorrow night to celebrate the launch of their collaboration collection with the rapper. "Due to unforeseen circumstances, the event has been canceled," read a statement from Barneys.
The news comes after Jay-Z has been pressured by fans to withhold his collection with the retail store once they properly address the racial profiling allegations against them. There is no word, however, that Jay-Z had a hand in cancelling Wednesday's party.
Proceeds of the first day's sales from Jay-Z's items and ten percent of the profits from the overall store that day are intended to go towards his Shawn Carter Foundation - the same organization to which the fundraising party was intended to benefit.
Read More

| New York Daily News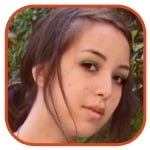 Posted by Robin Paulson Categories: Editorials, Fashion Designers, News, Sales,
Target and H&M better look out - Banana Republic's collaboration with high end fashion designer L'Wren Scott is giving them a run for their money when it comes to diffusion lines.
The model-turned-designer recently teamed up with the Gap-owned retailer to put out a collection for next month, and oh how I'd like to get my hands on some of those pieces! From a ruffled, floral jumpsuit and lacy, blue little dress to patterned, deep green suit and the perfect New Year's Eve dress, Scott designed something for every woman (more photos after the jump) but yet with an added touch of her sophisticated, high fashion charm.
You can dust off your credit cards for December 5 (wisely launched during the holiday season!).
Click to continue reading Lookbook: L'Wren Scott for Banana Republic
Read More

| The Cut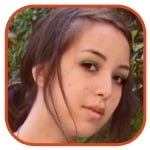 Posted by Robin Paulson Categories: Celebrities, Fashion Designers, Hairstyles, Health & Beauty, Models, News, Sales,
+ Known for her famous, full eyebrows, Cara Delevingne probably shocked some of her brow worshipers fans when she admitted that she's willing to do anything for a film role - including shaving her head and eyebrows!
+ Ever dream of being Victoria Beckham? Well you can at least get married like her, as her gold wedding crown is up for auction for around $32,000.
+ Jennifer Lawrence looked fabulously gothic chic in a Christian Dior gown at the Paris premiere of The Hunger Games: Catching Fire. Unfortunately it looks as though her co-star Elizabeth Banks should've borrowed Lawrence's stylist for the event...
+ Miranda Kerr apparently doesn't know what her own body looks like, as she denies knowing an image of herself she posted was heavily-Photoshopped, claiming that she had no idea that the photo was altered.
Click to continue reading Items Du Jour: Cara Would Shave Her Brows, Buy a Beckham Crown
© Gear Live Inc. – User-posted content, unless source is quoted, is licensed under a Creative Commons Public Domain License. Gear Live graphics, logos, designs, page headers, button icons, videos, articles, blogs, forums, scripts and other service names are the trademarks of Gear Live Inc.