Posted by Paul Hamilton Categories: Electronic Arts, PC, PlayStation 3, Release Dates, Xbox 360,
EA's upcoming open-world game Mercenaries 2: World in Flames is being pushed back until 2008, further relaxing the pressure on a still crowded holiday season for games. Speaking to developer Pandemic Studios President Josh Resnick, IGN coaxed out a few more details:
We're adding nothing at this point. Our only goal is to make gamers proud that they own a copy of Mercenaries 2 by making the highest quality next-gen open-world experience the world has ever seen. If that sounds ambitious, then you should see how many cans of caffeine our programming guys have choked down during the past two years of development.
Resnick also complimented Rockstar and said that he wasn't concerned about competing with Grand Theft Auto IV because, as he puts it, "We know gamers are bloodhounds when it comes to sniffing out a quality gameplay experience, and we're hoping that scent leads them directly to Mercenaries 2." He said they were using the extra time to focus on fixing bugs, tuning the physics and working on the mission structures.
The delay was initial rumored because retail outlets adjusted their release dates from late '07 to 2008, forcing Pandemic and EA to confirm the delay. Commenting on the leak, Resnick said, "Those dang sneaky retailers! You just can't seem to keep a lid on something once they hear about it."
Read More

| IGN


Posted by Paul Hamilton Categories: Corporate News, Downloadable Content, Internet, Microsoft, Nintendo, PlayStation 3, Sony, Wii, Xbox 360,
A research paper from Electronic Entertainment Design and Research has been released that suggests that games with online support can be crucial to a game's retail success. Not surprisingly, another way to boost sales is to create a quality game (defined as those with a 90+ score on Metacritic), with these well-reviewed titles outselling the average release well above 5-to-1.
While making good games typically means making good money, naturally, it is a bit surprising to see the report indicate that sales can be doubled by dropping in an online mode. With online games selling twice the number copies that offline titles do, it's curious to note that over half of games released don't offer even basic online support.
Click to continue reading Games With Online Multiplayer Sell More
Read More

| Ars Technica


Posted by Paul Hamilton Categories: Downloadable Content, PlayStation 3, PlayStation Network,

The PlayStation Store has some new content, possibly due to the flood of PS3 owners hitting the service looking for their Warhawk download. Among the other new items are Super Puzzle Fighter II Turbo HD Remix for $9.99 (comparable with the Xbox Live Arcade download of the same game made available last week) and Tekken 5 online add-on for $9.99 or the whole game and add-on for $29.99.
Sony is also putting up some new demos for NASCAR 08, Tiger Woods PGA Tour 2008 and All-Pro Football 2K8 plus additional videos and trailers. Warhawk is available from the PlayStation Store for $39.99 or as a retail box which includes a bluetooth headset for $59.99.
Read More

| PlayStation Blog


Posted by Paul Hamilton Categories: Corporate News,
Movie Gallery, the parent company for brick-and-mortar game retailer/renter (and one of the few remaining chain competitors to GameStop/EB) received an extension on its $900 million restructuring loan as it continues to struggle in an increasingly difficult market. Movie Gallery also owns Hollywood Video and and eponymous stores. CEO Joe Malugen said, "Despite the challenging market conditions for Movie Gallery and the entire rental industry, we are continuing to work with our lenders and our outside advisors to help address the Company's current financial situation. We plan to continue to operate the Company without interruption as we work through this challenging period."
So clearly the word of the day is "challenging" but the company seems to be angling toward an acquisition or merger to overcome those challenges. So far they have had to close stores and reduce staff to try and meet financial obligations, and this new extension has given them until August 27th before the loan is considered defaulted.
Read More

| CNN Money via Joystiq

Posted by Paul Hamilton Categories: Corporate News, Hardware, Nintendo, Wii,
Despite being much harder to find throughout the year in retail outlets than the competitor's next-gen console hardware, Nintendo's Wii may not see much improvement in availability until sometime in 2008. Nintendo originally planned to expand their production in June but were forced to delay their expansion plans due to tight supply of certain components coming from Taiwan-based suppliers.
Wii units are certainly far more available than they were shortly after launch but that may be related to the comparatively lighter demand; with the 2007 holiday season fast approaching and key titles like Metroid Prime 3, Super Mario Galaxy and Super Smash Bros. Brawl expected before Christmas, this could mean another tough Christmas on shoppers with Wii systems high on their lists.
Still, Nintendo has not backed down on projections made in April of this year and in a statement to GameSpot said, "Nintendo has no revisions to announce to its most recent shipment forecasts at this time." They originally predicted that they would sell 14 million Wiis this fiscal year.
Read More

| DigiTimes via GameSpot

Posted by Chris Pereira Categories: Action, PlayStation 3, PlayStation Network, Sony,
It was just a few days ago that Electronic Gaming Monthly reviewers found themselves in the predicament of not knowing exactly how to score Warhawk, due to the fact that we didn't know how much the game would cost. Sure, there is the $60 retail version which comes with a Bluetooth headset, but Sony has long touted Warhawk as a premiere downloadable game from the PlayStation Store. Well, we now know the price of the digital version of the game will run you $40, which is, to my knowledge, more expensive than any downloadable game on Xbox 360, Wii or PlayStation 3 to date.
With this knowledge now in hand, which version of the game are you planning to pick up?

Posted by Chris Pereira Categories: Action, PlayStation 3, PlayStation Network, Sony,
Warhawk is set for release later this month in two forms; retail and as a downloadable game from the PlayStation Store. The retail package will include a Bluetooth headset and will go for $59.99 – but they've flat-out refused to make any comment pertaining to the pricing of the downloadable version. When contacted by 1UP, Sony continued refusing any attempt to discover what the price might be.
"No news yet on the pricing of Warhawk for download. I would recommend you keep your eye on our blog for an announcement soon," said SCEA Senior Director of Corporate Comm. Dave Karraker. "Response to date from those in the Warhawk beta has been outstanding, so we think it will do very well. We will be pricing it to match what we are delivering in terms of graphics, gameplay, fun-factor and repeat playability, which we think is quite high."
It's an interesting situation, as Electronic Gaming Monthly is in the process of reviewing the game, but they've been unable to get any word on the price of the game – which will, understandably so, affect the review score of the game.
Sony won't tell us the pricing plans are, and as a result, EGM reviewers have been forced to include caveats in their write ups. Lead reviewer (and former OPM editor) Joe Rybicki actually placed a note in his review to EGM Reviews Editor Greg Ford that his score should be dropped a whole point if the price was announced above $30, and the other reviewers have expressed concern over how they should judge the game.

"What I don't understand is why Sony can't give us a price when it seems like internally they have one ready. The game is done, our reviewers have been playing it, and each one has asked about the price, which we certainly take into consideration in our reviews," says Ford. "Because of the lead time for a print publication, we're forced to go to print with a caveat in our review addressing this issue. Not ideal, and it seems unnecessary. It's too bad because otherwise, the company has been great getting us the review code, setting up multiplayer play sessions, and providing assets to go along with the review…just no price, which for some consumers is what matters most."
Read More

| 1UP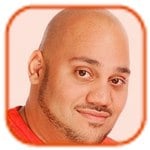 Posted by Andru Edwards Categories: Corporate News, Home Entertainment, Movies,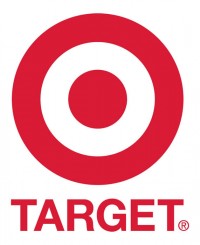 It seems that Target is semi-following in Blockbuster's footsteps as far as the next-generation high definition DVD format war goes, as they have made a move that solidly puts them behind Blu-ray this holiday season. Target announced today that it would start selling standalone Blu-ray players in their brick-and-mortar locations beginning this fall. This obviously leads into the holiday rush. Consumers will be able to purchase the Sony BDP-S300 at $499 USD, as well as have the option to select from an expanded selection of Blu-ray movie titles. This is the first standalone high-definition player that Target has made available in stores, but they do also sell the Blu-ray PS3 and Xbox 360 HD DVD add-on.
Back in June, Blockbuster announced Blu-ray exclusivity in it's retail stores as well, citing that in test markets the format was rented far more than HD DVD was. They do, however, continue to rent HD DVD through Blockbuster Online and Blockbuster Total Access. Target will also continue selling both HD DVD titles and Blu-ray titles in stores, but we expect that Blu-ray section to grow a bit larger.
Target spokesperson Brie Heath told the Associated Press that this isn't a political move. "We are not proclaiming one format vs. the other as the preferred consumer technology, and software will continue to be available to our guests in both the Blu-ray and HD DVD format," said Brie. We'll see how this all plays out in the fourth quarter.

Posted by Lolita Beckwith Categories: PC / Laptop,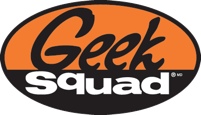 We love the folks over at The Consumerist, a website devoted to letting disgruntled shoppers stick it to The Man. Now they've gone all "Dateline/Primetime Live" on us, conducting an undercover 3-month sting operation. Their mission? To see if a Best Buy Geek Squad Agent would stoop so low as to steal porn, music, etc. off of a customer's PC brought in for repair. The sting was in response to rumors that this happened to actual customers in numerous cities. To create bait, a computer was loaded with porn—and rigged to film any wrongdoings as they actually happened. While most of the Geek Squad-ers presented with the porn-laded PC passed the test, one dishonest techie failed miserably, filmed stealing pornography and transferring it to his company-issued thumb drive. Rumor has it there is even a Geek Squad "central server", where the Agents share their illicit booty (no pun intended). Click here to view video of the actual theft, and to learn how to protect your files when bringing your computer in to be fixed. Because you know if the Geek Squad is doing it, your neighborhood repair shop could be too.
Read More

| The Consumerist


Posted by Wendy Michaels Categories: Sports, HDTV, Ratings,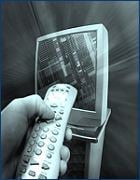 This one floored me. Is the Super Bowl so important an event that people need to rush out and buy a bigger TV? Does a larger TV enhance the action of the big game? Or is this just an excuse for people to upgrade their screen size?
According to a survey by the Retail Advertising and Marketing Association (RAMA), approximately 2.5 million consumers are planning on making an upgrade for Super Bowl Sunday. This number is an increase over the 1.7 million who planned to buy a new TV last year. To put it into perspective, over 100 million people are expected to watch the Super Bowl. Why buy a newer, bigger screen? Why, to have only the best Super Bowl party. Ever. To support the buying spree, retailers, such as Best Buy, are offering interest-free financing and delivery in time for the big game. So hurry on out folks and pick up a giant flat-panel for yourself.
Read More

| Reuters

© Gear Live Inc. – User-posted content, unless source is quoted, is licensed under a Creative Commons Public Domain License. Gear Live graphics, logos, designs, page headers, button icons, videos, articles, blogs, forums, scripts and other service names are the trademarks of Gear Live Inc.