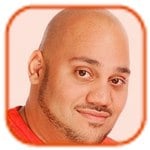 Posted by Andru Edwards Categories: Apple, Videos
We were on hand to witness Apple's grand re-opening of its Bellevue Square Apple Store, and the festivities were a sight to behold. We'll have much more info for you from the opening, including a private tour and interviews, but we thought you guys would get a kick out of seeing how Apple opened the store for the first time to hundreds of excited customers. As you'll see, Apple staff came out in full force, riling up the crowd with anticipation through cheering, high-fives, and that familiar Apple charm. Stay tuned for more from the Apple Store - Bellevue Square re-opening. Check the video for the goodness.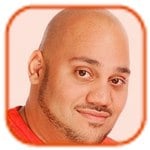 Posted by Andru Edwards Categories: Cell Phones, Corporate News, Handhelds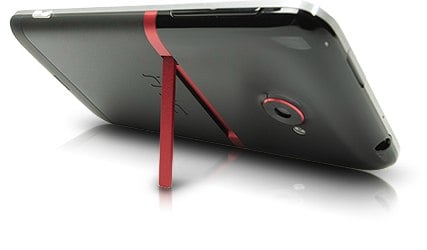 The HTC phones that were being held in customs have been released, which means that the HTC EVO 4G LTE is on its way to stores. If you pre-ordered the device, you likely have it in your hands by now. For the rest of us, we can expect to find the device at our local Sprint outlets on June 2nd. Just remember, Sprint's LTE network is non-existant, but should start its rollout shortly. Anyone planning to pick this one up?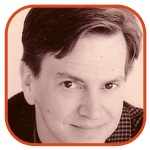 Posted by Tom Mason Categories: Editorials
One way to get discounted printed comics is to actually work for a comic book store. And there's at least one job available.
G2K Games in Abingdon, Virginia is looking for an Assistant Store Manager. You'll be responsible for helping the Store Manager in every aspect of the store operation: "merchandising, inventory control, staff development, driving sales, ensuring company policies and procedures are followed in addition to providing exceptional customer service." You'll need a high School diploma or equivalent, and will need to be at least 18-years-old.
And, of course, a love of comics and/or video games is preferable.
Good luck, job seekers!
[Artwork: Comic Book Guy #3, from Bongo Comics]
Read More

| Retail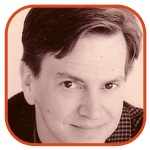 Posted by Tom Mason Categories: Editorials, Dark Horse Comics
Craigslist is like the Match.com of job hunting. Sometimes, you find a partner that's not too damaged and looks good in the right light, and other times it's all unemployed fatties still using their yearbook picture for their profile.
You can decide which is which today.
Los Angeles: It may not be the next Captain America or even Cowboys & Aliens, but if you want to be in a super-hero there's a casting call for The Superluver Project. It's "a new comic tale of a super-suave superhero and his quest to spread a little love and order around the world."
Click to continue reading Comic Book Jobs: Checking Out Craigslist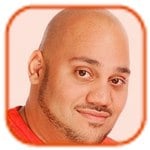 Posted by Andru Edwards Categories: Apple, Corporate News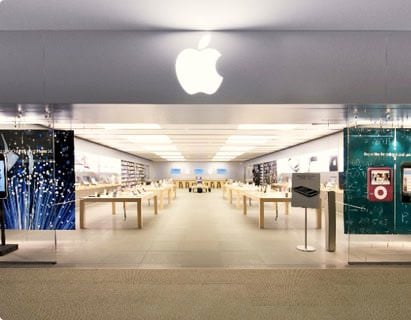 What's the real inside dirt on how Apple runs its equally successful and secretive Apple Stores? The Wall Street Journal claims to be privy to Apple's secret sauce after poring through Apple Store training manuals, a recording of a store meeting, interviews with current and former store employees, and conversations with outside analysts.
In a report published yesterday, the Journal serves up the dish on everything from Apple's store design strategy to the granularity of employee sales training. Some of the information the newspaper dug up is fairly obvious—for; example, Apple doesn't do cookie-cutter designs for its Apple Stores, but rather "constantly evolves its stores' look and feel."
But some of the reported Apple Store skinny touches on areas that may have been guessed at, but have now been apparently confirmed. To wit, current and former Apple Store employees say store techs aren't allowed to "prematurely" acknowledge product glitches that are already widespread, and writing about Apple online will get you fired from an Apple Store.
The Journal also layers in plenty of Apple Store stats—did; you know that more people now visit Apple Stores in a single quarter than went to Disney's four biggest amusement parks last year?
Here's a quick look at some more interesting Apple Store tidbits that the paper either uncovered, confirmed, or highlights in the article.
Click to continue reading Apple Store: Here are the secrets of its amazing success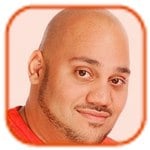 Posted by Andru Edwards Categories: Apple, Rumors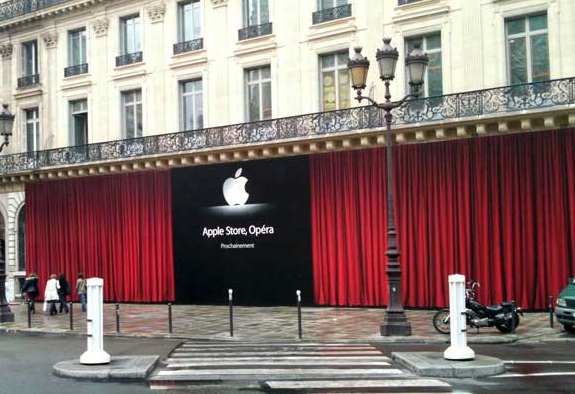 Is Apple planning something for the tenth anniversary of the Apple stores?
According to a source cited by The Boy Genius Report, it is.
What's interesting isn't that the company allegedly plans something for the Thursday the 19th anniversary, but that it apparently is going to celebrate right through the weekend.
Some of the plans include a Saturday to Sunday overnight shift, apparently to restock the store, new hardware, and mysterious black curtains to hide whatever's inside.
Click to continue reading Does Apple have special plans for the 10th Anniversary of the Apple Store?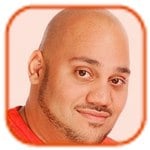 Posted by Andru Edwards Categories: Apple, Features, Handhelds, Rumors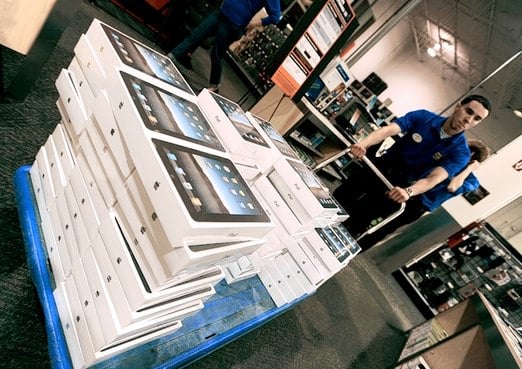 Over the past couple of days, rumors have been spreading that Best Buy has been ordered by Apple to halt sales of the iPad 2. The story is that Apple got wind of the fact that Best Buy had been stockpiling iPad 2 units, and didn't like that. However, we've got a very reliable source who just hit us up to give us the real scoop, and it turns out that it's a bit more sinister than a plan to stockpile iPad 2 units for a big weekend event.
Click to continue reading The real story on why Apple is less than pleased with Best Buy over the iPad 2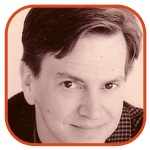 Posted by Tom Mason Categories: Editorials
Do you have a knack for the retail? Do you think you could convince a hardcore Marvel zombie to pick up a copy of The Walking Dead or Chew?
Would you like to spend your Wednesdays rummaging through a huge stack of new comics before most people get to see them?

You could be a retailer. Or an Assistant Manager of a comic book store.

An "Eisner Award-Winning Comic Book Shop Chain in Northridge, California" is looking for one who can spare 30-40 hours a week for $8-10 an hour, depending on skills and experience.

You gotta have knowledge of the current market for comics and graphic novels, and at least a year of retail experience. You'll be expected to handle the register, inventory, restocking, and maintenance of the sales floor.

If this is the store that I'm thinking of, it's one of the best in the Valley and very close to Cal State Northridge so you get some college clientele in there too.

Good luck, job seekers!

[Artwork: Comic Book Guy from The Simpsons (you knew I was picking that, right?), © Fox]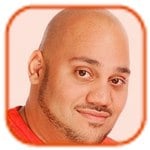 Posted by Andru Edwards Categories: Apple, Corporate News, Handhelds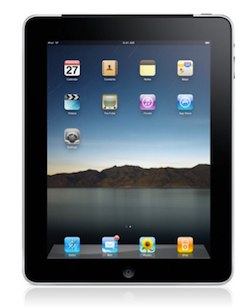 Both Amazon and Target are now selling the iPad, just in time for the holiday season. We'd previously mentioned that Target would get the iPad in October, but having major online retailer Amazon on board as well just gives more choice for the purchasing of the product—especially since most customers will be able to get it tax-free, along with free shipping for Amazon Prime customers. You can check out the iPad on Amazon now.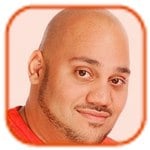 Posted by Andru Edwards Categories: Apple, Corporate News, Handhelds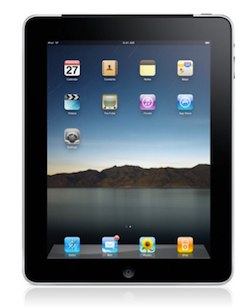 If you've wanted to pick up an iPad but haven't gotten around to it yet, you'll have another option as far as purchasing location in a little over a week, as Target stores will start selling the Apple tablet on October 3 in both the WiFi and 3G flavors. Even better, if you've got a Target credit card, they'll be having a 5% off special for the iPad beginning October 17th. The holiday season is upon us.
© Gear Live Inc. – User-posted content, unless source is quoted, is licensed under a Creative Commons Public Domain License. Gear Live graphics, logos, designs, page headers, button icons, videos, articles, blogs, forums, scripts and other service names are the trademarks of Gear Live Inc.