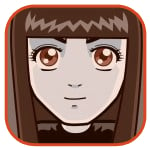 Posted by Sheila Franklin Categories: PC / Laptop, Science, Video Games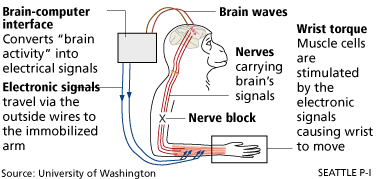 Researchers at the University of Washington have successfully tested a simple approach to help those who are paralyzed. Their method is to use a direct connection between nerve cells and muscles to reteach the brain. The brain-machine interface was used to teach monkeys with wrist paralysis to play a video game. While most scientists were trying to train them to make movements, the team used a biofeedback meter and applesauce (as reward) to change their brain activity.
Read More

| Seattle PI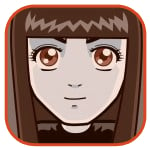 Posted by Sheila Franklin Categories: Internet, Science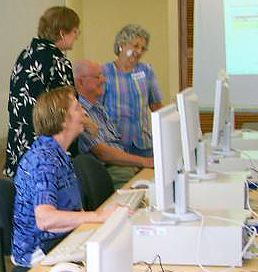 Next time your spouse/partner complains that you are on the Internet too much, you can site this study that will be in an upcoming American Journal of Geriatric Psychiatry. The report suggests that middle-aged and older adults who use the Net may get a brain boosting. Using 24 "normal" volunteers between the ages of 55 and 76, half of the group had previous experience surfing. The participants showed similar brain activity when reading a book and those who went online also registered activity in the frontal, temporal and cingulate areas, which are those that control decision making and complex reasoning.
Read More

| Live Science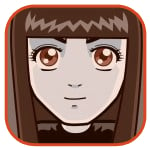 Posted by Sheila Franklin Categories: Design, Misc. Tech, Science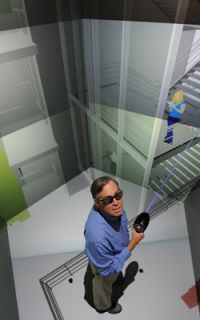 Ever wish you could jump into Second Life? Researchers at the California Institute for Telecommunications and Information Technology (Calit2) almost can with the StarCave, a third generation virtual reality space. The pentagon-shaped room consists of computers, rear-projection walls, and floor screens, and displays over 68 million pixels. The room supports 20/40 vision when the users wear lightweight, polarized sunglasses. At a cost of about a million dollars, the StarCave works by pointing a wand to go through the 3D images and/or zoom.
Read More

| UC San Diego News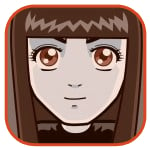 Posted by Sheila Franklin Categories: Corporate News, Science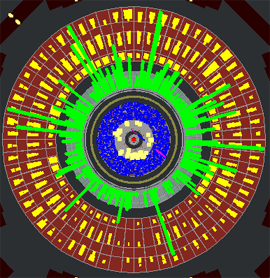 We are still here! In case you hadn't heard, the LHC initialization is a success. After all the colliding beams are established, the researchers will be measuring and calibrating before performing 4 major experiments. One will help explain how gravity acts on mass and another will seek out the universe's dark matter. Two others involve nature's preference for matter over antimatter and matter as it began. Congrats to the team and thanks for allowing us to learn more without ending life as we know it, not to mention the kewl art it produced.
Read More

| CERN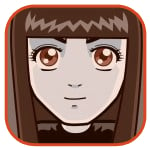 Posted by Sheila Franklin Categories: Internet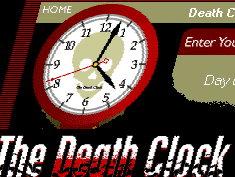 Have you ever wondered if the Internet will run out? We have and noted that others are concerned as well. Arbor Networks recently measured interdomains IPv4 and IPv6 traffic. We won't bore you with all the vital statistics, but suffice it to say the the end of IPv4 may come by 2011. Arbor claims that there must be a shift to IPv6 to allow "a total of 340 billion billion billion billion addresses" before that time by either the government or large corporations, but that hasn't happened yet.
As a footnote, if you would like to find out if you will make it to the Internet's demise, check out The Death Clock, a clever little application that may make you change your evil ways of smoking and eating too much.
Read More

| PC Mag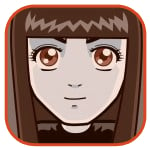 Posted by Sheila Franklin Categories: GPS, Science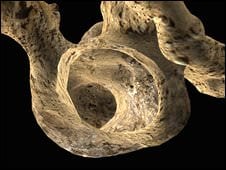 Researchers from Texas A&M have been utilizing radar to map a leaf-cutting Atta ant colony. They then digitize the images and turned into an interactive visualization system without displacing them. The results are a vertical slice of dirt with tunnels showing as low density, the food fungus, higher, and the earth surrounding the tunnels even higher. By shifting the GPR device, they get 3D.
"Leafcutting ant nests can hold a 3-story house—the rural legend is that tractors can disappear into them," says team leader Dr. Carol LaFayette.
That makes you wonder just what is down there, doesn't it?
Read More

| BBC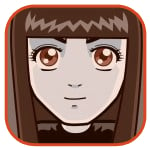 Posted by Sheila Franklin Categories: Misc. Tech, Science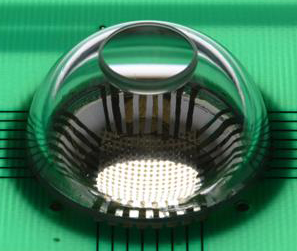 Working under a grant from the National Science Foundation and the U.S. Department of Energy, scientists Yonggang Huang and John Rogers have made an eye-shaped camera that they say could improve digital cameras and enhance imaging. They designed a mesh-like material with tiny squares connected by wires. This prevents breakage that would occur with simple bending. The pair are hoping that someday their eye cam can be used as an artificial retina or bionic eye.
Read More

| Reuters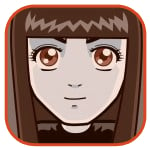 Posted by Sheila Franklin Categories: Wearables, Design, Science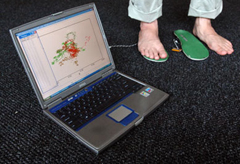 Erez Lieberman, a Harvard-MIT graduate student, has devised the iShoe that will help physicians detect balance problems before falls occur. Given a $50,000.00 grant from the Lunar Ventures Competition to take it past the prototype stage, Lieberman originally developed the shoe for NASA to help them monitor balance problems incurred by astronauts after they return from space. While there he managed to come up with a new system for collecting data and an algorithm to analyze it.
Because his own grandmother had a bad fall a while back, Lieberman realized that the tech could help others. The iSole may also be equipped with an alarm that would let other family members know that a fall has occurred.
Read More

| MHT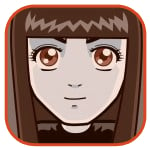 Posted by Sheila Franklin Categories: Science, Transportation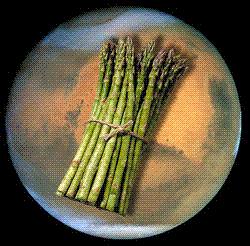 Now that the Phoenix Lander has found possible evidence of ice, scientists are even more optimistic now that they have taken soil samples that shows a high alkaline level. Sam Kounaves, lead investigator for the wet chemistry laboratory, claims "It is the type of soil you would probably have in your back yard, you know, alkaline. You might be able to grow asparagus in it really well ... it is very exciting."
The soil also showed traces of sodium, potassium, and magnesium, among other elements. We are not so sure it is all that exciting. How many people do you know that want to grow asparagus?
Read More

| Couriermail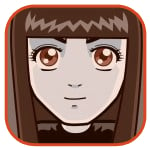 Posted by Sheila Franklin Categories: Design, Editorial, Misc. Tech, Science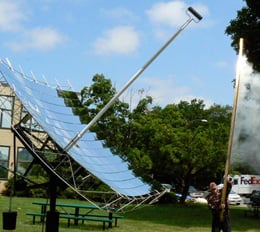 A team of MIT students has successfully tested a prototype solar dish by lighting a plank of wood on fire. The system is a 12 ft. wide mirrored dish made of thin, inexpensive aluminum tubing and strips of mirror. It concentrates sun rays by a factor of 1,000, enough heat to melt a steel bar. Because water in the tubing turns to steam, the team is hoping that could revolutionize energy production as we know it. We think it's great and would certainly opt for solar panels over building more nuclear power plants, as was recently suggested by a certain presidential contender.
Read More

| MIT

© Gear Live Inc. – User-posted content, unless source is quoted, is licensed under a Creative Commons Public Domain License. Gear Live graphics, logos, designs, page headers, button icons, videos, articles, blogs, forums, scripts and other service names are the trademarks of Gear Live Inc.