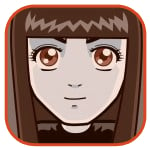 Posted by Sheila Franklin Categories: Design, Misc. Tech, PC / Laptop, Science,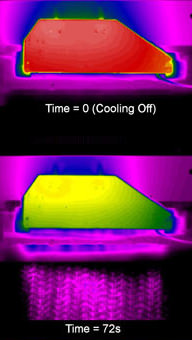 Although Sharper Image and its Ionic Breeze purifier went belly up, Tessera and researchers from the University of Washington have teamed to adapt ionic cooling in a smaller form for laptops and other electronics. Supposedly the technology can extract about 30% more heat than a traditional fan at about half the power. Washington U's Alexander Mamishev originally conducted research in 2006 before Tessera licensed it. And while the lifespan is not yet up to the 30,000 hours of life target, we may see it come to market next year.
Read More

| MIT Technology Review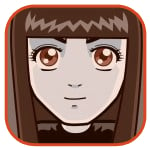 Posted by Sheila Franklin Categories: Science, Transportation,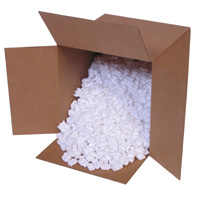 Two researchers from Iowa State University figured out how to get rid of some of the excess styrofoam. Najeeb Kuzhiyil and Song-Charng Kong placed different amounts of polystyrene packing peanuts into biodiesel and found that it dissolved almost immediately. They also found that the power out increased up to 5%. Before you get too excited, the two scientists also noted that it increases the fuel's emissions of carbon monoxide, soot, and nitrous oxides. They will continue to work on the problem, but we are thinking that the best way to get rid of the awful stuff is to not use/buy it anymore.
Read More

| Physorg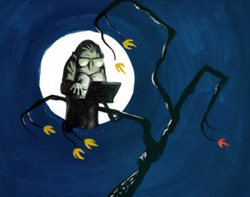 Take that, early birds. We admit it. Some of us here at Live Gear are at our best in the p.m. We were pleased to learn that a new study shows that night owls have more stamina. Researchers at the Université de Liège in Belgium used functional magnetic resonance imaging (fMRI) to monitor brains from both groups in a sleep clinic. They then gave them a task to do after 1 ½ hrs. of waking and 10 ½ hrs. after. While the attentive levels were the same, the night folks were found to be more focused. The study is detailed in the April 24 issue of the journal Science, if you can stay awake long enough to read through it.
Read More

| Live Science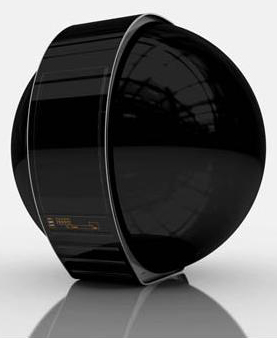 Scientists from the Universities of York and Warwick feel that they have found a way to make a virtual reality device that can simulate all five senses. The NAU VR Cocoon is composed of a headset with electronics and computer capability more realistic than any made so far. While most of them that have been made concentrate only on sight and sound, this one adds the other three senses as well.
Professor David Howard said, "Smell will be generated electronically via a new technique being pioneered by a team at Warwick which will deliver a pre-determined smell recipe on-demand. Taste and smell are closely linked but we intend to provide a texture sensation relating to something being in the mouth. Tactile devices will provide touch."
Having been exposed to Smellavision and simulators that make you feel like you are in space, we are not sure we are ready to take that next step as we find that too much virtual reality can make us nauseous.
Read More

| i-Cocoon via Tech Radar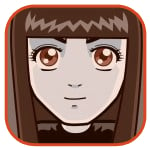 Posted by Sheila Franklin Categories: Cell Phones, Internet, Science,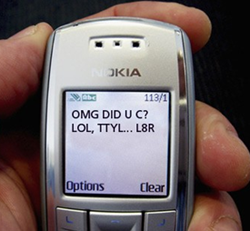 Baroness Susan Greenfield, an Oxford University neuroscientist, claims that social network sites may be creating a self-centered generation with a short attention span. She also says that they may be damaging to teens' brains.
She said, "As a consequence, the mid-21st century mind might almost be infantilized, characterized by short attention spans, sensationalism, inability to empathize and a shaky sense of identity."
However, one study claims that using text abbreviations could boost literacy skills since kids between the ages of 10 to 12 who texted were found to be the best readers. We wonder how many of those kids use the same language in their book reports.
Read More

| Daily Mail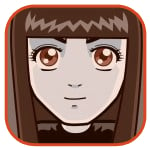 Posted by Sheila Franklin Categories: Handhelds, Internet, Video Games,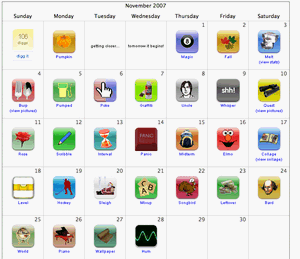 ABI Research surveyed 235 smartphone users in the U.S. who installed applications in 2008. Their result was that 16.5% spent between $100.00 and $499.00. That's a lot of apps considering that many of them are free or less than $25.00. Analyst Jeff Orr sees this as the reason, "Apple is seen by some as hurting the market with its iPhone App Store. It drives the price of content down to $1-2, using a model similar to its successful iTunes music store. If you exclude Apple from the mix, applications for other platforms cost about $7-25 each."
He went on to say that Apple's marketing did a lot to get others to work on their own. Look for application storefronts from Nokia, Palm, RIM and Samsung to come this year.
Read More

| Smart Brief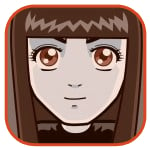 Posted by Sheila Franklin Categories: Corporate News, Science,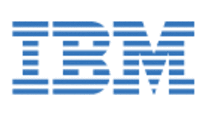 IBM is working on an advanced computer voice that is almost indistinguishable from a human's. Referred to as "generating paralinguistic phenomena via markup in text-to-speech syntheses," the voice is programmed to use verbal tics like, 'um' and 'er.' It can react to an interruption by saying "shhh" and has an algorithm that can learn expressions at correct sentence points. The company plans on using them in telephone helplines, satellite navigation systems, cameras, etc. So we guess the Authors Guild may have a valid concern about the next generation of Kindle after all.
Read More

| Telegraph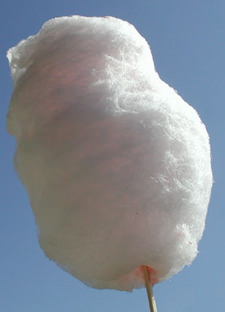 Scientists have discovered that cotton candy may help grow replacement tissue. It can be used for making networks of blood vessels in laboratory grown skin, muscle, bone or fat. Dr. Jason Spector of Cornell Medical Center in New York and Leon Bellan of Cornell University presented their research in a paper for Soft Matter. A thick liquid chemical is poured over a chunk of the sugary stuff. After it solidifies, it is placed in warm water to dissolve the candy. What is left is a piece of material with tiny channels which are lined with cells to create the blood vessels. Interestingly enough, while Dr. Spector is a cotton candy fan, partner Bellan claims, "It's disgusting. I won't eat it."
Read More

| Physorg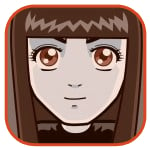 Posted by Sheila Franklin Categories: Misc. Tech, Science,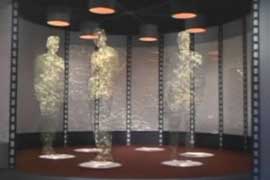 It may be a long time before Scotty can beam us up, but we may be one step closer. The Joint Quantum Institute at the University of Maryland has managed to teleport information about a yard between two separate atoms. Working with other scientists from the University of Michigan and reported in the January 23 issue of Science, they say that the atom-to-atom teleported information so far is accurate about 90% of the time and will improve.
Read More

| Live Science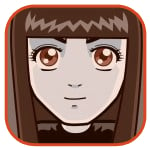 Posted by Sheila Franklin Categories: Corporate News, Science, Storage, Transportation,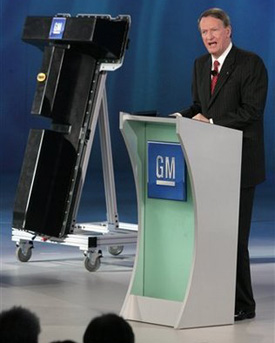 It seems that at least one of the "Big Three" of Detroit finally has caught on. Yesterday at the NAIAS, GM's CEO G. Richard Wagoner Jr. announced that it is opening the first U.S. lithium-ion battery plant. They will be making them to go into their Chevy Volt, due out in 2012. GM has already invested over a billion dollars in the eco-friendly vehicle. They will also be erecting a research facility. This is good news for those who live in the beleaguered state in terms of jobs and better news for those who want to go green and do it American.
Read More

| Washington Post

© Gear Live Inc. – User-posted content, unless source is quoted, is licensed under a Creative Commons Public Domain License. Gear Live graphics, logos, designs, page headers, button icons, videos, articles, blogs, forums, scripts and other service names are the trademarks of Gear Live Inc.