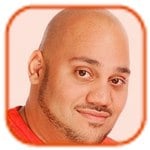 Posted by Andru Edwards Categories: Cell Phones, Corporate News,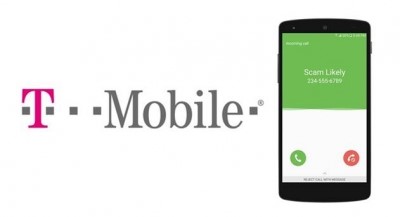 A few weeks ago, I produced a video giving you a look at Shuffle and both its Shuffle app and upcoming Shuffle PrivateLine app (embedded below) while outlining the massive privacy implications of using various 2nd phone number apps, which feeds into the current robocall epidemic we're experiencing here in the US. Now, Shuffle is back with the results of even more custom research on this topic, and it's eye-opening. If you feel like you've been getting nonstop robocalls lately, you're not alone.
In fact, there were over 30.5 billion robocalls placed in the United States in 2017, an increase over the 29.3 billion in 2016. This isn't something that's slowing down, either, as December 2017 saw a massive 2.8 billion unsolicited (at best) or illegal (at worst) calls - that's an average of 89.6 million every day, or 8.6 calls for every person.
Click to continue reading Shuffle readies PrivateLine app to aid in user privacy & battle robocalls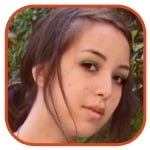 Posted by Robin Paulson Categories: FOCUS, Paramount, Universal, Warner Bros, Weinstein Company, Adaptation, Drama, Period, Romance, Science Fiction, Sequels, Comedy, Thrillers, Casting, Celeb News, Filmmaking, Upcoming Releases,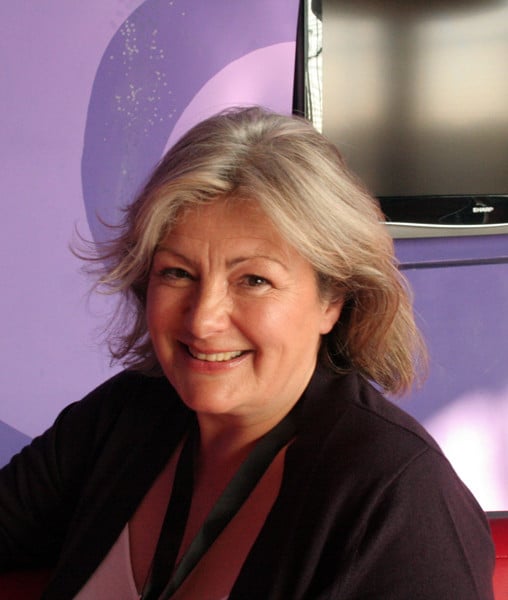 + Even though Christoph Waltz bears no resemblance to Chris Pine, there are few to no outcries over the Austrian actor being cast in the sequel to Horrible Bosses considering the fact that ever since his hosting stint on Saturday Night Live, everyone has been dying to see him do a straight-up comedic film.
+ Though there were only speculations and initial reports, the official news is out about True Blood newbie Luke Grimes winning the role of Christian Grey's brother in the much talked-about film adatpation of Fifty Shades of Grey. Is it just me, or is he well on his way to securing the hunkiest TV and film parts of 2014?
+ British film director Antonia Bird has passed away at the age of 54 in London due to illness. Bird is best remembered for helming films Priest, Mad Love, and Face.
Click to continue reading Cinecast: Christoph Waltz for 'Horrible Bosses 2,' Antonia Bird Dies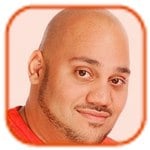 Posted by Andru Edwards Categories: 20th Century Fox, Action, Horror, Science Fiction, Celeb News, Upcoming Releases,
Michael Fassbender didn't watch Alien before appearing in Prometheus.
The actor has a role in Ridley Scott's forthcoming movie and though it is a prequel to the classic 1979 sci-fi film, he opted instead to watch Blade Runner as part of his research because of the similarities in his part.
"I didn't revisit Alien before we did this. Sometimes I would do that, but in this case I didn't. I watched Blade Runner though, I took a look at Sean Young and Rutger Hauer. I live Rutger Hauer in that. With Prometheus, it stands alone to Alien, the way they put it and a good description is there's DNA strands that link the two. But it's a whole new world. I play a guy called David who's an android, so that's why I watched Blade Runner, there's something in those androids."
The Shame actor also admitted he used to use music to help him prepare for a role but now he is more "relaxed"' in his technique: "I used to use music a lot. In fact, that was my main key at drama school, but I don't really do it any more. Now I think I'm a little bit more relaxed in my technique. Now I just try to focus and relax."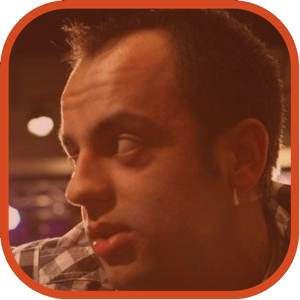 Posted by Andrey Malskiy Categories: Corporate News, Transportation,

Living in the northwest, the weather can make of break your day. From sun, to snow, to rain, it can all be seen in one day, depending on the season. So as any Northwesty, I'm constantly checking my iPhone for updated weather conditions. But alas, no two weather apps, let alone forecasters, can agree on Seattle weather.
Ford has announced that they will be neighboring next to Intel, Google, and other Silicon Valley giants. Other automotive giants such as Volkswagen, Mercedes-Benz, and BMW have already moved into the Valley, and Ford will be moving its Research and Innovations (R&I) Unit into the neighborhood. The question you might be asking is, "what does Ford and Northwest weather have to do with each other?" The answer is real-time data. Ford is aiming to utilize the sensors in its vehicles to transfer data to the client services we use.
Put it this way, when you're driving down the highway and it begins to rain, the sensors on the wipers transmit a signal to a client service; say a weather app you might use on your phone. The more vehicles equipped with this technology, the more accurate our weather forecasting becomes. Furthermore, I can see this technology also providing real-time traffic congestion info. In conjunction with a solid GPS, your commuting time could be reduced.
Read More

| Autoblog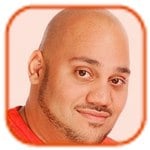 Posted by Andru Edwards Categories: Science,
Prosthetics have come a long way since the days of wooden legs. Now a team of Stanford researchers says it's taken a big step towards developing an artificial skin that can actually "feel" pressure and could someday help amputees and burn victims.
Spray-on carbon nanotubes and deformable silicone storing an electrical charge form the stretchy, sensitive material that's being billed as a synthetic skin prototype by the team of Stanford researchers led by associate professor of chemical engineering Zhenan Bao that developed it. The flexible, skin-like sensor can be stretched in any direction without tearing, losing its shape, or wrinkling and it's sensitive enough to detect a wide range of pressure.
"This sensor can register pressure ranging from a firm pinch between your thumb and forefinger to twice the pressure exerted by an elephant standing on one foot," Darren Lipomi, a Stanford post-doctoral researcher who helped develop the artificial skin sensor, told PopSci.com.
Click to continue reading Stanford researchers create artificial skin that can feel pressure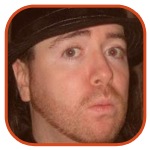 Posted by Adrien Griffin Categories: Athletes, Injuries, MLB,
Every year, teams lose pitchers to the disabled list due to arm injuries. It's inevitable. In 2010 alone, teams averaged using 20 pitchers over the course of the season. Whether it's fatigue due to overworking, shoulder muscle tears or busted elbows that require Tommy John Surgery, pitchers continue to go down and we still have no realistic clue why it's happening.
Click to continue reading Asking why we don't know more about pitching injuries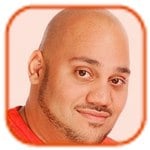 Posted by Andru Edwards Categories: News, Women,
The majority of women will try any fashion trend even if they know they won't be able to carry it off. In new a poll by Kenco Millicano, lots females say they are keen to look stylish and fashionable so will don clothes and accessories that might not flatter them, while one in three admit to experiencing a "traumatic trend."
The majority, however, look back on their efforts to keep up with fashion with humor, and 10 percent even reminisce with pride for "giving it a go."
The research goes on to show that 33 percent of women are inspired by strangers on the street while 59 percent are inspired by friends and family. The research is part of Kenco Millicano's search for the UK's top Taste-setters, who can share their trend thoughts and passions whilst inspiring others to follow their lead.
Click to continue reading Women Are Likely to Try New Trends No Matter How Unflattering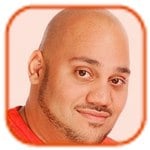 Posted by Andru Edwards Categories: Adaptation, Foreign, Horror, Thrillers, Casting, Celeb News, Filmmaking, Upcoming Releases,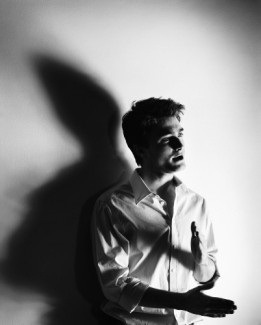 Daniel Radcliffe is seeing a psychologist to prepare for a new film role.
The Harry Potter star is taking research for his new movie horror thriller The Woman In Black so seriously he is seeing a specialist with expertise in grief and loss to prepare as best he can, drawing on the loss of his own grandmother Elsie.
"The preparation has been difficult. Daniel is filming a mature, complex role and wants to understand his character's emotion," a source said.
Daniel plays young lawyer Arthur Kipps in the movie, a young man who must visit the estate of a deceased client, later discovering he is not alone in the property. The movie - based on the book by Susan Hill - is being adapted by Kick-Ass screenwriter Jane Goldman and My Little Eye scripter James Watkins.
Daniel, 21, previously admitted he was "excited" by the movie, his first since completing work on the Harry Potter series: "I am incredibly excited to be part of The Woman In Black. Jane Goldman's script is beautifully written - both tender and terrifying in equal measure. It is thrilling to be working with James Watkins. From his brilliant work on Eden Lake and also having met him and heard his vision for the film, I know he will make a fantastic film."
The movie, which is being shot in 3-D, is due for release in 2011.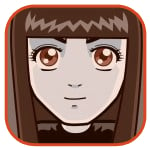 Posted by Sheila Franklin Categories: Internet, Science,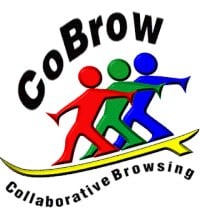 College of William and Mary researchers are working on RCB (real-time collaborative browsing) to make things easier for those who want to surf together, such as businesses with customer support or distance online education. The first person installs a Firefox browser extension that can generate a session URL to send to others. When up to 10 others click on it, they are sent to a page that connects to the first browser. Not yet available for the masses, the team is hoping that browser companies will adopt the technology.
Read More

| Technology Review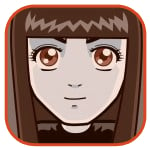 Posted by Sheila Franklin Categories: Wearables, Science,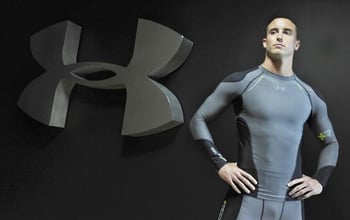 The Baltimore-based company Under Armour was founded by Kevin Plank, a former football player who wanted a better T-shirt. His apparel is warn by many athletes and will now include "recharge," a 2 piece body suit that pushes excess water from muscles to the bloodstream and relieves aches and pains. Based on research from the Univ. of Connecticut and Under Armour, the suit could be available by July for ~$200.00 for both pieces. We hope it will soon be there for the rest of us that could use some comfort after an extreme workout.
Read More

| Baltimore Sun

© Gear Live Inc. – User-posted content, unless source is quoted, is licensed under a Creative Commons Public Domain License. Gear Live graphics, logos, designs, page headers, button icons, videos, articles, blogs, forums, scripts and other service names are the trademarks of Gear Live Inc.