Posted by Paul Hamilton Categories: First Person Shooters, PC, PlayStation 3, Release Dates,
Midway announced today in a press release that the PlayStation 3 version of Unreal Tournament 3, originally scheduled to release with the PC version this November as a timed console exclusive, isn't expected to be released until the first quarter of 2008. David F. Zucker, president and CEO of Midway, said he regretted having to lose the holiday sales from the delays but said, "[W]e remain confident that our technology strategy and product plan position us to grow both revenue and market share as we move into the heart of this console cycle."
Developer Epic Games' Mark Rein said in a forum post that the press release included UT3 as an obligation to investors and said that he was still optimistic about a 2007 release, but that they wouldn't ship until the game was ready and "the best game (they could) deliver." He also confirmed that the PC version, due out in November, was still on schedule to ship as planned.
Read More

| Midway Press Release via Joystiq

Posted by Paul Hamilton Categories: Activision, First Person Shooters, PC, PlayStation 3, Release Dates, Xbox 360,
Robert "402" Bowling from Infinity Ward has posted about some upcoming changes to the Call of Duty 4 beta on his blog. The most significant announcement is the closing of the beta on September 30th, but he also revealed that two days prior the level cap, which has been at 16 for a couple of weeks after being lifted from the initial cap of 11, will go up to 25. That gives beta testers only two days to jump from 16 to 25 before the beta closes down in anticipation of the game's release November 5th.
Part of the post hinted that CoD4 had gone gold, but Bowling refused to come right out and say it, saving the announcement for more official channels. He did say that Infinity Ward had received congratulations from the Sony of America and the Xbox 360 certification team, which leaves little room for doubt that the game is in the final stages before shipping.
The beta has been an excellent marketing tool for Infinity Ward since the strength of the game is quite evident from the limited, multiplayer-only test version. Even though the game is likely gold, the beta continues for developers to continue gathering data for the inevitable title upgrades and expansion packs. The raising of the level cap so close to the end of the beta is, speculatively, due to the launch of a certain multiplayer juggernaut a few days prior.
Read More

| Fourzerotwo's Blog


Posted by Paul Hamilton Categories: Activision, Nintendo DS, PlayStation 2, PlayStation 3, Sports, Wii, Xbox 360,
Following close behind EA's demo for new blood competitor Skate, Activision is dropping a demo of Tony Hawk's Proving Ground onto the Xbox Live Marketplace today.
Proving Ground is supposed to challenge Skate with enhanced customization features, especially centered around making videos, and plenty of refinements to the online experience like seamless solo to multiplayer transitions. They're also throwing in a nail-the-grab feature to compliment the popular nail-the-trick mode from last year's Project 8 entry and multiple career paths. There is no firm release date set, but the game is expected to hit store shelves for most current platforms sometime in October.
Read More

| Team Xbox


Posted by Paul Hamilton Categories: Action, Adventure, Portable/Mobile, PSP, Sony, Special Editions,
The next installment in the popular Sony franchise God of War, subtitled Chains of Olympus and a prequel to the original God of War, will be debuting on the PSP March 4, 2008. The news may be a little disappointing for some hoping to add the flagship first party title to Sony's handheld this Christmas, but Sony has also announced that it will be putting out a demo at the end of this month. When the game's official website launched back in April, Sony included the opportunity for North American gamers to sign up for a special UMD-based demo version prior to the game's release.
The limited edition demo will include part of a playable level plus extra goodies including behind-the-scenes footage. A copy of the demo without the extras will be released later this year.
Read More

| GameSpot


Posted by Paul Hamilton Categories: First Person Shooters, PC,
Splash Damage, developer for the upcoming multiplayer shooter Enemy Territory: Quake Wars based on the Quake property, announced that it will be releasing a PC demo of the game on Monday, September 10th in anticipation of the game's October 2nd release in North America.
Quake Wars was originally slated to be released in 2006 but was pushed back to allow for more testing and polish. The game is a team-oriented multiplayer skirmish game that takes place prior to Quake II in the game's chronology and features objective-based missions, vehicles and full bot support for solo play.
Enemy Territory: Quake Wars is due in Europe and Australia September 28th.
Read More

| Gaming Today


Posted by Paul Hamilton Categories: Virtual Console, Wii, Xbox 360, Xbox Live Arcade,
There are six new games to choose from this week on Xbox Live Arcade and Virtual Console, though none of them are original games (which you expect from VC but even XBLA is arcade ports this week). Plus, most of this week's games are relatively inexpensive with one exception.
Games this week include Bonk 3: Bonk's Big Adventure, Adventure Island, Landstalker: The Treasures of King Nole, Donkey Kong Jr. Math, Cyberball 2072 and Fatal Fury Special. Details for the releases are below.
Click to continue reading Xbox Live Arcade and Virtual Console Releases This Week
Read More

| Nintendo Press Release


Posted by Paul Hamilton Categories: Microsoft, Release Dates, Xbox 360,
"It is always darkest before the dawn."
Those were Denis Dyack's melodramatic words in a forum post as a reply to someone expressing frustration and disappointment over the outspoken Silicon Knights founder's latest project, Too Human. After a disappointing show at the 2006 E3, Too Human fell from view and was conspicuously absent from this year's E3 aside from a logo displayed during Microsoft's press conference.
Then, shortly after E3, Silicon Knights filed suit against Epic over their Unreal 3 Engine, licensed by SK, claiming among other things that Epic had withheld valuable resources in favor of working on their own projects like Unreal Tournament 3 and Gears of War. Epic countersued claiming that Silicon Knights was misrepresenting the original contract and lots of public trash-talking and childishness ensued.
Click to continue reading Dyack Still Firm on 2008 Release For Too Human
Read More

| Too Human.net via Joystiq

Posted by Paul Hamilton Categories: First Person Shooters, Games for Windows, Internet, PC, Release Dates, Strategy,
Timed to sync with the start of PAX and Leipzig, Sierra will release a rather full-featured demo of their upcoming real-time "action" strategy game World in Conflict on Friday containing demos of both the single-player mode via a tutorial, plus one mission as well as multiplayer supporting 16 players. There will be one multiplayer map available to all demo-downloaders that can also be played in solo skirmish mode and a second map playable only by those who pre-order the game. World in Conflict is designed to incorporate first-person shooter elements like speed into the RTS genre and by design requires no resource management. The game is due out September 18th.
In other demo-related news, the PC version of the BioShock demo that Xbox Live users have been enjoying since last week is out in time for the full retail release of the game. Any PC users on the fence about this game can check out the first half hour or so of the game and most likely put it down only long enough to run to the store and buy the full copy.
Read More

| 1Up


Posted by Paul Hamilton Categories: Downloadable Content, Electronic Arts, Release Dates, Sports, Xbox 360, Xbox Live Marketplace,
After postponing the demo for their upcoming skateboarding game skate—originally scheduled for August 15—publisher EA has settled on Tuesday, August 21st as a new release date. One of the anticipated features of the game that was to be available on the demo is the video capture and upload capabilities. It was reportedly technical problems with this functionality that delayed the demo's release in the first place, but EA believes they have hammered out the issues. This allows players to make video clips of their game play and upload them to share with other players online.
Skate is challenging the long-running and popular Tony Hawk skateboard series and is scheduled for release on September 12.
Read More

| IGN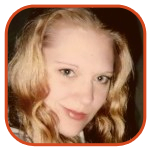 Posted by K.C. Morgan Categories: Music, Talent, Rumors,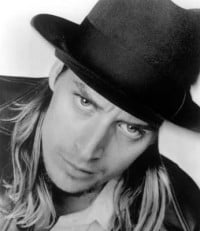 Kid Rock will release his first album after a four-year recording studio hiatus, titled Rock'n'Roll Jesus, this October. The rock-rapper has emphasized rock on his album, leaving a lot of his hard core rapping on the shelf for this new release. Tracks include a song titled Amen, as well as other ballad-type songs. Rock's album features motown, country, and even gospel influences, creating a mix that's unlike many of the Kid's other albums. Rock's promotional tour for the album will begin soon, carrying on until well into 2008. Rock's last album debuted at number 8 on the Billboard 200 in 2003.
Read More

| Yahoo News

© Gear Live Inc. – User-posted content, unless source is quoted, is licensed under a Creative Commons Public Domain License. Gear Live graphics, logos, designs, page headers, button icons, videos, articles, blogs, forums, scripts and other service names are the trademarks of Gear Live Inc.