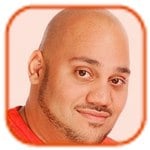 Posted by Andru Edwards Categories: Leaks, Release Dates, Upcoming Releases, Hip-Hop & Rap,
Will.i.am is recording new tracks for his solo album to replace those leaked online.
The Black Eyed Peas singer was so angry tracks from solo album #willpower leaked, he is writing new ones to replace them. This means the release date has been delayed from the original September 24, so he can go back into the studio.
Urging fans to help him find the culprit who shared the songs, he Tweeted, "I'm trying to finish #willpower...& now because of all the leaks I have push the album back to make new songs...I will give you updates soon. If you know anyone that knows the people responsible #stopthem (sic)"
The tracks were leaked shortly after the singer's car was stolen last month during a launch party for the album. An anonymous man later claimed to have stolen the car and posted a video online threatening to leak the album. In the video the anonymous man rummages through a bag, saying, "Now what's inside, let's take a peak, gadgets, gadgets, songs to leak. I'll leak them here, I'll leak them there - I will leak them everywhere."
Click to continue reading Will.i.am Records New Tracks for His Album After Songs Were Leaked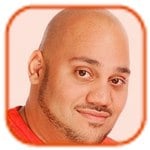 Posted by Andru Edwards Categories: Artist News, Gossip, Release Dates, Upcoming Releases, Hip-Hop & Rap, Pop,
Rihanna's new album is reportedly set for release in November.
The 24-year-old singer's record label Def Jam Recordings tweeted the news yesterday from their French account, but have since deleted their post which also hinted a new single is likely to drop as soon as next Monday. Def Jam France has replaced it with another message which reads, "New announcement this Thursday about Rihanna on our account."
Rihanna's last two albums have both had November release dates, so the news about her seventh studio album is in keeping with the singer's speedy work ethic.
The Bajan beauty has been back and forth to the UK this summer, most recently to perform at the London 2012 Paralympics Closing Cermony where she joined Coldplay on stage for a sizzling performance of "Princess of China."
Click to continue reading Rihanna Album Set for November Release?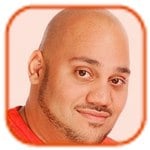 Posted by Andru Edwards Categories: Artist News, Release Dates, Upcoming Releases, Hip-Hop & Rap,
50 Cent is giving his new album away for free.
The "In Da Club" rapper plans to celebrate his 37th birthday on Friday by offering fans the chance to download his latest musical project 5 (Murder by Numbers) for free.
Fifty - real name Curtis Jackson - shared the news via a series of Tweets, Writing, "I'm listening to album 5 this joint banging. I'm giving it away as a birthday present to my self cool right? You can't buy album 5 it's FREE street king immortal will be for sale. My official Interscope album is called STREET KING IMMORTAL due out in nov (sic)"
The album is his first since 2009's popular Before I Self Destruct and has taken a long time to complete, due to disputes with his label Interscope Records. The hip-hop star's next official Interscope album, Street King Immortal, has finally been scheduled for release in November after being delayed since 2011, which 50 has previously blamed his record company for, accusing them of "moving in slow motion," on the project.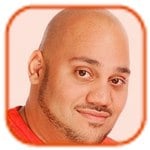 Posted by Andru Edwards Categories: Artist News, Upcoming Releases, Alternative, Dance, Rock,
Green Day have a dance music track on their new trilogy.
The American Idiot band are releasing three albums, titled ¡Uno!, ¡Dos! and ¡Tre! and on one track, "Kill the DJ," attempted to emulate electronic music.
"Mike [Dirt, bassist] asked me to write a song with a four-on-the-floor rhythm. I'd never done it before. It's kind of like [The Clash's] 'Sandinista!,' Ian Dury's 'Sex & Drugs & Rock & Roll' and the Tom Tom Club song, 'Genius of Love.' We were trying to figure out how to make dance music without turning into a dance band," said singer Billie Joe Armstrong.
Billie also explained the reason the band are releasing three albums is because they wanted to do something "dangerous," but even though there are three separate discs, it still counts as one album under their record contract:
Click to continue reading Green Day Releasing Dance Track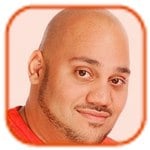 Posted by Andru Edwards Categories: Paramount, Adaptation, Adventure, Family, Remakes, Science Fiction, Thrillers, Rumors, Scripts, Upcoming Releases,
Michael Bay's Teenage Mutant Ninja Turtles film has been pushed back to 2014.
Initial reports suggested the project had been shelved indefinitely, but this has been refuted, with website ComingSoon.net saying it has been given a new release date by Paramount, of May 16, 2014. That the film has been put back so far suggests it needs significant work before filming.
This comes in light of Michael's initial claim the turtles would be re-cast as aliens, an idea which was met badly by fans of the original comic series.
Earlier this year, it was rumored Jonathan Liebesman was in talks to direct the reboot.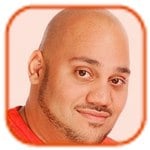 Posted by Andru Edwards Categories: Artist News, Release Dates, Upcoming Releases, Alternative, Pop, Reggae, Rock,
No Doubt have named their new album Push and Shove.
The "Don't Speak" hitmakers will release the long-awaited LP - their first since 2001's Rock Steady in September, and it will be preceded by the single "Settle Down" on July 16.
"Hope you are sitting down because we've got some really big news to share with you! While adding the finishing touches to our new album we realized it was time to name it, so we did, and the name is Push and Shove. No Doubt's new album Push and Shove will be released on September 25, 2012. The first single 'Settle Down' will debut on July 16, 2012. The music video for 'Settle Down' will premiere in early July. The video will be directed by Sophie Muller who has helmed many of No Doubt's music videos including 'Don't Speak,' 'Underneath It All,' 'Sunday Morning' and 'Simple Kind of Life,'" the band announced, writing on their official website.
The band had originally planned to release the album last year but announced in September that they had pushed it back so they could "make sure it's the best album we can possibly make."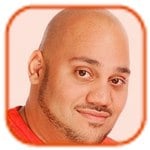 Posted by Andru Edwards Categories: Paramount, Adaptation, Horror, Thrillers, Distribution, Filmmaking, Scripts, Upcoming Releases,
Brad Pitt's World War Z is set to undergo a script rewrite and extensive reshoots even though filming has ended.
The actor - who is also one of the producers - shot the post-apocalyptic horror film in various locations around Europe last year but Prometheus screenwriter Damon Lindelof has been brought on board to fix some problems with the first cut. Lindelof is thought to be concentrating on the film's third act which reportedly needs serious restructuring.
The December 2012 release date has been pushed back to summer 2013 to allow for six to seven weeks of reshoots in September and October.
The movie is based on the 2006 novel by Max Brooks and also stars Mireille Enos, James Badge Dale, and Anthony Mackie. Marc Forster has directed the film.
The reshoots will be a blow to the studio Paramount, who had hoped to turn it into a trilogy.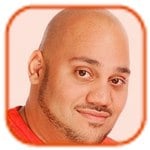 Posted by Andru Edwards Categories: Artist News, Release Dates, Upcoming Releases, Folk, Rock,
Mumford and Sons will release their new album on September 24. The British folk band revealed in an interview with Dutch pop/rock radio station 3FM that their hotly anticipated follow up to Sign No More is almost complete. The group have once again collaborated with producer Markus Dravs on the record and frontman Marcus Mumford previously revealed they were in no rush to finish it because they wanted to make sure it wasn't "s**t."
"I think we just want the songs to be good, and to sound right, and to feel like we've expressed everything as straightforwardly and honestly as we can. We're done recording it. But if we listen back while we're mixing and discover it's s**t, we'll just start again," he said.
Click to continue reading Mumford and Sons Will Release New Album on September 24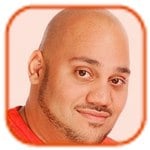 Posted by Andru Edwards Categories: Action, First Person Shooters, Microsoft, Release Dates, Xbox 360, Xbox Live,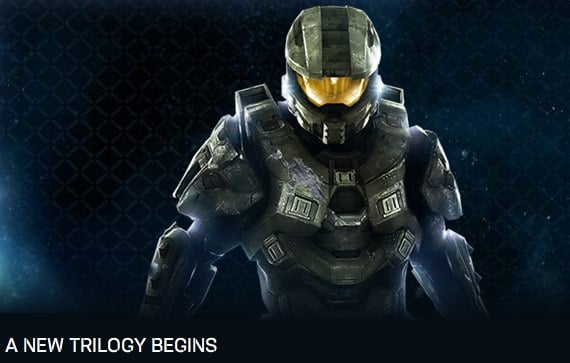 Halo 4 is going to be one of the biggest video game releases this year, and gamers across the world have been waiting for confirmation of the release date. We can now tell you that Halo 4 will hit stores on November 6, according to Microsoft.
"We are beginning a new saga with Halo 4 and embarking on a journey that will encompass the next decade of Halo games and experiences," said Phil Spencer, corporate vice president of Microsoft Studios. "Millions of fans worldwide have been eagerly awaiting the opportunity to step back into the boots of Master Chief, and, with Halo 4 leading the charge, we're confident 2012 will be the most successful year in Xbox history."
Halo 4 is the first in the series to not be made by Bungie. Instead, the game is being developed by 343 Industries, a Microsoft studio that actually works out of the old Bungie Studios building in Kirkland, Washington. Halo 4 takes place four years after the conclusion of Halo 3.
For more Halo 4 goodness, check out details on Halo 4 multiplayer, as well as a Halo 4 first-look video.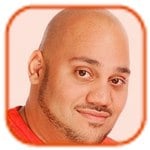 Posted by Andru Edwards Categories: Artist News, Upcoming Releases, Alternative, Rock,
Coldplay have announced their new album will be called Mylo Xyloto. The "Every Teardrop is a Waterfall" band have announced the album will be released on October 24, preceded by a second single, "Paradise," which will come out on September 21.
A post on the group's website showed the graffiti inspired cover of the album, with handwritten text underneath reading, "Hello Everybody, we have finished our new album, it's called Mylo Xyloto. We hope you like it and we hope you are well. The letter is then signed by the band members - Chris Martin, Jonny Buckland, Guy Berryman and Will Champion- and their manager, Phil Harvey. It reads, 'Love from Chris, Will, Guy, Phil and Jonny. P.S. it is pronounced 'MY-lo Zy-leto.'"
They later Tweeted what appeared to be the names of more of the songs on the record, writing, "Weird sense of relief announcing 'Mylo Xyloto' and release date. 'Paradise', 'Up in flames', 'Princess of China' - let's get em out there! (sic)."
Click to continue reading Coldplay Announce New Album Title
© Gear Live Inc. – User-posted content, unless source is quoted, is licensed under a Creative Commons Public Domain License. Gear Live graphics, logos, designs, page headers, button icons, videos, articles, blogs, forums, scripts and other service names are the trademarks of Gear Live Inc.