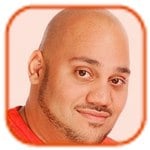 Posted by Andru Edwards Categories: Music, Drugs, Drunk,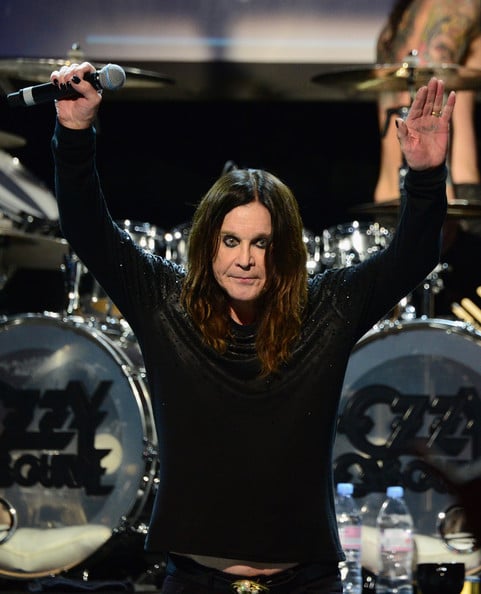 Ozzy Osbourne's sobriety is going "really well."
The 65-year-old rocker - who briefly relapsed in 2012 after seven years sober - was seen shopping with a bodyguard on Tuesday at the My 12 Step Store in West Hollywood, California on Tuesday, and picked up "a few" books on recovery.
"Ozzy was in a really great mood. He bought some sobriety literature and said his recovery is going really well," a source said.
Ozzy's wife Sharon - who briefly separated from her spouse when she learned of his relapse - has previously admitted she didn't realize the "extent" of his problem but vowed to put his struggles behind them. "Everybody knows he's been struggling with this his entire life and I never knew that he was using prescription drugs. I knew he was drinking occasionally, but I didn't realize to the extent. It's a disease that not only hurts the person that has the disease but it hurts the family. It hurts people that love you and we're dealing with it. We've dealt with worse and we will deal with it and this too shall pass. Otherwise my husband will be taken to the hospital to get my foot removed from his a**," she has said.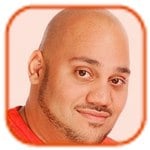 Posted by Andru Edwards Categories: Music, Features,
Ke$ha has left rehab and is feeling "healthy."
The "Timber" hitmaker has finished her treatment for an eating disorder at the Timberline Knolls clinic near Chicago and claims she's "happy" to be working on new music.
She took to Twitter last night to update her fans on her progress, writing, "Happy to be back! Feeling healthy & working on tons of new music, I can't thank my fans enough for all the love & support u have given me [sic]." She later added, "Life is beautiful. I'm so blessed to have u all [sic]."
The 27-year-old singer recently postponed her upcoming Warrior world tour, which would see her perform in Hammond, Indiana, on March 15 and Green Bay, Wisconsin, on April 13, following doctor's orders to overcome her issues before focusing on her career again. "I was so looking forward to performing at these dates but I need to follow my doctor's advice and get my health back on track ... I couldn't have done this without you all. I look forward to coming back stronger than ever on the next tour," she previously said.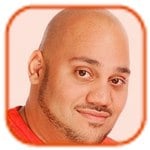 Posted by Andru Edwards Categories: Music, Drunk, Features,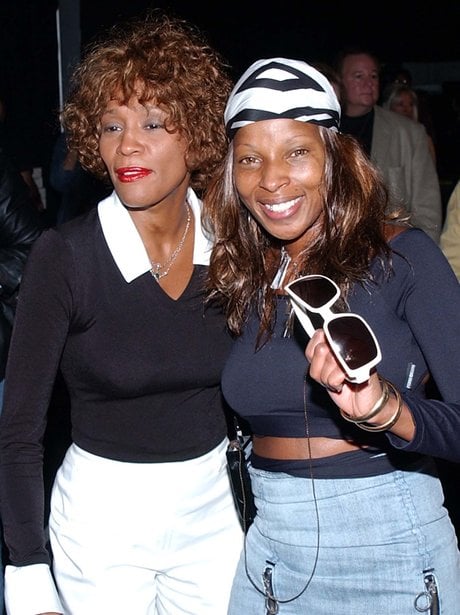 Whitney Houston's death made Mary J. Blige quit alcohol.
The "Be Without You" songstress says her close pal's death in February 2012 had such a profound effect on her she began contemplating her own mortality and gave up drinking in a bid to boost her health.
"I was at her funeral [and] being that close to someone you loved so dearly, in a coffin, it freaked me out. It made me realize the importance of my own life. I didn't stop overnight, it was a process. I feel great right now. I have more clarity, more focus, more patience. And I lost weight. When you stop drinking it flies off!"
The 42-year-old star will even abstain from toasting her 10-year anniversary with husband Kendu Isaacs with a glass of champagne next year. "I'll have a glass of ginger ale. Ginger ale and Diet Coke are my drinks," she said.
Click to continue reading Mary J. Blige Gave Up Alcohol after Whitney's Death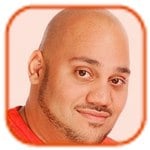 Posted by Andru Edwards Categories: Movies, Photos,
Hugh Jackman has been treated for skin cancer.
The Wolverine star posted a photograph of his bandaged nose on Instagram, explaining to fans that he recently had skin cancer removed from his face. The 45-year-old revealed it was his wife Deborra-Lee Furness who encouraged him to get the "mark" on his nose checked. "Boy, was she right! I had basil cell carcinoma. Please don't be foolish like me. Get yourself checked. And USE sunscreen!!!" he wrote.
Click to continue reading Hugh Jackman Reveals Skin Cancer Treatment on Instagram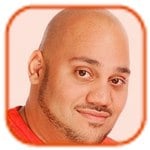 Posted by Andru Edwards Categories: Performances, Hip-Hop & Rap,
Eminem struggled to perform sober after quitting drugs and alcohol.
The 41-year-old rapper - who was hospitalized after a suspected methadone overdose in 2007 - sought the help of a rehab counselor in April 2008 and admitted his heavy drinking and substance abuse left him confused about how to "connect" with an audience.
"I was so trapped in my own head. I think that back then it was so big in my head, it was like, 'f**k man' let me take this and drink this and get through it as opposed to going out there and actually being able to see the people and connect with the crowd and have fun with it," he said, speaking to Zane Lowe on BBC Radio 1.
However, the "Berzerk" star eventually adapted to his sober state and was able to perform to audiences that he could "actually see."
Click to continue reading Eminem Struggled to Perform Sober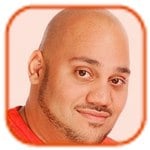 Posted by Andru Edwards Categories: Movies, Features,
Michael Douglas claims Catherine Zeta-Jones has got her bipolar II disorder under control.
The Chicago actress checked herself into a clinic to monitor her ongoing battle with the condition - which can cause high and low mood swings, as well as depression - in April and now the Behind the Candelabra star admits his wife of 12 years is finally on the road to recovery.
"Sometimes you don't think you need any meds at all, and you forget your meds. Then all of a sudden, you get on a real ride. But she's fine. She's got it stabled out. She's doing great and I can't wait to see her," he said.
The 68-year-old actor - who has two children Dylan, 12, and 10-year-old Cary with Catherine - admits the mental health condition is unpredictable and can creep up on you at any time but insists the troublesome time has bought them closer together. "It's a slippery slope, this bipolar stuff," he added.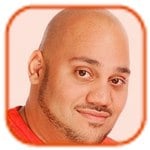 Posted by Andru Edwards Categories: Artist News, Editorials, Rock,
Billie Joe Armstrong was a "functioning alcoholic" before he entered rehab.
The Green Day singer's drinking and reliance on prescription drugs had got out of hand before he was finally admitted to rehab last September and he admits to frequently being intoxicated on stage.
"I played onstage loaded a lot. I'd have anywhere from two to six beers and a couple of shots before I went onstage, then go and play the gig and drink for the rest of the evening on the bus. Fall asleep, wake up the next day, feel like s**t, do soundcheck. It was over and over again. In that way, I was a functioning alcoholic. I've been trying to get sober since 1997, right around Nimrod. But I didn't want to be in any programs. Sometimes, being a drunk, you think you can take on the whole world by yourself," he told Rolling Stone.
Click to continue reading Billie Joe Armstrong Was a 'Functioning Alcoholic'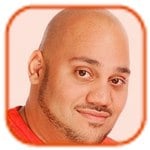 Posted by Andru Edwards Categories: Movies,
Ryan O'Neal's cancer is "under control."
The 70-year-old actor was shocked to learn he has stage four prostate cancer recently, but is remaining positive about his chances of recovery.
"'Why me?' I just sort of chalked it up to bad luck," he said he thought in an interview with Nightline when he heard he has developed the disease. He also told the show he has skin cancer, in the form of a melanoma on his nose, adding, "Welcome to Malibu and the sun."
Ryan added he is spurred on in his fight by thinking of his long term partner, Farrah Fawcett, who lost her battle with cancer in 2009: "Farrah taught me that - about fighting it. Fight a good fight."
Ryan says because his cancer has been diagnosed in its early stages, he is hoping to make a full recovery: "Although I was shocked and stunned by the news, I feel fortunate it was detected early and according to my extraordinary team of doctors the prognosis is positive for a full recovery. I am deeply grateful for the support of my friends and family during this time, and I urge everyone to get regular check-ups, as early detection is the best defence against this horrible disease that has afflicted so many."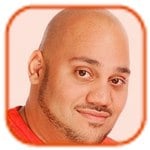 Posted by Andru Edwards Categories: Movies, Break-ups, Divorce, Meltdowns,
Demi Moore is reportedly ready to go back to work.
The troubled actress - who has been receiving treatment for "an eating disorder and addiction issues" at a rehab facility in Utah - is said to be feeling "great" following her stint and is keen to take on a number of small projects to ease herself back into the world of work.
"emi feels great and she is eager to get back to work. She has been focusing on her health in the last month and she's getting better every day. Demi wants to work again; she knows that she can handle a few projects so she's looking forward to that," a source close to the star said.
Insiders at Utah's Cirque Lodge facility have previously claimed Demi - who split from husband Ashton Kutcher in November amid speculation he had cheated on her - was "totally committed" to putting her past troubles behind her: "She is totally committed to getting better. Demi has a long way to go, but she is getting better. She has many days where she feels great," a source said.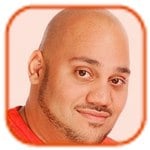 Posted by Andru Edwards Categories: Music, Television, Child Stars, Meltdowns,
Demi Lovato had to learn that she was "worth recovery."
The 19-year-old singer - who was admitted to a treatment facility for three months in November 2010 to receive help for an eating disorder and self-harming - explained while she is aware her troubles will always be a part of her life, she now likes to "celebrate" overcoming her demons.
"One of the hardest things was learning I was worth recovery. And I'm allowed to celebrate it, which is a great feeling. Recovery doesn't have a day off," she said, speaking on upcoming MTV special, Demi Lovato: Stay Strong.
Demi has previously admitted her mother Diana is her "anchor," and has made her feel positive about her future once again: "My mother is everything to me. She's my anchor, she's the person I go to when I need to talk to someone. She is an amazing woman. I got through it with the support of people like my mother. You can only make it when you feel that you are loved, no matter what, when you feel that you will get another chance. I am grateful and I am ready to make this year a much better year. I feel great."
© Gear Live Inc. – User-posted content, unless source is quoted, is licensed under a Creative Commons Public Domain License. Gear Live graphics, logos, designs, page headers, button icons, videos, articles, blogs, forums, scripts and other service names are the trademarks of Gear Live Inc.