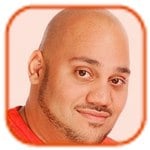 Posted by Andru Edwards Categories: Prime Time, Reality, Cable, Gossip, Rumors,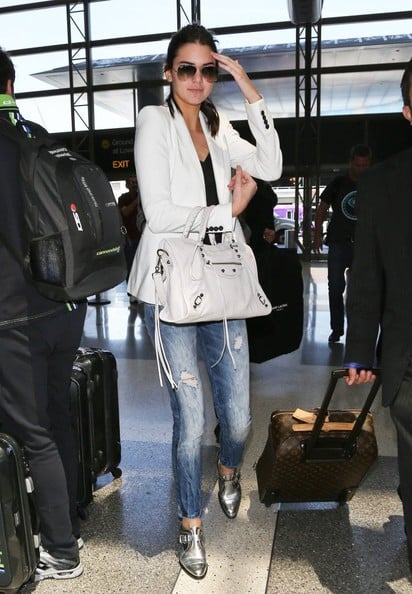 Kendall Jenner has hinted she plans to quit her family's reality TV series in the near future.
The Keeping Up with the Kardashians star, who appears in the June edition of French Vogue, admits she wants to focus on her modeling career.
When asked about her success on the catwalk, the 18-year-old brunette beauty told E! News, "I get more and more comfortable with everything. It's fun though, it's the world I wanna be living in, so it's awesome."
Kendall found out she would be appearing in the fashion bible during Paris Fashion Week in March. "I remember hearing about it and I freaked out. I was so excited. It's a dream, it's incredible, so it's amazing. You don't know how to react, it's so surreal," she added.
The model also opened up about her relationship with US Vogue editor Anna Wintour: "She's always been very kind to me. She's really awesome."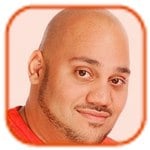 Posted by Andru Edwards Categories: Television,
Lea Michele is addicted to reality television.
The 25-year-old Glee actress admits she likes to unwind from her 17-hour working days by watching whatever real-life shows she can find.
"I come home every single night and watch reality TV with my cat. I will literally watch anything, from Hoarders to Say Yes to the Dress. Anything like that. I just think that sort of mindless entertainment really will get your mind off anything that's going on in your life."
But despite being a self-confessed "homebody," Lea insists she does have a secret wild side: "I do have 14 tattoos. I'd say for the most part I'm a very outgoing person. I have a lot of energy. I love being around people. I'm an energetic, spontaneous person. But the wild stuff ... if it's there, it's private. Having previously described herself as an "unconventional beauty," she admits it feels "awesome" to have appeared on Maxim magazine's Hot 100 girls list.
Click to continue reading Lea Michele's Reality TV Addiction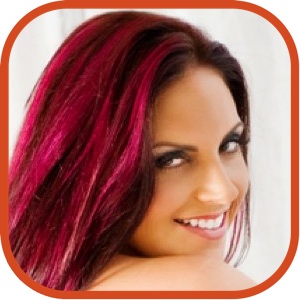 Posted by Taylor Peterson Categories: Prime Time, Reality, NBC, Features, Spoilers,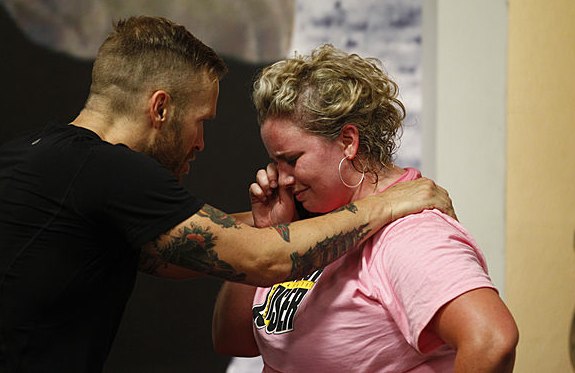 No excuses!! How many times did that need to be said last night?

The first episode of the 'season of no excuses' started with the usual introductions, including all of the participant names, ages, and relationship between the teammates. Alison stood in front of the gates of the ranch and let everyone know they were just about to enter the place where dreams come true (isn't that Disney's line?), that the tools they need to get healthy are behind these gates, and - most importantly - it is where they can get their lives back.
A few of the contestants gave what their excuses are for being so overweight, and as you might imagine, they were all fairly typical - thing like having no time to work out, being an emotional eater, putting things off until a tomorrow that never comes, laziness, and coming from a heavy family. One woman has 13 children and 54 grandkids. There is usually a pretty emotional story for at least one contestant that keeps them in my mind throughout the season. In previous years these included Bonnie (although not my favorite,) who lost her home in Hurricane Katrina, and then lost her husband shortly thereafter. The one that sticks in my head the most is Abby. She lost her husband, daughter, and infant son in a car accident just miles from their home.
This season Buddy, 41, has 3 small children and his wife is his best friend (ok, cute.) He lost a daughter 5 years ago, and thus far he has the biggest tragedy that's been revealed. Ok Buddy, you are definitely going to be on my radar. Ahh, I'm already feeling emotionally drained. Let's get those gates opened and get started with the process.
Click to continue reading The Biggest Loser Recap: The Season of No Excuses Begins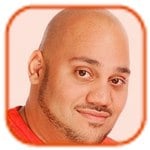 Posted by Andru Edwards Categories: Celebrities, Fashion Designers,
Cheryl Cole wants to own more Victoria Beckham dresses in 2012. The stylish beauty donned one of the former Spice Girl singer's creations for an awards show in London earlier this year, and she admits she is very keen to wear more of them in the next 12 months.
"I think Victoria Beckham is another girl who killed it this year. I love Victoria, I love her clothes and, actually, my festive wish would to be wearing more of it next year."
Despite seeing her profile peak during her stint as a judge on UK TV show X Factor - for which she became known for her style - Cheryl admits fashion was the last thing on her mind when she was on the show: "At the moment, I'm not constantly on TV, it's not as intense as it once was. I feel more relaxed because I'm judging doing music, going to the studio. To be honest, when I was on X Factor, what I wore was the least of my worries. But it's nice now not to have to even think about it, just to have a weekend."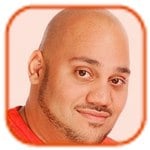 Posted by Andru Edwards Categories: Television, Celebrity Babies, Pregnancies,
Kendall Jenner hopes her sister Kourtney Kardashian is expecting a girl. Reality TV star Kourtney recently revealed she is expecting her second child with boyfriend Scott Disick in May and Kendall wants them to have a baby girl this time because she thinks their firstborn son, Mason, two, would be a protective big brother.
"I want [Kourtney] to have a girl. It would be so cute because when they're older, Mason could be like the protective big brother. And I feel like Kourtney could have fun with a girl-dress her up in little tutus and everything," said Kendall.
16-year-old Kendall - who is set to star in her own reality TV show with sister Kylie, 14 - also revealed she wants to break into acting and has a huge crush on Ryan Gosling: "I wouldn't do acting as my full-time career. But I think it would be fun to do something just for fun, just to do a movie for fun. I love movies like The Notebook. That's why I like Ryan Gosling. I love those romantic movies that you wish could happen to you but they never do."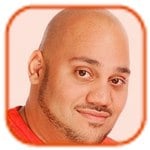 Posted by Andru Edwards Categories: Television, Drugs, Legal Issues,
Brooke Mueller has checked herself into a "long-term, in-patient treatment center" to get sober.
The troubled beauty - the ex-wife of Charlie Sheen - has made the decision to get clean of drugs following her arrest for assault and cocaine possession in Aspen, Colorado, earlier this month.
"After further reflection and consideration, Brooke has decided to remove herself from the media spotlight and has entered a long-term in-patient treatment center where she can focus on her recovery without distraction," her representative Steve Honig said in a statement.
No further details about the rehab center will be released, according to Honig: "She has already arrived at the facility and, out of respect for her privacy, no further information will be released about her treatment. Brooke's goal is to maintain her sobriety and she believes this is the best option to reach that goal."
Click to continue reading Brooke Mueller Checks Into Rehab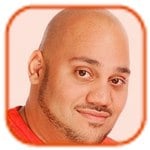 Posted by Andru Edwards Categories: Television, Divorce, Weddings,
Khloe Kardashian admits her family has "no talent."
The 27-year-old socialite - who rose to fame starring in reality series Keeping Up with the Kardashians from 2007 alongside her sisters Kourtney and Kim, half-sisters Kendall and Kylie Jenner, as well as mother Kris Jenner and stepfather Bruce Jenner - are aware the group have no specific entertainment value, but Kim believes it is "more of a challenge" to gain notoriety for being yourself.
Click to continue reading Khloe Kardashian: My Family Has 'No Talent'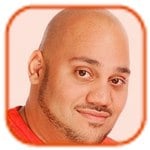 Posted by Andru Edwards Categories: Celebrities, Models, News,
Audrina Patridge has left Bongo to concentrate on her own designs. The reality TV star is stepping down as a spokesmodel for the brand after two years and while she has had a good time working with the company, she is looking forward to going it alone.
"Nothing lasts forever, so it's all good. It's been two years, so it's almost like a little family. The whole crew has been amazing - they made it really fun for me to work with them and travel. They were always so creative and they always made it special. I'm already looking into either lingerie or bikinis. I'm really excited about that."
Audrina also offered her tips for party style over the festive period, advising to "go all the way" with elaborate outfits. "[Festive] clothes are all about sparkles. You have to be festive. If you're going to dress up or you're going to decorate, you go all the way. I'll always add sparkly jewelry and red lips. When it comes to dressing for New Year's Eve, Audrina suggests upping the fun factor with lots of glitter: "Whether it's a sequin dress or sequin skirt, or leggings or something like that, it's fun. You can get away with making it a little more funky."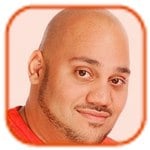 Posted by Andru Edwards Categories: Television, Dating, Celebrity Babies, Pregnancies,
Kourtney Kardashian is suffering from morning sickness. The 32-year-old star - who already has 23-month-old son Mason with her finace Scott Disick - is finding herself feeling queasy at all times as she prepares to enter the second trimester of her pregnancy.
"She is having morning sickness. But it's not even in the morning. It happens any time, apparently," Kourtney's sister Khloe told E! News.
Despite expecting their second child together, the reality TV star - who is 10 weeks pregnant - recently admitted she and Scott have no plans to marry in the near future, even though her mother Kris Jenner wants the couple to make their relationship more official.
"I definitely don't want to get married just for the sake of getting married. This is my life. I don't need a piece of paper to make it a family unit. I don't want to get married right now and I don't have to listen to my mom or anyone else!" Kourtney said.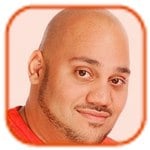 Posted by Andru Edwards Categories: Television, Drugs, Kind Acts, Legal Issues, Rumors,
Charlie Sheen reportedly paid ex-wife Brooke Mueller's bail.
Reality TV star Brooke was arrested and charged with intent to distribute drugs and assault on Friday in Aspen, Colorado, and it was her former spouse who came to her rescue and posted her $11,000 bond. Brooke - who has two-year-old twins, Bob and Max, with the former Two and a Half Men actor - had originally called her parents to help her, but they refused.
"They actually wanted to leave her in jail. Brooke's family is done with her, she has to get straight or she is going to die," a source said.
Brooke - who has battled drink and drug addictions in the past and has received treatment in rehab - must return for a District Court hearing on December 19. She was arrested on a felony charge of possession of cocaine with intent to distribute and a misdemeanour charge of assault. If she is found guilty in the drug charge, Brooke could face up to six years in prison.
© Gear Live Inc. – User-posted content, unless source is quoted, is licensed under a Creative Commons Public Domain License. Gear Live graphics, logos, designs, page headers, button icons, videos, articles, blogs, forums, scripts and other service names are the trademarks of Gear Live Inc.