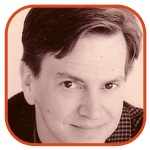 Posted by Tom Mason Categories: Editorials, DC Comics
DC Comics has announced that they will no longer carry the seal of the Comics Code Authority on the covers of their comics.

Instead, they are going with a new cover ratings system that you can read about at Newsarama.

It's a good start, but I think that someone should come up with a more accurate way to rate the comics. And that someone could be me. Here are my new ratings suggestions:

S - SOMEONE
We hope someone will buy this comic.

R - REFRIGERATOR
A woman will get stuffed into one.
Click to continue reading DC's Comic Book Ratings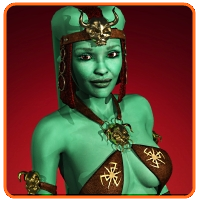 Posted by Patrick Lambert Categories: Cell Phones, Google, Software
The Android marketplace has often been called the wild west, as compared with the more organized Apple App Store. It's hard to always know which apps are available, and if those apps are suitable for everyone. Providing users with more information about the apps they download has apparently been a top request, and now the Android team at Google is introducing a rating system which all apps will have to adopt going forward. Starting next week, developer who want to sell software in the Android marketplace will need to signify if their app is intended for All, Pre-Teens, Teens or Mature people only. For those already in the marketplace, the developers will have to add a rating, or they will be marked as Mature.
Read More

| Android Blog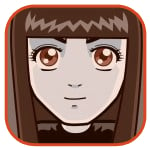 Posted by Sheila Franklin Categories: Internet, Movies

Recently launched, Facebook Connect allows users to share Netflix movie selections and ratings by clicking stars that will appear on their wall and friends' News Feeds. Your friends can comment, add the movie to their queue or connect to Netflix to learn more about the movie. Of course you can configure the amount of titles and ratings shown by the privacy settings. To enroll, head over to Netflix via the link and click the button there.
Read More

| Netflix Facebook Connect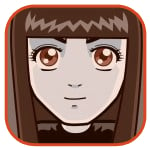 Posted by Sheila Franklin Categories: Apple, Google, Internet, Microsoft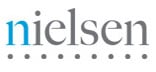 Nielsen has come up with its Top Ten lists for 2008 trends. Included are lists for televisions shows, DVDs, music, books, mobile games, advertisers and consumer spending. We thought you might like to see the top 10 Internet sites (no surprise.) The calculation is an average monthly audience in millions through October. To see the others, hit the link below.
1. Google 120.5
2. Yahoo 114.9
3. MSN/Windows Live 98.4
4. Microsoft 95.5
5. AOL Media Network 90.2
6. YouTube 72.6
7. Fox Interactive Media 68.8
8. eBay 54.7
9. Wikipedia 54.5
10. Apple 49.3
Read More

| Nielsen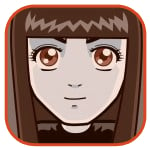 Posted by Sheila Franklin Categories: Corporate News, Editorial, Home Entertainment, Internet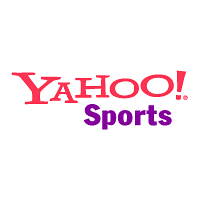 It would seem that even though NBC shelled out over $1 billion in rights and production costs, their online website has had some problems, including the video player not usable for those with firewalls and some clips without commentary. Still, they say that they have received 830.1 million page views, 56.1 million video streams, and 38.9 million users.
On the other hand, Yahoo Sport brags that it has 8 million users, about 1.3 million more than NBC, according to comScore Media Mix. The network's TAMI (Total Audience Measurement Index) says that they have never gotten more than 8% total Internet viewing on a single day. Although the messages seemed mixed, Zap2it reports upwards of 30 million viewing on TV each day, leading us to believe that this is certainly becoming an Internet watching world when it comes to up-to-the-minute gratification.
Read More

| Wired


Posted by Paul Hamilton Categories: PlayStation 3, Politics, PSP, Survival Horror, Take2, Wii
Some questions were asked after Rockstar announced that it had adjusted the content of its violent horror title Manhunt 2 to warrant an M rating from the ESRB rather than the unsellable AO it had previously been given. California Senator Leland Yee was one person asking such questions.
Since much of the public's information about the original content in Manhunt 2 came from IGN's Matt Casamassina's hands-on with the game prior to rating, it's only fitting that he plays the modified version heading to retail and reports on what the differences are.
Primarily, Casamassina says, the game has taken the controversial murder animations and added some blur and darkening effects to obfuscate the actions, making the action less identifyable. Casamassina is disappointed with the changes:
[It's] unfortunate because both everything else is unchanged and because these death strikes are what gamers will want to work toward; they're the pay off for a job well done, but now the pay off is not nearly as rewarding.
It's worth noting that one maneuver in which the player removes an enemy's testicles with a pair of pliers has been completely excised from the game, but aside from these adjustments the game is still extremely dark and graphically violent according to Casamassina's estimation.

Posted by Paul Hamilton Categories: Corporate News, Downloadable Content, Internet, Microsoft, Nintendo, PlayStation 3, Sony, Wii, Xbox 360
A research paper from Electronic Entertainment Design and Research has been released that suggests that games with online support can be crucial to a game's retail success. Not surprisingly, another way to boost sales is to create a quality game (defined as those with a 90+ score on Metacritic), with these well-reviewed titles outselling the average release well above 5-to-1.
While making good games typically means making good money, naturally, it is a bit surprising to see the report indicate that sales can be doubled by dropping in an online mode. With online games selling twice the number copies that offline titles do, it's curious to note that over half of games released don't offer even basic online support.
Click to continue reading Games With Online Multiplayer Sell More
Read More

| Ars Technica


Posted by Paul Hamilton Categories: Politics, Survival Horror

After finally agreeing to grant the embattled Rockstar title Manhunt 2 a retail-friendly Mature rating, the ESRB is drawing some fire from California senator Leland Yee. Yee, best known for his failed 2005 video game legislation, is questioning what changed to entice the ESRB's about-face. In a statement he says, "The ESRB refuses to use the AO rating for violence despite the descriptor calling for such a rating when there are 'graphic depictions of violence.' If Manhunt doesn't qualify, what would?"
Somewhat surprisingly, Yee does have a valid question. It does seem like game publishers ought not to be under the typical pre-release scrutiny for something as inconsequential as ratings determination, but is there any reason why the ESRB can't be forthcoming with specifics about how and why it comes to its conclusions?
Read More

| Game Politics via Evil Avatar
© Gear Live Inc. – User-posted content, unless source is quoted, is licensed under a Creative Commons Public Domain License. Gear Live graphics, logos, designs, page headers, button icons, videos, articles, blogs, forums, scripts and other service names are the trademarks of Gear Live Inc.