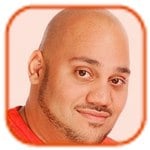 Posted by Andru Edwards Categories: Driving, Microsoft, Xbox Live, Xbox One,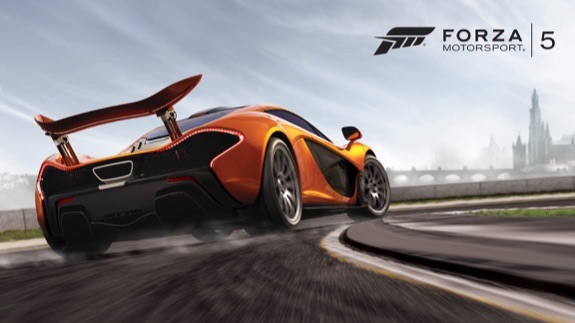 Forza Motorsport 5 is going free this weekend for all Xbox Live Gold subscribers. You'll also need an Xbox One to get in on the action, which starts at 12:01am on Friday and ends on Sunday night. During that timeframe, you'll be able to download Forza Motorsport 5 and play it to your hearts content for the weekend, including all single-player and multiplayer content. DLC add-ons don't come as part of the deal, but still, this is basically like a free rental.
All US residents who spend time playing Forza Motorsport 5 during the free weekend are entered to win a three-day trip to the Forza Motorsport Grand Prix Road Racing Class to be held at the Bondurant School of High Performance Driving.
So, who jumping in to Forza to help pass the time until Destiny arrives next week?
For a peek behind-the-scenes of Forza Motorsport 5, check out our video after the break.
Click to continue reading Xbox Live Gold members get Forza 5 free all weekend long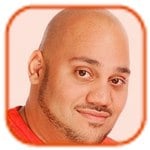 Posted by Andru Edwards Categories: Driving, Nintendo, Release Dates, Wii U,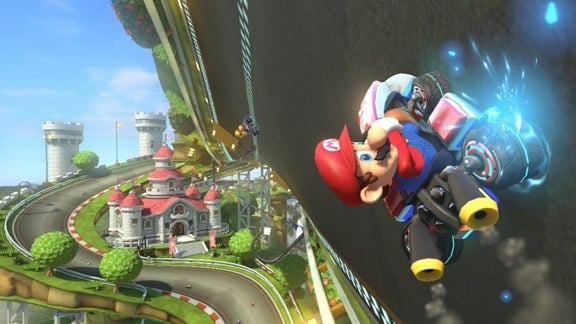 We know, the Wii U has been taking a beating in recent weeks in the press--but Mario Kart 8 is fast approaching, arguably just the second AAA title that will be available for the struggling console (with the first being the magnificent Super Mario 3D World.) While the release date isn't as close as we'd like it to be--we really enjoy throwing those red shells, after all--it's close enough. You'll be able to get your hands on the next home console installment of Mario Kart in May.
That's as solid a date as we've been given from Nintendo President Satoru Iwata, but once we get the exact date, we'll update you guys to let you know when you can get your Mario Kart 8 on. Now, if only Nintendo would finally fix their jumbled online multiplayer...
You can pre-order Mario Kart 8 now.
Click to continue reading Mario Kart 8 races onto Wii U this May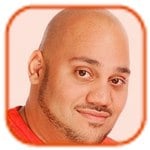 Posted by Andru Edwards Categories: Features, Podcasts, Transportation, Video Games, Videocasts, Videos,
I got behind-the-scenes at Microsoft's Turn 10 Studios to bring you a look at the team that develops Forza Motorsport. You'll hear from Turn 10 head Dan Greenawalt about that it takes to build a next-generation racing game for Xbox One launch, and I go one-on-one with Turn 10's best Forza player in a battle for supremacy (and I'm not that good...)
You can pick up Forza Motorsport 5 from Amazon.
Don't forget to subscribe to Gear Live's YouTube channel!
Click to continue reading Bleeding Edge TV 495: Behind-the-Scenes at Turn 10 & Forza Motorsport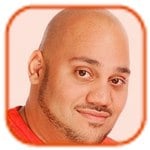 Posted by Andru Edwards Categories: Features, Podcasts, Transportation, Video Games, Videocasts, Videos,
Ever wonder what goes on behind the scenes at your favorite video game companies? For my August Ford #FiestaMovement Gaming mission, I visited Turn 10 Studios, maker of the Forza Motorspot racing games to get a look. I starred in a behind-the-scenes documentary that focuses on Turn 10 and the upcoming release of Forza Motorsport 5 for Xbox One, and in my mission video, I give you a look at that whole process.
You'll see me on set, cameras and microphones in my face. You'll see me in makeup, getting my head powdered. You'll also see me race again the best Forza Motorsport player at Turn 10 in a moving chair with 3 HD displays in front of me. Intense, right?
I also talk with Dan Greenwalt, the main man at Turn 10, about what makes a great Forza player, and I take Gabriel Garcia, the man in charge of building the in-game vehicles and making them look amazing, on a joy ride in the 2014 Ford Fiesta ST.
Don't forget to subscribe to Gear Live's YouTube channel!
Click to continue reading Bleeding Edge TV 490: Fiesta Movement Forza Motorsport 5 behind-the-scenes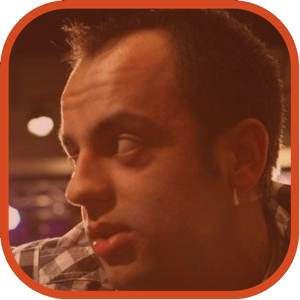 Posted by Andrey Malskiy Categories: Design, Transportation, Videos,
The world of racing may be getting a facelift, if Nissan gets its way. Nissan has developed the DeltaWing and set its sights on Le Mans. It'll will be entering the DeltaWing into the 24-hour race, not as a traditional racer, but as a demonstrator. Nissan will be showing off what racing could look like in the future.
The beauty in this futuristic design is that its half the weight of a traditional Le Mans racer and has half the aerodynamic drag as traditional racers as well. Though it's a funky design, we like seeing companies thinking outside the box and innovating on traditional schematics.
Alongside the Le Mans debut, Nissan will be releasing a barrage of YouTube videos showing off different aspects of the racer. Here is the first of many tests the DeltaWing will be put through. Enjoy the "Wind Tunnel" clip after the jump.
Click to continue reading Nissan DeltaWing racer test at Sebring (video!)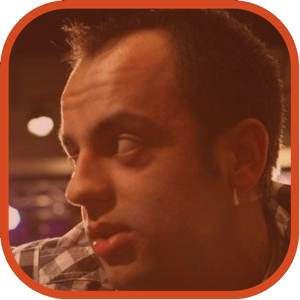 Posted by Andrey Malskiy Categories: Transportation, Videos,
Drag racing seems like a simple sport, but that's far from the truth. Sure, you hit the right pedal as hard as you can and hope to cross the quarter-mile before your opponent does, but there's more to it than that. The fact is that at any given moment the world of drag racing can turn into a one-vehicle-demolition-derby bent on self-destruction.
Here's a clip rarely seen from both angles of cockpit and sidelines view. Watch as the 1968 Camaro gets ready to launch, only to have its left axle disintegrate followed by the tire tearing the left-rear-quarter panel to shreds.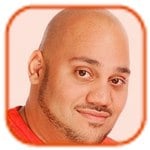 Posted by Andru Edwards Categories: Driving, Nintendo, Nintendo 3DS, Trailers,
Nintendo announced Mario Kart 3DS during its E3 2011 keynote. Nintendo of America President Reggie Fils-Aime took the stage to announce a cluster of upcoming Nintendo 3DS titles aimed at their core audience. Mario Kart 3DS features 3D graphics, and sets itself apart with the ability for gamers to trick out their karts. This one will be available for the 2011 holiday season.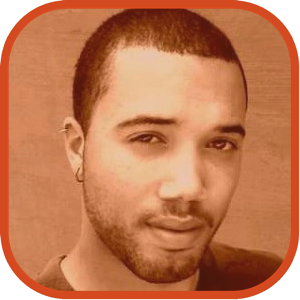 Posted by John Kilhefner Categories: Driving, PlayStation 3,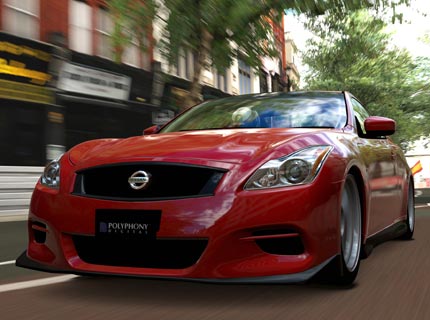 Video games have pushed the boundaries between fantasy and reality since their creation. Each year a game comes along that suceeds in blurring these lines even further - Grand Turismo 5 is one such game. The creators of GT5 even put together a side by side comparison of the actual Nürburgring track and the video game version, and the results are stunning. Check out the comparison video after the jump.
Click to continue reading Gran Turismo 5 looks almost like real life
Read More

| YouTube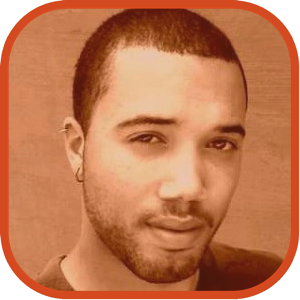 Posted by John Kilhefner Categories: Driving, PlayStation 3, Screenshots,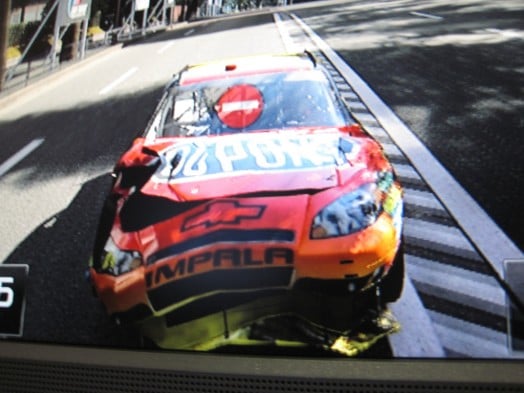 Gran Turismo 5 attempts in-game car damage for the first time. The results? Well, lets just say that they didn't attempt this earlier for a reason. Hopefully they'll get it right by the time the game comes out. Have a look for yourself after the jump and let us know what you think!
Click to continue reading Screenshots of car damage in Gran Turismo 5
Read More

| Photobucket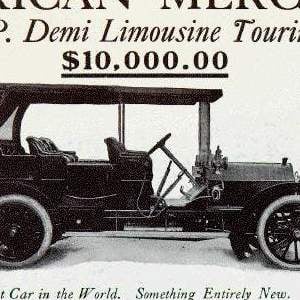 Posted by Drea Avellan Categories: Downloadable Content, Driving, PlayStation 3, PlayStation Network,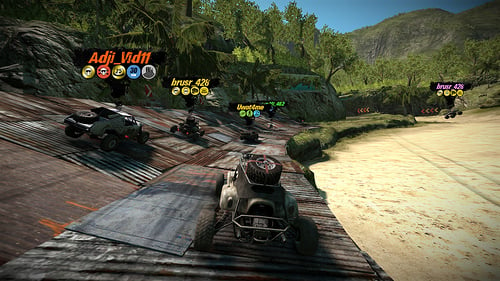 Starting this Thrusday, May 14th, the PlayStation Store will have an exclusive vechicle livery pack available to download every week during the next 8 weeks for the off-road racing game, MotorStorm. These free liveries will features new paint jobs for three vehicles, and the full set will give MotorStorm: Pacific Rift players a cutting-edge new look for every single vehicle class in the game: Mudpluggers, Quad Bikes, Monster Trucks, Rally Cars and more.
Update? Yup, that too. Game Update #2 was just released, and provides a number of useful fixes and updates for MotorStorm Pacific Rift. These include:
Sugar Rush short-cut removed – The short-cut to the left of the "keep right" arrows going into the sugar field was not intentionally included and has been removed
Sugar Rush respawn point fixed – Crashing at a certain point on the track no longer respawns the vehicle in a generous position
Inclusion of Microbadges
Read More

| Playstation.Blog

© Gear Live Inc. – User-posted content, unless source is quoted, is licensed under a Creative Commons Public Domain License. Gear Live graphics, logos, designs, page headers, button icons, videos, articles, blogs, forums, scripts and other service names are the trademarks of Gear Live Inc.