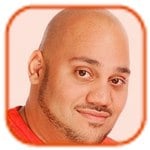 Posted by Andru Edwards Categories: Comedy, Talk Shows, Cable, Features,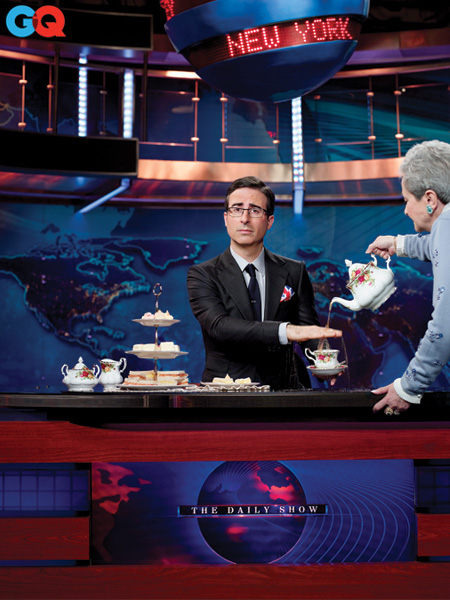 John Oliver wants Queen Elizabeth to appear on The Daily Show.
The British-born comedian is set to take over the reins of the show from Jon Stewart for three months and revealed his ideal guest would be the 87-year-old monarch.
"I promise you I will do everything in my power to get Her Majesty the queen as a guest. If I can't get her, I will try to get Helen Mirren dressed as the queen. If that doesn't work, I'll get Senator Mitch McConnell and have him dressed as either the queen or Helen Mirren. If any one of those works out, I guarantee you will see the most awkward, borderline treasonous, yet memorable interview in the history of television," he wrote in the latest issue of GQ.
John also joked he plans to have all of his guests take an oath of allegiance to the British flag during his stint as host: "Each show will begin with a pledge of allegiance to the Union Jack. This is non-negotiable, and I think it'll help with the guest-booking. I'm looking forward to this summer. It's going to be one of the strangest experiences of my life, and I hope you'll share it with me. Think of it this way: It's still going to be everything you love about The Daily Show, just without the thing that you love most about it."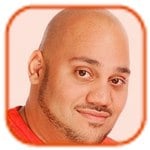 Posted by Andru Edwards Categories: Breaking News,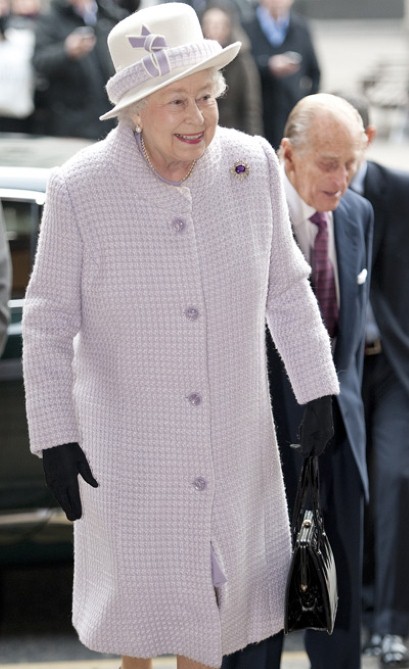 Queen Elizabeth has been admitted to the hospital. The 86-year-old British monarch is being treated at a London medical facility for gastroenteritis.
The royal was admitted to King Edward VII hospital today after falling ill on Friday night. "She was not taken into the hospital immediately after feeling the symptoms. This is simply to enable doctors to better assess her," a spokesperson for the palace said.
The queen is only expected to remain under medical supervision until Tuesday, but all her official engagements this week, including her trip to Rome, will be either cancelled or postponed as she recovers from the nasty stomach bug.
The royal, who reportedly has had no visitors from her family yet, was last hospitalized for a minor knee operation almost a decade ago, but her husband Prince Philip was rushed to hospital last August as a "precautionary measure" when he fell ill after spending hours on a ceremonial barge in rain and a cold wind as part of a flotilla of 1,000 vessels on the River Thames to mark her landmark Diamond Jubilee.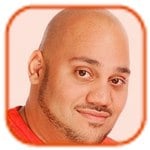 Posted by Andru Edwards Categories: Biopics, Drama, Period, Political, Casting, Celebrity Gossip, Upcoming Releases,
Helen Mirren admits that portraying Queen Elizabeth on stage will be a "challenge."
The 67-year-old actress - who has previously played the monarch in hit movie The Queen - is to star in The Audience in London's West End next year and admits the role will be tough as she has to portray the royal from when she took the throne aged 25 right up until the modern day. "That'll be a challenge," she said.
However, the actress has given the role some thought and thinks the monarch's "unbelievable consistency in everything" will help with the transition, and she is also studying the changes in her speech patterns. "Her voice has changed and I can use that - she had a terribly posh voice when she was young. But now even the queen, while she isn't quite dropping the ends of her lines - though her grandsons do - there's a tiny bit of estuary creeping in there. I can use all that to signify the age range and we'll come up with other things," she explained to The Daily Mail.
Click to continue reading Helen Mirren: Queen Role Will Be a Challenge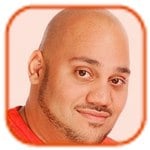 Posted by Andru Edwards Categories: Action, Comedy, Celebrity Gossip,
Sam Mendes thought that Queen Elizabeth was "amazing" when she starred alongside Daniel Craig at the Olympics opening ceremony.
The 86-year-old monarch made a surprise appearance in a sketch for the London spectacular, which saw her greet the actor in his guise as James Bond before supposedly parachuting from a helicopter. The director - who is at the helm for the latest installment of the Bond franchise, Skyfall - "loved" the idea, but said he was too scared to help Danny Boyle - the man who masterminded the ceremony - with the mammoth task.
"I loved it. Of course I knew that that was being shot. Danny [Boyle] was down on the set a couple of times and I was aware of it all going on. I said, 'I'm staying out of it!' I've got enough to worry about without four billion people watching whatever it is!' But I thought it was amazing. And also a good promo for the movie! It was an act of brinksmanship that went spectacularly right. When I heard about it through Danny and Daniel, I thought, 'Okay, that's a hell of a knife-edge to walk,' with the real queen - who I think Danny directed with great elan."
Click to continue reading Sam Mendes Praises Queen Elizabeth's 'Amazing' Stunt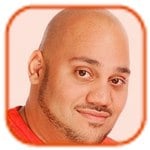 Posted by Andru Edwards Categories: Movies, Features,
Russell Brand thinks he deserves a knighthood.
The former drug and sex addict revealed that he thinks he is in line for the honor and that his fans will be upset it he is not presented with one soon.
"They can't ignore me for much longer. I should have a knighthood. Otherwise the people will revolt," he told The Sun.
The comedian has been open about his love of Queen Elizabeth and the Royal Family. After moving to Los Angeles to pursue an acting career, the Arthur star was particularly upset to be missing out on the Queen's Diamond Jubilee celebrations in London earlier this month: "It hurts my heart. It's a great time in our country and I'm devastated not to be there. I love the Queen and have never been so in love with her since I came to America."
Russell added before the event that he would be celebrating regardless of his whereabouts: "But we will be honoring the Queen in our own special way."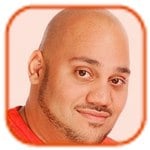 Posted by Andru Edwards Categories: Parties, Breaking News,
Britain's Prince Philip has been hospitalized.
The 90-year-old Duke of Edinburgh was taken to King Edward VII hospital in London from Windsor Castle as a "precautionary measure" after developing a bladder infection, Buckingham Palace has confirmed. The condition is not thought to be serious, although it means Philip will miss the remained of events planned to celebrate his wife Queen Elizabeth's Diamond Jubilee.
"The Duke of Edinburgh will not attend tonight's Diamond Jubilee. He has been admitted to hospital as a precautionary measure after developing a bladder infection," stated a series of tweets from the British Monarchy's official account.
Representatives from the palace have revealed he will be kept in for several days for observation. They added that the duke is disappointed to miss tonight's jubilee concert where acts from the queen's 60-year reign will perform, but the monarch will still attend. Philip will also miss tomorrow's Service of Thanksgiving.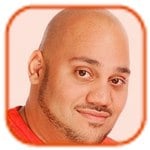 Posted by Andru Edwards Categories: Celebrities, Fashion Designers,
Donatella Versace wants to dress Queen Elizabeth in leather. The fashion designer would love to work with the 86-year-old British monarch by updating her look and giving her something she's never seen in.
"If I could dress anyone I'd like to dress the queen - she can handle anything. I'd put her in black - she never wears black - and add a little leather, maybe. A little rock 'n' roll," she said.
Click to continue reading Donatella Versace Wants to See the Queen in Leather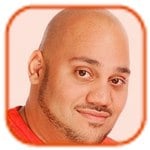 Posted by Andru Edwards Categories: Music, Television, Features,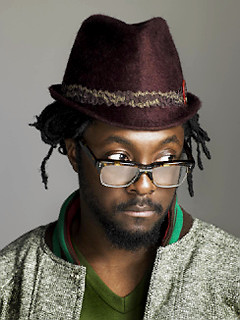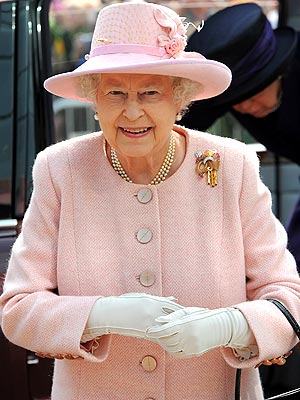 Will.i.am thinks this Queen Elizabeth is like his mother. The Black Eyed Peas star has been spending a lot of time in the UK while working on TV talent show The Voice and thinks the British monarch is "super dope."
"I love the queen. She's super dope. She reminds me of my mum. I mean, my mum and no money and the queen is obviously loaded, but just their strength and perseverance. My mum is everything to me, she's my ideal woman."
Click to continue reading Will.i.am: 'Queen Elizabeth is Super Dope'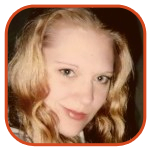 Posted by K.C. Morgan Categories: Engagements, Weddings, Clothing, Red Carpet, Photos, Paparazzi Photos,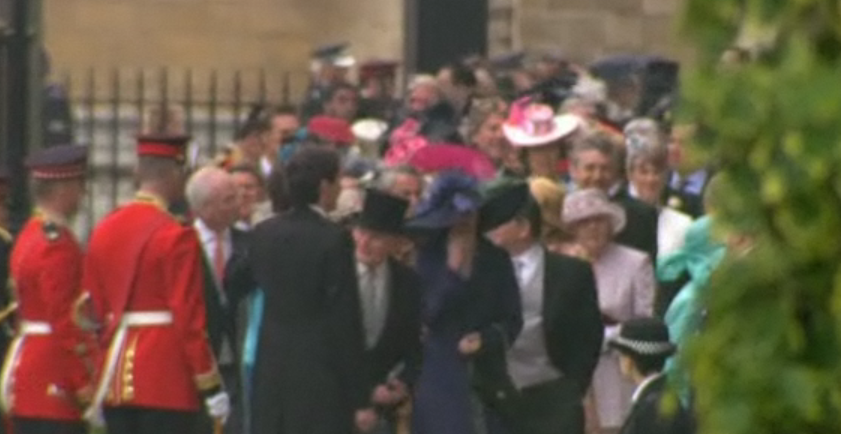 The red banners have been draped over the balcony at Buckingham Palace. The trees have been taken inside Westminster Abbey for Kate Middleton's fairy-tale walk down the aisle. The red carpet has been rolled out. And the guests are just starting to arrive at Westminster Abbey to watch the royal wedding.
Wedding gossip tells us that the very first hymn to be played at the nuptials was the very last hymn played at the memorial service for Princess Diana. Crowds have been gathering around Westminster and Buckingham in London for days, hoping to catch a glimpse of the popular royal couple being married today. William is Diana's oldest son, and very beloved to the English people since he was born. William and brother Prince Harry greeted gathering crowds the night before the wedding (though rumor says that Harry still hadn't finished his best man speech at the time!).
View more pictures of the gathering wedding crowd after the jump...
Click to continue reading Royal Wedding Photos: Guests Arrive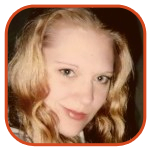 Posted by K.C. Morgan Categories: Engagements, Weddings,
Just two hours before Kate Middleton was scheduled to walk down the aisle at Westminster Abbey for the royal wedding, Queen Elizabeth II bequeathed her and grandson Prince William with their new titles. It is traditional for royal princes to receive a Dukedom upon marriage. There was much speculation that William would not accept the duchy, even one report that said he did in fact turn it down, but all gossip was dispelled when the announcement was made official. Prince WIilliam is now also the Duke of Cambridge. This means Kate Middleton's title, upon marriage, will become Princess Catherine, Duchess of Cambridge. Not bad!
Read all our royal wedding coverage to see the fashion, get the recaps and follow all the gossip.
© Gear Live Inc. – User-posted content, unless source is quoted, is licensed under a Creative Commons Public Domain License. Gear Live graphics, logos, designs, page headers, button icons, videos, articles, blogs, forums, scripts and other service names are the trademarks of Gear Live Inc.