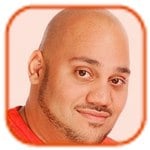 Posted by Andru Edwards Categories: Full Episodes, Gizmatic, Features, HDTV, Home Entertainment, Podcasts, Videocasts, Videos,
In this episode we open up the TiVo Premiere Elite. The Premiere Elite is the first quad-tuner TiVo device, which enables you to record up to four separate programs at once, with the option to watch a fifth already-recorded show. In addition, it's dual core powered, which makes it much faster than the regular TiVo Premiere, and it packs in a 2 TB hard drive, enough to record over 300 hours of HD video. To better work with certain cable TV systems, its got MoCA networking support, and can stream content (rather than having to copy) between TiVo units.
If you're interested, you can pick up the TiVo Premiere Elite now on Amazon.
Big thank you to GoToMeeting and JackThreads for sponsoring the show - be sure to check them out! As for JackThreads, we've got exclusive invite codes that give you $5 to use towards anything you'd like.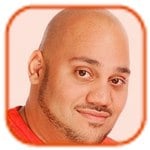 Posted by Andru Edwards Categories: Features, HDTV, Home Entertainment,

The TiVo Premiere Elite was released this week, and many have been wondering if the only changes are the addition of a couple of tuners, and more hard drive space. Well, as it turns out, one immediately noticeable difference is just how fast the Elite is when compared to the non-Elite TiVo Premiere. In fact, it boots up in half the time, and you can move through the menus virtually lag-free. A thread on the TiVo Community forum goes into detail on what we know about the Elite so far:
Newer 14.9 software (instead of 14.8)
Newer kernel revision 2.6.18 buildmaster93 (instead of buildmaster64)
Newer GCC 4.2.0 compiler used (instead of 3.3.4)
1024 MB of RAM (instead of 512 MB)
SMP support enabled during boot process (instead of ?)
Quad Tuner support (instead of dual cable & dual OTA)
After the break, we've got the full breakdown of what each of those changes means, and how they make the Elite a powerful and worthwhile beast. If you're interested, you can pick up the TiVo Premiere Elite now on Amazon.
Click to continue reading Why the TiVo Elite is so much faster than the TiVo Premiere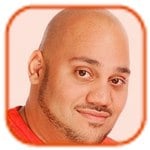 Posted by Andru Edwards Categories: HDTV, Home Entertainment,

TiVo's four-tuner Premiere Elite box is now available. Some were able to grab them over the weekend, prior to the official launch, and have been digging deep into the system to find changes, improvements, and bugs. The big rumor is that this TiVo is packing dual core support, and also makes multi-room Premiere-to-Premiere streaming a reality (so, no more needing to copy a show from one box to another.) There were a bunch of features that seemed to go missing, but we're guessing they've been lit up today alongside the launch of the box.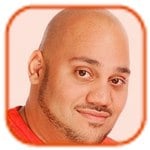 Posted by Andru Edwards Categories: Editorial, Home Entertainment,

I've been a TiVo fan for many years, and a subscriber for about ten of those years. I've had various TiVo machines and have been happy with the performance of my HD TiVo. But like any tech-geek, I'm always interested in what's new.
The TiVo Premiere, released last year, intrigued me because of its HD interface, improved UI, larger storage capacity, and 1080p support. The specs sounded great and I was ready to upgrade my system, but as it approached time to pull the trigger, I began hearing stories of sluggish UI performance. Threads posted on TiVoCommunity.com indicate that the second core of the dual-core processor is disabled for stability reasons, thus crippling its Flash-based interface.
This week, TiVo announced the Premiere Elite ($499), which features four tuners and 2 terabytes of storage. Will it have a better processor that will take advantage of the HD UI or will it be more of the same? Unfortunately, I have a hunch that it will be more of the same.
Click to continue reading TiVo Premiere Elite: TiVo's swan song?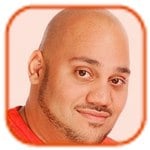 Posted by Andru Edwards Categories: Home Entertainment,

TiVo is continuing their course of being one of the absolute slowest hardware companies out there between product cycles with the announcement of the TiVo Premiere Elite. What's makes the Elite different from the Premiere XL? Well, for starters, this thing has four tuners, so it can record up to four different programs at once. You can watch any of the four, or view a fifth already-recorded program, so that's pretty nice. It's also got a 2 TB hard drive in it, which can hold up to 300 hours of programming. Like the XL, it's THX-certified, which probably doesn't mean much to many people out there, but hey--it's a nice-to-have. The one thing about the Elite is that, despite the name, it actually can only record digital cable and FiOS programming. No over-the-air or analog access here.
No launch date has been set for the TiVo Premiere Elite, but we do know that when it launches, it'll cost $499. Service will be extra, and you can choose the $19.99 per month plan or the $499 lifetime plan.
Read More

| Premiere Elite Product Page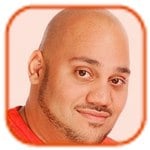 Posted by Andru Edwards Categories: Broadband, Corporate News, HDTV, Home Entertainment, Internet,

Comcast chief executive Brian Roberts showed off a demonstration of a 1-Gbit/s broadband connection Thursday, as well as the company's next-generation DVR interface.
At the NCTA Conference in Chicago, Roberts characterized the demonstration as the next generation of Xfinity, the company's hybrid cable-based video/phone/data service. The company launched it two years ago as "Project Infinity".
First, however, Roberts showed off the future of the Comcast interface.
"What I want to show you today is not the future, but right here, right now," Roberts said, showing off the "Xcalibur" interface that is currently in trials in Augusta, Georgia.
Xcalibur is based on cloud computing - not clpoud storage, but cloud-computing. The guide actually resides in the cloud, Roberts said. Users can see a traditional channel view, or view programs by genre or for different users. An On Demand view also uses a similar format. The Xcalibur's new remote also uses RF technology, which is not limited by line of sight. Users can also type in "HBO" using numbers - like a phone number - and pulls in additional information via the cloud.
Click to continue reading Comcast demos new 1 gigabit per second broadband and Xcalibur DVR interface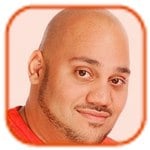 Posted by Andru Edwards Categories: Accessories, Home Entertainment, Storage, Men, Techies, Under $250,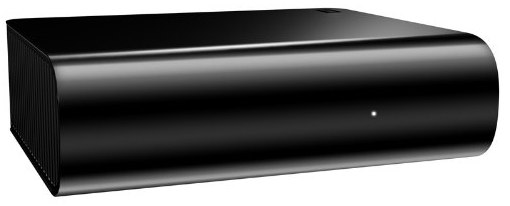 Okay, let's keep it real for a moment with this next entry in our 2010 Holiday Gift Guide. We know more and more people are using DVRs these days, whether it's something like a TiVo, or one of the ones leased from a cable company. The one thing that we hear time and time again is that the hard drives inside these things are simply too small to hold any substantial amount of programming, especially when dealing with HD programming. That's where the My Book AV DVR Expander comes in. You simply connect this bad boy to your DVR (it supports a ton of them from TiVo, DirecTV, Dish, Scientific Atlanta, Motorola, and the list goes on) and give it a few minutes to get calibrated, and you've instantly added 150 hours of high definition storage to your setup. If you know any TV buffs, we'd recommend something like this for the holidays.
The Western Digital My Book AV DVR Expander usually sells for $127.60, but Amazon's got it for $119 right now, a savings of 7%.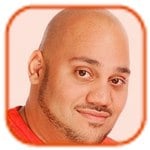 Posted by Andru Edwards Categories: Features, HDTV, Home Entertainment, Product Reviews,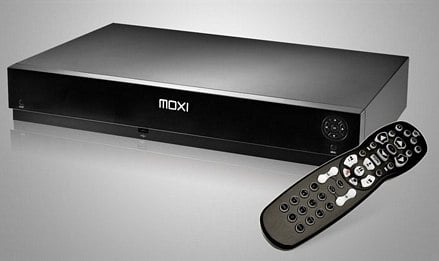 Moxi DVRs have been around for almost a decade, but chances are good that you've likely not heard of them. Moxi was originally developed by a company called Digeo, founded in 1999 and bought the rights to Moxi Digital in 2002. The company put out some cable boxes that cable companies distributed to their customers, and those that lived in those limited areas that were lucky enough to have access to Moxi HD DVRs from their cable providers generally said that they were fantastic. In December of 2008, the Moxi HD DVR was released, and it was the companies first retail product, available to anyone who had the cash to buy one. In September 2009, Digeo was purchased by ARRIS Group, which took over development of the Moxi products, from both a software and hardware perspective, and five months later, they released the product that we are reviewing today, the Moxi 3-Tuner HD DVR.
In an era where TiVo rules the mass market DVR space years after ReplayTV fizzled away, Moxi is looking to claim a piece of that pie with a box that they feel offers an experience that you can't get anywhere else, TiVo box, cable DVR, or otherwise. So, did they pull it off with the 3-Tuner HD DVR? Let's find out.
Click to continue reading Moxi 3-Tuner HD DVR review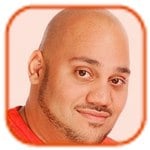 Posted by Andru Edwards Categories: Features, HDTV, Home Entertainment, Videocasts,
TiVo recently launched their TiVo Premiere Series4 DVR with much hype, only to reveal a box that, at least for now, is crippled and underpowered. Sure, there's a new Flash-based TiVo interface, but the box couldn't be any more plain, and the dual core processor is currently being held back from its full potential, as TiVo tries to get both cores working with its new interface. In the meantime, only one core is enabled, and that makes from some painfully slow TiVo menu browsing. We got our hands on the TiVo Premiere, and wanted to give you a look at the packaging, and the device itself, as well as the included accessories in the box. At least here, we can see that TiVo did something right.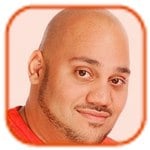 Posted by Andru Edwards Categories: Accessories, USB, Home Entertainment, Internet, Wireless / WiFi,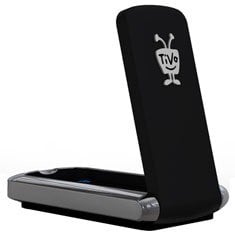 We're not sure what type of games TiVo thinks they are trying to play here, but the company has finally gotten around to getting their AN0100 802.11n wireless adapter to retail, and they've decided it best to charge more than just about any other wireless device of this kind on the market. That's right, the TiVo Wireless N Network Adapter can be yours for a shocking $89.99. yeah, you get better range and throughput than you would on the Wireless G model, but, man, that price has us seriously considering the costs of just running an ethernet cable across the house.
Read More

| TiVo Wireless N Adapter

© Gear Live Inc. – User-posted content, unless source is quoted, is licensed under a Creative Commons Public Domain License. Gear Live graphics, logos, designs, page headers, button icons, videos, articles, blogs, forums, scripts and other service names are the trademarks of Gear Live Inc.