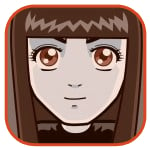 Posted by Sheila Franklin Categories: Nintendo, Puzzle, Retro,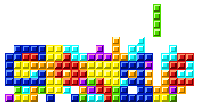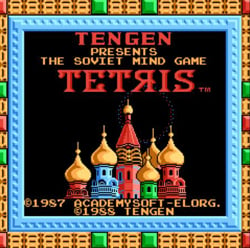 We wondered why we kept seeing the almost intelligible Google logo of late, until we realized it was in honor of 25 years of the puzzle game. If you were one of those who saw it in your head after playing for hours, shame on you. If you weren't, have your own marathon with the David de Niese's unlicensed NES Cafe Tengen Tetris. We bet you will get hooked enough to have your own nightmares.
Read More

| Every Video Game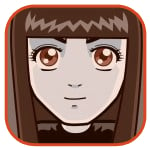 Posted by Sheila Franklin Categories: Games, $2.99,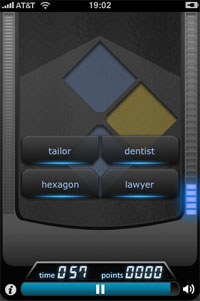 If you just can't pass up a good word game, Danilo Campos' Oddage is the one for you. With this app you need to pick out the word that doesn't belong with the other ones. Categories include periodic table elements, county names, spices, Greek gods and trees. There are a total of 900 words in 50 categories, and each game lasts between 60 to 90 seconds. The download is $2.99. We guess this is a perfect application while waiting for the ATM or the idiot in front of you that has more than 10 items in the express lane.
Read More

| Oddage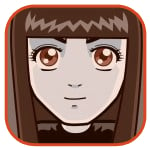 Posted by Sheila Franklin Categories: Design, Misc. Tech, Toys,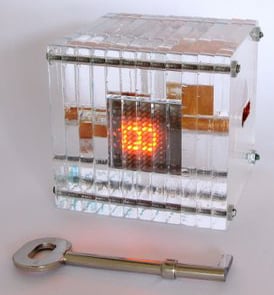 Moritz Waldemeyer decided to take up the challenge of redesigning the game "Operation." He came up with a 3D version called Keyhole Surgery in which you have to place the key in a maze without touching the sides. He included a file so that you can study it before you give it a go. The person with the least amount of touches wins. We dig the idea of the prototype game, but this is definitely not one to play at a kegger.
Read More

| Moritz Waldemeyer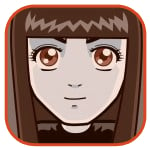 Posted by Sheila Franklin Categories: Toys, Videos,
The new Rubik's cube may look simple without the colors, but the Mirror Block has 9 different sizes of blocks on each face. Solve it with different patterns and it will turn it into an irregular shape. Those who can do the original cube at breakneck speed will jump at the change to challenge themselves with the new puzzle for ~$20.00, while those who still have yet to master it might want to hold off until your more talented friends are done and will lend you one.
Read More

| DVICE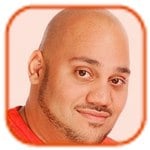 Posted by Andru Edwards Categories: Casual, Downloadable Content, PlayStation 3, PlayStation Network, Puzzle, Release Dates,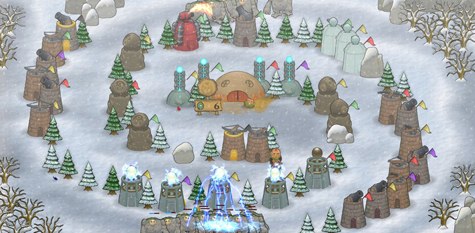 I've recently been playing the hell out of PixelJunk Monsters, a game that we feel is one of the shining stars of the Playstation Store. If you haven't yet tried it, seriously, go download it. The 2D strategy game is something that we almost can't stop playing once we start. This is why we are happy to hear that Q Games has made it known that the first expansion pack for the game, titled PixelJunk Monsters Encore, is set to drop on May 1. We can expect a new island, called "Toki," which will feature an additional 15 levels, as well as a little bit of housecleaning behind the scenes to the overall game mechanics. Even better still, the expansion will include five new songs by Otograph.
Visually, there are a few tweaks here and there that we can expect - weather effects, new tree shapes, and a few other small upgrades. Nothing over the top.
No word yet on pricing details, but this is DLC for a fairly inexpensive game, so it shouldn't cost much.
Read More

|
Destructoid

Posted by Lolita Beckwith Categories: Internet, Toys,

If you or someone you know loves jigsaw puzzles, Firebox has a unique one for you. It's the Zip Code Puzzle…a jigsaw of the neighborhood map of your choice! Just send in the house number, street name and zip code you desire, and voila! Firebox will create a one-of-a-kind, highly personalized jigsaw—a VERY detailed map featuring the chosen address. The coolest part? The centerpiece is your home address, shaped like a house (see above). The puzzle contains 400 pieces of "high quality millboard," and measures 12.25 x 18.5". Since each map is based on the U.S. Geological Survey, it will even contain water landmarks, buildings, main roads and more. Plus, each jigsaw comes with a gift label that can be personalized for the recipient. A great, one-of-a-kind gift. Available for $35 USD.
Read More

| Firebox


Posted by Lolita Beckwith Categories: Household,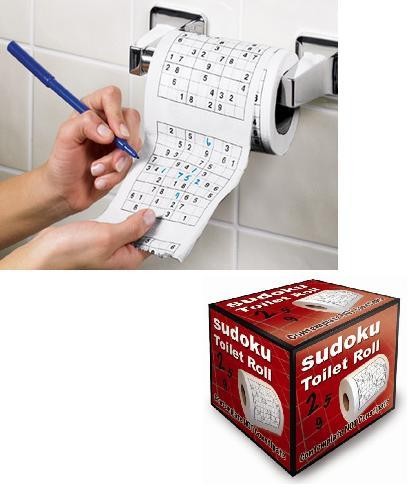 We all know you can end up spending a lot of time on the toilet. In case you forget to bring your PSP or DS into the loo with you, why not a little Sudoku (poetic, eh?)? Yes, it's the Sudoku Toilet roll, a nifty way to exercise your brain and, well, pass the time. Just make sure you always have a pencil handy. Each roll contains 240 sheets, and is available for $16 USD. By the way, if you're one of those hardcore pen-using Sudoku enthusiasts, test your mettle with Sudokube.
Read More

| Bim Bam Banana


Posted by Sparky Categories: Electronic Arts, Internet, PC, Platformers, Puzzle, Reviews, Xbox 360,
Valve's big new gaming pack, The Orange Box, includes a stunning new kind of puzzle game called Portal. Portal is a non-linear puzzle platformer featuring M.C. Escher-like bending of space, and some of the most unique gameplay to hit gaming market in a long time.
Portal features Black Mesa's newest research competitor- Aperture Sciences - creators of the aperture gun, a device capable of creating space-bending portals between almost any two points in space. It's hard to describe the gameplay in words so check out Valve's Portal page and view the trailers to try and wrap your head around it. Click through for Playfeed's full thoughts on this fresh new gaming experience.
Click to continue reading Portal Review: Non-linear puzzlement at its best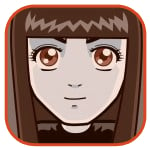 Posted by Sheila Franklin Categories: Misc. Tech, Toys, Video Games,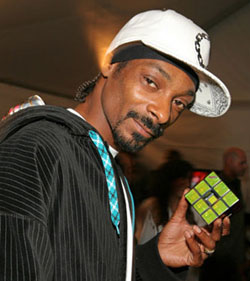 Erno has finally found something more creative to do with his time, or at least his parent company has. Techno Source's Rubik's Revolution was unveiled at the recent Toy Wishes Holiday Preview in New York. The cube plays 6 different electronic games with successive levels while displaying lights and sound effects. It is also has multiplayer capability. Available for $19.99, we foretell that it will create a whole new generation of Rubik's addicts with celebs like Snoop Dogg promoting it.
Read More

| Rubik's Revolution Product Page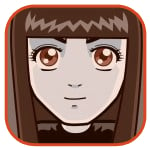 Posted by Sheila Franklin Categories: Misc. Tech, Toys,
Japan's Yu Nakajima has become the 2007 Rubik's Cube World Champ. The sixteen year-old managed to solve the classic 3 x 3-inch puzzle with an average time of 12.46 seconds after five attempts. His speed earned him the top award of $7,000. Over 250 contestants from 33 different countries took part in the event in Hungary, where the game was invented in 1974. Other competitors manipulated the cube with one hand, blindfolded, and with their feet, on 3, 4, and 5-inch sized puzzles. Our only question is, who has enough time to sit around and play with Erno's invention with his/her feet?
Read More

| Mainichi Daily News

© Gear Live Inc. – User-posted content, unless source is quoted, is licensed under a Creative Commons Public Domain License. Gear Live graphics, logos, designs, page headers, button icons, videos, articles, blogs, forums, scripts and other service names are the trademarks of Gear Live Inc.