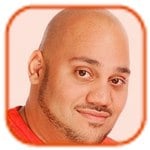 Posted by Andru Edwards Categories: Culture, PlayStation 3, PlayStation Network, Sony, Xbox 360,
Did you think the Xbox 360 would be the only console to integrate Facebook functionality? If so, Sony has another thing coming for you, as they are launching firmware 3.10 for the PlayStation 3 today, and, you guessed it, Facebook integration is included. Check out the video above to check out how it works, but in a nutshell, you'll be able to have the PS3 post different events to your Facebook feed, like purchases, trophies, and in-game happenings. Other changes in PS3 firmware 3.10:
You can choose a color for your PSN ID badge
Photos are now displayed in a grid rather than a single column
The friends list has been modified, based on feedback from the community
The update will be out today.
Read More

| Sony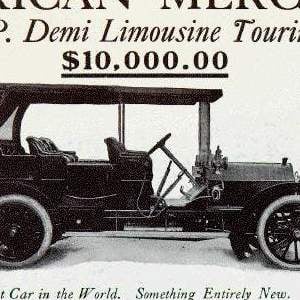 Posted by Drea Avellan Categories: Downloadable Content, Driving, PlayStation 3, PlayStation Network,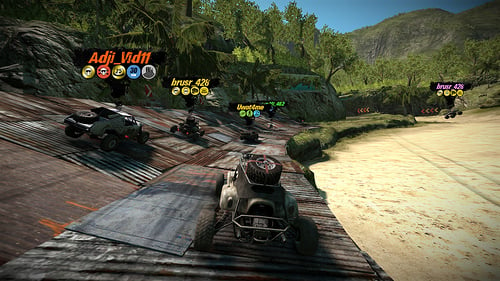 Starting this Thrusday, May 14th, the PlayStation Store will have an exclusive vechicle livery pack available to download every week during the next 8 weeks for the off-road racing game, MotorStorm. These free liveries will features new paint jobs for three vehicles, and the full set will give MotorStorm: Pacific Rift players a cutting-edge new look for every single vehicle class in the game: Mudpluggers, Quad Bikes, Monster Trucks, Rally Cars and more.
Update? Yup, that too. Game Update #2 was just released, and provides a number of useful fixes and updates for MotorStorm Pacific Rift. These include:
Sugar Rush short-cut removed – The short-cut to the left of the "keep right" arrows going into the sugar field was not intentionally included and has been removed
Sugar Rush respawn point fixed – Crashing at a certain point on the track no longer respawns the vehicle in a generous position
Inclusion of Microbadges
Read More

| Playstation.Blog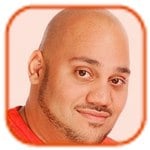 Posted by Andru Edwards Categories: Full Episodes, High Score, Features, Podcasts, Software, Video Games, Videocasts, Videos,
We were able to spend some time with CAPCOM during E3 2008, and they gave us a look at their very fun herding simulator, Flock. Yes, a herding simulator, but they are referring to it as more of a sandbox puzzle game. What they mean by that is that there are many ways to solve any given level, and the user can get creative and choose a method that is most fun for them.
The point of the game is to move farm animals around a quilt-like environment using a UFO of sorts. The quilt is where the world lies, and everything in the game looks to be stitched together, which gives it quite a bit of charm. Depending on how you herd the animals, and change the level, you affect that different ways that you can solve each puzzle. The game is similar to Lemmings, will support co-op online gaming, and will have over 50 levels. If that isn't enough, there will also be a level editor for you to play with, and you can share any custom level you build online as well. The game will be released on Xbox Live Arcade, Playstation Network, and PC.
Check out the full demo in this episode, and watch out for the awesome Rube Goldberg level near the end.

Posted by Steve Van Neil Categories: Action, Adventure, Platformers, PlayStation 3, Release Dates, Sony,
On the latest episode of its Full Moon Show Podcast, Insomniac Games has disclosed an official North American release date of October 23rd for Ratchet and Clank Future: Tools of Destruction. The game is the fifth installment of the popular action/platform series (okay, so Deadlocked was more of a multiplayer shooter), and first for the PS3. A real next-gen mascot platform game (movie licensed ones don't count) has been a long time coming, but luckily we have Insomniac around to temporarily rescue us from the glut of dark and mature steroid-addled first person shooters.
Insomniac has promised that a PSN demo will arrive before the final game, but all we have as far as a timeframe is a painfully vague, "Near future."
Read More

| Insomniac Games


Posted by Chris Pereira Categories: Action, PlayStation 3, PlayStation Network, Sony,
It was just a few days ago that Electronic Gaming Monthly reviewers found themselves in the predicament of not knowing exactly how to score Warhawk, due to the fact that we didn't know how much the game would cost. Sure, there is the $60 retail version which comes with a Bluetooth headset, but Sony has long touted Warhawk as a premiere downloadable game from the PlayStation Store. Well, we now know the price of the digital version of the game will run you $40, which is, to my knowledge, more expensive than any downloadable game on Xbox 360, Wii or PlayStation 3 to date.
With this knowledge now in hand, which version of the game are you planning to pick up?

Posted by Chris Pereira Categories: Action, PlayStation 3, PlayStation Network, Sony,
Warhawk is set for release later this month in two forms; retail and as a downloadable game from the PlayStation Store. The retail package will include a Bluetooth headset and will go for $59.99 – but they've flat-out refused to make any comment pertaining to the pricing of the downloadable version. When contacted by 1UP, Sony continued refusing any attempt to discover what the price might be.
"No news yet on the pricing of Warhawk for download. I would recommend you keep your eye on our blog for an announcement soon," said SCEA Senior Director of Corporate Comm. Dave Karraker. "Response to date from those in the Warhawk beta has been outstanding, so we think it will do very well. We will be pricing it to match what we are delivering in terms of graphics, gameplay, fun-factor and repeat playability, which we think is quite high."
It's an interesting situation, as Electronic Gaming Monthly is in the process of reviewing the game, but they've been unable to get any word on the price of the game – which will, understandably so, affect the review score of the game.
Sony won't tell us the pricing plans are, and as a result, EGM reviewers have been forced to include caveats in their write ups. Lead reviewer (and former OPM editor) Joe Rybicki actually placed a note in his review to EGM Reviews Editor Greg Ford that his score should be dropped a whole point if the price was announced above $30, and the other reviewers have expressed concern over how they should judge the game.

"What I don't understand is why Sony can't give us a price when it seems like internally they have one ready. The game is done, our reviewers have been playing it, and each one has asked about the price, which we certainly take into consideration in our reviews," says Ford. "Because of the lead time for a print publication, we're forced to go to print with a caveat in our review addressing this issue. Not ideal, and it seems unnecessary. It's too bad because otherwise, the company has been great getting us the review code, setting up multiplayer play sessions, and providing assets to go along with the review…just no price, which for some consumers is what matters most."
Read More

| 1UP


Posted by Chris Pereira Categories: Action, Downloadable Content, PlayStation 3, PlayStation Network, Trailers,
The $4.99 expansion for the PlayStation Network's Blast Factor has been released today, alongside several free demos and trailers. It's nothing too exciting, but if you've been contemplating picking up a copy of Ghost Recon Advanced Warfighter 2 or The Darkness, you'll want to give the demos a shot before you drop your hard-earned money.
Blast Factor: Advanced Research expansion ($4.99)
Ghost Recon Advanced Warfighter 2 demo (free)
The Darkness demo (free)
Michael Clayton movie trailer (free)
Get Smart movie trailer (free)
The Game Plan movie trailer (free)

Posted by Chris Pereira Categories: Action, Activision, Adventure, CAPCOM, Corporate News, Driving, E3, Electronic Arts, First Person Shooters, Hardware, Internet, LucasArts, MMORPG, Mods/Hacks, Music, PlayStation 2, PlayStation 3, PSP, Release Dates, Role Playing Games, SEGA, Sony, Special Editions, Sports, Trailers, Ubisoft,
I'm going to come right out and say it: I'm coming away from Sony's presentation more impressed than I was either Nintendo's or Microsoft's. They were very straightforward and showed exactly what we all wanted to see: the games.
In fact, this was one of the more impressive E3 press conferences in recent memory – check inside to find out why.
Click to continue reading E3 2007: Sony's Press Conference Recap And Impressions

Posted by Chris Pereira Categories: PlayStation 3, Trailers,
Each Monday, Wii owners get a few games added to the Virtual Console. Sure, they're not always the greatest games, but occasionally you'll find a gem in there and maybe something that holds some nostalgic value. Each Wednesday, Xbox 360 owners typically get at least one Live Arcade game – which, as of late, have been pretty damn good. But PlayStation 3 owners aren't quite as lucky; this week they don't even get a demo. Instead, all they have to look forward to when connecting to the PSN are four trailers.
Heavenly Sword "Gamer's Day 2007" Trailer (free): Emotionally charged, stunningly beautiful, and delivering unprecedented dramatic character performance, Heavenly Sword showcases the PS3 system's power. Check out the new trailer for this much anticipated title, straight from Sony Computer Entertainment America's recent Gamer's Day media event.
MLB 07 The Show (PS3) Video (free): The best-selling baseball franchise is now available for PS3! This season we're proud to introduce a slew of new features including: Road To The Show, Adaptive Pitching Intelligence, Online League Play, Pitch Command System and unique Umpire Personalities. This week, take a look at a tutorial video of the game's online feature set.
Stranglehold Trailer (free): Continue the story of John Woo's influential action film, Hard Boiled, starring Chow Yun-Fat. Engage your enemies in intense cinematic gun battles and cause extensive environmental damage using a full arsenal of deadly weapons. Hard Boiled will also be included in its entirety on the Blu-ray disc.
Movie Trailers (free): Download new trailers for the upcoming blockbuster film, Transformers, and the upcoming Blu-ray release, Bruce Springsteen with the Sessions Band: Live in Dublin.
© Gear Live Inc. – User-posted content, unless source is quoted, is licensed under a Creative Commons Public Domain License. Gear Live graphics, logos, designs, page headers, button icons, videos, articles, blogs, forums, scripts and other service names are the trademarks of Gear Live Inc.