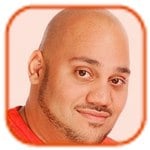 Posted by Andru Edwards Categories: Action, Adventure, Corporate News, Downloadable Content, E3, Features, PlayStation 2, PlayStation 3, Portable/Mobile, PSP, Sony, Sports,
We've got notes galore for you as it pertains to the Sony E3 2008 Media Briefing, and we've also got a full gallery from the event for you as well. As if that weren't enough, we've even got E3 2008 Sony Media Briefing video highlights as well. Anyhow, here's the scoop, live from the Sony event.
Jack Tretton hits the stage after a montage of upcoming games for PS3, PS2, and PSP. He starts joking around and giving a brief history of the Shrine Auditorium. Playstation brand was seeded 15 years ago this week, where Sony decided to create it's own videogame console. He talks about the long-term 10 year strategies employed into the Playstation and Playstation 2. Says there were marquee games for those titles, but they came out years after teh console debut. Same for the Playstation 3. He gives some props to PS3 as well, talking about Blu-ray and the Cell processor.
"We're here to talk about genre-defining kick-ass games" - alright, let's do it. That would be a big change from what Nintendo had to offer us. Games like Metal Gear Solid 4 is the reason why you buy a Playstation 3. Over 75 titles are exclusive to the console. Today Sony has three successful platforms on the market at once. They start with PS3.
Click to continue reading Live from Sony's E3 2008 Media Briefing
Gallery: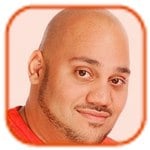 Posted by Andru Edwards Categories: Downloadable Content, Music, PlayStation 3, PlayStation Network, Portable/Mobile, PSP, Puzzle,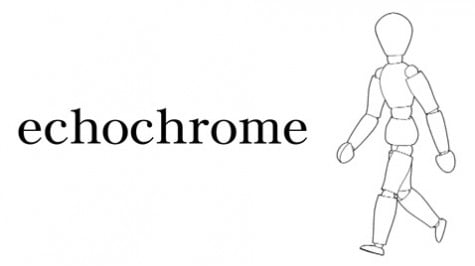 Oh, happy day, echochrome has arrived. In case you've been under a rock, echochrome is a delicious puzzle perspective game, which is simple and deceptive all at the same time. The graphics are simple, the concept is amazing, and we've been waiting for it since last year's E3. It is now here, along with a few other pieces of content - like new Rock Band tracks - on this weeks PlayStation Store update.
Games and Demos
echochrome ($9.99) for PS3
echochrome ($9.99) for PSP
Dark Sector demo (free)
Expansions and Add-ons
Rock Band tracks ($1.99 per track) - "Zero" by Smashing Pumpkins, "Time-Sick Son of a Grizzly Bear" and "Red Tandy" The Mother Hips
Karaoke Revolution Presents: American Idol Encore tracks ($1.49 per track)
Videos
Battlefield: Bad Company "Redford Blog" video
echochrome trailer
Dead Space "Announcement" trailer
Dead Space "Ship Date" trailer
Kung Fu Panda trailer
NBA Ballers: Chosen One TV spot
Turok "Kane Gameplay" trailer
Turok "Bring It" trailer
Themes and Wallpapers
4 echochrome wallpapers
3 Kung Fu Panda wallpapers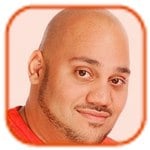 Posted by Andru Edwards Categories: Casual, Downloadable Content, PlayStation 3, PlayStation Network, Puzzle, Release Dates,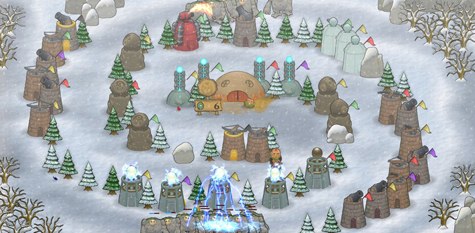 I've recently been playing the hell out of PixelJunk Monsters, a game that we feel is one of the shining stars of the Playstation Store. If you haven't yet tried it, seriously, go download it. The 2D strategy game is something that we almost can't stop playing once we start. This is why we are happy to hear that Q Games has made it known that the first expansion pack for the game, titled PixelJunk Monsters Encore, is set to drop on May 1. We can expect a new island, called "Toki," which will feature an additional 15 levels, as well as a little bit of housecleaning behind the scenes to the overall game mechanics. Even better still, the expansion will include five new songs by Otograph.
Visually, there are a few tweaks here and there that we can expect - weather effects, new tree shapes, and a few other small upgrades. Nothing over the top.
No word yet on pricing details, but this is DLC for a fairly inexpensive game, so it shouldn't cost much.
Read More

|
Destructoid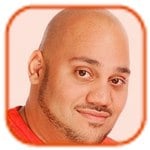 Posted by Andru Edwards Categories: Downloadable Content, PlayStation 3, PlayStation Network, Release Dates, Sony,
Okay, so first and foremost, the atrocious PLAYSTATION Store that the PS3 has been sporting is going to be replaced with PS3 firmware 2.30. That is a good thing, because compared to both the Xbox Live Marketplace and the Wii Shopping Channel, the PLAYSTATION Store just performs horrible in our opinion. So good on Sony for changing that up. You can get a look at the new interface in the video above, which Sony put together. It looks a lot better.
Second thing, which is even better than the store upgrade if you ask us, is that the 2.30 firmware update is going to finally bring DTS-HD Master Audio to the Playstation 3, alongside DTS-HD High Resolution Audio. If you are a Blu-ray fan, then this means the world to you if you have a compatible receiver. Be prepared for perfect lossless audio to be read at an "incredible high variable rate of 24.5 mega-bits per second" in 7.1 surround sound. This is the one thing the PS3 was missing as a Blu-ray player (well, this, and Dolby-HD), and now makes it pretty much future-proof.
You get all this goodness on April 15th.
Read More

|
Playstation Blog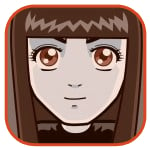 Posted by Sheila Franklin Categories: Corporate News, Downloadable Content, Hardware, PlayStation 3,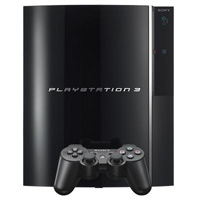 Sony's next PlayStation 3 software update, due out later this month, allows downloading of games, videos, and ring tones. The console is to be updated with Blu-ray Disc Profile 2.0 and BD-Live will be added to the PS3. The update includes "resume play" for both discs and DVD. You can also copy music and images on a PSP and use it as a remote for the PS3.
We certainly are not surprised at this news as we think that Sony has been silently screaming,"Goody, goody, goody!" since the end of the disc war. While this is the first Blu-ray player that can access the Net, Panasonic also plans to release one with BD-Live later in the spring.
Read More

|
Examiner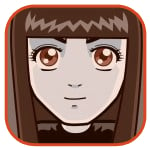 Posted by Sheila Franklin Categories: Corporate News, Video Games,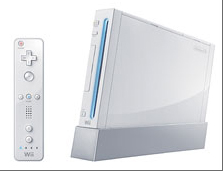 The statistics are in and apparently it was a Nintendo Christmas. Approximately 1.4 million of the Wii console systems found their way down chimneys in December, according to a report by the NPD Group. About 2.5 million DS also were purchased. The accomplishment allowed the entire video gaming industry to over $17.9 billion in sales, 43% higher than last year. Microsoft sold nearly 1.3 million Xbox 360s and Sony managed to sell about 800,000 PS3s. As for games statistics, "Guitar Hero III: Legends of Rock" and "Call of Duty 4" each sold over 2 million copies in December alone.
Read More

| USA Today


Posted by Lolita Beckwith Categories: Accessories, PlayStation 3, Portable/Mobile, PSP, Sony,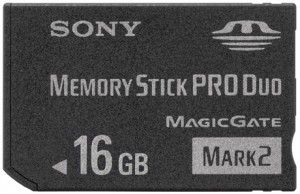 Okay, PSP and PS3'ers, take note…and start saving your pennies now. Why? Because at CES, Sony announced that their 16GB Memory Stick Pro Duo will hit stores in March. That's right, 16GB, four times more the highest capacity Pro Duo currently available. That's way more photos, music, videos, ISOs,
movies and pure fun than ever. The downside? The storage card will cost a whopping $300 USD—more than a PSP itself. Worth it? You make the call.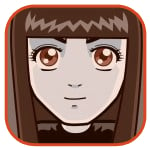 Posted by Sheila Franklin Categories: Hot Deals, Internet, Microsoft, Video Games,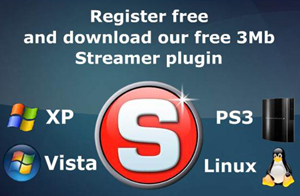 Good news for Linux Users. StreamMyGame has released a free Player that allows playing any PC game via a Playstation without lag. Compatible with Windows XP or Vista with MS DirectX8 to X10, and Linux installations up to Super HDTV 3200 x 2400, the services will be extended by March to include FiOS, Comcast's Wideband, and British Telecom's FTTP.
CEO Richard Faria is certainly jazzed about the idea. "I have a PS3 in my living room and PC in my office and my two kids both have old PCs in their bedrooms," he said. "Now we can play games anywhere around the home."
We wonder if they ever take time out to have a meal together. Sign up now for your free subscription.
Read More

| Akihabara News


Posted by Lolita Beckwith Categories: PlayStation 3, Wii, Xbox 360,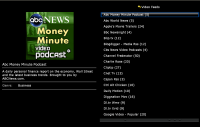 We can't wait to try Tversity, free software that will add even more entertainment options to your already multi-tasking PS3, Wii, or Xbox 360. Tversity allows you to stream just about any multimedia from your PC to your TV via your gaming console. Basically, if it can be played on Windows Media Player, it can be played on TV. The software also allows you to stream internet media—audio, video, RSS feeds, podcasts and images—for television viewing. This can be done by entering websites of your choice, or using Tversity's audio and video guides. And that's only some of this freeware's features! Sounds like exactly what we've been looking for. We'll report back after giving Tversity a test run…
Read More

|
TVersity
via
Chip Chick

Posted by Steve Van Neil Categories: Action, Adventure, Corporate News, PlayStation 3, Ubisoft, Xbox 360,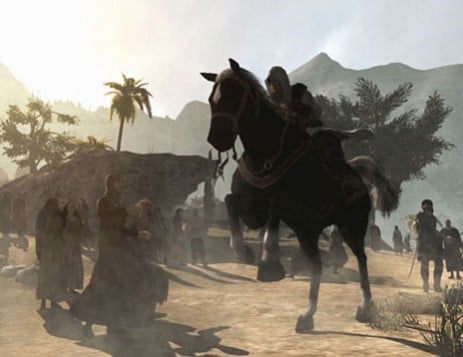 The game that nobody thought would actually come out this year is officially done and on its way to be pressed, boxed, and shipped out to game stores. Yes, that's right. Assassin's Creed, the long-in-development Crusades sandbox epic has gone gold for production.
"We've been working very hard for nearly four years to make Assassin's Creed a reality and now there is a confirmed date when players will get to experience the results of our efforts," shared Jade Raymond, producer of Assassin's Creed. "This is a huge event for the team. Our biggest reward will be everyone having a lot of good solid fun."
Assassin's Creed hits the Xbox 360 and PS3 on November 13th.
Read More

|
Ubisoft
© Gear Live Inc. – User-posted content, unless source is quoted, is licensed under a Creative Commons Public Domain License. Gear Live graphics, logos, designs, page headers, button icons, videos, articles, blogs, forums, scripts and other service names are the trademarks of Gear Live Inc.