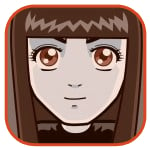 Posted by Sheila Franklin Categories: Corporate News, Video Games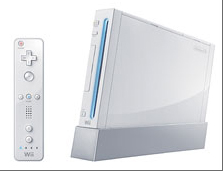 The statistics are in and apparently it was a Nintendo Christmas. Approximately 1.4 million of the Wii console systems found their way down chimneys in December, according to a report by the NPD Group. About 2.5 million DS also were purchased. The accomplishment allowed the entire video gaming industry to over $17.9 billion in sales, 43% higher than last year. Microsoft sold nearly 1.3 million Xbox 360s and Sony managed to sell about 800,000 PS3s. As for games statistics, "Guitar Hero III: Legends of Rock" and "Call of Duty 4" each sold over 2 million copies in December alone.
Read More

| USA Today


Posted by Lolita Beckwith Categories: Accessories, PlayStation 3, Portable/Mobile, PSP, Sony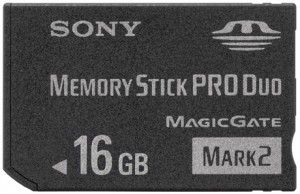 Okay, PSP and PS3'ers, take note…and start saving your pennies now. Why? Because at CES, Sony announced that their 16GB Memory Stick Pro Duo will hit stores in March. That's right, 16GB, four times more the highest capacity Pro Duo currently available. That's way more photos, music, videos, ISOs,
movies and pure fun than ever. The downside? The storage card will cost a whopping $300 USD—more than a PSP itself. Worth it? You make the call.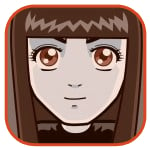 Posted by Sheila Franklin Categories: Hot Deals, Internet, Microsoft, Video Games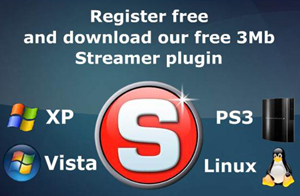 Good news for Linux Users. StreamMyGame has released a free Player that allows playing any PC game via a Playstation without lag. Compatible with Windows XP or Vista with MS DirectX8 to X10, and Linux installations up to Super HDTV 3200 x 2400, the services will be extended by March to include FiOS, Comcast's Wideband, and British Telecom's FTTP.
CEO Richard Faria is certainly jazzed about the idea. "I have a PS3 in my living room and PC in my office and my two kids both have old PCs in their bedrooms," he said. "Now we can play games anywhere around the home."
We wonder if they ever take time out to have a meal together. Sign up now for your free subscription.
Read More

| Akihabara News


Posted by Lolita Beckwith Categories: PlayStation 3, Wii, Xbox 360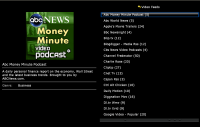 We can't wait to try Tversity, free software that will add even more entertainment options to your already multi-tasking PS3, Wii, or Xbox 360. Tversity allows you to stream just about any multimedia from your PC to your TV via your gaming console. Basically, if it can be played on Windows Media Player, it can be played on TV. The software also allows you to stream internet media—audio, video, RSS feeds, podcasts and images—for television viewing. This can be done by entering websites of your choice, or using Tversity's audio and video guides. And that's only some of this freeware's features! Sounds like exactly what we've been looking for. We'll report back after giving Tversity a test run…
Read More

| TVersity via Chip Chick

Posted by Steve Van Neil Categories: Action, Adventure, Corporate News, PlayStation 3, Ubisoft, Xbox 360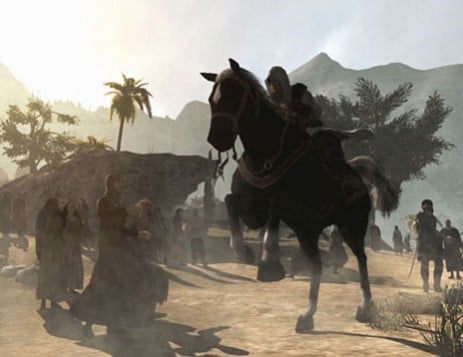 The game that nobody thought would actually come out this year is officially done and on its way to be pressed, boxed, and shipped out to game stores. Yes, that's right. Assassin's Creed, the long-in-development Crusades sandbox epic has gone gold for production.
"We've been working very hard for nearly four years to make Assassin's Creed a reality and now there is a confirmed date when players will get to experience the results of our efforts," shared Jade Raymond, producer of Assassin's Creed. "This is a huge event for the team. Our biggest reward will be everyone having a lot of good solid fun."
Assassin's Creed hits the Xbox 360 and PS3 on November 13th.
Read More

| Ubisoft


Posted by Steve Van Neil Categories: Action, Konami, PlayStation 3
My mission was clear. Behind a barbed wire facade and slew of No Camera signs lurked one of the few worthwhile E for All offerings: a playable Metal Gear Solid 4: Guns of the Patriots demo. The official word was that this short demo was the only taste we Americans would get of the latest Solid Snake outing before its release next year, so Konami's booth was naturally my first stop at the show. The line snaked around the entire booth. I queued up and waited. And waited some more. Finally, we were led into a makeshift theater (appropriately outfitted with sandbags and cargo netting) where a company representative gave us a crash course on the game's controls. Afterwards, the door opened and we were unleashed upon the demo kiosks.

Posted by Steve Van Neil Categories: Action, CAPCOM, PC, PlayStation 3, Xbox 360
Remember Bionic Commando? The classic NES side scroller, which introduced a grappling gun to the system's action-adventure slate, blew us all away with its sheer difficulty when it debuted in 1988. Popular with gamers and critics, Bionic Commando pretty much disappeared, only to resurface as a GameBoy and GameBoy color game. Gamers were left to pray to the Capcom gods for a sequel.
Well, Capcom has answered, announcing that a new Bionic Commando is on the way to the Xbox 360, PS3, and PC. Little is known about the game except that it will be developed internationally; indeed this new iteration is being produced by Capcom America, creatively advised upon by Capcom Japan, and actually developed by a Swedish studio called GRIN. Oh, and fear not…the game's storyline will be as ridiculous as ever.
Read More

| GameSpot


Posted by Steve Van Neil Categories: Action, Adventure, PC, PlayStation 3, Trailers, Ubisoft, Xbox 360
The developers of Assassin's Creed have always boasted of their game's high level of environmental interaction. They claim that every wall, object, or person in their highly anticipated Xbox 360/PS3/PC action-adventure game can be scaled, moved, or shoved. And now here's the video to prove it. Watch Altair (the game's featured assassin) try to escape the city's guards by running, climbing, and jumping all over this Middle Aged playground, and kindly ignore the futuristic glitches and flashes that hint at a more mysterious storyline that Ubisoft will not divulge. Gape at the mind-boggling geometry that for once actually does permit the level of interaction promised by its enthusiastic creators. Raise an eyebrow at the anachronistic Hans Zimmer-esque musical score. Breathe a sigh of relief that this long in development game looks like it could conceivably hit that once nigh-unhittable November release date.
Read More

| IGN


Posted by Paul Hamilton Categories: Action, PlayStation 3, Release Dates, Third Person Shooters, THQ, Xbox 360
THQ announced that sequel to the GTA-style next gen game Saints Row is in the works. Saints Row was an Xbox 360 exclusive that followed the criminal underworld/open world model of Rockstar's key franchise pretty closely but included a character generator and several minor improvements that made it a hit with early 360 adopters.
Saints Row 2 takes place years after the original in the same city (Stillwater), but things have changed with the passage of time. As described in the press release, "Saints Row 2 has a much darker and more sinister story that leads your character down a path of betrayal, revenge and redemption against the city that has left him for dead."
Unlike the original, which was a 360 exclusive, Saints Row 2 will be released on PlayStation 3 and Xbox 360 sometime in 2008.
Read More

| Business Wire via GamerNode

Posted by Steve Van Neil Categories: PlayStation 3, Role Playing Games, Sony, Trailers
This year's TGS is awash in media from loads of promising Japanese RPGs. The spiky-haired adventurers in Infinite Undiscovery (ouch at that title), The Last Remnant, and Lost Odyssey promise to take the genre to new excruciatingly emotional heights. But the most impressive of them all, the one that may even melt the heart of the most cynical hater of all things spiky and stat-laden, is Level 5's White Knight Story. Level 5 is the development studio behind Dragon Quest VIII and Rogue Galaxy, so you just know this game will deliver the goods when it comes exclusively to the PS3 next year.
And now we have this video. It isn't direct feed, runs about 4 minutes long, and Obi-Wan Kenobi blocks the screen for part of it, but trust me…the whole thing is worth the watch. The animation is so fluid and seamless that the game's battles come across as balletic performances, not turgid turn-based fights. And check out the awe-inspiring transformation near the end of the footage. You'll be nodding your head wondering what the fuss is, and then the White Knight will appear and you'll smile and say, "Okay, that was pretty cool." Bank on it.
Read More

| GameSpot

© Gear Live Inc. – User-posted content, unless source is quoted, is licensed under a Creative Commons Public Domain License. Gear Live graphics, logos, designs, page headers, button icons, videos, articles, blogs, forums, scripts and other service names are the trademarks of Gear Live Inc.