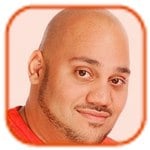 Posted by Andru Edwards Categories: Features, Home Entertainment, Video Games, Videocasts
Metal Gear Solid 4 was, arguably, the biggest release in the PS3's life cycle thus far. To commemorate the release, Konami worked with Sony on a special Limited Edition version of the Playstation 3 console. We were lucky enough to get our hands on one of the very, very rare Metal Gear Solid 4 Gun Metal Limited Edition PS3 units, and we have it here for your unboxing pleasure. As you will see, both the PS3 console and the included DualShock 3 controller are given the gunmetal treatment. We also have a bunch of special items packed in, which we go over as well.
All in all, we think this is a fantastic collectable for fans of the Metal Gear Solid franchise, the Playstation 3, or both. Unfortunately, we aren't seeing them on sale anymore, so you may have to hit your favorite auction site if you want to grab one of these.

Posted by Alex Lifschitz Categories: Driving, PlayStation 3, PSP, Release Dates, Take2, Xbox 360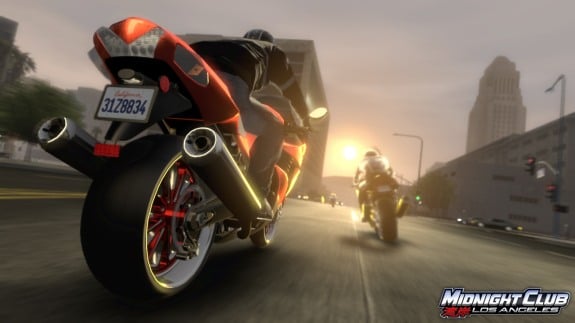 Unfortunately for those of you who were looking to take to the streets of Los Angeles in a bout of reckless glee, Take Two has revealed that Midnight Club: Los Angeles for the PS3, Xbox 360, and PSP will be delayed to allow the game to be released during a more potentially lucrative time window, likely close to the post-Black Friday shopping blitz.The game was originally slated to be released on October 21st. No word has yet been given on the actual release date, but it'll probably end up as one of the few hundred thousand games you're going to want to buy during the Christmas season, if release trends are as predictable as they were in years past.
Read More

| Destructoid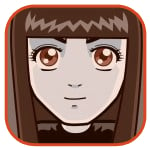 Posted by Sheila Franklin Categories: Cameras, Toys, Video Games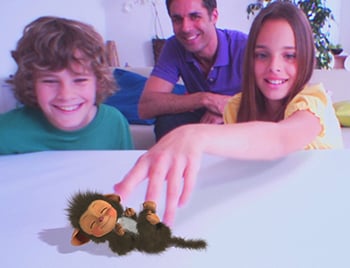 Recently announced at the Leipzig Game Conference in Germany, Sony showed off its newest virtual buddy. The EyePet works with the camera attachment on the Playstation 3. When you see it on screen, you can play with it. Roll a ball and the EyePet will chase it. We guess that this would be okay for little ones, although unaware parents might wonder why their kids are touching their monitors so much. The virtual critter should become available late 2009.
Read More

| Wired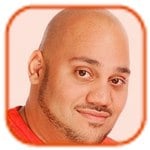 Posted by Andru Edwards Categories: High Score, Short Bytes, Features, Home Entertainment, Podcasts, Software, Video Games, Videocasts, Videos
At E3 2008, we got the opportunity to chat with TNA Knockout Christy Hemme along with "The Fallen Angel" Christopher Daniels about the upcoming TNA iMPACT! video game. Christy and Chris give us their take on what we can expect from Midway's first outing with the TNA brand, and after we are done chatting with them, we jump right into a preview of the Ultimate X match. A TNA exclusive, you won't find this mode in the Smackdown vs. RAW series - if you are curious how the mode works, hit the video to get a nice, long look, as Samoa Joe goes head to head with Chris Sabin.
TNA iMPACT! hits stores shelves on September 9, and will be available on Xbox 360 and Playstation 3.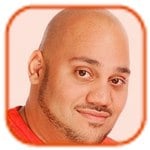 Posted by Andru Edwards Categories: Full Episodes, High Score, Features, Home Entertainment, Podcasts, Video Games, Videocasts, Videos
During E3 2008, we hit up the Sony Media Briefing to get a look at all announcements related to the PS3, PS2, and PSP. We bring you the best of the best in this episode, showing off games like Resistance 2, MAG, LittleBigPlanet, DC Universe Online, and others for the PLAYSTATION 3. Of course, there is also a bunch of portable PSP goodness, and even some PS2 love as well. Hit the video for all the details.
Also, if you want all the notes, we've got the Sony E3 2008 Media Briefing live coverage, and even a full photo gallery of the highlights as well.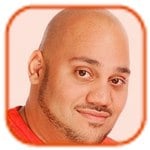 Posted by Andru Edwards Categories: Action, Adventure, Corporate News, Downloadable Content, E3, Features, PlayStation 2, PlayStation 3, Portable/Mobile, PSP, Sony, Sports
We've got notes galore for you as it pertains to the Sony E3 2008 Media Briefing, and we've also got a full gallery from the event for you as well. As if that weren't enough, we've even got E3 2008 Sony Media Briefing video highlights as well. Anyhow, here's the scoop, live from the Sony event.
Jack Tretton hits the stage after a montage of upcoming games for PS3, PS2, and PSP. He starts joking around and giving a brief history of the Shrine Auditorium. Playstation brand was seeded 15 years ago this week, where Sony decided to create it's own videogame console. He talks about the long-term 10 year strategies employed into the Playstation and Playstation 2. Says there were marquee games for those titles, but they came out years after teh console debut. Same for the Playstation 3. He gives some props to PS3 as well, talking about Blu-ray and the Cell processor.
"We're here to talk about genre-defining kick-ass games" - alright, let's do it. That would be a big change from what Nintendo had to offer us. Games like Metal Gear Solid 4 is the reason why you buy a Playstation 3. Over 75 titles are exclusive to the console. Today Sony has three successful platforms on the market at once. They start with PS3.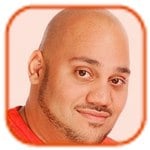 Posted by Andru Edwards Categories: Downloadable Content, Music, PlayStation 3, PlayStation Network, Portable/Mobile, PSP, Puzzle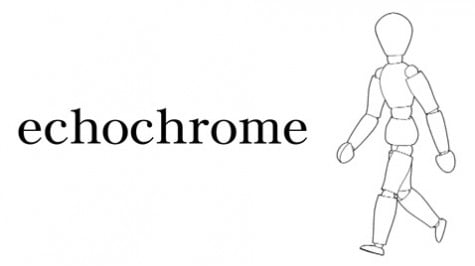 Oh, happy day, echochrome has arrived. In case you've been under a rock, echochrome is a delicious puzzle perspective game, which is simple and deceptive all at the same time. The graphics are simple, the concept is amazing, and we've been waiting for it since last year's E3. It is now here, along with a few other pieces of content - like new Rock Band tracks - on this weeks PlayStation Store update.
Games and Demos
echochrome ($9.99) for PS3
echochrome ($9.99) for PSP
Dark Sector demo (free)
Expansions and Add-ons
Rock Band tracks ($1.99 per track) - "Zero" by Smashing Pumpkins, "Time-Sick Son of a Grizzly Bear" and "Red Tandy" The Mother Hips
Karaoke Revolution Presents: American Idol Encore tracks ($1.49 per track)
Videos
Battlefield: Bad Company "Redford Blog" video
echochrome trailer
Dead Space "Announcement" trailer
Dead Space "Ship Date" trailer
Kung Fu Panda trailer
NBA Ballers: Chosen One TV spot
Turok "Kane Gameplay" trailer
Turok "Bring It" trailer
Themes and Wallpapers
4 echochrome wallpapers
3 Kung Fu Panda wallpapers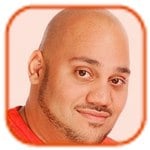 Posted by Andru Edwards Categories: Casual, Downloadable Content, PlayStation 3, PlayStation Network, Puzzle, Release Dates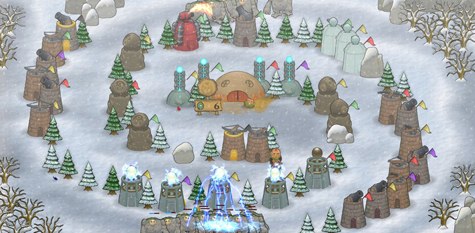 I've recently been playing the hell out of PixelJunk Monsters, a game that we feel is one of the shining stars of the Playstation Store. If you haven't yet tried it, seriously, go download it. The 2D strategy game is something that we almost can't stop playing once we start. This is why we are happy to hear that Q Games has made it known that the first expansion pack for the game, titled PixelJunk Monsters Encore, is set to drop on May 1. We can expect a new island, called "Toki," which will feature an additional 15 levels, as well as a little bit of housecleaning behind the scenes to the overall game mechanics. Even better still, the expansion will include five new songs by Otograph.
Visually, there are a few tweaks here and there that we can expect - weather effects, new tree shapes, and a few other small upgrades. Nothing over the top.
No word yet on pricing details, but this is DLC for a fairly inexpensive game, so it shouldn't cost much.
Read More

| Destructoid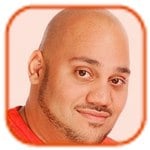 Posted by Andru Edwards Categories: Downloadable Content, PlayStation 3, PlayStation Network, Release Dates, Sony
Okay, so first and foremost, the atrocious PLAYSTATION Store that the PS3 has been sporting is going to be replaced with PS3 firmware 2.30. That is a good thing, because compared to both the Xbox Live Marketplace and the Wii Shopping Channel, the PLAYSTATION Store just performs horrible in our opinion. So good on Sony for changing that up. You can get a look at the new interface in the video above, which Sony put together. It looks a lot better.
Second thing, which is even better than the store upgrade if you ask us, is that the 2.30 firmware update is going to finally bring DTS-HD Master Audio to the Playstation 3, alongside DTS-HD High Resolution Audio. If you are a Blu-ray fan, then this means the world to you if you have a compatible receiver. Be prepared for perfect lossless audio to be read at an "incredible high variable rate of 24.5 mega-bits per second" in 7.1 surround sound. This is the one thing the PS3 was missing as a Blu-ray player (well, this, and Dolby-HD), and now makes it pretty much future-proof.
You get all this goodness on April 15th.
Read More

| Playstation Blog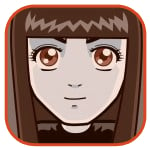 Posted by Sheila Franklin Categories: Corporate News, Downloadable Content, Hardware, PlayStation 3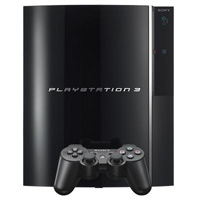 Sony's next PlayStation 3 software update, due out later this month, allows downloading of games, videos, and ring tones. The console is to be updated with Blu-ray Disc Profile 2.0 and BD-Live will be added to the PS3. The update includes "resume play" for both discs and DVD. You can also copy music and images on a PSP and use it as a remote for the PS3.
We certainly are not surprised at this news as we think that Sony has been silently screaming,"Goody, goody, goody!" since the end of the disc war. While this is the first Blu-ray player that can access the Net, Panasonic also plans to release one with BD-Live later in the spring.
Read More

| Examiner

© Gear Live Inc. – User-posted content, unless source is quoted, is licensed under a Creative Commons Public Domain License. Gear Live graphics, logos, designs, page headers, button icons, videos, articles, blogs, forums, scripts and other service names are the trademarks of Gear Live Inc.