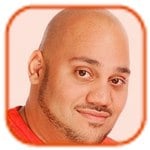 Posted by Andru Edwards Categories: Features, Fighting, Namco, PlayStation 3, PlayStation Network, Reviews, Xbox 360, Xbox Live

Here I am, about seven weeks after the launch of Soul Calibur IV, finally getting to bring you guys our thoughts on the game. Before we jump in, a bit of background on Soul Calibur IV. The game hit Xbox 360 and Playstation 3 on July 29 here in North America, followed by a release in Japan, Europe, and Australia on July 31, and then finally the UK on August 1.This is the fourth installment in the Soulcalibur series, and it features a Story mode, as well as Arcade, Training, Museum, and Tower of Lost Souls modes. That last one is new to the series, and rewards you, as the fighter, for winning special battles. Also new to the series is the inclusion of a few characters from the Star Wars universe - namely, Darth Vader, Yoda, and the Apprentice.
The game comes just about three years after the release of Soulcalibur III back in 2005, and is the first Soulcalibur title to feature online play. Now, on to our review.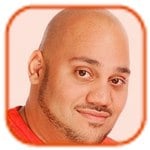 Posted by Andru Edwards Categories: Fighting, PlayStation 3, Xbox 360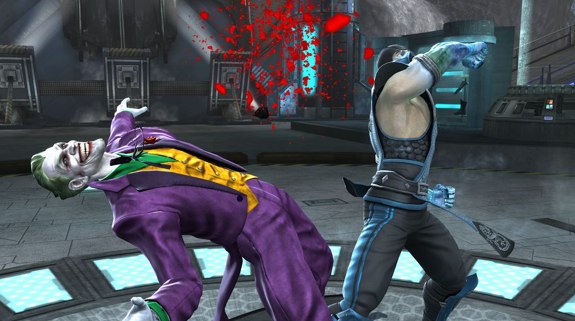 I've been looking forward to Mortal Kombat vs. DC Universe from the moment that I saw the original teaser, where Sub-Zero and Batman were beating the crap out of each other. Back at E3, we were able to get our hands on the title, and were even more impressed when we got to experience Superman, Scorpion, and The Flash. However, now we can happily report that the full roster of the game has been revealed. It's looking good:
Mortal Kombat side: Scorpion, Sub-Zero, Sonya, Jax, Shang Tsung, Shao Kahn, Liu Kang, Raiden, Kitana, Kano, Baraka
DC side: Batman, Superman, Catwoman, Green Lantern, The Joker, Shazam, The Flash, Wonder Woman, Deathstroke, Lex Luthor, Darkseid
So we get 11 characters from each side (and who knows if we will get any hidden surprises?), and in turn, we get some interesting combinations. Raiden vs The Flash? Lex Luthor vs. Kano? Good stuff. You can get your hands on the game when it hits retail stores on November 10 for Xbox 360 and PS3.
Oh, and for those fearing that the DC license might mean a watered-down Mortal Kombat experience, we've got a video of The Joker's fatality for you, after the break.
Read More

| 1Up


Posted by Alex Lifschitz Categories: Activision, Downloadable Content, Music, PlayStation 3, PlayStation Network, Xbox 360, Xbox Live Marketplace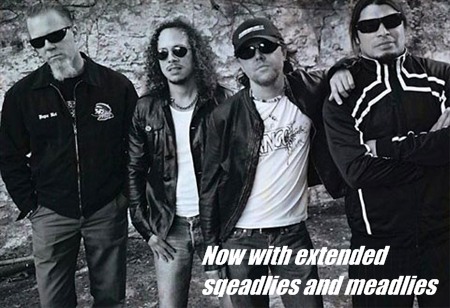 If you're keen on the ways of the music world, you may be interested: Metallica's new album, Death Magnetic, will be released in its entirety on Guitar Hero III this friday. It'll also have full compatibility with the upcoming Guitar Hero: World Tour on all instruments, and will feature two exclusive renditions of the song "Suicide and Redemption" featuring extended solos. It'll cost $17.99 on PSN or 1440 MS Points, though I would hope they might offer it for free to people who blew money on St. Anger. If you haven't heard the new songs yet, they're actually a pretty good throwback to the "...And Justice For All" days, though perhaps not to the stuff they wrote before bassist Cliff Burton succumbed to a bad case of being crushed by a tour bus. Check out the full press release after the break.

Posted by Alex Lifschitz Categories: Downloadable Content, Electronic Arts, Music, PlayStation 3, Xbox 360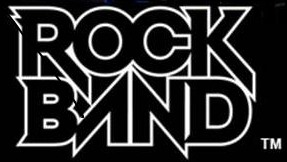 Rejoice, ye fans of backwards compatibility! Harmonix has just released the title update for Rock Band that will allow players to export the first game's song list into Rock Band 2 at their leisure. 55 of the songs are slated to have the ability to transfer over ("Run To The Hills", "Paranoid", and "Enter Sandman" are exempt) - you just pay 5 semolians, follow the instructions, and the songs are then burned to your HDD as any other DLC song would. Plus, you can also delete individual songs, if there are some you didn't particularly care for. Personally, after being forced to play "In Bloom" into eternity during the first game, I'll take that as a very welcome addition.
Rock Band is slated to have over 500 songs available for download and play by the year's end, which is relatively unprecedented. Where they're going from Rock Band 2 is anybody's guess, but there have been some rumblings about a music creation system in the works (though Guitar Hero: World 2 seems to have that base covered already).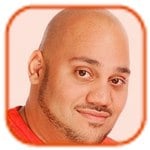 Posted by Andru Edwards Categories: Features, Home Entertainment, Video Games, Videocasts
Metal Gear Solid 4 was, arguably, the biggest release in the PS3's life cycle thus far. To commemorate the release, Konami worked with Sony on a special Limited Edition version of the Playstation 3 console. We were lucky enough to get our hands on one of the very, very rare Metal Gear Solid 4 Gun Metal Limited Edition PS3 units, and we have it here for your unboxing pleasure. As you will see, both the PS3 console and the included DualShock 3 controller are given the gunmetal treatment. We also have a bunch of special items packed in, which we go over as well.
All in all, we think this is a fantastic collectable for fans of the Metal Gear Solid franchise, the Playstation 3, or both. Unfortunately, we aren't seeing them on sale anymore, so you may have to hit your favorite auction site if you want to grab one of these.

Posted by Alex Lifschitz Categories: Driving, PlayStation 3, PSP, Release Dates, Take2, Xbox 360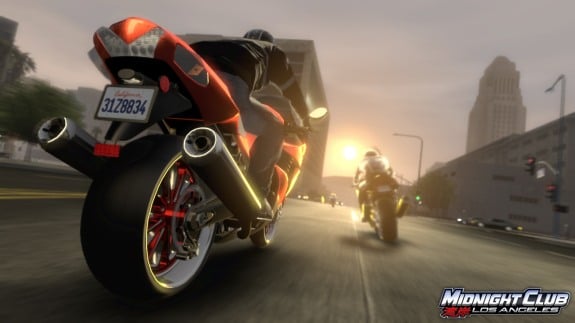 Unfortunately for those of you who were looking to take to the streets of Los Angeles in a bout of reckless glee, Take Two has revealed that Midnight Club: Los Angeles for the PS3, Xbox 360, and PSP will be delayed to allow the game to be released during a more potentially lucrative time window, likely close to the post-Black Friday shopping blitz.The game was originally slated to be released on October 21st. No word has yet been given on the actual release date, but it'll probably end up as one of the few hundred thousand games you're going to want to buy during the Christmas season, if release trends are as predictable as they were in years past.
Read More

| Destructoid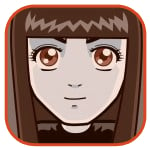 Posted by Sheila Franklin Categories: Cameras, Toys, Video Games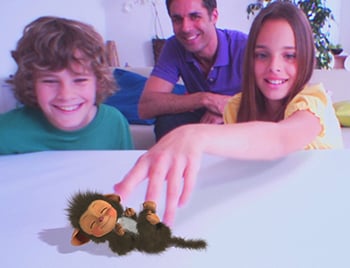 Recently announced at the Leipzig Game Conference in Germany, Sony showed off its newest virtual buddy. The EyePet works with the camera attachment on the Playstation 3. When you see it on screen, you can play with it. Roll a ball and the EyePet will chase it. We guess that this would be okay for little ones, although unaware parents might wonder why their kids are touching their monitors so much. The virtual critter should become available late 2009.
Read More

| Wired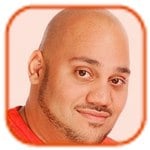 Posted by Andru Edwards Categories: High Score, Short Bytes, Features, Home Entertainment, Podcasts, Software, Video Games, Videocasts, Videos
At E3 2008, we got the opportunity to chat with TNA Knockout Christy Hemme along with "The Fallen Angel" Christopher Daniels about the upcoming TNA iMPACT! video game. Christy and Chris give us their take on what we can expect from Midway's first outing with the TNA brand, and after we are done chatting with them, we jump right into a preview of the Ultimate X match. A TNA exclusive, you won't find this mode in the Smackdown vs. RAW series - if you are curious how the mode works, hit the video to get a nice, long look, as Samoa Joe goes head to head with Chris Sabin.
TNA iMPACT! hits stores shelves on September 9, and will be available on Xbox 360 and Playstation 3.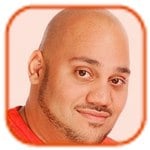 Posted by Andru Edwards Categories: Full Episodes, High Score, Features, Home Entertainment, Podcasts, Video Games, Videocasts, Videos
During E3 2008, we hit up the Sony Media Briefing to get a look at all announcements related to the PS3, PS2, and PSP. We bring you the best of the best in this episode, showing off games like Resistance 2, MAG, LittleBigPlanet, DC Universe Online, and others for the PLAYSTATION 3. Of course, there is also a bunch of portable PSP goodness, and even some PS2 love as well. Hit the video for all the details.
Also, if you want all the notes, we've got the Sony E3 2008 Media Briefing live coverage, and even a full photo gallery of the highlights as well.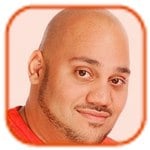 Posted by Andru Edwards Categories: Action, Adventure, Corporate News, Downloadable Content, E3, Features, PlayStation 2, PlayStation 3, Portable/Mobile, PSP, Sony, Sports
We've got notes galore for you as it pertains to the Sony E3 2008 Media Briefing, and we've also got a full gallery from the event for you as well. As if that weren't enough, we've even got E3 2008 Sony Media Briefing video highlights as well. Anyhow, here's the scoop, live from the Sony event.
Jack Tretton hits the stage after a montage of upcoming games for PS3, PS2, and PSP. He starts joking around and giving a brief history of the Shrine Auditorium. Playstation brand was seeded 15 years ago this week, where Sony decided to create it's own videogame console. He talks about the long-term 10 year strategies employed into the Playstation and Playstation 2. Says there were marquee games for those titles, but they came out years after teh console debut. Same for the Playstation 3. He gives some props to PS3 as well, talking about Blu-ray and the Cell processor.
"We're here to talk about genre-defining kick-ass games" - alright, let's do it. That would be a big change from what Nintendo had to offer us. Games like Metal Gear Solid 4 is the reason why you buy a Playstation 3. Over 75 titles are exclusive to the console. Today Sony has three successful platforms on the market at once. They start with PS3.
© Gear Live Inc. – User-posted content, unless source is quoted, is licensed under a Creative Commons Public Domain License. Gear Live graphics, logos, designs, page headers, button icons, videos, articles, blogs, forums, scripts and other service names are the trademarks of Gear Live Inc.