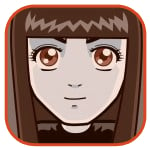 Posted by Sheila Franklin Categories: Cell Phones, Design, Misc. Tech, Video Games,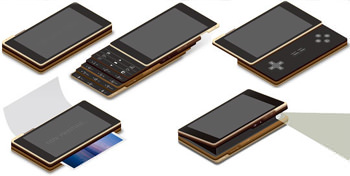 As cell phones now can do multi-functions such as play music, shop, have GPS and do our email, perhaps it won't be that far off before the Ply Concept Phone from Hideo Kanbara is more than a prototype. Made of multi-layered plywood (hence, the name,) it features a photo printer, mini-digital projector, and game controller. The phone was recently on display in Harajuku, Japan at the KDDI Designing Studio. The rest of us will just have to wait a while longer to see it.
Read More

| C-Scout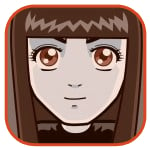 Posted by Sheila Franklin Categories: Wearables, Design, Transportation,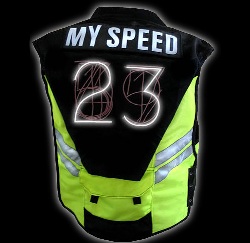 The Speed-Vest is considered by its designers mykle Systems Lab as a cycling "safety device and advocacy tool." It displays the user's current speed in bright lights for about 6 hours with a AA battery. The clothing recently won a local contest in Minneapolis. We see a couple of things wrong here, no offense. First off, how distracting would that be to drivers behind? And second, it wouldn't do much good if the cyclist didn't know how fast he/she was going. We think this traveling sign needs a bit more work before hitting major markets.
Read More

| mykle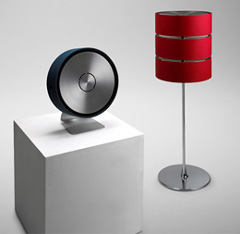 We have a friend who got an air purifier that he could never figure out how to work, but then our friend is obviously not the brightest bulb in the chandelier. The result is that there is more dust on the thing than in it. Would that he had Joseph Kim's Daan (Korean for column.) The prototype consists of simple disks that combine to handle any size room. Single ones can be used when you travel. The Daan is constructed of brushed aluminum and fabric.
Read More

| Yanko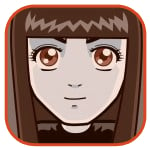 Posted by Sheila Franklin Categories: Design, Transportation,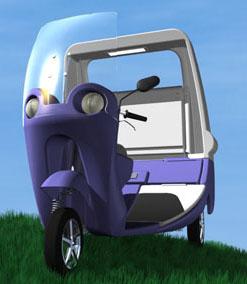 If you are fortunate enough to be able to take a vacation, Grillo may be a fine way to travel if you are the camping type. The concept vehicle has luggage racks, a cool space under the seat for keeping food fresh, and an electric system for connecting your MP3 player. The trike offers more stability than two wheels and the best part is the the back of the vehicle can be folded down and used as a table or tent support. We figure this would be quite useful for someone who spends longer than they would like to be among the first to get an iPhone.
Read More

| Tuvie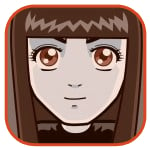 Posted by Sheila Franklin Categories: Design, Transportation,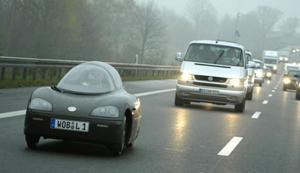 Take a look at Volkswagen's revamped carbon-fiber microcar that gets over 200 mpg. The VW features two-cylinders, weighs a mere 660 lbs., and seats two. A basic model will include ABS/ESP, a driver's airbag, a sequential motorbike-style transmission, as well as LED head and tail lights. Don't look for extras though, as power steering and brakes won't be available and air conditioning is optional. Set to debut in 2010, the price should be somewhere between $30,000.00 and $40,000.00.
Read More

| Car Magazine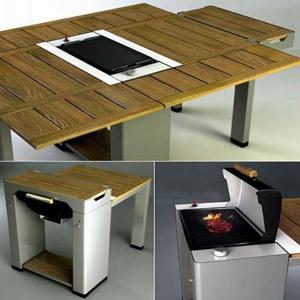 Now you can play Japanese Chef with the Grill n Table. Six students in Quebec teamed up to design this prototype that combines an aluminum grill with wooden patio furniture. The group, known as the Dial_6 Faction, were told to create something to "encourage" the use of aluminum. The table will seat up to eight diners who can watch the master/mistress of the house prepare dinner and chat at the same time. Just watch out for cooks who like to toss their burgers.
Read More

| Elite Choice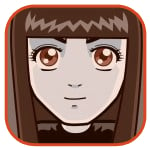 Posted by Sheila Franklin Categories: Design, HDTV, Home Entertainment, Misc. Tech,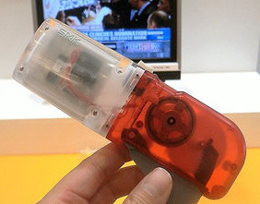 SMK has come up with a prototype TV remote shaped like a water pistol. Power, volume, and channels are all controlled by the trigger. Click once for channel changing, two for on/off, and a click with a button push to change channels. Inside, there is an electromagnetic induction coil with a current of ~20 to 30mA when it gets going, high speed rotation gears, a power circuit, and an infrared light emitting unit. We hope SMK continues their energy-efficient research.
Read More

| Far East Gizmos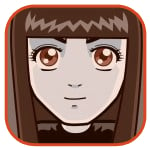 Posted by Sheila Franklin Categories: Design, Misc. Tech,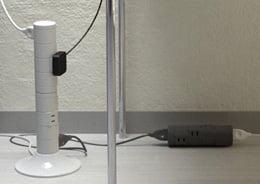 Who says that power strips need to be flat, horizontal, or bulky? If your computer is backed into a corner and you never seem to have enough outlets, consider designer Takumi Yoshida's answer, the Revolve. The electrical hub rotates 360º making it a lot simpler in cramped quarters. Still at the prototype stage, Takumi admits on his Coroflot page that he has seen devices similar to his, but we say there is plenty of room for the competition. Contact him if you are interested in his Revolve.
Read More

| Yanko Design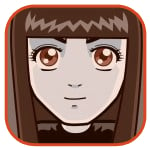 Posted by Sheila Franklin Categories: Cell Phones, Internet, Transportation, Wireless / WiFi,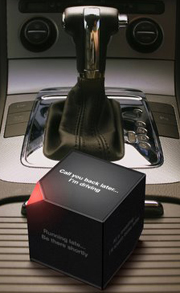 This concept could be the answer to our complaining about cell phone users in cars. Tame syncs your phone, IM, text messaging, Facebook application, etc. to auto-respond when you cannot. You store a message on each face and rotate it for the appropriate response with no button pushing needed. There is also a color coding system (green, yellow, and red) for contact information. With online software, you can customize the messages anywhere there is Internet access with Bluetooth updates. We like the prototype but once again figure the best way to curb cell phone usage while driving is to simply turn it off.
Read More

| the Greener Grass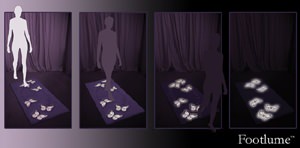 Wouldn't it be nice to get up at night for a bathroom jaunt and not worry about tripping over something in the dark? Engineering students Leona Dean and Zoe Robson from London South Bank University have created the Footlume, an electroluminescent rug. Using rechargeable batteries, its light is controlled by a person's weight. Dean says that it can also "provide ambient mood lighting or flash in time to music as a talking point at a party."
The prototype will be on display at the Daily Mail Ideal Home Show in London this month. The thought occurs to us that if it responds to humans, it will do the same with nocturnal pets and the idea may backfire if they decide to play "chase the light" as our cat does.
Read More

| Live Science

© Gear Live Inc. – User-posted content, unless source is quoted, is licensed under a Creative Commons Public Domain License. Gear Live graphics, logos, designs, page headers, button icons, videos, articles, blogs, forums, scripts and other service names are the trademarks of Gear Live Inc.