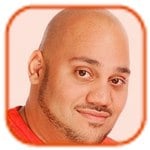 Posted by Andru Edwards Categories: Hot Deals, Video Games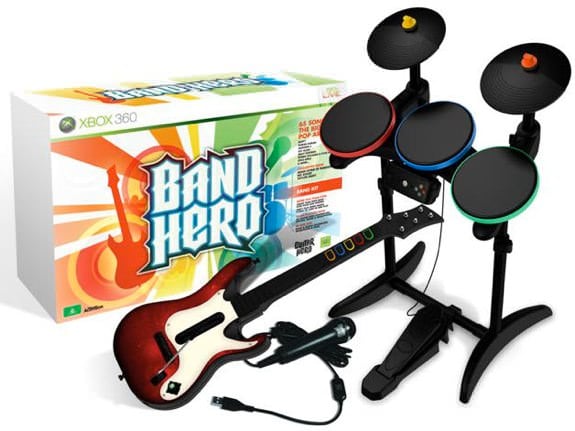 Look, we know that you likely aren't the biggest Taylor Swift fan in the world, but if you're a gamer, you'll wanna pay attention to today's Deal of the Day. What you are getting is the complete Band Hero console bundle for the Playstation 3 or Xbox 360 for $60—that's $100 off. To make that clear, the bundle includes the Band Hero game, wireless guitar, wired microphone, and a set of drums at a 63% off discount. Even if you don't think the Band Hero title is your thing, getting all those instruments included is a steal, as you can use them with other games like Guitar Hero and Rock Band. Here are the links:
Oh, and shipping is even included in the price. Holla!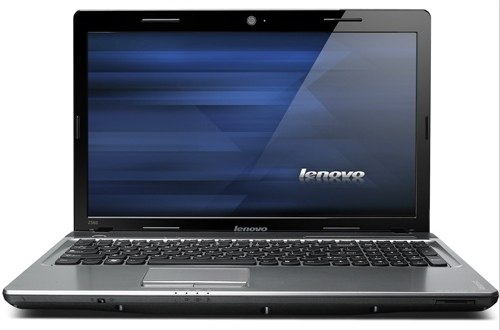 Today's Deal of the Day gets you the Lenovo IdeaPad Z560 laptop computer at $150 off the standard price, saving you 18%. The Z560 is thinner and lighter than the average 15-inch notebook, and offers a 2.4GHz processor, LED-backlit display, 4GB RAM, webcam built-in, 500GB hard drive, 802.11n Wi-Fi, Bluetooth, all powered by Windows 7. After the discount, you're paying $699, and shipping is free.
Save $150 on the Lenovo IdeaPad Z560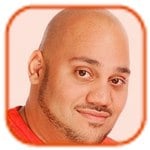 Posted by Andru Edwards Categories: Home Entertainment, Hot Deals, Video Games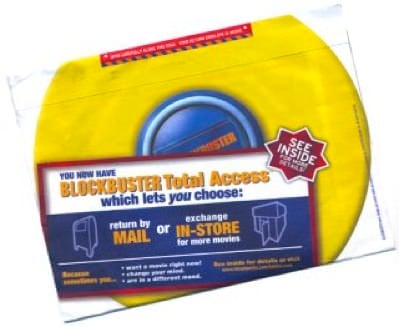 We like today's Deal of the Day because it doesn't really get much better than free. Today you can get a 4-week free trial to Blockbuster Total Access, the company's Netflix competitor. What's cool about this offer is that Blockbuster typically only allows for a 2-week trial, so this one is twice as long. Even better? They are including Blu-ray and video game rentals in the trial as well. So basically you get a free month of DVD, Blu-ray, and video game (Wii, Xbox 360, PS3) rentals by mail, and you get to keep 3 discs out at a time.
Get your free 4-week Blockbuster Total Access trial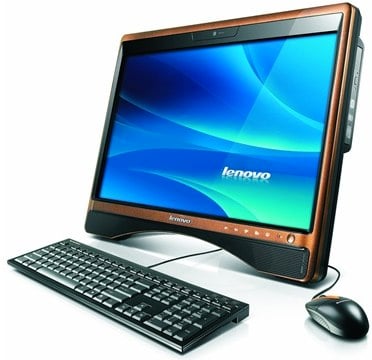 Today we've got a deal that brings you an extra 15% off of four already discounted Lenovo all-in-one desktop computers, saving you up to 41% in total, depending on the model. All of these desktops have Wi-Fi built-in, webcams, and ship with Windows 7 installed. These are the newest models available from Lenovo, so a deal like this is super-rare. Here's what we've got:
The Lenovo C315 has got a 1.6GHz dual-core processor with touchscreen and TV tuner. With the coupon, you are getting 41% off the list price, saving you $404.85!
The Lenovo IdeaCentre B305 has a 21.5-inch touchscreen display that also incorporate multitouch gestures, and it's powered by an AMD processor. You are getting 26% off, saving you $204.85.
The Lenovo IdeaCentre A310 is the thinnest all-in-one in the line. It has a 21.5-inch 1080p display, TV tuner, Bluetooth keyboard, Bluetooth mouse, and remote control. With the coupon you save 23%, a savings of $242.35.
The Lenovo IdeaCentre A700 has a 23-inch 1080p display, Intel 2.66GHz Core i3 processor, and with the coupon you are getting 23% off the list price, saving you $249.85.
Here are the links: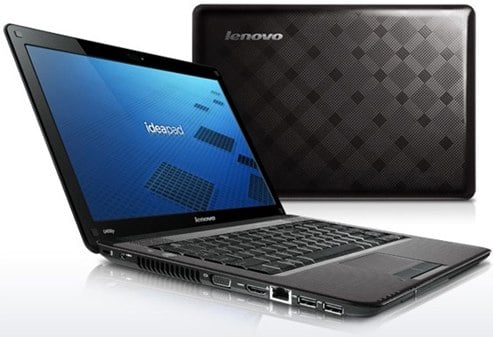 Today's Deal of the Day brings a fantastic deal on the Lenovo IdeaPad U460 notebook. With the coupon code, you get 28% off the $899 original price, walking away with the U640 for $649 with shipping included. This is a 0.75-inch thin unit that weighs in a 3.6 pounds. It packs a 14-inch LED-backlit display, an Intel Core i3-350M 2.26GHz processor, 4GB RAM, and a 500GB hard drive. You also get a built-in light sensor, fingerprint reader, NVIDIA GeForce 305M graphics, 8-cell battery. Hit the link for all the details!
Get 28% off Lenovo IdeaPad U460 ultra-thin laptop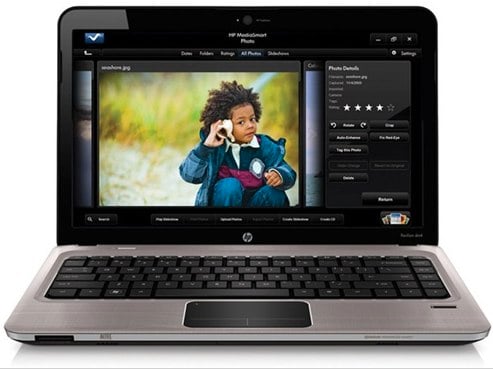 If you're looking to get a deal on a powerful and portable notebook computer, then this Deal of the Day on the HP Pavilion dm4 might be for you. Let's run down the specs on this one for a minute, because it's loaded. You get a 14-inch LED-backlit display, Intel Core i7-620M 2.66GHz processor, 512MB ATI Radeon HD 5450 switchable graphics chip, 6GB RAM, 500GB 7800RPM hard drive, 6-cell battery, 802.11n Wi-Fi, webcam, fingerprint reader, all in a computer powered by Windows 7 Home Premium. The deal for a fully loaded HP dm4 uses a $150 coupon and a second $250 stackable coupon, giving you a total of $400 off (or 32% off if you wanna look at it that way.) Hit the link for all the details.
Save $400 on HP Pavilion dm4 laptop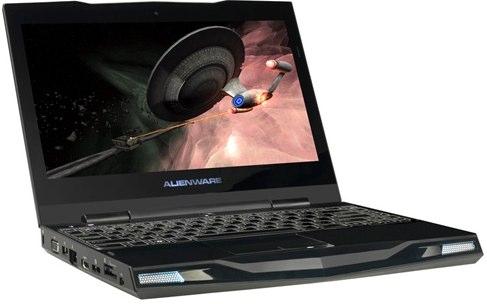 Today's deal brings you the Dell Alienware m11x gaming laptop on sale for $194 off the list price, resulting in a 15% discount alongside free shipping. So, what's so good about the m11x? Well, let's break down the specs on this bad boy. You get an 11.6-inch 720p high definition LED-backlit display, an Intel Core i7 processor, 4GB RAM, a 320GB hard drive, Bluetooth 2.1, and a 1GB NVIDIA GeForce GT335M graphics card to power your gaming habit. 80211.n Wi-Fi and built-in webcam round out this one, and you get your choice between soft touch stealth black or lunar shadow colors at no additional charge. A nice, light gaming laptop that doesn't skimp on performance.
Save 15% on Dell Alienware m11x gaming laptop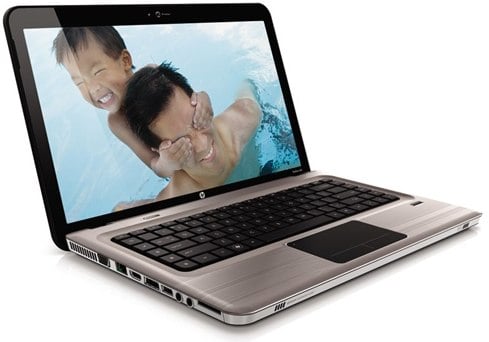 Today's deal features the HP Pavilion dv6 notebook which recently received a redesign. You're able to get it for $400 off of the retail price, saving you 30% off the total cost. What does that get you? Well, here's the rundown. This model of the dv6 runs an Intel Core i7 processor, 1GB ATI Radeon HD5650 graphics card, packs in 6GB of RAM, a 500GB hard drive, and even a Blu-ray drive as well. The display is 15.6-inches and is LED-backlit, and you also get a backlit keyboard as well. Not too shabby for $949, especially when they're throwing in free shipping to boot.
Save $400 on HP Pavilion dv6 Select Edition notebook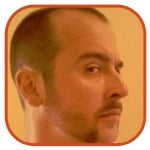 Posted by Finnian Durkan Categories: Internet
Last week Rush Limbaugh admitted that he had never clipped a coupon in his entire life. This week CouponSurfer has challenged him to use their coupon site to clip his first-ever coupon. Based upon market studies and tons of compiled data, I have come to the conclusion that Rush is going to be disappointed in couponsurfer.com's performance in this arena; nowhere in the entire internets did I find coupons for 'blood of 1,000 virgins' or 'Oxycotin.'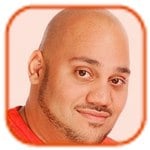 Posted by Andru Edwards Categories: Hot Deals, Internet
We found one of our forum members in need of some Newegg promo code love, and decided to see what we could do. Turns out, we were able to fill the thread with a bunch of Newegg deals that we found. You know, things like free shipping, rebates, clearance items, and all that good stuff. If you are into buying electronics, Newegg is the place to do it. These are the kinds of quality posts you'll find over on the Gear Live Forums.
Read More

| Newegg Coupon Codes

© Gear Live Inc. – User-posted content, unless source is quoted, is licensed under a Creative Commons Public Domain License. Gear Live graphics, logos, designs, page headers, button icons, videos, articles, blogs, forums, scripts and other service names are the trademarks of Gear Live Inc.