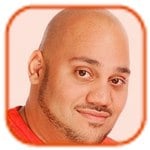 Posted by Andru Edwards Categories: Apple, Internet, Software

Opera, the least popular of the full Web browsers, became the first non-native browser to be included in Apple's Mac App Store on Thursday. But as per Apple's tradition with rating browsers, it has been slapped with a 17+ rating.
To download Opera from the Mac App Store, users will be prompted to verify that he or she is at least 17 years old.
"I'm very concerned," Jan Standal, vice president of Desktop Products for Opera Software, joked in a statement. "Seventeen is very young, and I am not sure if, at that age, people are ready to use such an application. It's very fast, you know, and it has a lot of features. I think the download requirement should be at least 18."
When it comes to rating browsers, Apple treats the entire Internet as its content and thus always gives the highest rating to browsers, as apps in the App Store demonstrate.
Click to continue reading Mac App Store pins silly 17+ rating on Opera browser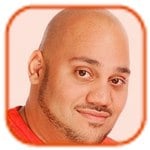 Posted by Andru Edwards Categories: Features, Peripherals, Family, Techies, Under $500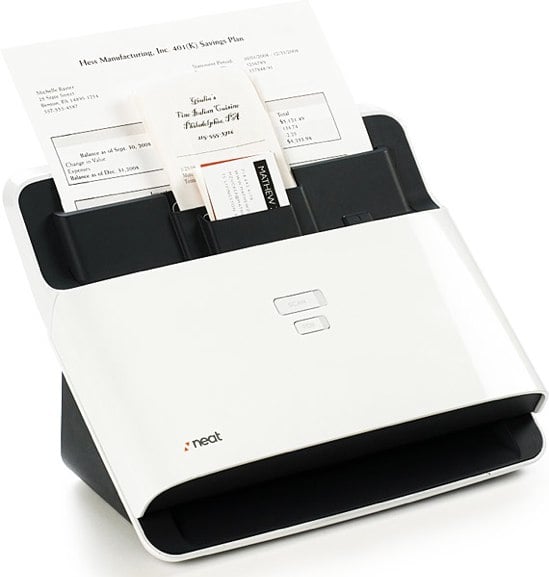 When we wrote up our NeatDesk review a couple months ago, we didn't expect to be an impressed as we were - we had to include it in our 2010 Holiday Gift Guide. Seriously, if you know someone who wants to go all digital and paperless, or someone that just wants to be better organized with their documents, receipts, and business cards, you should consider the NeatDesk. Available both for Mac and PC, the NeatDesk scanner combines with the NeatWorks software (included) to give you one of the most powerful document scanning and organization tools we've ever seen. They normally retail for $500, but Amazon's get the PC version for $358 and the Mac version for $383.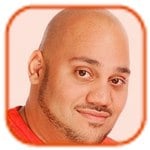 Posted by Andru Edwards Categories: Apple, Microsoft, Software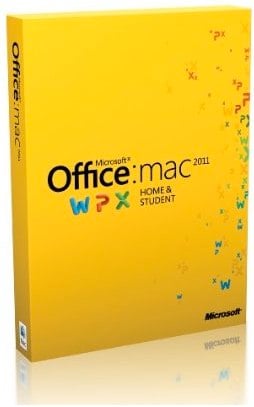 It's been a long time coming, but Microsoft has finally announced that Office for Mac 2011 will be released on October 26th. It'll be available in a Home & Student edition, as well as Home & Business. The one big difference between the two is that Home & Business is $80 more, but includes Outlook for Mac. You can pre-order Office for Mac 2011 now from Amazon: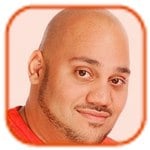 Posted by Andru Edwards Categories: Apple, Features, PC / Laptop, Peripherals, Product Reviews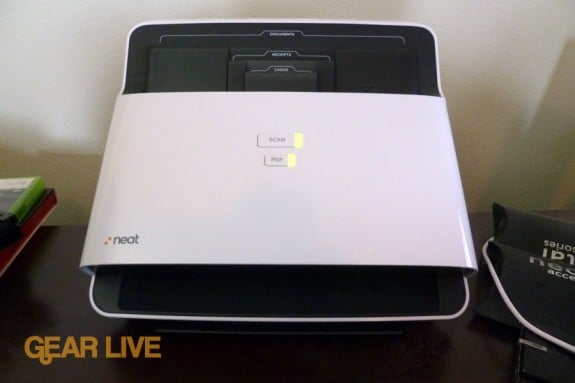 If you're anything like me, you've got tons of paper sitting around that would be better served being scanned into your computer and kept in some sort of document management system, rather than in piles around the house or on your desk. A couple of weeks ago, we got the NeatDesk for Mac Desktop Scanner system in for review. The NeatDesk (available on Amazon) is really more than just a scanner, since it also includes the NeatWorks document management software, which in and of itself claims to do a lot, and works with a bunco of other scanners as well (you can buy NeatWorks software on its own.) When the scanner arrived, we were excited to give it a try…but that feeling soon turned to impending doom. If this thing was anything like the NeatReceipts scanner we've been using for the past couple of years, it meant that we'd be in for a day full of long, slow scans. You know what? We couldn't have been more wrong.
Click to continue reading NeatDesk for Mac review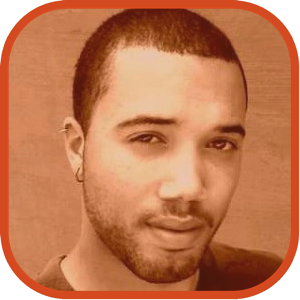 Posted by John Kilhefner Categories: Productivity, Social Media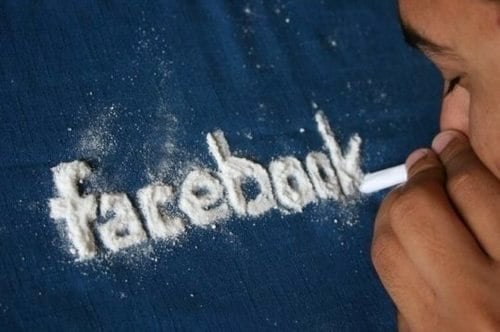 To the artist, distractions are all too familiar. Often times rearing their ugly head under clever guises to fool you. The Victorian poem by Alfred Lord Tennyson, Lady of Shallot, symbolized the quandary that writers and others of a creative nature face - to watch the world or to live within it. It used to be that the most prevalent form of distraction to the creator came in the form of booze, drugs, and other destructive vices. However, in the digital age distractions invade our personal space with the dexterity of pop up ads. Charming and inviting as they may be, submitting to these distractions sends productivity packing back to the assembly lines.
As I sit here writing this in between drags of a cigarette, I can't help but think about all the distractions that come to light when working day in and day out on a computer. The main culprit (besides philosophy and smoking) is none other than Facebook (dun dun dunnn!). I'm sure there are more than a few of you out there that have fell prey to the time consuming nature of the social networking phenomena. To remedy my ailment I even went so far as to deactivate my Facebook. But it was short lived.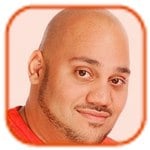 Posted by Andru Edwards Categories: Productivity, App Updates, Apple, $9.99

Apple has just updated their iPad iWork suite to version 1.1. All three apps (Pages, Numbers, and Keynote) see feature additions and bug fixes. Here's the rundown:
Pages 1.1
Support for French, German, Japanese, Dutch, Italian, Russian, Simplified Chinese, and Spanish
Toolbar and ruler are now available in wide-screen landscape view
Documents automatically fit to page width in landscape view
Enhanced Back/Front slider in the Arrange panel
Improves reliability when exporting Microsoft Word documents
Addresses issues with exporting documents previously imported from Microsoft Word
Fixes an issue with text wrapping in Microsoft Word after exporting a document with a frame around an image
Addresses a chart font size issue when exporting documents previously imported from Microsoft Word
Resolves an issue with scrolling after inserting and playing a movie
Numbers 1.1
Support for French, German, Japanese, Dutch, Italian, Russian, - Simplified Chinese, and Spanish
Enhanced Back/Front slider in the Arrange panel
Improves reliability when importing Numbers '09 spreadsheets
Addresses a chart font size issue when exporting spreadsheets previously imported from Microsoft Excel
Fixes an issue when formatting a table pasted from Keynote or Pages
Addresses an issue where formulas did not properly update when dragging and dropping cells
Fixes an issue with applying a new style to a table in a template after an Undo
Keynote 1.1
Support for French, German, Japanese, Dutch, Italian, Russian, Simplified Chinese, and Spanish
Enhanced Back/Front slider in the Arrange panel
Added the option to show additional alignment guides at smaller intervals
Improves reliability when importing Keynote '09 presentations
Improves reliability when importing Microsoft PowerPoint presentations
Addresses a chart font size issue when exporting presentations previously imported from Microsoft PowerPoint
Fixes an issue preventing access to some table cell color fills in landscape mode with an external keyboard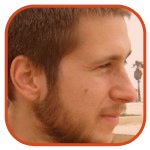 Posted by Brandon Gribin Categories: Productivity, New Apps, $0.99, $1.99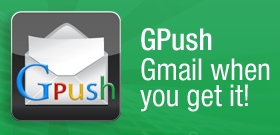 While you can't have true Push Gmail on the iPhone [Editors Note: You can, if you set up Gmail as an Exchange account, but you don't get Push Notifications this way], an app arriving very soon on the App Store will come close to replicating the true experience.
Currently, the iPhone's Mail App pings Gmail periodically, or when you hit refresh, to see if you have any new messages. Push e-mail would be virtually instantaneous - as push notification on the phone is.
GPush is an app that will shoot off push notifications whenever you get new e-mail. You'll then be able to go into your phone's Mail App and see your new e-mail as the Inbox refreshes.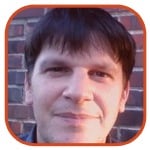 Posted by Mark Rollins Categories: Accessories, Household, Misc. Tech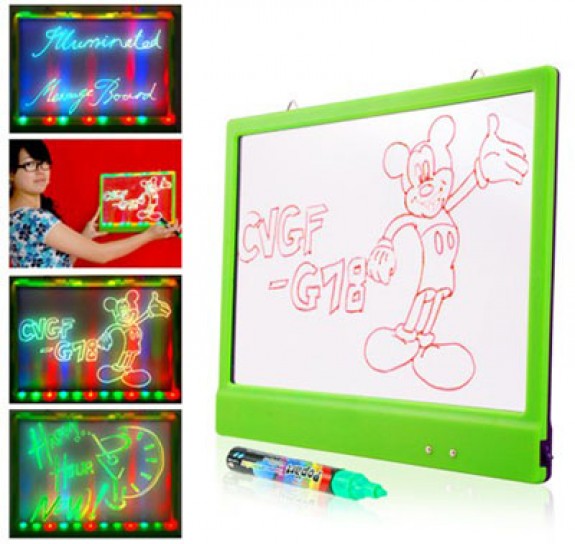 When I first saw the Illuminated Message Board, I wondered who could need such a showy product. Then I thought of all the businessmen who could use some extra attention-getter for their small shops, and I began to see a market for it.
You will notice that I didn't say who would want the LED Illuminated Message Board. The idea of owning a board that I could write glowing messages and pictures is a never-granted wish plucked from my own childhood. Sadly, the luminescent pics are not forever, but they do last 50,000 hours. All in all, it sounds like a good deal, as you should be able to get it at Chinavision for about $20.
Read More

| Chinavision via Tech Fresh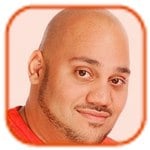 Posted by Andru Edwards Categories: Productivity, App Updates, Above $10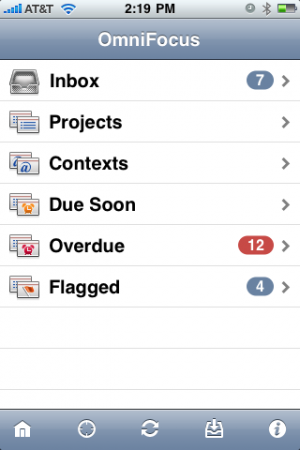 OmniFocus for iPhone has just been updated to version 1.5.1. While that number ma give it the appearance of being a minor update, there are actually plenty of additions, changes, and fixes. Here's a look at the more important ones:
Nearby remembers whether you last used Map or List view.
Added settings for whether the app badge counts overdue actions, due soon actions, both, or neither.
You can assign locations to contexts by editing the nearby list.
Fixed a bug where the map sometimes wouldn't recenter after launching directly into Map view.
Fixed some bugs in the Sync Settings interface.
Removed "mailto" from the Send Feedback email address.
Cleaned up some animation transitions with the item title on the details screen.
Image attachments now display on a black background.
When selecting a start or due date, you can now tap multiple times on the Day, Week, and Month buttons to increment the date further.
Updated the interface for repeating actions. Repeating actions now distinguish between repeating on a fixed schedule ("repeat every"), starting again some period after completion ("start after"), and becoming due again some period after completion ("due after"). Please note that OmniFocus 1.6 for Mac only supports "repeat every" and "due after"; the "start after" option is coming to the Mac in v1.7.
Fixed sorting in the All Actions lists.
Fixed a bug with restoring the top-level All Actions view state during launch.
Inline browsing now works with "Http" URLs, not just "http".
Fixed a bug with unselectable attachment rows.
Contexts once again show a section header between subcontexts and actions.
Fixed a bug where toolbar buttons could disappear after syncing on the Settings screen.
Disabled attachment editing while recording or playing back an audio attachment.
Fixed a potential crash in the Repeat screen.
Improved the margins of the title field on the Title & Note screen.
Fixed a bug where entering a note for a new inbox item could lose your item title.
When filing an action or project, the Move screen once again indents items to indicate hierarchy.
Copying an action now places its task XML, its title (as text), and its omnifocus: link on the pasteboard. You can now paste a link from one task into the notes of another task, then click on the link to switch over to the linked item.
Added support for pasting more types of images into attachments.
Fixed a number of layout issues in the experimental landscape mode. (We're not quite ready to enable this by default yet, but definitely getting closer!)
Fixed some crashes and other bugs with the experimental undo support. (Undo is also still a work in progress, so it's also disabled by default.)
Of course, you'll find OmniFocus for iPhone in the App Store, and the 1.5.1 update is available now.
Read More

| OmniFocus for iPhone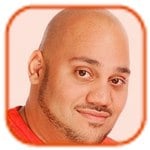 Posted by Andru Edwards Categories: Productivity, App Updates, Above $10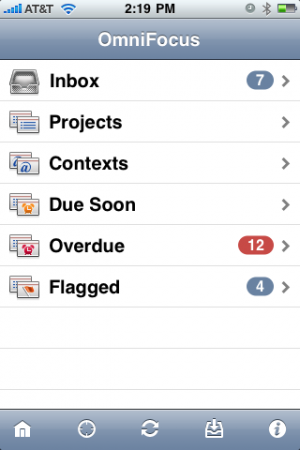 OmniFocus for iPhone, our favorite task management app, is set for an update. OmniFocus 1.5 will require iPhone 3.0, as it takes advantage of some of the new iPhone OS features like Cut, Copy, and Paste, as well as the new Map API. Here's a look at some of the new features you can expect from OmniFocus for iPhone 1.5:
OmniFocus now displays nearby contexts using a map. Touch a pin to see all the tasks in the corresponding context.
You can Cut, Copy, and Paste entire actions by holding down a checkbox in an action list. You can paste into an empty list by holding the "No Actions" text.
You can search through all your projects and actions using the new Search screen.
In Projects and Contexts screens, you can select All Actions to show a grouped list of all actions.
You can set up repeating actions and projects using the new Repeat screen.
Action lists now display each action's due date.
Web links in notes now open inside OmniFocus (rather than launching Safari).
Send Feedback now sends email inside OmniFocus (rather than launching Mail).
We've added experimental support for landscape mode and undo; both can be enabled under Settings.
We want this. Now. You can download OmniFocus for iPhone from the App Store.
Read More

| OmniFocus for iPhone

© Gear Live Inc. – User-posted content, unless source is quoted, is licensed under a Creative Commons Public Domain License. Gear Live graphics, logos, designs, page headers, button icons, videos, articles, blogs, forums, scripts and other service names are the trademarks of Gear Live Inc.