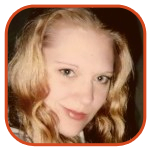 Posted by K.C. Morgan Categories: Music, Prime Time, Reality, FOX,
The X Factor has found yet another way to trump American Idol. The reality show already has Simon Cowell, and now it's got the much better deal for would-be singers. The show will reward the winner of its singing competition with a $5 million recording contract through Sony. The staggering amount will be the largest sum ever rewarded through TV.
The US version of The X Factor is scheduled to premiere in September, and Simon Cowell will definitely be on the panel when auditions begin in New York. Unlike Idol, The X Factor accepts group performers and recognizes practically no age limitations.
Read More

| Yahoo! News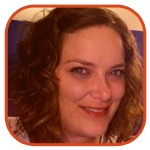 Posted by Jenny Lewis Categories: Dinner, Features, Site Announcements, Holiday Cooking, Summer Cooking, Condiments, Soda, Barbecuing, Grilling,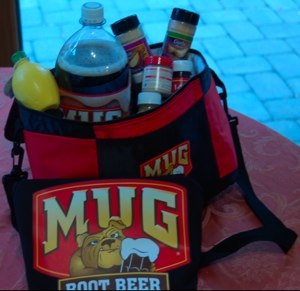 We're less than a week out from Father's day, and I can smell the charcoal already. While some may head out to a nice steakhouse for a special dinner for Dad, tons of us will be gathered around a grill doing it ourselves. My friends at Mug Root Beer want to help make all of this summer's BBQs a culinary triumph for you.
From today until Sunday at 8:00 PM Eastern, comment on this entry about your most memorable "Dad" moment. Did your dad show up to the aforementioned steakhouse in a Hawaiian shirt and flip flops? Maybe your friend's dad stepped in to save the day when a road trip went bad, or your uncle's BBQ went up in a blaze of meat glory. I want to hear about it! I'll be choosing five of the most memorable BBQ stories that you all share and the winners will each receive a prize pack, containing the fantastic recipe for MUG Root Beer Southern Specialty Brew-B-Q sauce (and the sauce is awesome - I was given a copy of the recipe and made some last night) and all of the ingredients to boot, in an insulated MUG bag with a MUG apron.
Lay'em on me guys - I want to hear your Dad stories!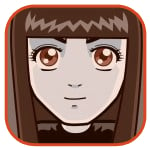 Posted by Sheila Franklin Categories: Design, Household,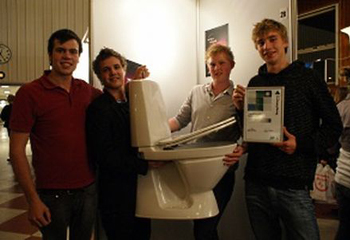 This is our kind of bathroom fixture. Students from the Skjern Technical College in West-Jutland, Denmark have designed an intelligent toilet. The thing is so smart it puts down the seat after it has been flushed without the use of an energy source. The four contenders were given a prize for best product at the Young Enterprise entrepreneurial awards. This is a prototype that we hope gets some funding and makes it to the market soon.
Read More

| The Copenhagen Post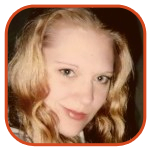 Posted by K.C. Morgan Categories: Prime Time, Reality, NBC, Renewals,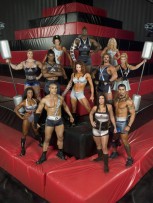 For many athletic competitors, bragging rights alone is reason enough to pit themselves against the toughest of the tough: the built, buff, brawny American Gladiators. But in this new incarnation of the show, those who have the guts (and chops) to face the Gladiators stand to win much more than a simple competitor's claim. They will also walk away with a cool $100,000 and the right to join the Gladiators next year. But first, the four final competitors have to beat each other to gain the glory.
Confusingly, NBC has scheduled the finals not on Monday (the show's usual night), but Sunday at 7 pm EST. The two semifinal rounds put competitors through more challenges than ever before, hinting the finals will test them at every single event the show offers.
Click to continue reading American Gladiators: The Finals
Read More

|
NBC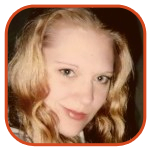 Posted by K.C. Morgan Categories: Prime Time, Reality, NBC, Renewals,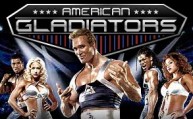 Zap. Nitro. Lace. Gemini. I'm not just being random here, I'm naming the original American Gladiators. For those of us whose memories stretch back that far, American Gladiators was a great show to watch - and it's even better to remember. Original, inspiring and chock-full of muscle-bound beauty, Gladiators ran from 1989 to 1996 and won viewers from a wide range of demographics. Young, old, scrawny or buff, everyone likes to see a single contestant best all the power that strength has to offer.
But I have to make a confession: when I heard NBC was bringing this one back, I rolled my eyes and made a crack about this network's sheer desperation to find programming. (Frankly, I stand by and maintain I'm not far from wrong. We are talking, after all, about the network which brought back Bionic Woman and Knight Rider…I mean, come on).
But I was wrong. There, I said it. I'll give this one - just this one - to NBC. It was a good idea to bring back American Gladiators, and after Sunday night's two-hour debut I'm already hooked. Hulk Hogan and Laila Ali are the perfect hosts, both personable and professionally known for their musculature, and the new gladiators are just as ripped and menacing as the former muscle-bound group who once sent challengers toppling.
Click to continue reading Debut Review: American Gladiators
Read More

|
NBC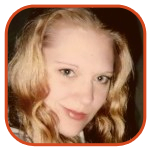 Posted by K.C. Morgan Categories: Reality, Sci-Fi/Horror, Cable, Gossip,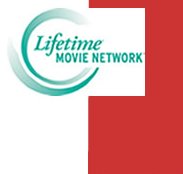 America's Psychic Challenge is suddenly starting to make John Edwards seem extremely gifted…and the show has barely started. Sixteen psychics (by their own personal claims) compete in the Lifetime show to win $100,000, working their way through different events. One challenge put a celebrity hidden behind a screen, calling psychics to guess about the personality dwelling therein. The psychic who won the event said the celeb was "a little demanding" and "working on a book." Another winning psychic, taken to an LA neighborhood and told to guess at the crime scene, said they sensed a gun. Somehow, I feel as though I could compete in America's Psychic Challenge, and I personally think it's hooey.
Read More

| Hollywood Reporter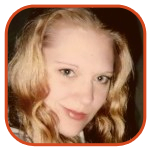 Posted by K.C. Morgan Categories: Games, Prime Time, Reality, Cable, Features,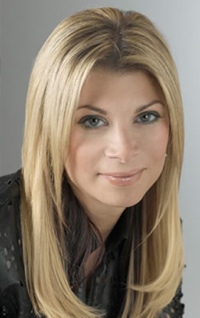 Famed psychotherapist Dr. Robi Ludwig is part host, part counselor, and part mediator in her role on GSN's Without Prejudice, an intriguing new show I had the opportunity to watch recently. The show is scheduled to premiere on GSN this Tuesday at 9pm ET, and it's an event you won't want to miss.. In this interesting twist on the standard reality TV show format, five strangers will compete for the chance to win $25,000. They will be judged, on looks and personality alone, by a panel of five judges – also strangers. Round by round, more information is revealed about each of the contestants, as they are slowly whittled down to only two. Dr. Ludwig guides the footage, and the discussion that results among the judges, often listening quietly until her expertise is needed. Without Prejudice explores the political topics that cause debate among world leaders and legislatures today, and asks a question that many wouldn't dare: can we judge each other, Without Prejudice? Judges are treated to camera interviews of each contestant, as well as some hidden camera footage that sheds new light on those vying for the $25,000 prize. After watching the compelling first episode, I got the chance to speak with Dr. Ludwig via phone for a one-on-one interview.
Click to continue reading An Interview with "Without Prejudice" Host Dr. Robi Ludwig
Read More

| GSN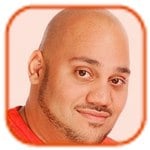 Posted by Andru Edwards Categories: Accessories, Features, Microsoft, Miscellaneous, Peripherals, Videocasts,
In this episode of Unboxing Live, we break out one of the limited run Windows Vista Starter Kits. These are the kits Microsoft gave out at CES 2007, as well as many Windows Vista launch events. We show off everything that's inside the box (mouse pads, video games, USB flash drives), and then give it away!

Let us know what you think, or what you want us to unbox next!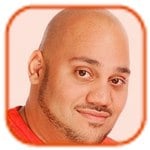 Posted by Andru Edwards Categories: Features, Internet, PC / Laptop,
So, remember all that Vanishing Point hoopla that was going on earlier this year, which included Loki throwing out puzzle after puzzle (heck, and even taking over the Bellagio)? Well, the final puzzle was the task of figuring out exactly who Loki was, and the person who did that first would get their name inscribed into a limited run of AMD Athlon processors. Audrey Murphy came out on top in this one, as you saw in our video coverage of the announcement, and won the right to have her name become a part of technology history. We got our hands on one of the chips, and have put up a gallery that features a sample of what the chips might look like. As you can see, she put her name on there along with her husband's, and then thanked a couple of sites that gave them support during the content. Check out the gallery for a few more shots. Congratulations, Audrey!
Read More

| AMD Vanishing Point Chip Gallery

© Gear Live Inc. – User-posted content, unless source is quoted, is licensed under a Creative Commons Public Domain License. Gear Live graphics, logos, designs, page headers, button icons, videos, articles, blogs, forums, scripts and other service names are the trademarks of Gear Live Inc.