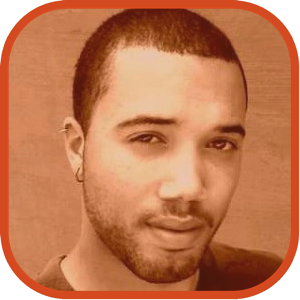 Posted by John Kilhefner Categories: News, Social Media
The grips of social networking can prove dominating over every waking moment. Especially if you happen to make a living from behind the lucid glow of a computer monitor. Each moment of "let me check Facebook to see what's new" can cost valuable minutes of time that add up to decreased productivity. Up until now Facebook has only given its users looking for a way out the option to deactivate their account, leaving each and every digital footprint left intact if they ever choose to sign in again. The temptation to "check Facebook really quick" still lingers.
However, the social networking giant has now implemented a new delete account option that allows users to completely free themselves of the addicting clutches of Facebooking at last! The thing is, it's only available to a few select users as a test group. No word on whether or not this 'nuclear option' will become available to all users at some point. Our guess - not a chance.
Meantime, you can add a dash of Gear Live to your Facebook.
Read More

| The Next Web via Engadget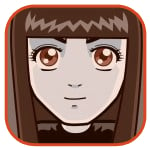 Posted by Sheila Franklin Categories: Internet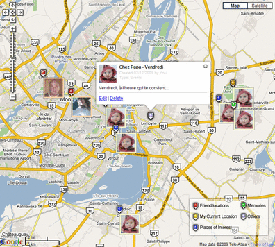 Mapmotive is a handy mapping tool for Facebook that lets you know where your friends are located. Still being worked on by designer creator Jonathan Dunn from Montreal, QC, you can add and share locations of interest, special events and your favorite haunts. Of course it will not work for certain privacy levels, but it would be a fun way to find out where your buds in Oshkosh or Fargo hang out.
Read More

| Mapmotive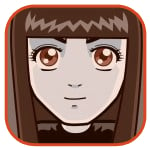 Posted by Sheila Franklin Categories: Cameras, Google, Internet, Transportation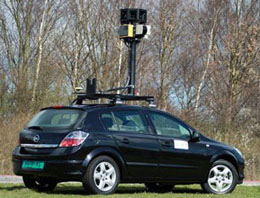 Many areas in the UK, such as shopping centers and streets, have surveillance cameras. But Broughton residents had had enough and formed a human chain to keep out a car that was shooting for Google Street View. Paul Jacobs noticed the car and got ticked off enough to round up his neighbors to block the road. By the time the police showed up, the car had left the area. This is not the first time Street View has had complaints. Pictures of shelters for battered woman in the U.S. were previously removed.
Read More

| ABC News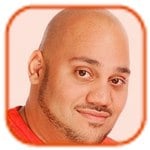 Posted by Andru Edwards Categories: Business Tools, Features, Legal
Danny Sullivan is the Editor-in-Chief of Search Engine Land, here to talk about search. He talks about how we used to get info. That would be the library, friends, family, and encyclopedia (which weren't written by everyone.) The search revolution started the information retrieval revolution, and the change from that is still underestimated. In 2000, a "Consumer Daily Question Study" was conducted, 74 people recorded all questions they sought answers to, and the majority of respondents used search engines to find the answer to their questions. Search engines were at 32%, while libraries were just 3%.
Today, 58% of people use the internet if they need an answer, while 53% turn to a professional.
Danny brought up a question - if you need the phone number of the Edgewater hotel next door, how would you find it? Most in audience would search Google, one or two would call 411, and less would use the Yellow Pages. 49% of internet users search every day. That is up 30% from 2006. Jumping off the web, location apps on the iPhone is also search, GPS is search, TV is search. These are all different ways that we are able to use search.
As more becomes searchable, and as serch becomes more used, we get collisions between real life and online life.
US Navy building in San Diego that no one really saw from the air until now, thanks to Google Maps. $600,000 will be spent to reshape the building due to concerns.
Google StreetView has some conflicts as well. There are positives and negatives, and Danny gives examples of both.
So what is the balance? Do we let anyone remove anything from Google and other search engines?
Danny is now calling people in the audience, whose phone numbers he pulled off of search. He then asked them about different things in their life that he was able to find using the Internet. Things like Amazon, Flickr, Google, microblogs, etc. It's a valid point to show that you can get a lot of information about someone by just using Google. Aside from "personal" info on web, searches we make are personal. What about the issue where Viacom demanded all the searches done on YouTube in history from Google? Location apps are cool, though now more people know your location. Does Apple know all the places you go by way of your iPhone? Is there even a way to "clear" this data?
The conundrum now is that more is being made searchable, more people are searching and we've hardly figured out the issues.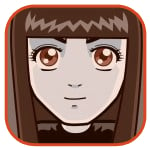 Posted by Sheila Franklin Categories: Cameras, Corporate News, HDTV, Misc. Tech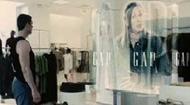 Next time you head to Japan, you may just see evidence of Big Brother. NEC has been working on a plasma display screen that houses a camera. It can identify a person's age and sex for specific ads. You hold up your cellphone to the 50-inch display and a QR code with URL will send you additional product information. Since we think this is a little too much information for us, we would rather do our shopping in the privacy of our own computer. Yeah, like that's safe.
Read More

| Times of India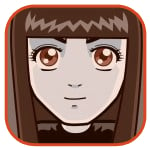 Posted by Sheila Franklin Categories: Editorial, Google, Transportation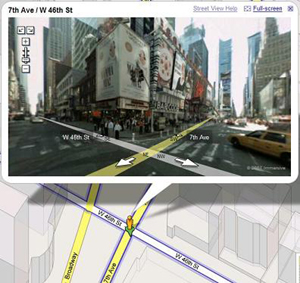 A Pennsylvania couple is suing Google for invasion of privacy and mental distress. Aaron and Christine Boring claim that the reason they bought their property in the first place was because it was isolated and now it has been devalued. It seems that Google may have taken a street view shot from their driveway that was marked "Private Road."
Google spokesperson Larry Yu claims that if the pair wanted the images removed, all they had to do was ask. Attorney Dennis Moskal said that their privacy was already hampered when the vehicle that took the shots drove on their property. It will be interesting to see if this has ramifications down the road. While Google maps increase in imaging technique, Big Brother surely gets closer every day.
Read More

| MSNBC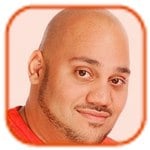 Posted by Andru Edwards Categories: Broadband, Editorial, Features, Internet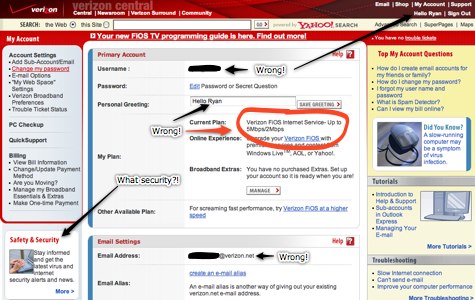 Seeing as we've been experiencing a ton of customer service issues with our Verizon FiOS service for the past 8 months, we figured it was time to put out a warning to you guys. After all, we typically hear that the FiOS Internet service is remarkably amazing, and people have been dumping cable in droves when FiOS becomes available in their area. Hey, there is good reason to. Where we are at, right outside Seattle, our choices are slow DSL, Comcast at 8.0 down and 768k up, or FiOS with a max speed of 30.0 down and 15.0 up (which is the plan we are on.)
Now let's be clear here, we love the FiOS service. It works fantastically, it has never gone down in the 8 months we've been using it, and it's, well, fast.
So what is the problem? To put it bluntly, Verizon has shown that they don't care - at all - about protecting their users private, confidential information. Now, why would we make a statement like that? Check it.
Click to continue reading Our Verizon FiOS customer service nightmare: Why won't they protect my private customer information?

Posted by Sparky Categories: Accessories, Cell Phones, Wireless / WiFi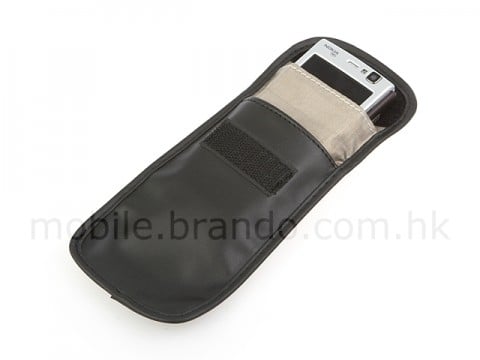 Brando is now offering the Black Hole phone bag, a pouch for your phone with two pockets. One of the pockets is 'normal' and just carries your phone, but the other pocket features a cell blocking material which essentially turns it into a Faraday cage. Slipping your precious mobile into this special pocket blocks all incoming and outgoing cell signals. It seems like a strange solution when simply turning off the phone offers the same functionality without the $12 price tag, but somehow we suspect that that may not be enough for the ultra-paranoid among us.
Read More

| Brando Mobile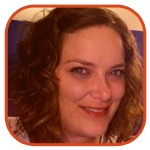 Posted by Jenny Lewis Categories: Internet, Misc. Tech
While perusing del.icio.us bookmarks over the holiday, I came across technology and productivity blog Codswallop's fantastic Freelancer's Toolset. Yoav Ezer posted this list of 100 tools for freelancers back in May, and barring a few recent developments in the web app universe, it's exhaustive and incredibly helpful. With apps covering organization, calendaring and to-do's, money, storage, project management and productivity, writing and design, security and privacy, mobility and contact, marketing and networking, business and legal, contact and feedback, website tools, printing and packaging, revenue building and giving, and more - just about anything that a freelancer can use on the web to further their business can be found on this list.
Read More

| Codswallop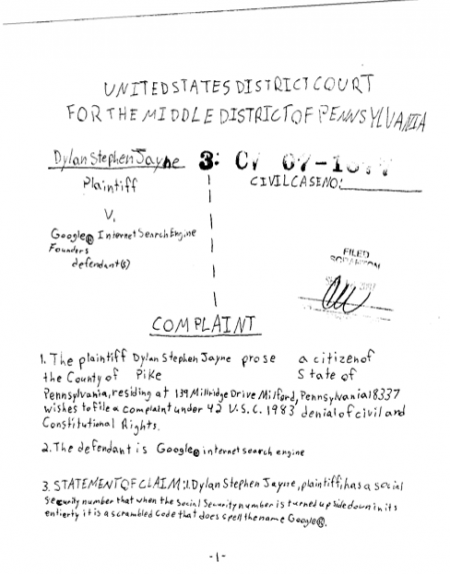 Citing claims of privacy invasion and terrorisim, a one Dylan Jayne has filed a (handwritten) suit against Google. Mr. Jayne (who gives one of our favorite Firefly characters a bad name) seems a bit off his rocker on this one. He states that not only has Google failed to fight terrorisim, but they also seem to have invaded his privacy as indicated by the following statement: "I, Dylan Stephen Jayne, plaintiff, has [sic] a social security number that when the social security number is turned upside down in its entirety it is a scrambled code that does spell the name Google®."
Last time I checked Google's business model didn't seem to cover stopping terrorism, leaving that job to the 'professionals' over at Homeland Security. His claims of privacy invasion also seem a little far fetched - it's hard to think a fortune 100 company would pick it's name based soley on the Social Security number of a lone loser from Pennsylvania.
In a way it's a sad statement about the United States legal system that a case like this will even be heard by a judge. If Mr. Jayne can't even be bothered to type up his Complaint can he really be considered compentent enough with computers to really even understand what exactly it is that Google does? Check out the Ars Technica article for more information on this weird little case and keep your eyes peeled here late breaking news as it percolates through the Justice system.
Read More

| Ars Technica

© Gear Live Inc. – User-posted content, unless source is quoted, is licensed under a Creative Commons Public Domain License. Gear Live graphics, logos, designs, page headers, button icons, videos, articles, blogs, forums, scripts and other service names are the trademarks of Gear Live Inc.