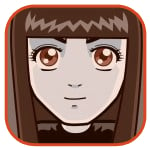 Posted by Sheila Franklin Categories: Apple, Corporate News, Music,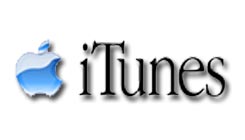 You may have noticed by now the change of pricing on iTunes. As of Tuesday, Apple has begun to sell some of its most popular titles for $1.29 each. Others will be lowered to $.69 while some will remain at $.99. Recording companies decide the prices and Apple has also dropped DRM, so that others sans iPods can enjoy the downloads, as long as they support the company's AAC encoding. It might pay to shop around though, as Amazon offers many of them for 79 and 89 cents.
Read More

| USA Today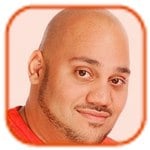 Posted by Andru Edwards Categories: Casual, Nintendo, Release Dates, Wii,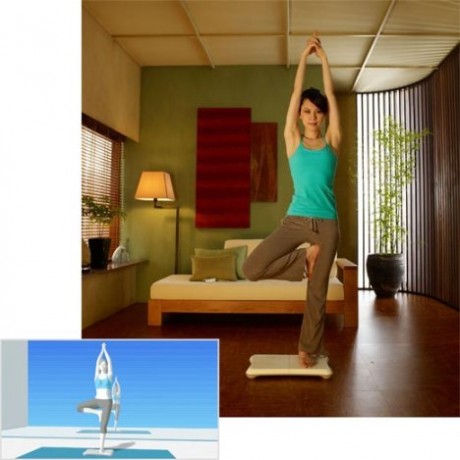 Nintendo is keeping the hits coming with their announcement that the long-awaited Wii Fit will be launching here in North America on May 19. The game, which comes packaged with the Wii Balance Board, will be sold for $89.99 - about 1/3 the price of the Wii console itself. So yeah, a tad on the expensive side for a game, but it comes with a fairly unique peripheral, so what are ya gonna do? If you are one of the first 1,000 to pre-order the game at the Nintendo World Store in midtown Manhattan between April 18-20, you even get a free Wii Fit T-shirt. Here's to fanboys playing balancing games in the hopes of getting in better shape!

Posted by Chris Pereira Categories: Action, PlayStation 3, PlayStation Network, Sony,
It was just a few days ago that Electronic Gaming Monthly reviewers found themselves in the predicament of not knowing exactly how to score Warhawk, due to the fact that we didn't know how much the game would cost. Sure, there is the $60 retail version which comes with a Bluetooth headset, but Sony has long touted Warhawk as a premiere downloadable game from the PlayStation Store. Well, we now know the price of the digital version of the game will run you $40, which is, to my knowledge, more expensive than any downloadable game on Xbox 360, Wii or PlayStation 3 to date.
With this knowledge now in hand, which version of the game are you planning to pick up?

Posted by Chris Pereira Categories: Action, PlayStation 3, PlayStation Network, Sony,
Warhawk is set for release later this month in two forms; retail and as a downloadable game from the PlayStation Store. The retail package will include a Bluetooth headset and will go for $59.99 – but they've flat-out refused to make any comment pertaining to the pricing of the downloadable version. When contacted by 1UP, Sony continued refusing any attempt to discover what the price might be.
"No news yet on the pricing of Warhawk for download. I would recommend you keep your eye on our blog for an announcement soon," said SCEA Senior Director of Corporate Comm. Dave Karraker. "Response to date from those in the Warhawk beta has been outstanding, so we think it will do very well. We will be pricing it to match what we are delivering in terms of graphics, gameplay, fun-factor and repeat playability, which we think is quite high."
It's an interesting situation, as Electronic Gaming Monthly is in the process of reviewing the game, but they've been unable to get any word on the price of the game – which will, understandably so, affect the review score of the game.
Sony won't tell us the pricing plans are, and as a result, EGM reviewers have been forced to include caveats in their write ups. Lead reviewer (and former OPM editor) Joe Rybicki actually placed a note in his review to EGM Reviews Editor Greg Ford that his score should be dropped a whole point if the price was announced above $30, and the other reviewers have expressed concern over how they should judge the game.

"What I don't understand is why Sony can't give us a price when it seems like internally they have one ready. The game is done, our reviewers have been playing it, and each one has asked about the price, which we certainly take into consideration in our reviews," says Ford. "Because of the lead time for a print publication, we're forced to go to print with a caveat in our review addressing this issue. Not ideal, and it seems unnecessary. It's too bad because otherwise, the company has been great getting us the review code, setting up multiplayer play sessions, and providing assets to go along with the review…just no price, which for some consumers is what matters most."
Read More

| 1UP


Posted by Lolita Beckwith Categories: Corporate News, Music, Portable Audio / Video,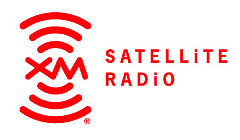 As part of the effort to have their merger approved by the FCC, former satellite radio rivals XM and Sirius introduced eight new pricing tiers they feel will be popular with current and new subscribers. Included is an "A la Carte" option that allows listeners to choose up to 50 channels from one service, for $6.99/month, almost half the current $12.99 fee. However, "premium" channels (assumed to be the sports, Oprah and Howard Stern channels) will not be included. Another "A la Carte" option allows listeners to choose up to 100 stations (including "premium"😉, from both services, for $14.99. The catch? Pre-merger subscribers who choose either option will have to buy a new receiver. There are 6 other options, including one geared toward families and one for sports fans—that don't require buying a new receiver. The two companies hope the FCC will approve their merger by the end of the year. As a subscriber to XM Radio for nearly 2 years, this writer is very enthusiastic about the proposed pricing, even if it means purchasing a new radio.
Read More

| New York Daily News


Posted by Lolita Beckwith Categories: Apple, Cell Phones, Rumors,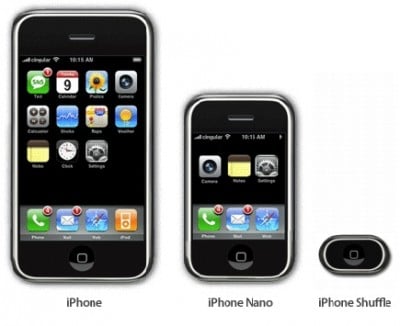 So we're already obsessed with the iPhone (which comes out next Friday, June 29 @ 6pm), despite the fact we can't afford one…yet. Se we love this rumor that Apple is—according to "market sources"—prepping a lower cost, 2nd generation iPhone for future release. No word on what features will or won't be included (but we really hope the YouTube app remains). It all makes complete sense to us, as the $500-$600 USD price tag for the iPhone is undoubtedly overpriced for many, and we're sure Apple would like the iPhone to enjoy world domination-status like the iPod. So don't be surprised if you start seeing 2nd and 3rd gen iPhones (and lower-priced 1st gens) in the years to come. Please note that the photo above is purely a mockup.
Read More

| The Raw Feed via Engadget Mobile
Posted by Christopher Sasaki Categories: Xbox 360, Xbox Live, Xbox Live Arcade, Xbox Live Marketplace,
The release of Lumines Live on the Xbox Live Marketplace last week stirred up a storm of negative reaction regarding the content available in the game, the pricing, and the need for additional content packs for full enjoyment of the software. This disappointment was echoed by Playfeed's own experiences with the game. 1up follows up on the controversy, and talks with Microsoft's Greg Canessa, the group manager for Xbox Live Arcade, to try and sort through the issues with the title, Xbox Live Arcade, and microtransactions in general. The short version of the interview: Microsoft's Xbox Live Marketplace is a great service, and all the problems are the fault of game developers.
Canessa states that Microsoft issues guidance on the three pricing points for Xbox Live Arcade titles, whether that is 400, 800, or 1200 points. While Canessa didn't want to specifically discuss EA's penchant to charge from everything from tutorials to cheat codes, he did claim that providing microtransactions were all about providing choice; Canessa believes that charging for additional content means that gamers that don't want the content will essentially be paying less for their software. While it is true that gamer's no longer have to pay for content they don't want, gamers are already paying a premium for Xbox 360 titles over their previous generation counterparts, and are now being forced to pay extra for content that was formerly free.
Regarding Lumines Live, Canessa basically throws Q Entertainment under the bus. At first he claims that there is nothing wrong with the presentation of Lumines Live on the Xbox Live Marketplace. Then, when confronted with the messaging in the game, he claims this is solely the responsibility of Q Entertainment. Microsoft at this point claims to only be the platform provider, and holds no other responsibility.
As gatekeepers for the platform, the company needs to own up to the user experience that they and their partners provide. Microsoft's approval process for boxed games at retail already seems to be broken, given the number of basic issues that have required patches to the consumer. Microsoft's Xbox Live Arcade should be even more controlled, but apparently is not. From poor user experiences with Xbox Live gameplay in titles to the latest Lumines debacle, Microsoft needs to step up and act as an advocate for the gamer.
Read More

| 1up

Posted by Christopher Sasaki Categories: Accessories, Hardware, Nintendo, Wii,
Nintendo of Japan recently added a list of accessories and prices for the Wii in Japan; this should give US gamers a general idea of what to expect for pricing here. The accessories listed include:
Replacement Power Adapter: 3,000 Yen ($25)
Composite Video Cable: 1,000 Yen ($8.40)
S-Video Cable: 2,500 Yen ($21)
D-Terminal Cable (Japan-specific video cable): 2,500 Yen ($21)
Component Video Cable: 2,500 Yen ($21)
512 MB SD Memory Card: 3,800 Yen ($32)
USB LAN Adapter: 2,800 Yen ($23)
If Nintendo prices their accessories in the US at something close to the dollar conversion rate, the cost would seem pretty reasonable. The component video cable is at least less expensive than the Gamecube cable was, assuming that one had a component capable version of the console. The USB LAN adapter is reasonably priced as well, hopefully Nintendo of America will keep this priced at under $25.
Read More

| Nintendo of Japan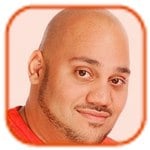 Posted by Andru Edwards Categories: Microsoft, Music, Portable Audio / Video,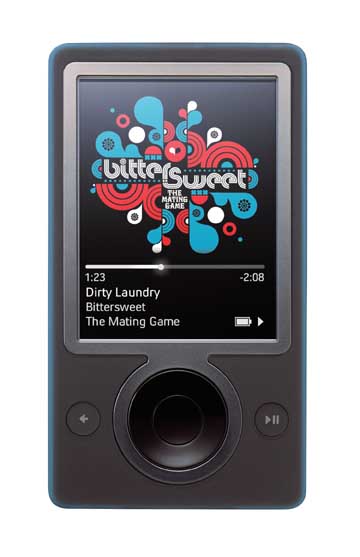 For all of you that have been holding your breath for the Microsoft Zune, the company has finally released details on pricing and launch date. As it turns out, the Zune will drop on November 14, 2006 and will retail for $249.99 USD - the same price as the 30 GB iPod. While the Zune will also feature wireless Zune-to-Zune transfers of music, photos, and personal recorded video, as well as an integrated FM tuner (but won't allow for time-shifting of radio,) one really has to wonder if Microsoft priced this thing correctly. Our personal opinion is that the Zune should have undercut the price of the iPod by at least $20. To soften the blow, Microsoft is including quite a bit of free content on the Zune at purchase, all of which is listed after the break.
The company has also made known how the payment system on the Zune Marketplace will work, as consumers will use Microsoft Points (yup, the same ones you use on your Xbox 360) as the method of payment on the Marketplace - or they can just pick up a monthly Zune Pass for $14.99 USD to get access to the complete Zune music library.
Click to continue reading Zune Launch Date and Pricing Details Revealed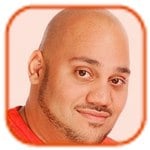 Posted by Andru Edwards Categories: HDTV, Home Entertainment, Movies, Video Games,
Microsoft has finally announced pricing for their HD DVD Player add-on for the Xbox 360 in North America, making it know that the unit will sell for $199.99 USD. While no date has been set, Microsoft did give us a few extra notes - the HD DVD Player will included the HD DVD version of King Kong, along with the Xbox 360 Universal Media Remote control. With the next Xbox 360 dashboard update comes the ability to output the signal in 1080p, allowing Full HD compatibility.
While not super-cheap, getting and HD DVD Player for $200 can't be seen as anything other than a bargain, as the cheapest standalone unit runs for $500 USD - and that one can't even play Xbox 360 games.
Read More

| Playfeed

© Gear Live Inc. – User-posted content, unless source is quoted, is licensed under a Creative Commons Public Domain License. Gear Live graphics, logos, designs, page headers, button icons, videos, articles, blogs, forums, scripts and other service names are the trademarks of Gear Live Inc.