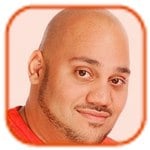 Posted by Andru Edwards Categories: Wearables, Google, Peripherals,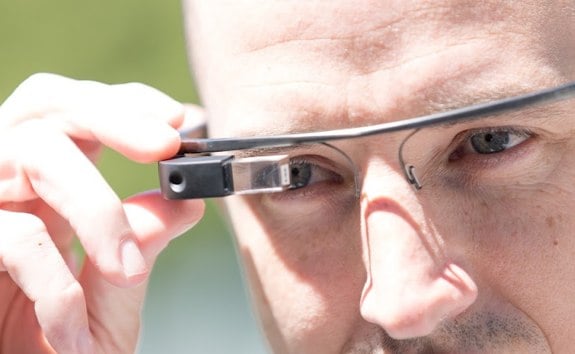 After Google released it's latest video highlighting Project Glass, many were left salivating for when they'd be able to buy a pair of their own. Google launched the #IfIHadGlass contest to allow a number of people the ability to be the first purchasers of the "Explorer" edition of the ambitious headset, but even though the price there is $1500, you need to be one of a selected few. Today, The Verge got info direct from Google that it hopes to get Google Glass on the market for all consumers to by before the end of 2013. The price? "Less than $1,500." Pretty vague, but we are still a full 10 months away from the end of the year, and there's still much work to be done.
What price are you hoping to see Google Glass launch at? Any predictions?
Read More

| The Verge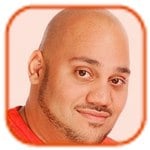 Posted by Andru Edwards Categories: Corporate News, Hardware, Hot Deals, Nintendo, Wii,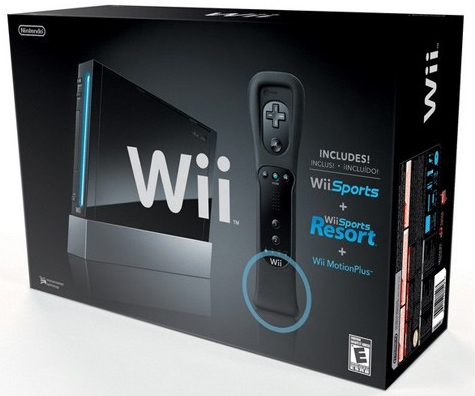 The Nintendo Wii U console is set to drop in just 34 days, and Nintendo is looking to spend this last month enticing buyers with a $20 price drop on its current Wii console. The Nintendo Wii is now priced at $129.99 and includes two games: Wii Sports and Wii Sports Resort alongside a Wii Remote Plus and Nunchuk, all in black. Expect to see the package in stores by October 28th.
Read More

| BusinessWire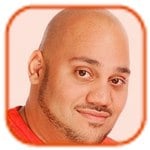 Posted by Andru Edwards Categories: Corporate News, Hardware, Nintendo, Wii U,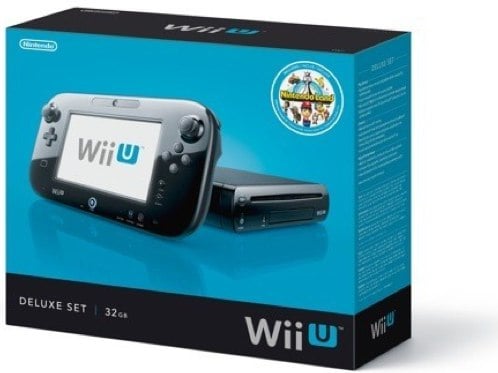 Are you ready to usher in the arrive of the next-generation consoles? Nintendo is, and it has announced this morning that the Wii U will launch in the US on Sunday, November 18th. There will be two configurations of Wii U available: a $299 white base model that packs in 8GB of storage, and a $349 Deluxe black bundle that has 32GB of storage and the Nintendo Land game.
Both versions include the Wii U console, a WiiPad, sensor bar, AC adapters, and HDMI cable. If you opt for the Deluxe set, you'll also get a play stand, charging stand, and console stand.
The current Wii remotes and nunchuks are fully compatible with the Wii U console. Who's planning on picking one up at launch?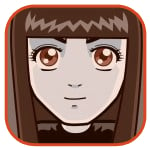 Posted by Sheila Franklin Categories: Hot Deals, Microsoft, Software,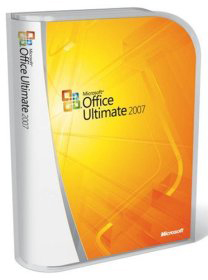 It may be almost the end of the term for most, but if you are a student, Microsoft has a deal for you. Their Office Ultimate 2007 is priced at $59.95, as opposed to the usual $679.95. That 91% savings is good for anyone who has a viable .edu addy and is enrolled in school or is taking a credited class. The pricing will remain through the end of 2010 and you can grab a copy on its "Ultimate Steal" site. Windows Vista Ultimate (PRODUCT)RED Upgrade w/SP1 and Microsoft Office Visio Professional 2007 are also available at reduced prices.
Read More

| Microsoft Ultimate Steal


Posted by Paul Hamilton Categories: Casual, Downloadable Content, Sports, Xbox Live Arcade,
Microsoft announced that starting at midnight GMT on Wednesday, they'll be reducing prices for a select number of Xbox Live Arcade titles for one week, ending at 11:59 Tuesday October 2nd. This is similar to the Labor Day sale they ran earlier this month where they dropped the prices on Gauntlet, Zuma and Dig Dug.
The titles featured this time around are Bankshot Billiards 2, Hardwood Spades and Frogger.
The price reductions are less dramatic here, the earlier labor day sale halved the prices of the games while these are marked down less severely: Bankshot Billiards 2 normally goes for 1200 ($15.00) Microsoft Points but has been reduced to 900 ($11.25); Hardwood Spades and Frogger are both usually priced at 400 Microsoft Points ($5.00) but have been dropped to 300 ($3.75). Still, if you were considering any of these games as possible purchases, now might be the time to jump on them. Perhaps combined with the Best Buy/Halo 3 Live promotion you can have yourself a few days of super-cheap online gaming.
Read More

| Gamerscore Blog


Posted by Paul Hamilton Categories: Downloadable Content, Xbox 360, Xbox Live Arcade,
Starting on midnight Sunday four Xbox Live Arcade titles will be getting a brief 50% price cut. Small Arms and Zuma Deluxe, normally 800 Microsoft Points, are getting reduced to 400 and coin-op classics Dig Dug and Gauntlet are going down from 400 to 200.
The price reduction will last through Monday.
Microsoft has had price reductions and these kind of limited-time sales before, but usually they have been reserved for game-specific downloadable content. This is the first time they've extended price fluctuations to full XBLA titles, although the announcement does vaguely hint that this may be a semi-regular occurrence.
Read More

| Major Nelson's Blog


Posted by Paul Hamilton Categories: Features, First Person Shooters, PC, Reviews, Xbox 360,
The reviews have been coming in for a week now, and they have been phenomenal. Consider that according to GameRankings.com, BioShock is the 4th best game of all time. On Metacritic, BioShock has received more perfect 100 scores than even The Legend of Zelda: Ocarina of Time, usually the game cited as the best of all time. Clearly, 2K's Mature-rated, failed utopia FPS is a critical smash hit.
Perhaps then there is little need for another glowing review of the game. Except this is not a glowing review in the strictest sense, because BioShock is not exactly the masterpiece of perfection indicated by these scores. Instead, BioShock is a wonderful game that happens to draw to light the inadequacies of the way games are typically reviewed and the inherent inconsistencies of how games are judged.
Click to continue reading Is BioShock a Perfect Game?

Posted by Paul Hamilton Categories: PlayStation 3, Sony,
Sony has examined the most recent NPD numbers and, happy with what they saw, are attributing their 61% jump from the previous month's numbers to the PlayStation 3 price drop they announced just prior to E3. They are quick to point out that anticipation for some actual exclusive titles like Heavenly Sword and Warhawk may have helped drive interest in their slow-out-of-the-gate console.
Despite the predictably upbeat tone of Sony's blog post, some have had a less than enthusiastic response to July's NPD numbers since many analysts predicted that Sony was going to beat the Xbox 360's sales in July largely because of the price drop. That the PS3 was still unable to overtake the 360 in sales in spite of a comparatively more affordable price has some worrying that Sony just doesn't have enough market draw to convince consumers to take the plunge. What is plainly obvious now is that Sony drastically overestimated the price the market would bear: It's wallet-busting PS3 has lagged in sales from the beginning while Nintendo's $250 Wii has flown off store shelves consistently for almost a year and as soon as the price went down on the PlayStation, it saw an improvement in units moved.
Read More

| PlayStation Blog

Posted by Michael Cardiff Categories: Corporate News, PlayStation 3, Rumors,
In an interview with 1up.com, Sony's Phil Harrison recently clarified the talk surrounding the PS3's price and the possibility of a price drop. In a nutshell, when Sony said they were looking for ways to "cost reduce" the PS3, that means they're looking for ways to manufacture it cheaper, so that THEY lose less money on each PS3 shipped. As for a drop in the PS3 price for consumers, you may be out of luck for a while.
1UP: Recently, Takao Yuhara indicated that price drops are a part of Sony's plan to expand the market when the timing is right. Is it damaging, this early in the console's lifecycle and just ahead of the system's launch in Europe to already be talking about price drops?

PH: Well, do you know what he said was, cost reduction, not price drop, and there's a big difference between cost reduction and price drop. So, that I believe is where the confusion came from. Obviously, we are investing our money in making PlayStation 3s cheaper to manufacture—that's part of our business plan.

1UP: You're not going to pass the savings along?

PH: When we can, when there are savings to pass along to the consumer, we would obviously choose to do that. That's the business model.

1UP: Wait? You guys are doing this to make money? Really?

PH: That's videogame hardware 101.
Read More

| 1up.com

Posted by Michael Cardiff Categories: Accessories, Corporate News, Mods/Hacks, PlayStation 3,
After Ken Kutaragi's announcement that the Japanese low-end PS3 would now feature an HDMI port and see a price drop down to about $425 USD, us Americans became pretty curious about whether we'd see any benefit out of this. The answer is yes and no…
Yes, the rest of the world will indeed now be getting an HDMI port on their 20GB PS3's and
No, we don't get a price drop.
According to Sony, adoption of HD televisions has been much higher than they expected, leading to the reason for the HDMI port on even the low-end version. Still, with the 20GB version comprising only 20% of the shipped PS3's, one wonders if the low-end version won't be impossible to find anyway.
Read More

| PSX Extreme

© Gear Live Inc. – User-posted content, unless source is quoted, is licensed under a Creative Commons Public Domain License. Gear Live graphics, logos, designs, page headers, button icons, videos, articles, blogs, forums, scripts and other service names are the trademarks of Gear Live Inc.