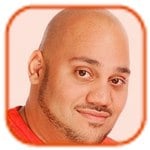 Posted by Andru Edwards Categories: Music, Features,
Madonna wishes she could be President of the United States.
The pop superstar believes she would do a great job if she was able to take control of the country and her main goal would be to stop the country wasting money on "weapons of mass destruction."
"You can't really change much in one day. I think I would like to be president for a longer time. I wouldn't spend as much money for weapons of mass destruction but instead for education and art," she said when asked what she would do if she was President of the United States for one day.
Although she has achieved worldwide success, Madonna's ambition and drive has not diminished over the years. The 53-year-old singer attributes her success to her thirst for reinvention and never taking anything for granted: "It's harder to stay famous than become famous. I don't think there's a rule for that (staying successful). You have to really love what you're doing. You have to feed your soul with ideas and you're not allowed to stop growing as a human. That's what helps to create art. When it comes to my work I don't take anything for granted."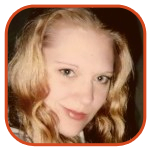 Posted by K.C. Morgan Categories: Specials, Video,

For the second time in his presidency, President Barack Obama stood before the nation to deliver the State of the Union on Tuesday night. Many viewers had the option of skipping the speech because it was leaked online some two hours before the president took his podium. In the Information Age, nothing is sacred.
Obama opened by mentioning the Tucson tragedy, calling attention to the grim, empty seat within the chamber. But he quickly moved forward in the speech, talking at length about America's greatness and spirit of innovation. It all felt a little empty … until Obama broke the ice with his first really great joke.
"I have heard rumors that a few of you still have concerns about our new health care law." It came a little late into the speech, but it was the line that united the room. Laughter is much more heartfelt than forced applause, and at last the President of the United States was off and running.
Click to continue reading State of the Union: Done With the Past
Read More

| YouTube


Posted by Dennis Velasco Categories: Domestic Policy, Editorials, Elections, History, US Economy, Wall Street,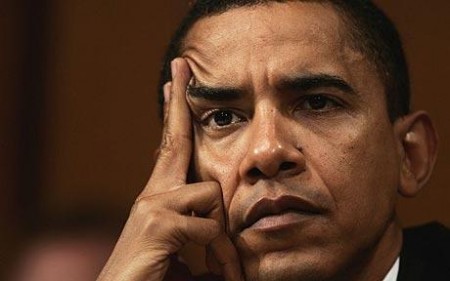 After enjoying a 63% approval rating after his 100 days in office, President Barack Obama's rating has dipped below 50% to 48% after his first 500 days in office. It's been a tougher road for Obama as his tenure as president continued, especially with polarizing issues such as economic bailouts, offshore drilling, and the big one, healthcare. While the stock market has slowly recovered, people still find themselves unemployed and obviously dissatisfied with the rate of speed the president is turning this around. So, how does Obama compare to previous presidents?
George W. Bush's approval rating stood 77 percent in late May 2002, just eight months after the September 11 attacks. Bill Clinton was at 51 percent in late May 1994. George H.W. Bush stood at 65 percent in May of 1990. Ronald Reagan's approval rating was at 45 percent in May of 1982. Jimmy Carter stood at 43 percent in May of 1978 and Richard Nixon was at 59 percent in May of 1970.
Luckily Obama's administration isn't judged only after 500 days, but they will need to start to win back the people's administration before they know it in order for a successful re-election in 2012.
Read More

| CNN Political Ticker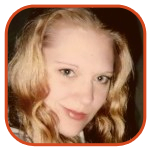 Posted by K.C. Morgan Categories: Prime Time, Specials, ABC, Cable, CBS, FOX, NBC, PBS, Video,
President Obama took over TV on Wednesday night to deliver his first State of the Union address, wisely scheduling his speech to occur after American Idol (which has a higher approval rating). As Vice President Joe Biden and Speaker of the House Nancy Pelosi arranged themselves in their special seats, First Lady Michelle Obama stood poised with a large contingent of service professionals who were on hand to hear the speech. It was business as usual, but there was no hiding the charged atmosphere. Barack Obama's first State of the Union has been a long-anticipated event…as is the change the country had hoped to see.
The President entered the room to a smattering of applause, smiling as he shook hands on his way up the aisle. Once he was finally in position, he handed copies of the speech to the other two highest-ranking political figures in our land - a speech which is also obtainable online as a matter of public record. Keep reading to get all the highlights.
Click to continue reading Obama Addresses the Nation: The State of Our Union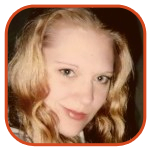 Posted by K.C. Morgan Categories: Prime Time, Reality, Specials, FOX, Gossip,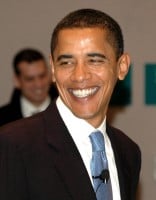 Barack Obama, President of the United States of America, is scheduled to address the nation on Wednesday. But don't worry, FOX isn't going to go changing their programming just on his account. If you'd rather watch Tim Roth, you can still catch Lie to Me in its regular time slot.
It's a bold move, and it might be a bad one. Obama's Wednesday news conference will celebrate his first one hundred days as President. It's the third press conference he's held while in office, and it will be aired by ABC, CBS and NBC, along with several cable networks.
Read More

| MSNBC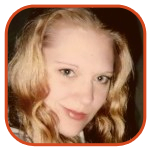 Posted by K.C. Morgan Categories: Videos,
Google, the most popular Web site in the United States (Alexa Top 100), has the honor of providing this interesting link. Sure, it looks like some sort of promotional thing, but click the link and you'll go straight to the White House (online), which is now open for your questions.
"Many of you are worried, and have a lot of questions," President Barack Obama says in the online message, which explains an upcoming event. He will host a Town Hall-style meeting which will be broadcast on Thursday at 11:30 am Eastern. He'll answer the questions provided by people online, questions which may be submitted in text or video format. The topics provided include education, home ownership, health care reform, retirement security, financial stability and the budget.
Click to continue reading White House: The President Is In
Read More

| White House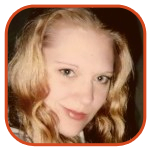 Posted by K.C. Morgan Categories: Television, Videos,
If you didn't catch him giving out his March Madness picks on ESPN, trading quips on the Tonight Show with Jay Leno or looking appropriately grave during his in-depth 60 Minutes interview, you might have been among the thirty million who watched Barack Obama's second press conference.
During the first sixty-odd days of his reign as President of the United States, Obama has been on almost every television channel at least once. You could build a respectable video library with clips of his appearances found on YouTube alone.
We now know that this national leader thinks riding on Air Force One is "cool," enjoys a game of basketball whenever he can get a chance and hopes to soon take on the health care problems of the country. We know who he's rooting for in the NCAA Men's Basketball Tournament, that he's not a great bowler and that he pretty much has his hands full dealing with the AIG bonuses (and their repercussions).
Click to continue reading Barack Obama: The Accessible President
Read More

| Newsweek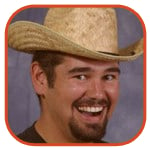 Posted by Patrick Phelps Categories: Handhelds, PC / Laptop,
He may soon be the 44th President of the United States, but security concerns and record-keeping laws mean that Barack Obama is unlikely to become the first e-mailing president.
When the President-elect is sworn in 64 days from now, we expect that his advisers will insist that he hand over his favorite little gadget, his BlackBerry. Not only are there serious concerns about e-mail security (if it's connected to the internet, it can be hacked), he also faces the Presidential Records Act, which means that all correspondence must be put in the official record and is ultimately subject to public review and possible subpoenas. Although he could, theoretically, craft an Executive Order allowing BlackBerry use — or e-mail in general — there are plenty of aides who can deal with electronic communication for him, likely making presidential BlackBerry use unnecessary.
Obama is, however, sending a clear signal that he is venturing into new, uncharted territory; for the first time, the weekly Democratic radio address has been released as a web video on YouTube (up top) — it will also continue to air on the radio and the President-elect plans to publish these weekly updates through the transition and then from the White House. We're hoping this will encourage more Americans to take an active, well-informed role in the political process — and rumor has it that in those future presidential videos there will be one previously absent device gracing the historic presidential desk: a laptop computer. Only time will tell.
Read More

| MSNBC


Posted by Dennis Velasco Categories: Elections, Videos,
What better way to start a politics blog other than to urge all of you to vote. And who better to do it than the "gods" of our society - celebrities. Usually, the more outspoken celebs lean towards the left, but this video is a non-partisan pitch for the youth to register and use their power to elect the next President of the United States of America. In the video you will see (in alphabetical order): Amy Adams, will.i.am, Jennifer Aniston, Kevin Bacon, Halle Berry, Kate Bosworth, Kevin Connolly, Courteney Cox, Ellen DeGeneres, Leonardo DiCaprio, Jamie Foxx, Jonah Hill, Dustin Hoffman, Anthony Kiedis, Ashton Kutcher, Adam Levine, Laura Linney, Eva Longoria, Tobey Maguire, Demi Moore, Natalie Portman, Giovanni Ribisi, Ethan Suplee, Kyra Sedgwick, Michelle Trachtenberg, Usher, and Forest Whitaker. Check it out and get off your butts! Registration deadlines for some states are only a day or two away! Let's make a difference.
© Gear Live Inc. – User-posted content, unless source is quoted, is licensed under a Creative Commons Public Domain License. Gear Live graphics, logos, designs, page headers, button icons, videos, articles, blogs, forums, scripts and other service names are the trademarks of Gear Live Inc.