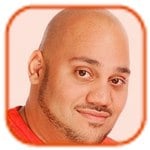 Posted by Andru Edwards Categories: Music, Features,
Madonna wishes she could be President of the United States.
The pop superstar believes she would do a great job if she was able to take control of the country and her main goal would be to stop the country wasting money on "weapons of mass destruction."
"You can't really change much in one day. I think I would like to be president for a longer time. I wouldn't spend as much money for weapons of mass destruction but instead for education and art," she said when asked what she would do if she was President of the United States for one day.
Although she has achieved worldwide success, Madonna's ambition and drive has not diminished over the years. The 53-year-old singer attributes her success to her thirst for reinvention and never taking anything for granted: "It's harder to stay famous than become famous. I don't think there's a rule for that (staying successful). You have to really love what you're doing. You have to feed your soul with ideas and you're not allowed to stop growing as a human. That's what helps to create art. When it comes to my work I don't take anything for granted."
Posted by Sal Traina Categories: Humor, Videos,
I want to make a prediction. Former Saturday Night Live host and fellow Democrat Jon Lovitz will eventually apologize for the words he used for Barack Obama in a recent podcast interview with Kevin Smith.
The two liberals were talking politics when Lovitz stated, "This whole thing with Obama saying the rich don't pay their taxes is f**king bulls**t, and I voted for the guy and I'm a Democrat. What a f**king a**hole." Lovitz went on to say, "First they say, 'You can do anything you want. Go for it.' So then you go for it, and then you make it, and everyone's like, 'F**k you. Obama is the perfect example. He's amazing. He had nothing… and the guy ends up being at Harvard. He's the President of the United States. And now he's like, 'F**k me and everybody who made it like me.'"
Click to continue reading Jon Lovitz Uses Strong Language Toward President Obama
Read More

| The Daily Caller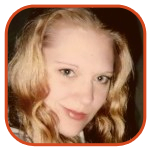 Posted by K.C. Morgan Categories: Prime Time, Specials, Cable, FOX, News,
Fox News recently aired the first Republican Presidential Debate (to confirm the date, election day is approximately 18 months away), held in Greenville, South Carolina.
Present on the stage: Congressman Ron Paul (R-TX), former CEO and radio host Herman Cain, former governor Tim Pawlenty (R-MN), former Congressman and Senator Rick Santorum (R-PA), former governor Gary Johnson (R-NM).
Don't know who they are? We do.
Click to continue reading Running to 2012: The First Debates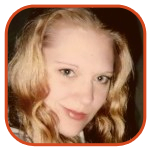 Posted by K.C. Morgan Categories: Specials, Video,

For the second time in his presidency, President Barack Obama stood before the nation to deliver the State of the Union on Tuesday night. Many viewers had the option of skipping the speech because it was leaked online some two hours before the president took his podium. In the Information Age, nothing is sacred.
Obama opened by mentioning the Tucson tragedy, calling attention to the grim, empty seat within the chamber. But he quickly moved forward in the speech, talking at length about America's greatness and spirit of innovation. It all felt a little empty … until Obama broke the ice with his first really great joke.
"I have heard rumors that a few of you still have concerns about our new health care law." It came a little late into the speech, but it was the line that united the room. Laughter is much more heartfelt than forced applause, and at last the President of the United States was off and running.
Click to continue reading State of the Union: Done With the Past
Read More

| YouTube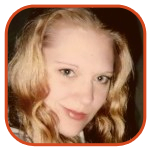 Posted by K.C. Morgan Categories: Legal Issues, Videos,
Barack Obama, President of the United States of America, offered words of hope and inspiration during a speech he gave in Arizona this week. The president visited the state following the recent events in Tucson, wherein 6 people lost their lives at the hands of a shooter who opened fire in an area mall.
Read More

| Perez Hilton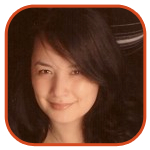 Posted by Veronica Santiago Categories: Prime Time, Reality, Cable, Video,
President Barack Obama may be having difficulty raising his approval numbers, but can he get one of the world's biggest mysteries solved?
This week on Mythbusters, Obama will task hosts Adam Savage and Jamie Hyneman with re-testing the myth of Archimedes Solar Ray -- the supposed weapon that destroyed Roman ships around 200 B.C. by using only mirrors and the sun.
The episode will air Wednesday night at 9 P.M. on the Discovery Channel.
Read More

| People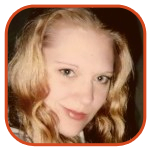 Posted by K.C. Morgan Categories: Comedy, Late Night, Talk Shows, Cable, Daily Show, The, News, Video,
The President of the United States of America appeared on Comedy Central's Daily Show Wednesday night … but if you thought Barack Obama was going to spend his time trading quips with host Jon Stewart, you were wrong.
Stewart, as usual, set the tone for the interview immediately: serious but fun. He solemnly addressed the President and shook his hand before presenting him with Mug Force One -- a classic Daily Show cup, embellished in celebration of the occasion.
The two got down to hard-hitting issues right away. Stewart opened up the floor to talk about health care, Congress -- Obama's entire administration.
Click to continue reading VIDEO: President Obama on The Daily Show
Read More

| E! Online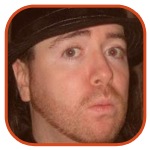 Posted by Adrien Griffin Categories: Athletes, Front Office, MLB,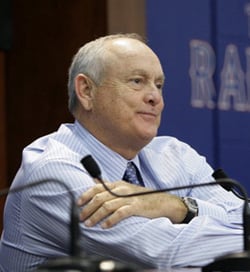 The Texas Rangers are having a pretty good season this year. The last time you probably heard somebody say that was in 1999 when the Rangers were swept by the New York Yankees in the American League Divisional Series. Since then, the Rangers plummeted in the ranks of the AL West and have slowly been climbing to get out of it. The latest chapter of Rangers history began yesterday when Nolan Ryan outbid Mark Cuban to become the newest owner of the recovering franchise.
Click to continue reading Nolan Ryan outbids Mark Cuban for the Texas Rangers

Posted by Dennis Velasco Categories: Domestic Policy, Editorials, Elections, History, US Economy, Wall Street,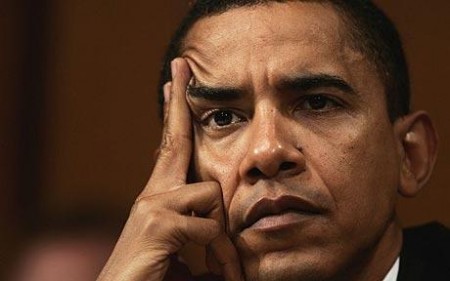 After enjoying a 63% approval rating after his 100 days in office, President Barack Obama's rating has dipped below 50% to 48% after his first 500 days in office. It's been a tougher road for Obama as his tenure as president continued, especially with polarizing issues such as economic bailouts, offshore drilling, and the big one, healthcare. While the stock market has slowly recovered, people still find themselves unemployed and obviously dissatisfied with the rate of speed the president is turning this around. So, how does Obama compare to previous presidents?
George W. Bush's approval rating stood 77 percent in late May 2002, just eight months after the September 11 attacks. Bill Clinton was at 51 percent in late May 1994. George H.W. Bush stood at 65 percent in May of 1990. Ronald Reagan's approval rating was at 45 percent in May of 1982. Jimmy Carter stood at 43 percent in May of 1978 and Richard Nixon was at 59 percent in May of 1970.
Luckily Obama's administration isn't judged only after 500 days, but they will need to start to win back the people's administration before they know it in order for a successful re-election in 2012.
Read More

| CNN Political Ticker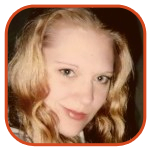 Posted by K.C. Morgan Categories: Clothing, Videos, Oops Videos,
If you didn't actually watch the signing of the historic health care reform bill, you definitely heard about it or saw the video replay - and not for the reasons most people might think.
As he shook the President's hand in historic Washington, D.C., while he was witness to the signing of a large piece of legislature, Vice President Joe Biden dropped the f-bomb. Oops. You can see and hear the comment in the video above - listen closely for it right around the 14-second mark.
Joe Biden's comment (which was "This is a big f—-ing deal") has now been immortalized on a T-shirt, which you can purchase on the official Barack Obama Web site. The shirt features the date of the signing of the bill and the letters "BFD" in big black type. This is not an April Fool's joke (at least, we don't think so), and sources say the slightly tongue-in-cheek T is well and truly backed by the Democratic National Committee.
Read More

| TMZ

© Gear Live Inc. – User-posted content, unless source is quoted, is licensed under a Creative Commons Public Domain License. Gear Live graphics, logos, designs, page headers, button icons, videos, articles, blogs, forums, scripts and other service names are the trademarks of Gear Live Inc.