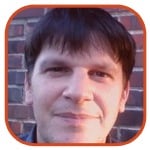 Posted by Mark Rollins Categories: Misc. Tech, Wireless / WiFi,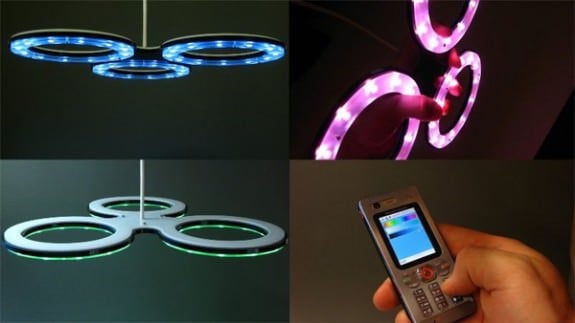 Okay, we get it, watching colors change on a lamp is supposed to be therapeutic, but aren't these soothing treatments supposed to get us away from our technology-overtaken lives? Modula doesn't seem to think so, as their therapy lamp allows you to manually change the colors with a Bluetooth-enabled, device like a mobile phone. Yeah, I don't know exactly how it works either, but if you want to find out for yourself, feel free to lay down $281 for it. It might be more expensive than a relaxing fish tank, but at least it will have less maintenance.
Read More

| Modula via Engadget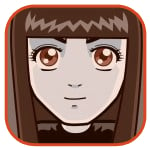 Posted by Sheila Franklin Categories: Cell Phones, Corporate News,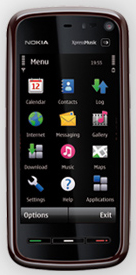 Nokia's recently released touchscreen 5800 is already running into problems, so much so that it has been removed from its 2 flagship stores in New York, although we noticed that you can still pre-order online. A Nokia spokesperson says that a "small number" aren't connecting with 3G networks and that they are looking into the reason. That seems a bit sketchy but we hope they correct the glitch soon. Contact their customer care center if you want to know more. The European version has already sold over a million and is still on sale since it cannot access U.S. networks.
Read More

| BBC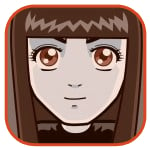 Posted by Sheila Franklin Categories: PC / Laptop, Wireless / WiFi,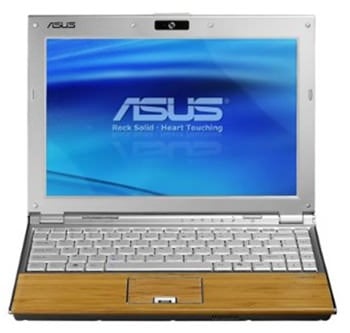 You can now pre-order the ASUS Limited Edition U6 Bamboo Notebook. The U6V-B1 features an Intel Core 2 Duo Processor, a12.1-inch WXGA LED backlit wide panel, NVIDIA GeForce 9300M GS graphics with 256 MB RAM, a fingerprint reader, Bluetooth capability, a 0.3 megapixel webcam, and both an eSATA and HDMI port. At a size of 15.2 x 9.6 x 1.2-inches, you can sign up for the environmentally friendly laptop at Amazon for $1,999.00.
Posted by Christopher Sasaki Categories: PlayStation 3,
Gamers hoped that when GameStop placed a limited number of Playstation 3 systems available for pre-order that the small amount allocated would prevent last year's Xbox 360 debacle from repeating itself. Now, Gamespot is reporting that the game retailer will be unable to fulfill existing pre-order allocations on launch day. GameSpot is still fairly confident that they will be able to cover pre-orders for the console before Christmas. The company will also provide a free used game or DVD priced at $19.99 or less when the pre-order is actually fulfilled, a small consolation to those gamers that thought they were set for launch day.
Read More

| Gamespot

Posted by Christopher Sasaki Categories: Hardware, Wii,
Toys 'R' Us' plans for Wii pre-orders have been confirmed online. GoNintendo has managed to secure scans of the upcoming Toys 'R' Us Big Toy Book that verify that the company will be offering Wii pre-orders. No deposit information was listed, and the advertisement doesn't list any pricing for the console or accessories, but other sources have confirmed that a $50 deposit will be required to reserve a system. GoNintendo has detailed (if fuzzy) scans of the ad.
Read More

| GoNintendo

Posted by Christopher Sasaki Categories: PlayStation 3, Rumors, Wii,
A post from the CheapAssGamer forums lists what are supposedly the first details for the Toys 'R' Us Big Toy Book for the upcoming holiday season. According to the poster, the new flyer lists Playstation 3 pre-orders as starting on October 29th, and will require a $50 deposit. Of course, "limited quantities will be available." Interestingly, Nintendo's Wii is shown in the catalog, but while the copy apparently tells customers that they can reserve the console, no details are listed. Gamers that missed previous pre-order opportunities may have another camp-out scheduled in their future.
Read More

| Cheap Ass Gamer

Posted by Christopher Sasaki Categories: Culture, PlayStation 3,
This Sunday in Japan brought the availability of Playstation 3 pre-orders for both the 20 GB and 60 GB versions of the console. CheapyD, proprietor of Cheap Ass Games was online and ready to place his pre-order. Apparently, the massive amounts of traffic hitting the site was able to bring down the Japanese shopping cart system. Ultimately, the pre-order was placed, but the full recap is available at CheapAssGamer.com.
Read More

| CheapAssGamer

Posted by Christopher Sasaki Categories: Hardware, Nintendo, Rumors, Wii,
A Toys "R" Us employee who is a member of the Cheap Ass Gamer forums has posted information about what are supposed to be the pre-order plans for the toy retailer. Supposedly $50 down will get you a place in line, and pre-orders are planned to start the new holiday Big Book arrives. According to the post, this should be Sunday, October 29th. Apparently, the store's relationship with Nintendo continues – the poster says that Toys "R" Us will be the official launch partner for the Wii. Also, each store was reported to be getting a huge allocation; the chain supposedly will have more total consoles for pre-order than GameStop. If the numbers of consoles available for pre-order are true, gamers should be able to hit up their local Toys "R" Us on the day that tickets become available without having to camp out. None of this information has been officially confirmed, of course, but the poster's history does have some insight into previous Toys "R" Us stores.
Read More

| Cheap Ass Gamer

Posted by Christopher Sasaki Categories: Corporate News, Nintendo, Wii,
While US gamers can start lining up to pre-order their Wii consoles tomorrow with only $50 in their pocket, it looks like Canadian gamers are going to have to lay out a little more. Not only do Canadian gamers have to wait until Monday for their pre-orders, but those pre-orders will require a $200 Canadian, unless they have $50 worth of stuff to trade. While this offer isn't nearly as screwed up as the limited pre-order program in Hawaii, it does highlight the massive profit-taking enterprise that is the GameStop / EB Games software trade-in program. GameStop's trade-in values tend to be extremely low and on top of that they seem think nothing of selling counterfeit merchandise. While GameStop seemed to be making strides at improving their pre-order program in the US, it looks like they took a few steps back in Canada.
Read More

| GamesStop

Posted by Christopher Sasaki Categories: Hardware, Nintendo, Wii,
GoNintendo has official confirmation that Nintendo Wii pre-orders will start Friday, October 13. The site has a scan of the the confirmation e-mail sent from GameStop's corporate headquarters; while Wii console allocations aren't given, GameStop responds to some issues reported by customers during the PS3 pre-order event (as quick as that was). First, GameStop stores are not to have reservation lists or other methods of holding pre-orders before the program starts. All pre-orders are to be allocated in a first-come, first-serve basis for customers in store. According to the e-mail, customers "must be physically present at the store at opening time… to make their reservation deposit."
GameStop also stresses that stores are not to force bundles on customers, or otherwise give preference to gamers that had previously pre-ordered Wii games or accessories. This contradicts what some customers were told earlier by GameStop employees, and may cause some conflicts. GameStop also stressed that stores were not to have special opening times for the pre-order start; no midnight or early openings would be allowed.
While the Xbox 360 pre-order system was basically a nightmare, and the PS3 pre-orders didn't last long enough for issues become a problem, Nintendo's larger allocation of consoles will help alleviate some of the pre-order issues. At the very least, it looks like GameSpot is trying to eliminate some of the problems they have had in the past.

Read More

| GoNintendo

© Gear Live Inc. – User-posted content, unless source is quoted, is licensed under a Creative Commons Public Domain License. Gear Live graphics, logos, designs, page headers, button icons, videos, articles, blogs, forums, scripts and other service names are the trademarks of Gear Live Inc.