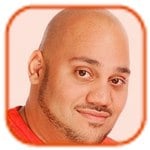 Posted by Andru Edwards Categories: Handhelds, Microsoft, Portable Audio / Video,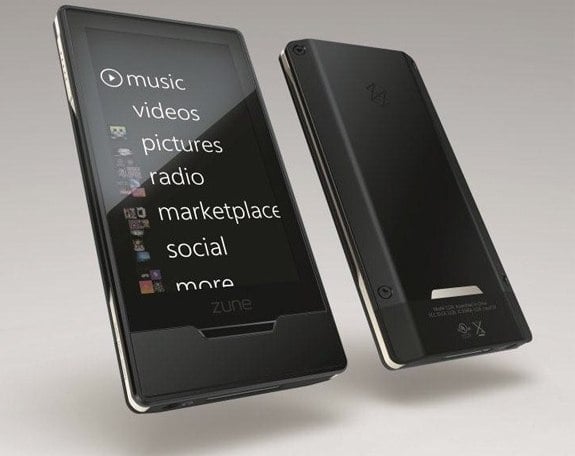 The Zune is available in multiple colors already, so it should be no surprise that the Zune HD will follow suit. In our post yesterday where we shared the Zune HD announcement, you got a look at what appears to be a platinum Zune HD. Here in this post? The black Zune HD. Here's hoping they keep the blue and red versions around as well…but in all honesty, we just want this thing to launch already.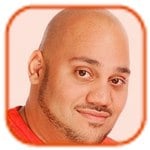 Posted by Andru Edwards Categories: Apple, Features, Galleries, Portable Audio, Portable Video,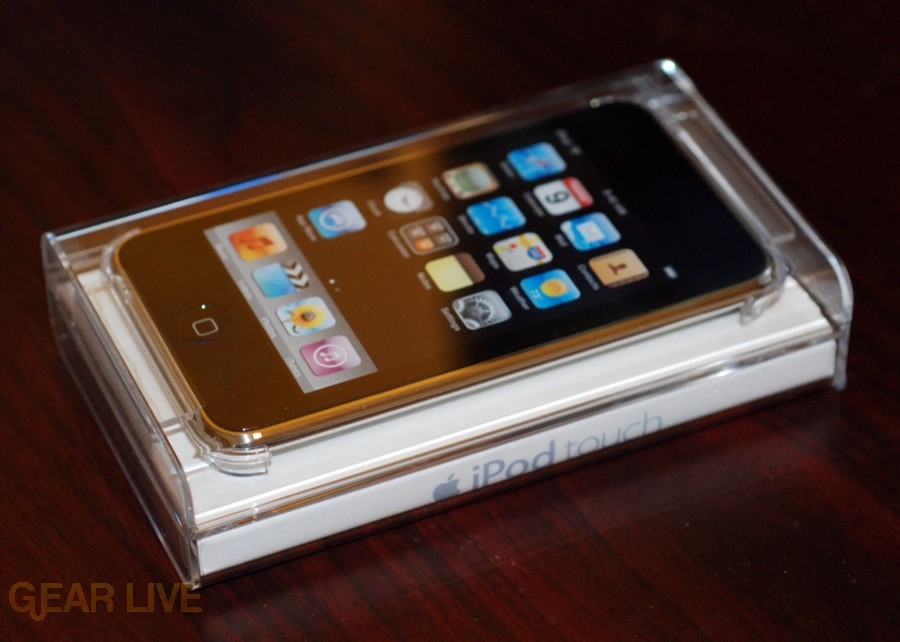 You that 2G iPod touch that Apple was all excited about, being that it's the thinnest iPod touch ever (despite being only the second one ever made)? We figured you guys might be interested in having us take a bunch of unboxing images of the one that just got delivered here to Gear Live HQ. Yeah, this thing is thin, and if you don't already have a first-gen iPod touch, you should seriously look into this model if you've been waiting one. It's a nice improvement over the original. Check out the rest of the images over at our iPod touch 2G unboxing gallery.
Read More

|
iPod touch 2G unboxing
Gallery: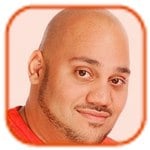 Posted by Andru Edwards Categories: Design, Features, Microsoft, Music, Portable Audio / Video,
Okay, so the new Zune 3.0 software is live, and we have new Zune hardware to go along with it. We figured we'd bring you a look at the Zune 120 and Zune 16 that just came out, as compared to last years Zune 80 and Zune 8. The changes in the hardware are all cosmetic, which to us meant that the best way to show it to you guys was in a gallery. As you will see, this years Zune are focused on gloss and sheen, as opposed to last years matte two-tone look. Hit the Zune comparison gallery for all the shots.
Read More

| Zune 120 and 16 vs Zune 80 and 8
Gallery: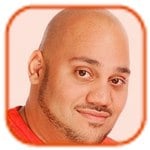 Posted by Andru Edwards Categories: Cameras, Features, Galleries, Portable Video,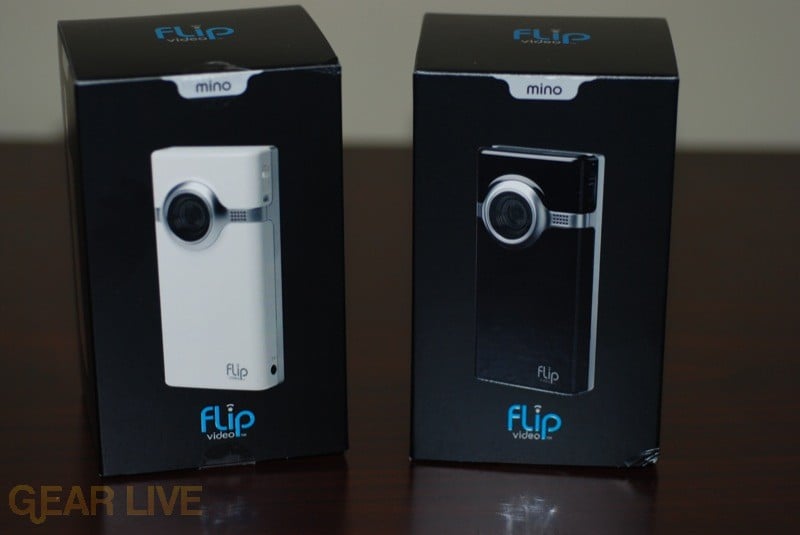 A few weeks ago, the Flip Mino was unleashed, becoming the first Flip Video camcorder that included a rechargeable internal battery. All Flips before that run on standard AA batteries. The Flip Mino is also a bit smaller than the original Flip Video camera, and the Flip Ultra. At a price of $179, it's fairly decent. It's certainly convenient, since it's so light and has such a small footprint. Check out our Flip Mino unboxing gallery to get a look for yourself.
Read More

|
Flip Mino unboxing gallery
Gallery: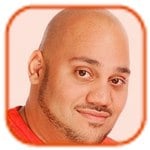 Posted by Andru Edwards Categories: Gizmatic, Short Bytes, Apple, CES, CES 2008, Design, Features, Handhelds, Podcasts, Portable Audio / Video, Videocasts,
So you already have a phone, but you'd still like a gadget to surf the Internet, view photos, listen to your MP3s and watch your videos. While not an iPhone, Mustek's MMP 240 (and MMP 350) will do the job. With a 2.4" and 2.5" screen respectively, you can enjoy (and showoff) your multimedia goodness from only $99 to $199 USD.
Oh, and even if the product doesn't look interesting - you have to take a listen to the PR person showing off the product. He may have been drunk. Or he may have simply been hoping to find a way to spice up what otherwise was simply him showing off an iPod touch knockoff. You be the judge. Hit us in the comments with your thoughts.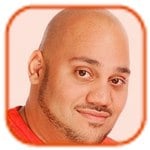 Posted by Andru Edwards Categories: Gizmatic, Short Bytes, Features, Home Entertainment, PC / Laptop, Podcasts, Portable Audio / Video, Videocasts,
So, a few days ago, we hit you with our TakeTV unboxing video, where we showed you everything that was inside the SanDisk Sansa TakeTV package. Today we wanted to follow it up and show you how you go about setting the thing up, just to prove that it really is as simple as it looks. We hook up the TakeTV device to our Samsing LCD HDTV in under a minute.
Stay tuned - we will have another video up in a couple of days that shows the actual usage of the device - putting videos on it, playing them through the dock, etc.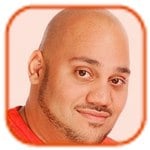 Posted by Andru Edwards Categories: Full Episodes, Gizmatic, Apple, Cell Phones, Features, Portable Audio / Video, Product Reviews,
So, let's cut to the chase - the reason that Apple slashed the price of the iPhone by 33% at the September 5 Apple Event was because Steve Jobs and company felt that was the best way to bring the device to the mainstream phone buyer. Everyone I know who owns an iPhone is someone who is an early adopter of consumer electronics. People who buy Apple products the moment they are available, people who refresh their RSS readers a few times an hour (or more), and people who scour sites like Gear Live for news multiple times a day. The only person I knew who owned an iPhone who didn't fit the mold was my wife, Monica. I figured I would have her review the iPhone from her perspective - that being someone who couldn't care less about technology, gadgets, the Internet, or anything that involves something that has to be charged or plugged in to a wall. This, dear friends, is a review of the iPhone from someone who is completely satisfied with the free crappy phone you get when you sign up for any standard cell phone plan.
Do note that the video was recorded prior to the iPhone price drop, so keep that in mind.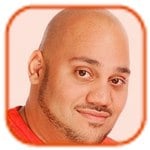 Posted by Andru Edwards Categories: Music, Portable Audio / Video, Software,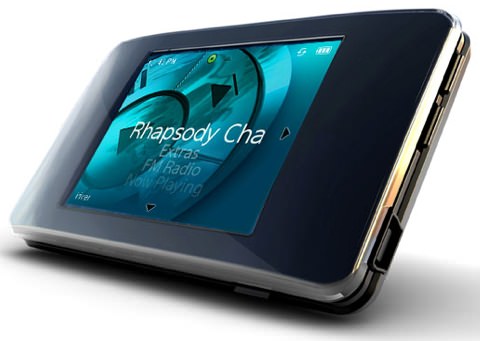 Earlier today, iriver and Real unveiled their new partnership strategy, focused on the new iriver clix Rhapsody digital media player. In reality, the clix Rhapsody is just a clix2 that inetgrates seamlessly with Real's Rhapsody music service. The end result is something that is akin to the iPod + iTunes integration that many enjoy from the Apple side of things. The player will sync up with your Rhapsody library, and will also download personalized Rhapsody Channels which, in theory, should be chock full of tracks you will enjoy. If this sounds familiar, it's because SanDisk has done something similar with their Sansa player. All in all, the iriver clix Rhapsody runs for $189.99 USD (watch out for the $12.99 monthly all-you-can-eat Rhapsody fee), which includes 4GB of storage, and is available now. Even better still, anyone who has previously purchased a clix2 can just upgrade the firmware on their device, which pretty much turns it into a clix Rhapsody as well.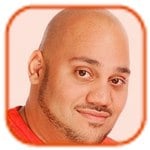 Posted by Andru Edwards Categories: CES, CES 2007, Features, Portable Audio / Video, Videocasts, Videos, Wireless / WiFi,
Read More

| The Bleeding Edge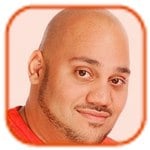 Posted by Andru Edwards Categories: Gizmatic, Short Bytes, CES, CES 2007, Features, Portable Audio / Video, Videocasts, Wireless / WiFi,
We chat with iriver about their upcoming W10 media player. It's has WiFi connectivity and has a slightly difference interface than the iriver clix. It also features a touch-screen along with stylus, and built-in speaker. The WiFi allows for some great features, like location monitoring (similar to GPS), which means you can find restaurants, hotels, night clubs, and the like. Wifi positioning also has a few other features, which we go over in the video. The iriver W10 will be available in 2, 4, and 8 gigabyte sizes, and should appear on store shelves by the end of June. No pricing info has been released as of yet.
© Gear Live Inc. – User-posted content, unless source is quoted, is licensed under a Creative Commons Public Domain License. Gear Live graphics, logos, designs, page headers, button icons, videos, articles, blogs, forums, scripts and other service names are the trademarks of Gear Live Inc.