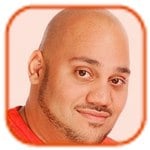 Posted by Andru Edwards Categories: Relativity, Drama, Romance, Comedy, Celeb News, New Releases,
Joseph Gordon-Levitt has "probably" been affected by porn.
The actor plays a man addicted to X-rated videos in his new film Don Jon - which he also wrote and directed - and while he has watched some adult movies in real life, he doesn't think they have affected him any more than adverts:
"I don't think I'm particularly for or against [porn]. I watched it. Has it had some kind of effect on me? Probably, but I don't think it's had any more of an effect on me than images from all over the media. Commercials, especially - there's a [very lewd] commercial in Don Jon, and that's a real commercial - we didn't shoot that"
Unlike other movies about sex addiction, Don Jon takes an approach allowing for humor, and Joseph says the heart of the story isn't even really about sex. "It's about how we treat each other like things, rather than people. Media can contribute to that, and that's a personal story for me because I grew up working in TV and movies. So having this Don Jon character who watches lots of pornography and this princess type [Barbara, played by Scarlett Johansson] who watches lots of romantic Hollywood movies seemed like a funny way of talking about these things," he added.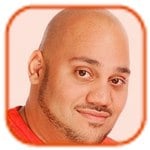 Posted by Andru Edwards Categories: Celebrity Gossip, Filmmaking,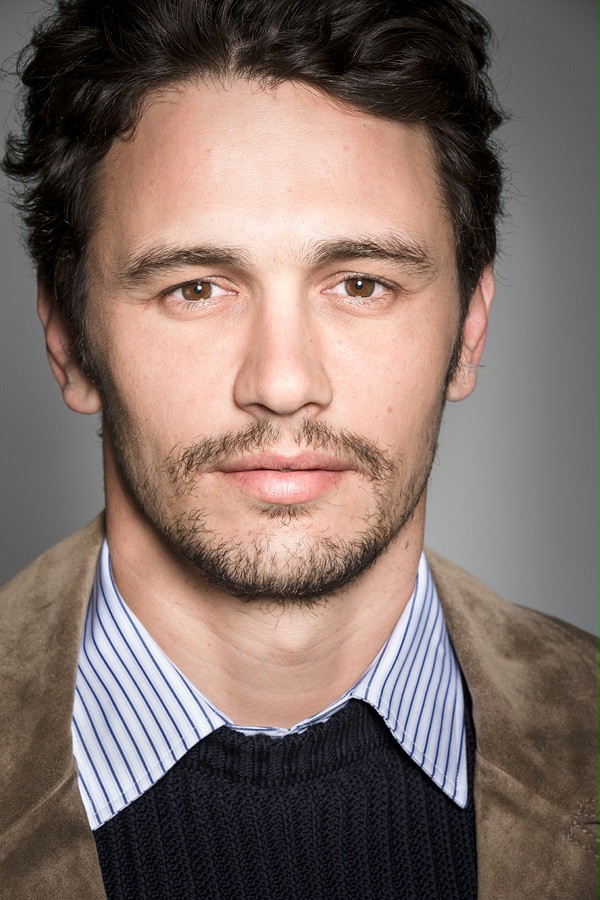 James Franco has lost advertising deals because the companies were unhappy with him backing films about gay sex and the porn industry.
The Oz the Great and Powerful star recently produced Kink, a documentary about a hardcore porn studio, and directed Interior: Leather Bar - which features gay sex scenes - and he admits working on such daring projects is always a "risk" because of how it impacts other elements of his career.
"It is a risk. The films I have did get a lot of praise, but I did get some pressure from other areas. I was supposed to do a commercial with this company and they pulled out because they weren't happy, they didn't like the subject matter of the films. It was a champagne company. You'd think they'd be grown up enough but I've had it happen with this company and a car company as well," he admitted.
However, the 34-year-old actor insists he will never let the decisions he makes on projects to be influenced by how they will impact on his later career: "If I'm at the threshold of doing a project and the question comes up, 'Will this be harmful to your career?,' I never want that to be a deciding factor."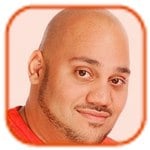 Posted by Andru Edwards Categories: Movies, Music, Sex Tapes,
Miley Cyrus has been offered $1 million to star in a porn film.
The former Disney star - who is engaged to Liam Hemsworth - has been approached by Sex.com about a softcore remake of her new music video "Decisions" alongside X-rated actress Jessie Andrews, 20, who stars in the promotional clip.
A letter sent to 19-year-old Miley's agent from Sex.com's Media Director Martin Ellison reads, "As you are already aware in the video she kisses her boyfriend, Liam who is dressed as a unicorn. We'd like to replace Liam with the AVN Starlet of the Year, Jessie! We aren't looking to make a boy/girl 'Hannah Does Montana' sex video here, but rather a softer 'girl on girl' version.. How far Miley chooses she wants to go is entirely up to her. We adore her new sexy look, and our members at sex.com have been emailing us all day begging us to make her and Jessie an offer to star together."
The company have already approached Los Angeles nightspot Beacher's Madhouse within the Roosevelt Hotel - where the original "Decisions" video was shot - about filming there and according to gossip website TMZ.com, Jessie has agreed to take part in the raunchy remake.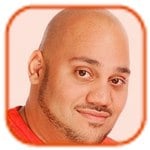 Posted by Andru Edwards Categories: Drama, Romance, Casting, Celebrity Gossip, Upcoming Releases,
Elizabeth Olsen thinks that women need to watch more porn.
The actress has ruled out taking on the lead role of Anastasia Steele, a young woman who is introduced to the world of bondage and kinky sex by manipulative billionaire Christian Grey, in the movie adaptation of Fifty Shades of Grey, and thinks that its impact on society means people need to watch more porn.
"It's had a huge impact on society. Apparently rope sales have skyrocketed because women who've read the book are really getting into bondage, which is kind of great. It's such a taboo for women to actually discuss sexuality without the help of Cosmopolitan. All of a sudden, this book has become a sensation because the women reading it haven't had access to this kind of thing before. I was talking to a guy who was making a joke about it, saying, 'Clearly, these women just need to watch porn.' In a way, he's right."
While Elizabeth doesn't want the role, Emma Roberts recently revealed she would jump at the chance to star in the movie: "Everyone says read Fifty Shades of Grey. I don't really understand. But everyone on the plane was reading it, and I was like, 'I should probably just get it.' I haven't read it, I don't even understand, but yeah, it sounds awesome. Anything racy, hot. Sure, let's get hot."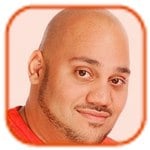 Posted by Andru Edwards Categories: Movies, Music, Divorce,
Russell Brand says that he and ex-wife Katy Perry practiced "wheelchair porn" during their marriage.
The comedian joked that the singer spent most of their time together in a chair used to aid people who have genuine trouble with walking. "She was very willing to do wheelchair porn. That woman spent 90 per cent of our marriage in a little electric wheelchair," he joked in an interview with Howard Stern.
Russell admitted that his sexual tastes have become tamer in recent years: "I don't want porn anymore. There is no market for it in my life. I've got no kind of weird predilections especially."
During the same interview, the Brand X host confirmed that he is dating Isabella Brewster. Brand also described Perry's single "Wide Awake," which is thought to deal with the breakdown of his and Perry's marriage, as a "nice song."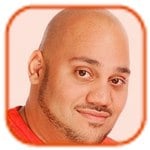 Posted by Andru Edwards Categories: Movies, Television,
Jon Hamm used to work in the porn industry.
The 40-year-old actor - who is best known for playing Don Draper in Mad Men - took on several different jobs as he struggled to land acting work, with his stint as a set designer on adult movies among the most memorable:
"Essentially, I had to move furniture around sweaty, naked people. It wasn't a great job but the money was useful. I had to get by - I wanted to be an actor. Let me just stress there was no penetration - it was soft-core porn."
Jon - who also worked as a bartender, writer and teacher - considered quitting acting following a "bleak" period where he was rejected for many roles and was dropped by his agent. "It was bleak - that was part of a three-year period where I was solely rejected. I had given myself 'til my 30th birthday. I moved out to LA when I was 25 and I figured if I can't make it in five years of trying, then it's time to pack up."
Click to continue reading Jon Hamm Worked in Porn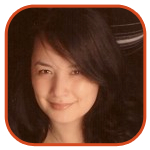 Posted by Veronica Santiago Categories: Casting, Celeb News, Celebrity Gossip, Rumors,
-Laurence Fishburne's daughter, Montana, has decided to get into the porn industry. The 19-year-old apparently believes a sex tape will make her famous like Kim Kardashian. Sigh.
-"Long Island Lolita" Amy Fisher is also seeking fame through adult films. Fisher - already the subject of a homemade video - has struck a deal to star in four new movies.
-According to actor Scott Patterson, a big screen Gilmore Girls movie might still be in the future. "I think the fans are so loyal and so faithful, that it probably will happen," he told EW.
-Inception's Leonardo DiCaprio has reportedly dropped out of a movie that was to be directed by Mel Gibson. The actor claims his participation in the project was only part of Mel's dream.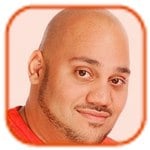 Posted by Andru Edwards Categories: Biopics, Drama, Independent, Period, Casting, Celeb News, Celebrity Gossip, Upcoming Releases,
UPDATE: Fox411.com is now reporting that Lohan has some "reservations" and has not yet officially signed on.
Lindsay Lohan's come a long way since her years as a Disney star. It's just been confirmed that the troubled actress will play Linda Lovelace in the independent movie Inferno.
Lovelace, real name Linda Susan Boreman, was a porn star best known for her work in 1972's Deep Throat.
"We've all thought that Lindsay would be a great choice for a while now, and we're all convinced that she is going to do it," producer Wali Razaqi said. "For at least a year, the director Matthew Wilder and I have gone back and forth imagining how awesome of a performance she could give if she was in the movie."
Click to continue reading Lindsay Lohan Lands Porn Star Role
Read More

| Los Angeles Times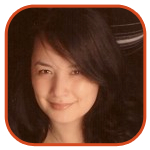 Posted by Veronica Santiago Categories: New Line, Warner Bros, Horror, Independent, Romance, Sequels, Comedy, Casting, Celeb News, Celebrity Gossip, Filmmaking,
-Kim Cattrall said she had to gain 15 pounds to play a washed-up prostitute in Meet Monica Velour. Great - now 115 pounds is the new "washed-up" point.
-Speaking of Cattrall, advance tickets to Sex and the City 2 have already been selling like hotcakes. That movie doesn't even open until May 27!
-Afraid True Blood's June 13th return won't have enough "action" for you? Then maybe you should be checking out Tru: A XXX Parody. (The hilarious clip's got language, no nudity.)
-Lindsay Lohan was cut from The Other Side because financiers didn't deem her to be "bankable." But did they take into account how cheap she probably is?
-50 Cent is working hard to get less noticed. The rapper/actor has started removing his tattoos to help his growing film career. What? Men don't like makeup?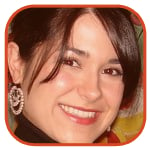 Posted by Katie Gutierrez Painter Categories: Editorials, In The News, Parenting, Sex,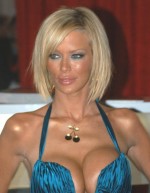 Alright, folks, ready for a little controversy? On second thought, what I'm about to write shouldn't be controversial. It should be a that's-ridiculous-and-disgusting-and-offensive-to-good-fathers-and-functional-daughters-everywhere no-brainer.
So tonight, as I'm driving home from nearly exerting myself to death on my bike, I hear this situation on the radio: A father, right here in my humble town, is encouraging his 18-year-old daughter to be an "adult film starlet." Yes. As in porn star. Here's how this went down. Apparently this
douche
dad had his old college buddy—and thriving porn star friend—over to dinner. This friend sees the 18-year-old daughter and tells her father that she's "smokin' hot." Not conventionally gorgeous like Jenna Jameson, he adds, but she could easily fit among the top 25 of today's porn stars. He wanted to sign her right there on the spot. For $400,000 a year. And Daddy says? Hell yes!
Well, okay, I guess he didn't say hell yes. He brought it up with his daughter, who was "taken aback" by the suggestion. Um, yeah! If my dad approached me after dinner with his raunchy-ass friend and said, "Hey, Kate—Bob thinks you've got the stuff"—a.k.a. T&A—"to be a hot porn star. Wanna give it a go? You've got my support." I'd be like, WTF? My dad thinks I'm a ho.
And the kicker. Apparently the girl's mother—who is still married to the father, mind you—knows nothing about any of this. She has no idea that her husband, who held their baby girl in his arms after she was born, is encouraging said baby girl to be everybody's "baby girl." Yes. That'll be a fun conversation. "Hey, hon, how would you feel about Margaret being renamed Crystal and starring in Back Door Beauties XXIIIII?" If I were the wife, I'd be packing my bags and my daughter and getting the hell outta there!
Am I being completely close-minded here? Is this actually the act of a loving and supporting father who wants his daughter to be financially and sexually liberated? Or is this
pimp
guy just absolutely in-effing-sane? How would you react if you were the daughter or the wife in this situation? I'd love your opinions!
Oh… and as a fun little add-on, my husband just told me about a dad who SWORDED HIS SON for not moving out. Sworded. As in like, stabbed with a sword that he just happened to have hidden under the living room couch. Well, yeah. Isn't that where everyone keeps their swords? The son's okay. The dad's effing nuts. What's wrong with parents these days???
© Gear Live Inc. – User-posted content, unless source is quoted, is licensed under a Creative Commons Public Domain License. Gear Live graphics, logos, designs, page headers, button icons, videos, articles, blogs, forums, scripts and other service names are the trademarks of Gear Live Inc.