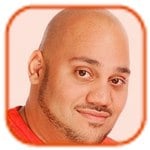 Posted by Andru Edwards Categories: Apple, Handhelds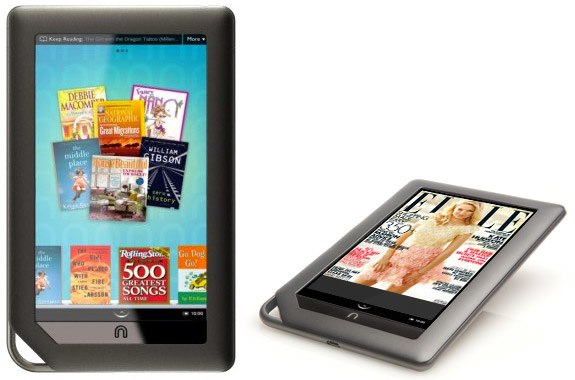 The increase in U.S. adults who own e-readers is outpacing the growth of tablet owners, according to a new phone survey by the Pew Internet Project.
Adults who owned ereaders like Amazon's Kindle and Barnes & Noble's Nook doubled from 6 percent of the U.S. adult population in November 2010 to 12 percent in May 2011, according to the survey of 2,277 respondents aged 18 and over. The survey was conducted in both English and Spanish.
Over the same period, the share of adults who said they owned a tablet such as Apple's iPad grew as well, but by just 3 percentage points. About 5 percent of respondents in an earlier Pew survey from November of last year said they owned a tablet, while 8 percent said they did in the most recent one, conducted between April 26 and May 22.
Click to continue reading E-readers are beating tablets in US adoption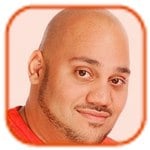 Posted by Andru Edwards Categories: Cameras, Cell Phones
Last week Flickr announced that the iPhone 4 leapfrogged the Nikon D90 to become the most popular camera used by members of the photo hosting site. So we asked readers: is your cell phone your primary camera?
566 people weighed in to answer the question, and the results were pretty close. A quarter (142 people) said their phone's camera is their primary camera because they don't see the need to carry around an additional device. 24 percent of respondents (136 people) said their phone isn't their primary camera because they like using a regular camera. About a fifth (117 people) said they use both a standalone camera and a camera phone. The good quality of their phone's camera is the reason 18 percent of readers (100 people) reported that their phone is their primary camera while a lousy camera is the reason 13 percent (71 people) said they don't use their phone as their primary camera.
Click to continue reading 43% of people use their phone as their main camera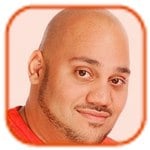 Posted by Andru Edwards Categories: Features, Handhelds
No point in denying it, I've been thinking about how I can get an Apple iPad 2 ever since Apple unveiled it on March 2. As a current iPad owner, though, this means I have some decisions to make.
I could sell it on the open market. But eBay is already stuffed to the gills with new and used iPads. So is Craigslist. I could use one of the services that offer tech trade-ins, but most want to give me $400 or less for my pristine, first-generation iPad. The longer I wait, the less I'll get. Having spent over $900 (with tax and my iPad cover) on the tablet last year, I'm having trouble accepting that I might have to sell my iPad for less than half its original value.
Click to continue reading iPad owners: Will you be buying iPad 2?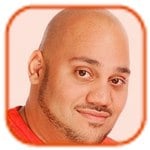 Posted by Andru Edwards Categories: Apple, Features, Handhelds
Verizon Wireless has finally scored the iPhone! The iPhone 4 will be available from Verizon on February 10th, and we wanted to know how the news affects you. Are you a Verizon customer who's been waiting for the iPhone to come to your network? Are you a fed up AT&T customer who is looking to switch ASAP? Maybe you're glad to see the announcement, but don't plan on buying until iPhone 5. Whatever it may be, hit up our poll and let us know.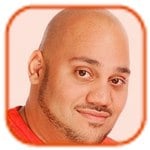 Posted by Andru Edwards Categories: Features, HDTV, Home Entertainment, Internet
Now that Hulu Plus has been announced and priced at $9.99 per month, we wanted to find out just how many readers plan on subscribing to the expanded Hulu service. Remember, that $10 gets you access to high definition shows, access to a much wider catalog of content, the ability to use Hulu on the iPhone and iPad, and future access on game consoles like Xbox 360 and PlayStation 3.
So, are you in?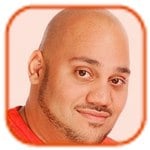 Posted by Andru Edwards Categories: Apple, Cell Phones, Features
As with any new major product launch, the iPhone 4 isn't without some manufacturing issues. Some users are reporting that their signal will drop if they touch the antenna on the lower left, other are reporting yellow spotting on the display, and some others are saying that their volume buttons are inverted. So, we wanna hear from you—is your iPhone 4 acting up in any way, or is your unit awesome?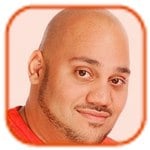 Posted by Andru Edwards Categories: Apple, Features, Handhelds
Okay, we know that Apple will be launching their new tablet device at their January 27th event next week, and the hype for the device is unlike anything we've experienced in the tech world, and that includes the pre-iPhone hype. We just wanna get a gauge on what you guys are thinking right now. So tell us, would you pre-order the Apple Tablet/iPad/iSlate today if you could, with no concrete knowledge of what exactly it does or how it will work?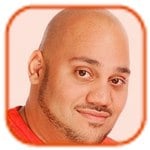 Posted by Andru Edwards Categories: Features, Hot Deals
Okay, we need to hear from you guys, our peeps. We've told you about a bunch of Black Friday 2009 deals, some of which are downright fantastic, like that $78 Blu-ray player at Walmart. So we want to know, do you plan on braving the crowds on Friday morning to take advantage of any of this years Black Friday sales? Will you be doing your shopping from home? Or do you just not care?
Give us a glimpse into your world, will ya?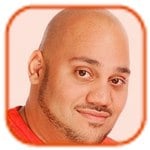 Posted by Andru Edwards Categories: Apple, Features, Hot Deals, Software
Apple's next major operating system release, Snow Leopard hits stores and doorsteps this Friday, August 28th. That's at least 4 days earlier than even Apple estimated, as the expectation all along has been that Snow Leopard would see a September release. On Monday, the online Apple Store went down briefly, and when it came back up, Snow Leopard was center stage, announcing a delivery date of August 28th to customers who pre-order, so they'd get it the same day that it hit stores. If you haven't yet, Amazon has got some nice discounts:
So, how about you? Did you pre-order Snow Leopard? Are you excited about it? Is it no big deal? Let us know, we wanna hear you.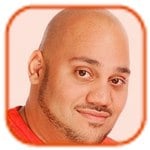 Posted by Andru Edwards Categories: Accessories, USB, Features, Internet, Video Games, Wireless / WiFi
Time to bring back the Gear Live poll, because we're wondering what method most Xbox 360 users are employing when they connect their consoles to their home networks. We're talking about you. Did you spend the extra benjamin on one of the Wireless Networking Adapters? Do you run a long-ass cable from your router to the 360 to avoid latency (or cost of said adapter)? Something else?
Hit up the poll and let us know, and feel free to use the comments to give us a more thorough response!
© Gear Live Inc. – User-posted content, unless source is quoted, is licensed under a Creative Commons Public Domain License. Gear Live graphics, logos, designs, page headers, button icons, videos, articles, blogs, forums, scripts and other service names are the trademarks of Gear Live Inc.