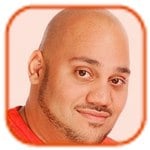 Posted by Andru Edwards Categories: Music, Features,
Lana Del Rey thinks that feminism "isn't interesting."
The "West Coast" singer, who is set to release her new album Ultraviolence this month, insists that she doesn't find feminism "an interesting concept," and admits she is often bored when people talk to her about it.
"For me, the issue of feminism is just not an interesting concept... Whenever people bring up feminism, I'm like, God. I'm just not really that interested. I'm more interested in, you know, SpaceX and Tesla, what's going to happen with our intergalactic possibilities," she said.
However, the star went on to explain that her idea of a true feminist is a woman who "feels free enough to do whatever she wants."
Meanwhile, the star, who debuted the title track from her new album yesterday on YouTube, also spoke about video footage taken by a fan of her crying on stage last year during a gig in Dublin, Ireland. "I'd been sick on tour for about two years with this medical anomaly that doctors couldn't figure out. That's a big part of my life: I just feel really sick a lot of the time and can't figure out why. I'd gotten these shots in Russia, where we'd just been. It was just heavy. It's just heavy performing for people who really care about you, and you don't really care that much about yourself sometimes," she explained.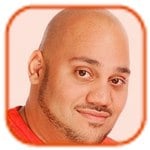 Posted by Andru Edwards Categories: Movies, Celebrity Babies, Child Stars, Features,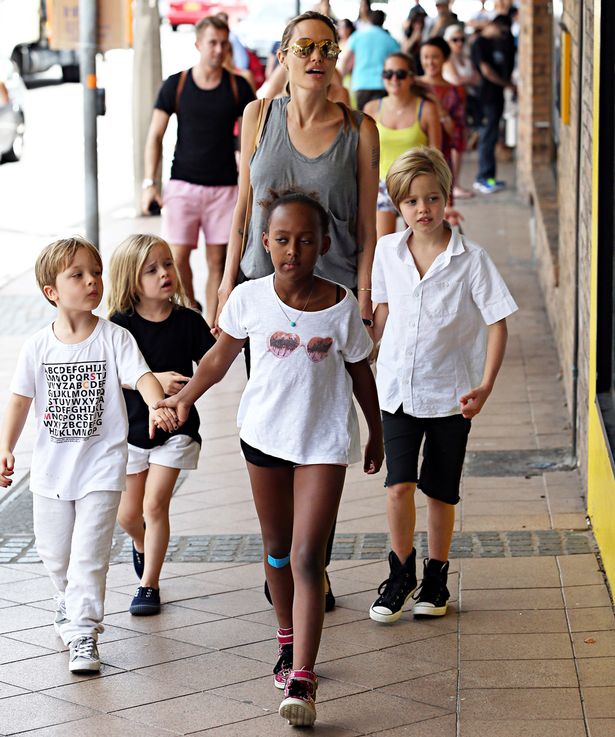 Angelina Jolie wants her children to pursue careers in politics.
The 38-year-old actress is raising six children with her long-term partner Brad Pitt, 50, but she's admitted she hopes they decide to take another career path rather when they begin working rather than following them into acting: "I'm trying to interest them in politics. My sons and daughters might fill high-powered functions instead."
The Hollywood couple take their sons Maddox, 12, Pax, 10, and five-year-old Knox and daughters nine-year-old Zahara, seven-year-old Shiloh and five-year-old Vivienne with them while promoting their films around the world, but Angelina claims they also make them aware of the humanitarian work they do. "They know we make movies. But also that Daddy makes furniture and builds houses and that Mummy likes to travel with the United Nations," she told The Sun.
Click to continue reading Angelina Jolie Wants Her Children to Be Politicians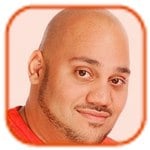 Posted by Andru Edwards Categories: Television, Parties, Rivalries, Rumors,
Kim Kardashian was upset to be snubbed by President Barack Obama this week.
The reality TV star had reportedly hoped to meet the commander-in-chief at Steven Spielberg's USC Shoah Foundation gala in Los Angeles on Wednesday, and though she wasn't seated near the guest of honor, she asked one of her entourage to find out if he would meet her, only for her request to be denied.
"Kim's table wasn't close to President Obama's but she enlisted one of her minions to scout out the opportunity to meet him. Obama's table and surrounding area was swarming with Secret Service, and security was very tight. Kim's lackey was told to go pound sand, and it was conveyed to Kim that she wouldn't be able to meet him," a source said.
Click to continue reading Obama Snubs Kim Kardashian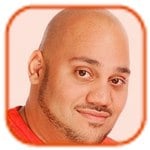 Posted by Andru Edwards Categories: Movies, Kind Acts,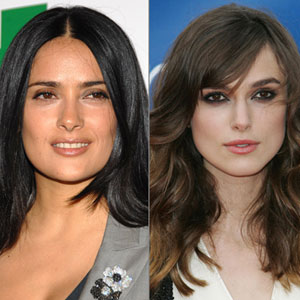 Keira Knightley and Salma Hayek are campaigning for women's rights in Afghanistan.
The actresses are among a number of celebrities who have put their name to a letter which has been sent to UK Prime Minister David Cameron ahead of International Women's Day on March 8, asking him to assure help in the country.
Afghanistan has a fragile political infrastructure, and while its people are embracing great change in 2014 - with elections and the withdrawal of international troops - many are concerned about how women, whose rights have increased a great deal in the last decade, will be treated in future.
Click to continue reading Keira Knightley Campaigns for Women in Afghanistan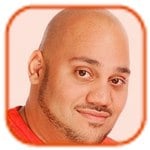 Posted by Andru Edwards Categories: Sports, Television, Weddings,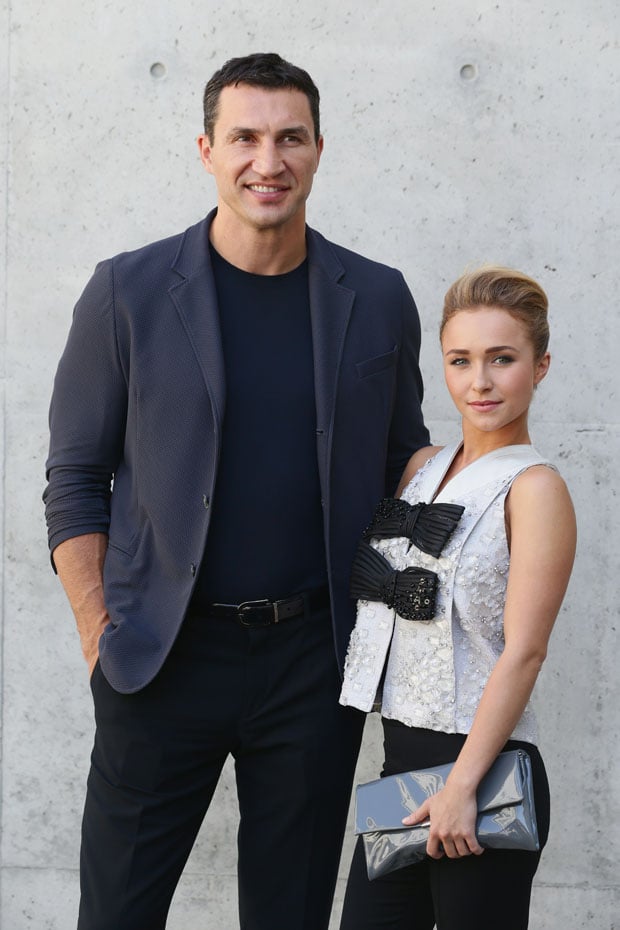 Hayden Panettiere's wedding is on hold.
The Nashville star is planning to tie the knot with her fiance Wladimir Klitschko, but at present they're putting their plans on ice because of violent unrest in the world champion boxer's home country Ukraine.
"With the circumstances right now, it's hard for us to set a date," Wladimir said.
Wladimir - whose older brother, retired boxer Vitali, leads Ukraine's opposition party - says Hayden is very supportive and takes the politics of his homeland seriously. "She's socially aware. She has that beauty outside, but most important is the beauty inside," he added.
Protesters have been demonstrating against Ukrainian President Viktor Yanukovych in Kiev - protests which have turned violent - over his decision to pull out of a landmark treaty with the European Union last year.
Click to continue reading Unrest in Ukraine Halts Wedding Plans for Hayden Panettiere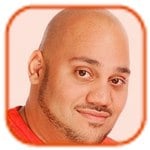 Posted by Andru Edwards Categories: Movies, Drugs, Features, Obituaries,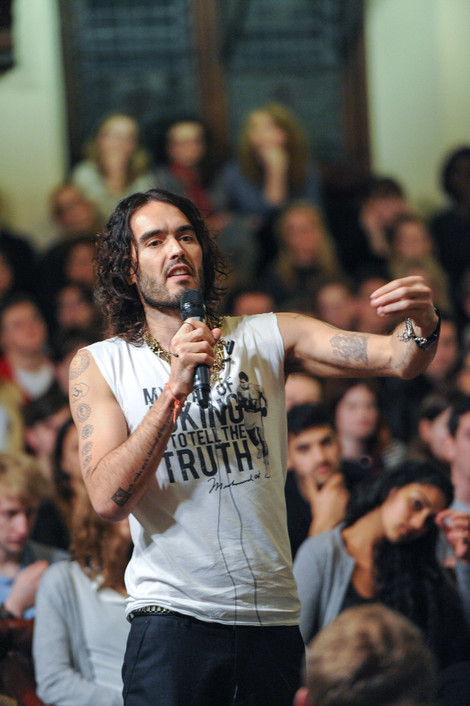 Russell Brand has called for a reform of drug laws following Philip Seymour Hoffman's death.
The Oscar-winning actor tragically died in his New York City apartment over the weekend after experiencing a relapse, and Brand - who himself has battled drug addiction and alcoholism in the past - believes he is a ""victim" of laws that "criminalize drug addicts."
The 38-year-old comedian-turned-political activist believes addiction is a "mental illness" and should be treated as a medical condition in order to prevent tragedies such as Hoffman's death from a suspected heroin overdose. In an article written for The Guardian newspaper, he stated, "Addiction is a mental illness around which there is a great deal of confusion, which is hugely exacerbated by the laws that criminalize drug addicts. If drugs are illegal people who use drugs are criminals. We have set our moral compass on this erroneous premise, and we have strayed so far off course that the landscape we now inhabit provides us with no solutions and greatly increases the problem. People are going to use drugs; no self-respecting drug addict is even remotely deterred by prohibition."
Click to continue reading Russell Brand Wants Drug Law Reform in Wake of Hoffman's Death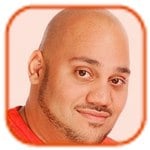 Posted by Andru Edwards Categories: Music, Features,
Madonna received death threats for defending ##### Riot.
The "Hung Up" hitmaker gave an impassioned speech at the Amnesty International Concert in New York last night, in which she described herself as a "freedom fighter" as she introduced the Russian group - who were jailed on charges of hooliganism motivated by religious hatred after performing a protest song in a Moscow cathedral - to the stage to address the audience at the Barclays Center.
"The right to be free, to speak our minds, to have an opinion, to love who we want to love, to be who we are -- do we have to fight for that? I've always considered myself a freedom fighter since the early '80s when I realized I had a voice and I could sing more than songs about being a material girl or feeling like a virgin. And I have definitely paid for and have been punished for speaking my mind and for sticking my neck out for this kind of discrimination. But that's OK."
Click to continue reading Madonna Reveals Death Threats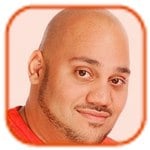 Posted by Andru Edwards Categories: Movies, Charity,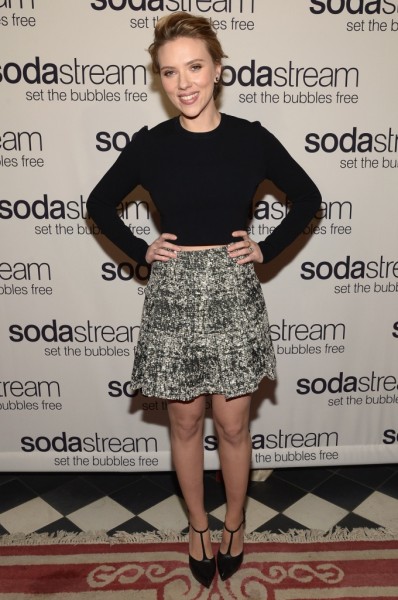 Scarlett Johansson has quit her role as an ambassador for Oxfam.
The 29-year-old actress - who has been working with Oxfam since 2007 - has stepped away from actively supporting the charity which opposes all trade from Israeli settlements due to a "fundamental difference of opinion."
Scarlett's move comes after she received criticism for her support of SodaStream - a home soda maker - which has a factory in an Israeli settlement in the West Bank. "Scarlett Johansson has respectfully decided to end her ambassador role with Oxfam after eight years. She and Oxfam have a fundamental difference of opinion in regards to the boycott, divestment and sanctions movement. She is very proud of her accomplishments and fundraising efforts during her tenure with Oxfam," a statement released stated.
Oxfam wishes the brunette beauty luck with future endeavors but accepts their different stance meant they were "incompatible." The charity said, "While Oxfam respects the independence of our ambassadors, Ms. Johansson's role promoting the company SodaStream is incompatible with her role as an Oxfam Global Ambassador. Oxfam believes that businesses, such as SodaStream, that operate in settlements further the ongoing poverty and denial of rights of the Palestinian communities that we work to support. Oxfam is opposed to all trade from Israeli settlements, which are illegal under international law."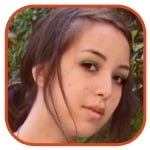 Posted by Robin Paulson Categories: Breaking News, Obituaries,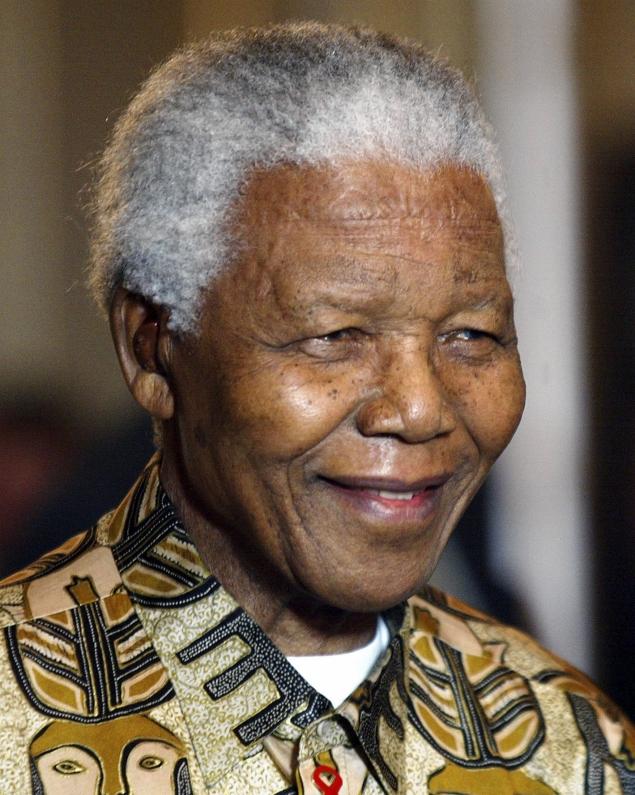 The force behind the South African anti-apartheid revolution and the country's first black president, Nelson Mandela, has passed away at 95 years of age today.
After having spent three months in the hospital for a lung infection, Mandela was being treated at home for his illness.
Jacob Zuma, the current president of South Africa, released a statement confirming the news: "Our nation has lost its greatest son... What made Nelson Mandela great was precisely what made him human. We saw in him what we seek in ourselves... Fellow South Africans, Nelson Mandela brought us together and it is together that we will bid him farewell."
Mandela, who was imprisoned for 27 years, helped lead South Africa away from white-minority rule in the 1990's with peaceful resistance. For this, Mandela won the Nobel Peace Prize in 1993 and has since become an icon in the fight for racial equality.
Read More

| BBC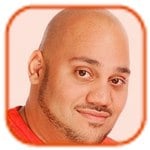 Posted by Andru Edwards Categories: Movies, Music, Television, Rants,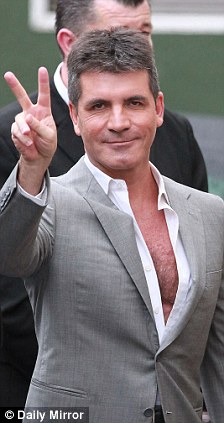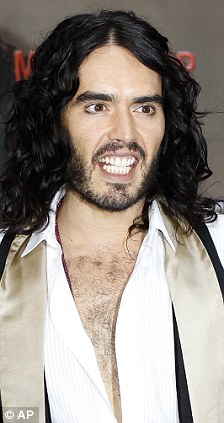 Simon Cowell has told Russell Brand to give up his multi-million pound salary if he's serious about his new political beliefs.
The music mogul has criticized the comic star for accepting large salaries for his Hollywood films, while also campaigning against the political system in the UK. Russell, 48, recently joined a protest with British activist group Anonymous as part of a worldwide protest against austerity cuts and the disadvantages of the current socio-economic system.
But Simon thinks Russell is a hypocrite who doesn't do what he says and has actually greatly benefited from capitalism. "A revolution? He's getting $10 million a movie. I mean come on! Well give your money back then, Russell. I always say that about people. Start off as you mean to go on. Donate all the money back to the revolution and then I'll believe it. I'm living in a $10 million mansion and I want a revolution? Give me a break," said the X Factor boss.
Click to continue reading Simon Cowell Tells Russell Brand to Give Up His Money
© Gear Live Inc. – User-posted content, unless source is quoted, is licensed under a Creative Commons Public Domain License. Gear Live graphics, logos, designs, page headers, button icons, videos, articles, blogs, forums, scripts and other service names are the trademarks of Gear Live Inc.