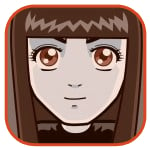 Posted by Sheila Franklin Categories: Google, Internet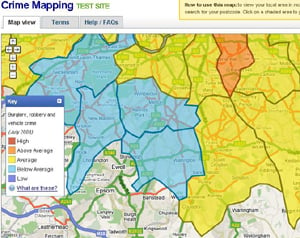 The Metropolitan Police in London have created a computer crime-mapping beta website. With it, users can find local cops, report a crime, and learn about crime prevention, victim support, and details of their local baddies. The Google mapping system also allows for detailed information on number, rate, and other crime figures by zeroing in on specific neighborhoods with a postal code search. While this sounds all well and good on
paper
sight, pity those who find out that their own neighborhood is a red zone.
Read More

| Metropolitan Police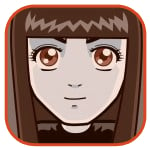 Posted by Sheila Franklin Categories: Editorial, Video Games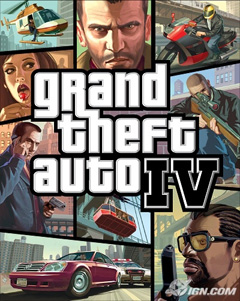 When you read about this stuff it still seems incredulous. Officials in Thailand have banned Grand Theft Auto IV after a teen claimed to have murdered a cab driver after having seen it in the game. Thai newspapers report that the 18 year-old tried to steal the taxi then killed the 54 year-old driver when he fought back. Bangkok Police Capt. Veerarit Pipatansak claims that "he wanted to find out if it was as easy in real life to rob a taxi as it was in the game." If convicted, the teen could face the death penalty, a high price to pay for a video game.
Which do you guys think is more ludicrous, the fact that the kid was influenced enough to commit a crime or that the officials think banning the game will stop the problem?
Read More

| BBC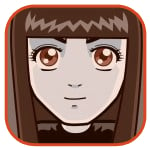 Posted by Sheila Franklin Categories: Hot Deals, Internet, Misc. Tech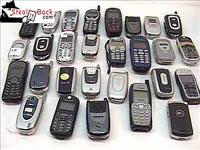 Ever wonder what happens to items recovered in police raids? As of January, they are being offered on PropertyRoom. An alternative to police auctions, they provide a myriad of items from jewelry to electronics to vehicles. They obtain the items from over 1,000 law enforcement agencies. Bids often start at $1.00 and after checking out the site, we found over 400 electronic items at these incredible prices:
Blackberry 7100g Cell Phone - $16.11
JVC THC60 5.1 Channel DVD Home Theater - $181.90
Logitech Ipod Docking Station - $31.00
Digital Wireless Phones, 25+ Pieces - $155.00
Magnavox MPD850 Portable DVD Player - $36.01
Hitachi DZ-MV730A DVD Camcorder - $140.86
By the way, they also record serial numbers, so if you had an item stolen and can prove you owned it, they will return it to you. Sign up is free if you want to join in the bidding or are simply looking for something that got away from you.
Read More

| Property Room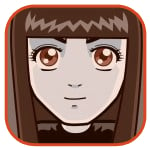 Posted by Sheila Franklin Categories: Apple, Portable Audio / Video

New police cadets in New York are receiving iPods to help them in their studies. They are pre-loaded with information on Penal Law, criminal procedure, warrants, and ethics. About 950 recruits received the PMPs for their studies and are expected to graduate late this month.
"Now a recruit can watch a class on 'search and seizure' while going home on the subway," Police Commissioner Raymond Kelly said.
That's certainly a pleasant thought. The next time you take a train in NY and the rookie is too busy checking out the
tunes
information to catch the baddies mugging that old lady in the back of the car, we can all be content in knowing that he/she is just doing some homework.
Read More

| Reuters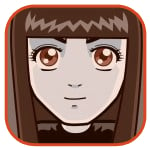 Posted by Sheila Franklin Categories: Design, Misc. Tech, Transportation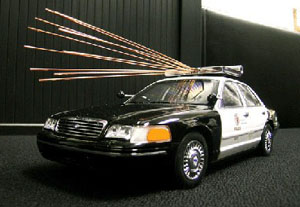 If you saw the movie "2 Fast 2 Furious," you will probably recognize the electromagnetic system that can stop vehicles. Researchers at Eureka Aerospace are creating a device that is about 7 x 3 feet and weighs 200 lbs. Attached to a car or aircraft carrier, it sends out pulsing microwave radiation to disable the microprocessors that keep the car engine going. Chief Exec James Tatoian says that the system may be available for security purposes within 18 months. That gives us less than two years to beat out those speed traps or buy a car made before 1972, which was when electronic control modules were first placed in them.
Read More

| ABC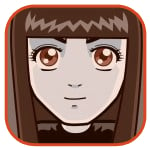 Posted by Sheila Franklin Categories: Cameras, Misc. Tech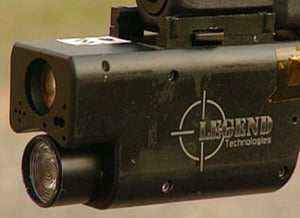 Cops in Orange County, New York have been given Pistol Cams so that they can record moments before they shoot the bad guys. Originally designed to videotape animals when hunting, they can be used to show unlawful force and review incidents after the gun is fired. Attached to a gun barrel, the Legend Technologies cam is so precise that it can capture a speeding bullet after it has been shot, cannot be broken into for tampering, and as Captain Dennis Barry of the Sheriff's Office claims, "ensures the public the police are not overstepping their boundaries." All this time we figured that's why Superman stuck around the big cities.
Read More

| ABC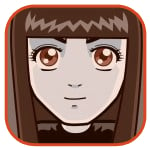 Posted by Sheila Franklin Categories: Misc. Tech, Toys, Transportation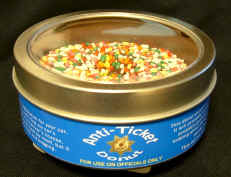 We have all made some of those traffic errors and gotten tickets that might have been ignored with the proper bribery. The Anti-Ticket Donut is designed for those occasions. When the police officer asks you to produce your registration and license, reach right into your glove compartment and offer him/her the chocolate ($8.75) or sprinkled ($9.95) treat-in-a-tin. Of course, the donut is made of plastic, but we figure you can always stop at Krispy Kreme for the real thing if you are heading towards a known speed trap. Besides, it would make a great gift for your uncle, Chief Wiggum.
Read More

| Product Page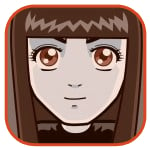 Posted by Sheila Franklin Categories: Corporate News, Internet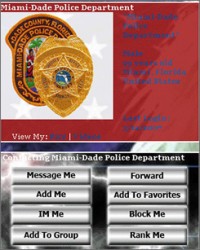 Since we reported the ongoing saga of Sgt. Copeland and his search on MySpace for his perp, we discovered that there has been a rise of hoax profiles on the site. Six of the approximately 16 sheriff or police departments profiles have already been found to be phony by USA Today. When asked to check into the problem, MySpace closed some that claimed they were New York, Virginia, New Jersey, Florida law enforcement departments.

Hemanshu Nigam, MySpace's chief security officer, has promised to look into other suspicious-looking profile pages, since there are those who can be rather creative with their use of online deception. They are also training police on how to set up a MySpace page and tag it as an official profile. With over 160 million total profiles on the site, that's a lot of cyber coffee and donuts to provide.
Read More

| USA Today

Posted by Christopher Sasaki Categories: Culture, Internet, Xbox 360, Xbox Live
The networking features of the Xbox 360 apparently helped police track down a stolen Xbox 360, according to a news report from KCCI in Des Moines, Iowa. The victim, James Gardner, had his Xbox 360 stolen; fortunately, he had an Xbox Live subscription. Eventually, the Xbox 360 was connected to the Internet and police were able to track the IP address for the user. From there, they traced the system back to the store where it was purchased; the store had an address for the person that traded in the system, and that address was apparently accurate. This let the police track down the alleged thief and recover Gardner's Xbox 360. West Des Moines police are currently pursuing charges.
Read More

| KCCI

© Gear Live Inc. – User-posted content, unless source is quoted, is licensed under a Creative Commons Public Domain License. Gear Live graphics, logos, designs, page headers, button icons, videos, articles, blogs, forums, scripts and other service names are the trademarks of Gear Live Inc.