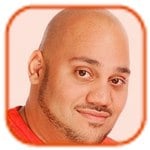 Posted by Andru Edwards Categories: Hardware, PlayStation Vita, Sony,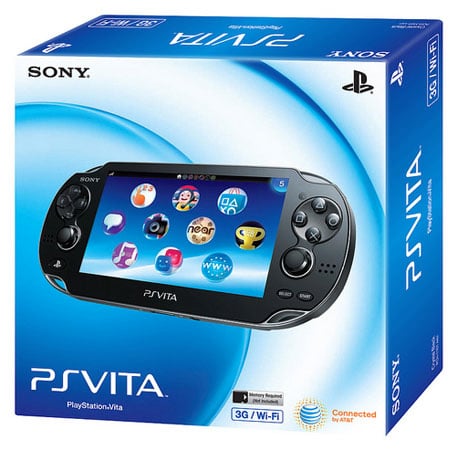 Sony has announced a Feb. 2012 launch date for the PlayStation Vita, its next-generation portable console, SCEA's chief executive said at the Web 2.0 Summit on Tuesday. You can pre-order one now.
Sony previously said that the PlayStation Vita would launch Dec. 17 in Asia and Japan in time for the holidays. Hundreds of people lined up in Tokyo just to get in line for the presale.
"But today, we're announcing that it will be available in North America, Latin America and Europe on Feb. 22, just four months away," said Jack Tretton, chief executive of Sony Computer Entertainment of America. Sony will price the Vita at $249 for the Wi-Fi version and $299 for the Wi-Fi/3G version, Tretton said.
Sony executives said previously that the Vita would miss the winter holidays for the North American market.
Click to continue reading Sony's PlayStation Vita launches February 2012 in the US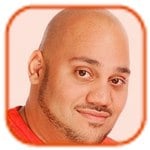 Posted by Andru Edwards Categories: Cell Phones, Hot Deals, Video Games,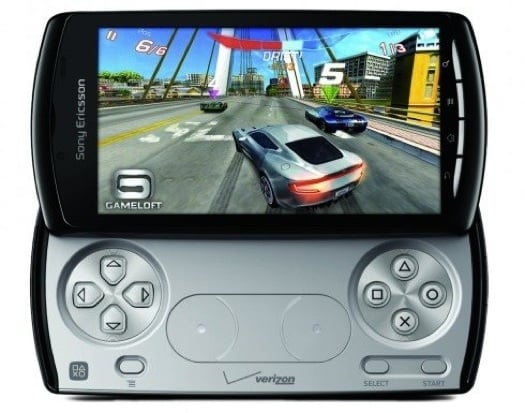 The Deal of the Day today features the newly-released Xperia Play Android smartphone from Sony Ericcson. This is the first Playstation-certified mobile phone (which is why many have dubbed it the Playstation Phone) which is awesome in itself, but what's even better is the price. You end up saving $400 on the Xperia Play full price, and $100 off the two-year contract price as well. This is the best price we've seen for the Xperia Play. If you're looking for a great Android device that also doubles as what pretty much amounts to a PSP, this is your phone. Aside from playing Playstation games, this is one of the new devices that's running Android 2.3 Gingerbread out of the box. Other specs include a Snapdragon II 1GHz CPU with Adreno 205 GPU, 5MP camera w/ autofocus & LED flash on back (VGA front-facing), 8GB microSD card pre-installed (up to 32GB supported), stereo sound, support for multi-player gaming, and more:
Save $400 on Xperia Play smartphone
Don't forget, if you're looking for other deals, be sure to check out our Newegg Promo Code thread. Oh, and if you're on Twitter, be sure to follow @TechPromos for the latest deals, or you can Like TechPromos on Facebook.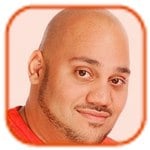 Posted by Andru Edwards Categories: Cell Phones, Google, Handhelds, Video Games,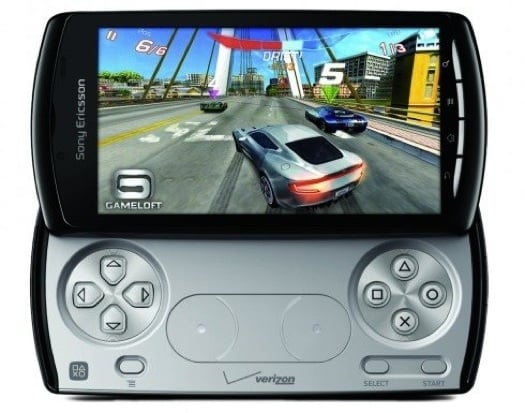 For those who've been patiently waiting for the Playstation phone to arrive, you'll be pleased to hear that Verizon is launching the Xperia Play on May 26th for $199.99 with a two-year contract. This is the first Playstation-certified mobile phone, and includes Playstation-style controls behind the slider. We're talking about a D-pad, face buttons, shoulder buttons, and touch-sensitive analog surfaces. Seven games will be pre-loaded on the device, including Madden NFL 11 and The Sims 3. Not too bad if you're a fan of Android and also want some good portable games with you at all times without having to remember the PSP while you're running out the door, right? Pre-orders start on May 19th on the Verizon Wireless Web site.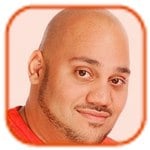 Posted by Andru Edwards Categories: Corporate News, Hot Deals, PlayStation 3, PlayStation Network, Sony,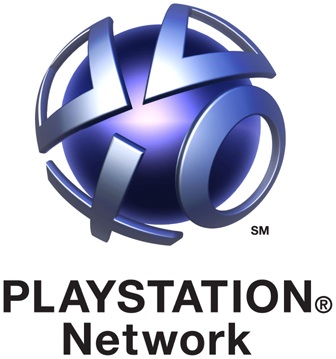 When Sony started restoring its PlayStation network this weekend, it promised a welcome-back consolation package for users who have been patiently waiting for its return since it went dark on April 20.
This afternoon, the company provided some details on what returning users will receive, including free games, movie rentals, and virtual items.
"We developed the program as an expression of our gratitude for your patience, support and continued loyalty during the service outage. From all of us at PlayStation, thank you and welcome back!" Patrick Seybold, senior director of corporate communications and social media, wrote in a blog post. "This package will be made available to all existing registered PlayStation Network and Qriocity users in North America (US and Canada), and will be made available shortly after we have fully restored the service."
What do you get? All PlayStation Network customers can choose two of five PS3 games: Dead Nation; inFAMOUS; LittleBigPlanet; Super Stardust HD; or Wipeout HD + Fury. PSP owners can select two of four games: LittleBigPlanet; ModNation Racers; Pursuit Force; or Killzone Liberation. All games will be available for 30 days after the store is restored and can be kept forever.
Click to continue reading A look at Sony's Playstation Network "Welcome Back" freebie package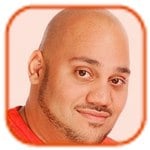 Posted by Andru Edwards Categories: Corporate News, PlayStation 3, PlayStation Network, Sony,
Sony Online Entertainment brought its PlayStation Network back online (after a major security breach took PSN down) in parts of Europe and the U.S. Saturday, but some 12 hours after the announcement many PSN customers were left wondering when it would be their turn.
At about 8:30 p.m. ET Saturday, Sony announced it would begin a "phased" return of PSN services to customers following a three-week outage caused by a hack of the network that forced the company to take it down. But a map of the U.S. that Sony is updating to reflect when its network goes live in individual states was left with numerous states without service in the Midwest, South and Northeast as of about 8 a.m. ET.
Several hours after the initial announcement, readers in Texas, Illinois and other states were complaining that PSN service had not been restored to their areas. Sony had warned that it would "take several hours to restore PSN throughout the entire country."
Meanwhile, PSN customers in Australia and the Caribbean wondered when their areas would go back online. Sony's Saturday announcement only referred to Europe and North America.
The company issued a further notice to PSN customers whose service had been turned on but who still weren't able to access the network:
Click to continue reading Sony Playstation Network back online in most areas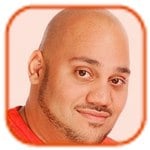 Posted by Andru Edwards Categories: Editorial, Features, Internet, Video Games,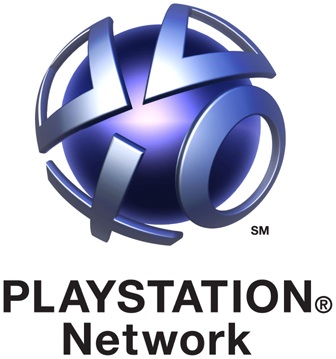 Sony's devastating security breach is not only a public relations nightmare and now, an identity-theft worry for its customers, but it's also a reminder (yet again) of the vulnerability of computer networks.
Sony's PlayStation Network is comprised of networked servers housing massive amounts of data including valued customer data. The parts making up Sony's network are not much different than the parts making up any other business' network, except most business networks are on a smaller scale.
While Sony is not releasing a lot of detail as to how the breach was carried out or what security mechanisms it had in place that failed, there are some good lessons learned for any business no matter what the size about protecting network infrastructure and the data residing on those networks.
One of the key ways any company owner can protect themselves is to forget the notion of, "Why would anyone want to hack into my network?" Why? Because they can. Whether you run a business making chocolate candies or handle financials for thousands of clients, taking an offensive approach against hackers, network intruders, or script kiddies looking to make a name for themselves, is fundamental to protecting your business network.
It's important to know that in the technology world, there is no such thing as 100 percent secure. You can lessen the chances of network or data compromise though, with a few tips:
Click to continue reading Businesses: Here's what you can learn from the Sony PSN security fail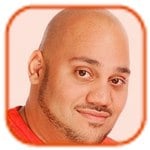 Posted by Andru Edwards Categories: Corporate News, PlayStation 3, PlayStation Network, Sony,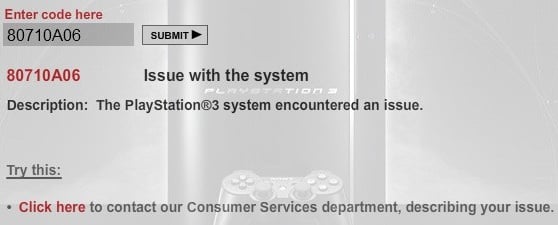 Sony said Thursday that its PlayStation Network, the online service that connects Sony's game consoles like the PlayStation 3, may be out for a "full day or two" due to an unexpected and unexplained outage.
Sony first confirmed the outage at 5:50 PM Wednesday night, when Patrick Seybold, the senior director of corporate communications and social media, reported that "We're aware certain functions of PlayStation Network are down," Seybold said. "We will report back here as soon as we can with more information."
At 9:34 AM on Thursday, Seybold added the latest information, which will be grim news for PlayStation players.
"While we are investigating the cause of the Network outage, we wanted to alert you that it may be a full day or two before we're able to get the service completely back up and running," Seybold added. "Thank you very much for your patience while we work to resolve this matter. Please stay tuned to this space for more details, and we'll update you again as soon as we can."
Click to continue reading PlayStation Network down for a "day or two" after outside attack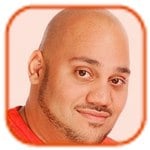 Posted by Andru Edwards Categories: Cell Phones, Google, Handhelds, Video Games, Videos,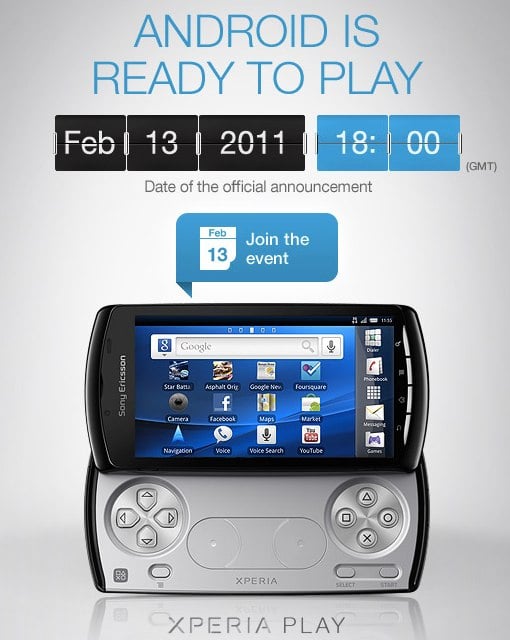 The Sony Ericsson Xperia PLAY becamse very real last night, as it was highlighted in a very cool Super Bowl XLV commercial that featured the Google Android robot getting a back-alley body modification to add thumbs to his arms so that he could get his game on. This Xperia PLAY is the world's first PlayStation certified smartphone, and we're looking forward to February 13th, when all the details will be revealed. Check out the commercial after the jump.
Click to continue reading Sony Ericsson Xperia PLAY Android PlayStation phone Super Bowl commercial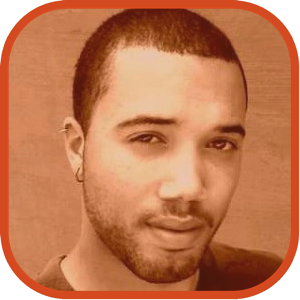 Posted by John Kilhefner Categories: Cell Phones, Handhelds, Video Games, Videos,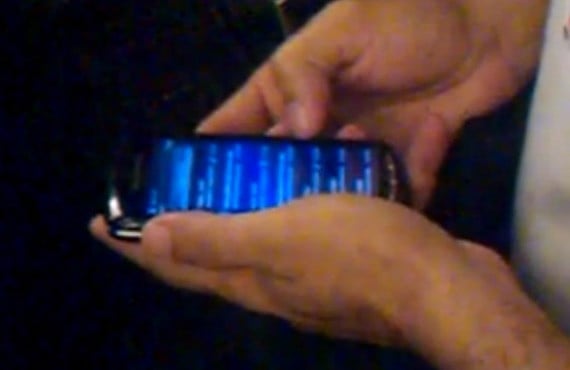 Codename Zeus, the suspected PlayStation Phone, made its way onto the Internet via a spy video taken in Greece. The Sony Ericsson crossover device is one half Android (Gingerbread) smartphone and one half PSP. The video doesn't show much, nor does it show the slide out gaming control pad, but from what we can see it looks authentic enough.
Techblog reports that the gaming phone is called the Sony Ericsson Z1. Check out the video after the jump.
Click to continue reading Playstation Phone spied in Greece
Read More

| Engadget via Youtube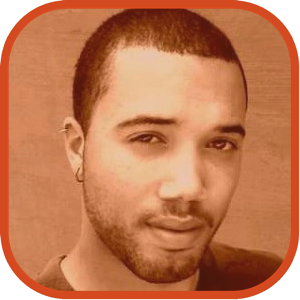 Posted by John Kilhefner Categories: Action, Adventure, Bungie, Culture, Editorial, Features, Fighting, First Person Shooters, Microsoft, Nintendo, Xbox,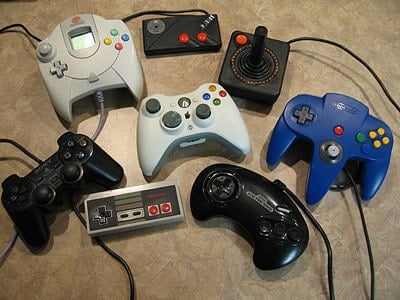 Once in awhile there comes along an experience that shapes the way that we look at things. A video game experience that makes something in your brain tingle. A game where simply a mere melody from its title screen sends nostalgia crawling up your spine. There are a few video games with these kinds of experience that stick out in our minds; not just for being great games, but for their "wow" factors. Sometimes these experiences are shaped by our personal interpretations; i.e. revolving around what was going on in our lives at the time. Therefore, you may have a different top five list, but we can all agree that the following five games helped to shape the way video games are made even to this day.
Click to continue reading The 5 Most Memorable Video Game Experiences
© Gear Live Inc. – User-posted content, unless source is quoted, is licensed under a Creative Commons Public Domain License. Gear Live graphics, logos, designs, page headers, button icons, videos, articles, blogs, forums, scripts and other service names are the trademarks of Gear Live Inc.