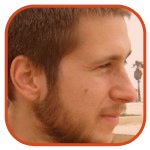 Posted by Brandon Gribin Categories: Action, Downloadable Content, PlayStation 3, PlayStation Network, Release Dates,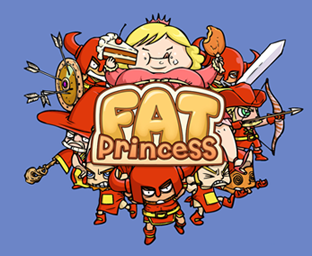 That's right, mark your calendar because Fat Princess is hitting the PlayStation Network tomorrow, Thursday, July 30th for $14.99.
Fat Princess is a capture-the-flag style game where one team's goal is to get the princess to its base - a castle - and the other team's goal is to… fatten the princess up by feeding her! And naturally - the fatter the princess is, the more difficult it will be to get her to the castle.
The gameplay appears solid - and hilarious.
Read More

| PlayStation Blog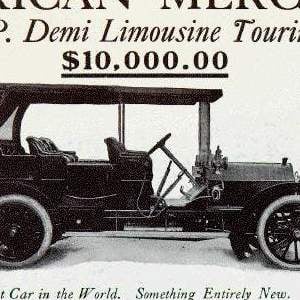 Posted by Drea Avellan Categories: Downloadable Content, Driving, PlayStation 3, PlayStation Network,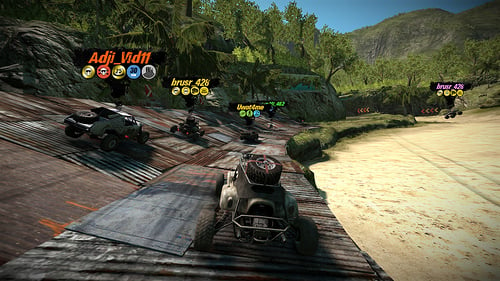 Starting this Thrusday, May 14th, the PlayStation Store will have an exclusive vechicle livery pack available to download every week during the next 8 weeks for the off-road racing game, MotorStorm. These free liveries will features new paint jobs for three vehicles, and the full set will give MotorStorm: Pacific Rift players a cutting-edge new look for every single vehicle class in the game: Mudpluggers, Quad Bikes, Monster Trucks, Rally Cars and more.
Update? Yup, that too. Game Update #2 was just released, and provides a number of useful fixes and updates for MotorStorm Pacific Rift. These include:
Sugar Rush short-cut removed – The short-cut to the left of the "keep right" arrows going into the sugar field was not intentionally included and has been removed
Sugar Rush respawn point fixed – Crashing at a certain point on the track no longer respawns the vehicle in a generous position
Inclusion of Microbadges
Read More

| Playstation.Blog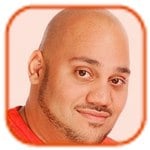 Posted by Andru Edwards Categories: Full Episodes, High Score, Features, Podcasts, Software, Video Games, Videocasts, Videos,
We were able to spend some time with CAPCOM during E3 2008, and they gave us a look at their very fun herding simulator, Flock. Yes, a herding simulator, but they are referring to it as more of a sandbox puzzle game. What they mean by that is that there are many ways to solve any given level, and the user can get creative and choose a method that is most fun for them.
The point of the game is to move farm animals around a quilt-like environment using a UFO of sorts. The quilt is where the world lies, and everything in the game looks to be stitched together, which gives it quite a bit of charm. Depending on how you herd the animals, and change the level, you affect that different ways that you can solve each puzzle. The game is similar to Lemmings, will support co-op online gaming, and will have over 50 levels. If that isn't enough, there will also be a level editor for you to play with, and you can share any custom level you build online as well. The game will be released on Xbox Live Arcade, Playstation Network, and PC.
Check out the full demo in this episode, and watch out for the awesome Rube Goldberg level near the end.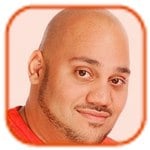 Posted by Andru Edwards Categories: Action, Adventure, Corporate News, Downloadable Content, E3, Features, PlayStation 2, PlayStation 3, Portable/Mobile, PSP, Sony, Sports,
We've got notes galore for you as it pertains to the Sony E3 2008 Media Briefing, and we've also got a full gallery from the event for you as well. As if that weren't enough, we've even got E3 2008 Sony Media Briefing video highlights as well. Anyhow, here's the scoop, live from the Sony event.
Jack Tretton hits the stage after a montage of upcoming games for PS3, PS2, and PSP. He starts joking around and giving a brief history of the Shrine Auditorium. Playstation brand was seeded 15 years ago this week, where Sony decided to create it's own videogame console. He talks about the long-term 10 year strategies employed into the Playstation and Playstation 2. Says there were marquee games for those titles, but they came out years after teh console debut. Same for the Playstation 3. He gives some props to PS3 as well, talking about Blu-ray and the Cell processor.
"We're here to talk about genre-defining kick-ass games" - alright, let's do it. That would be a big change from what Nintendo had to offer us. Games like Metal Gear Solid 4 is the reason why you buy a Playstation 3. Over 75 titles are exclusive to the console. Today Sony has three successful platforms on the market at once. They start with PS3.
Click to continue reading Live from Sony's E3 2008 Media Briefing
Gallery:

Posted by Chris Pereira Categories: Action, PlayStation 3, PlayStation Network, Sony,
It was just a few days ago that Electronic Gaming Monthly reviewers found themselves in the predicament of not knowing exactly how to score Warhawk, due to the fact that we didn't know how much the game would cost. Sure, there is the $60 retail version which comes with a Bluetooth headset, but Sony has long touted Warhawk as a premiere downloadable game from the PlayStation Store. Well, we now know the price of the digital version of the game will run you $40, which is, to my knowledge, more expensive than any downloadable game on Xbox 360, Wii or PlayStation 3 to date.
With this knowledge now in hand, which version of the game are you planning to pick up?

Posted by Chris Pereira Categories: Action, PlayStation 3, PlayStation Network, Sony,
Warhawk is set for release later this month in two forms; retail and as a downloadable game from the PlayStation Store. The retail package will include a Bluetooth headset and will go for $59.99 – but they've flat-out refused to make any comment pertaining to the pricing of the downloadable version. When contacted by 1UP, Sony continued refusing any attempt to discover what the price might be.
"No news yet on the pricing of Warhawk for download. I would recommend you keep your eye on our blog for an announcement soon," said SCEA Senior Director of Corporate Comm. Dave Karraker. "Response to date from those in the Warhawk beta has been outstanding, so we think it will do very well. We will be pricing it to match what we are delivering in terms of graphics, gameplay, fun-factor and repeat playability, which we think is quite high."
It's an interesting situation, as Electronic Gaming Monthly is in the process of reviewing the game, but they've been unable to get any word on the price of the game – which will, understandably so, affect the review score of the game.
Sony won't tell us the pricing plans are, and as a result, EGM reviewers have been forced to include caveats in their write ups. Lead reviewer (and former OPM editor) Joe Rybicki actually placed a note in his review to EGM Reviews Editor Greg Ford that his score should be dropped a whole point if the price was announced above $30, and the other reviewers have expressed concern over how they should judge the game.

"What I don't understand is why Sony can't give us a price when it seems like internally they have one ready. The game is done, our reviewers have been playing it, and each one has asked about the price, which we certainly take into consideration in our reviews," says Ford. "Because of the lead time for a print publication, we're forced to go to print with a caveat in our review addressing this issue. Not ideal, and it seems unnecessary. It's too bad because otherwise, the company has been great getting us the review code, setting up multiplayer play sessions, and providing assets to go along with the review…just no price, which for some consumers is what matters most."
Read More

| 1UP


Posted by Chris Pereira Categories: Action, Downloadable Content, PlayStation 3, PlayStation Network, Trailers,
The $4.99 expansion for the PlayStation Network's Blast Factor has been released today, alongside several free demos and trailers. It's nothing too exciting, but if you've been contemplating picking up a copy of Ghost Recon Advanced Warfighter 2 or The Darkness, you'll want to give the demos a shot before you drop your hard-earned money.
Blast Factor: Advanced Research expansion ($4.99)
Ghost Recon Advanced Warfighter 2 demo (free)
The Darkness demo (free)
Michael Clayton movie trailer (free)
Get Smart movie trailer (free)
The Game Plan movie trailer (free)

Posted by Chris Pereira Categories: Action, Activision, Adventure, CAPCOM, Corporate News, Driving, E3, Electronic Arts, First Person Shooters, Hardware, Internet, LucasArts, MMORPG, Mods/Hacks, Music, PlayStation 2, PlayStation 3, PSP, Release Dates, Role Playing Games, SEGA, Sony, Special Editions, Sports, Trailers, Ubisoft,
I'm going to come right out and say it: I'm coming away from Sony's presentation more impressed than I was either Nintendo's or Microsoft's. They were very straightforward and showed exactly what we all wanted to see: the games.
In fact, this was one of the more impressive E3 press conferences in recent memory – check inside to find out why.
Click to continue reading E3 2007: Sony's Press Conference Recap And Impressions

Posted by Chris Pereira Categories: Action, PlayStation 3,
I've aired my concerns over Heavenly Sword, which by all indications looks to be nothing more than a game where you beat the hell out of enemies in a coliseum setting. We've been promised a lot more, but we haven't seen much more, so I've been reserving my excitement for when we get to see some of the real meat of the game. Well, it looks like we'll have that opportunity when a demo is released on the PlayStation Network in the "very near future," whatever that means.
The head of production at developer Ninja Theory, Mat Hart, had this to say on the developer's IGN blog:
I can confirm that we are, of course, going to be releasing a demo for Heavenly Sword - and soon! This will be downloadable via the Playstation Network, so keep an eye out for it in the very near future - and I mean very near future!
Maybe this will be something we'll see next week during E3. We know that Microsoft will be releasing tons of Marketplace content during the event as it did last year, so perhaps this is Sony's way of combating that. Keep your fingers crossed.
Read More

| Ninja Theory IGN Blog via Eurogamer

Posted by Chris Pereira Categories: Nintendo, Virtual Console, Wii,
Sure, the Wii already has the Virtual Console, but all we get there are straight ports of classic games. Great for those of us who may have missed games or want to play them again for nostalgia's sake, and Nintendo & co. can make a ridiculous profit. Xbox Live Arcade, and PlayStation Network, to an extent, on the other hand, are home to original titles and encourage independent developers to create titles for the platforms.
WiiWare is Nintendo's answer. We don't have many details yet, but we know the first content for the platform should be appearing in early 2008. Pricing has not yet been announced.
Read More

| Red Herring via Gear Live
© Gear Live Inc. – User-posted content, unless source is quoted, is licensed under a Creative Commons Public Domain License. Gear Live graphics, logos, designs, page headers, button icons, videos, articles, blogs, forums, scripts and other service names are the trademarks of Gear Live Inc.