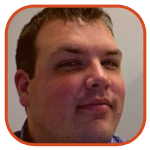 Posted by Aaron Zollo Categories: Home Entertainment, Internet, Software, Video Games,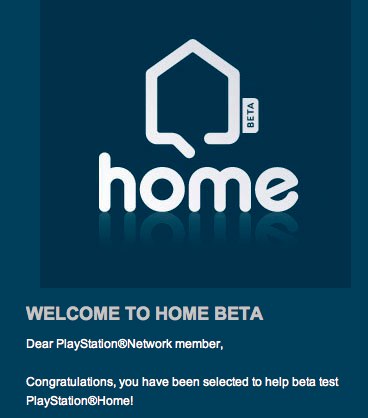 Sony has been trying to play catch up with Xbox Live ever since its inception, and they think they have the answer. The upcoming release of Home is Sony's attempt to bring a "Live" community to the PS3, but using their own style. The Beta has been out for some time and it seems Sony wants it to be perfect before launching. Today, they have added another 100,000 Beta testers to their program to allow them to enjoy Home, which allows Sony to iron out the bugs. In case you have not been aware, Home is much like Second Life, but with game rooms, trophies and "Homes" for each of its players, where you can interact with one another. It's nice to see Sony trying to take the initiative and attempt something new for online communities, and the free price point makes it a nice alternative. We'll still have to wait and see if Home is all Sony claims it can be.

Posted by Chris Pereira Categories: Driving, PlayStation 3, Sony,
The latest Famitsu magazine has an interview with Gran Turismo producer Kazunori Yamauchi, and 1UP has highlighted some parts of the story. Among other things, Gran Turismo 5 Prologue will include two online modes – one with chat and one without. There will be "about" 40 cars and four courses with eight different layouts for those courses. (I smell reversed courses.) The game will feature 16 cars in offline races, but the number may potentially be only 12 when racing online.
For more details on the game's integration with PlayStation Home and the My Page feature, check out the 1UP story.
Read More

| 1UP

Posted by Edie Sellers Categories: Casual, Corporate News, E3, Editorial, Hardware, Microsoft, Nintendo, Nintendo DS, PC, PlayStation 2, PlayStation 3, PSP, Wii, Xbox 360,
It always seems a bit silly to declare a "winner" of E3. It's just so juvenile. This is a complex industry that can't be distilled down to the simple question of "who beat whom."
But we just can't help it, can we?
Comparing the three keynotes this year, however, really is a grab-bag of possible outcomes. All three offered something interesting, and picking a single "winner" this year more than ever depends how you define "winning."
My rundown is after the break.
Click to continue reading E3 2007: The Big Three: Who "Won" E3?
Posted by Christopher Sasaki Categories: Internet, PlayStation 3,
Following Phil Harrison's PlayStation Home announcement at the GDC, Sony has put up a placeholder site for the beta trial of the service, scheduled to start in April. Right now, there is nothing but a splash page, but the site recommends that gamers keep checking in for sign up instructions when the beta program is ready to go. Those gamers that find long lists of legalese entertaining can also read the end user license agreement and the terms and conditions of the beta online.
Read More

| Home Beta Trial

Posted by Michael Cardiff Categories: Corporate News, PlayStation 3, Reviews, Rumors,
For you gamers out there reading our blog who don't also visit Kotaku.com regularly, you should! These guys have shown themselves to have real journalistic/bloggeristic integrity this week. For those of you that missed out, here's a blow-by-blow account of what will one day doubtlessly be known as "The Playstation Home Fiasco"
For a few weeks, Phil Harrison had been talking about how the PS3 news to be presented at the GDC would make gamers "very happy". Around this time, Kotaku starts hearing from "sources" rumors that Phil's big announcement will be Playstation Home, described as fellows:
Basically, you get to make an avatar for your console (like a Mii) and this avatar has a room. As you play games and accomplish certain tasks, you will receive items with which to adorn the room that are specific to the game (achievements). The kicker is that this is going to be a new requirement for every PS3 game.
Before posting this story, Kotaku asked Sony if they had any comment. Instead of just replying with a standard, coy "Sony does not comment on rumors and speculation", the reply this time was "post that story and you won't enjoy the consequences". So, being the good journalists that they are, Kotaku ran the story.
Well, this evidently went and made some folks at Sony very mad (thus only adding to the veracity of the rumor), and Sony decided that they would no longer deal with Kotaku. In fact, Sony dis-invited Kotaku from all future exclusive events, and asked for their PS3 dev kit back. Then the uproar REALLY began. Joystiq, noting that this meant the rumors were obviously true, reported on how Sony was blackballing Kotaku, a story that got some serious diggs.
In the end, Kotaku and Sony kissed and made-up, but I think Sony learned a valuable lesson about treating their bloggers right. Next time, let's just keep people salivating with a standard "we don't comment on rumors" reply, OK Sony? It'll save everyone a lot of grief.
Read More

| Kotaku

© Gear Live Inc. – User-posted content, unless source is quoted, is licensed under a Creative Commons Public Domain License. Gear Live graphics, logos, designs, page headers, button icons, videos, articles, blogs, forums, scripts and other service names are the trademarks of Gear Live Inc.