Posted by Christopher Sasaki Categories: Culture, Driving, PlayStation 3
Word from Kazunori Yamauchi, creator of the Gran Turismo series, indicates that gamers may end up shelling out a lot of money if they want to have a complete set of cars and tracks in the upcoming Gran Turismo: HD. According to translations posted on the Beyond3D forums, Yamauchi spoke to Famitsu about the implementation of micro-transactions in the new game. There will apparently be two versions of the game: Gran Turismo HD: Premium, which will include 2 courses and 30 cars. Another version, Gran Turismo HD: Classic will start with no cars; cars can be purchased for 50 – 100 Yen, and each course will cost 200 – 500 Yen. The game will include 750 cars and 50 tracks, meaning that a gamer looking at getting all the available content would be spending hundreds of dollars. Should this information turn out to be correct, it would appear that Sony has definitely taken the microtransaction economic model to heart.
Read More

| Beyond3D Forums

Posted by Christopher Sasaki Categories: Action, PlayStation 3
Famitsu has reported that a new game in the Ninja Gaiden series will be heading to the Playstation 3. The game will be titled Ninja Gaiden Sigma, but it is unknown at this time whether this will be a completely new entry in the franchise, or an upgrade of a previous installment. Famitsu mentioned that the game will feature graphical upgrades, and gameplay changes including the ability to wield dual katanas and play as different characters.
Read More

| Total Video Games

Posted by Christopher Sasaki Categories: PlayStation 3, Screenshots, SEGA, Sports
Sega recently displayed builds of Virtua Tennis for the Playstation 3 running in full 1080P resolution, according to a report by 1up. Assuming that 1080P resolution support makes it into the shipping product, this would allow Virtua Tennis to join Gran Turismo HD in the list of games that support the highest resolution display mode of the Playstation 3. People have debated the usefulness of supporting a resolution that so few end users will be able to access, but it is interesting to see what games will have the spare processing power to push that many pixels.
Read More

| 1up

Posted by Christopher Sasaki Categories: Activision, Internet, PlayStation 3, Sports, Xbox 360, Xbox Live
Last year's next generation work for the Tony Hawk series was somewhat lackluster; the game really didn't take advantage of the power of the Xbox 360 and was generally held up as an example of a quick port. This year, Neversoft hopes to turn that around with the release of Tony Hawk Project 8, which the company claims will be a ground up rebuild of the series for the Xbox 360 and the Playstation 3. The game should be a launch title for the Playstation 3, and according to a preview from IGN, the game is looking virtually identical to the Xbox 360 version. However, it appears that online play will not be available for the Playstation 3, mainly due to the fact that Neversoft only received its PS3 beta kits three weeks ago. Neversoft will try and include things in the PS3 version to make up for this, but online play seems like a big feature to be missed. It seems a little strange that a higher-profile developer like Neversoft wouldn't have access to the software libraries any sooner; if the same is true for other PS3 developers, this could mean that fewer of the launch titles for the Playstation 3 will have online support than were planned.
Read More

| IGN

Posted by Christopher Sasaki Categories: Hardware, PlayStation 3, PSP
According to a report on GameDaily, Sony has started to set down the details of their Playstation 3 product launch this November. The ratio of PS3 Premium to Core units was announced, with the $600 Premium consoles taking up roughly 80 percent of the launch quantities. While final assembly of the console isn't scheduled until the end of September, Sony still believes they will be able to ship another 800,000 units by the end of the year to the United States. Given that Sony plans on having 2.4 million consoles shipped by the end of 2006, this would indicate that Japan will see another 1.1 million Playstation 3 consoles delivered between November 11 and December 31. If Sony can't scale up Blu-Ray diode production to match demand, though, this number would be in jeopardy.
Sony also announced that they planned to focus on highlighting the PSP's non-gaming features, and they planned to release a new bundle by the end of the year. No pricing was set on the bundle.
Read More

| GameDaily

Posted by Christopher Sasaki Categories: Action, Fighting, PlayStation 3, Screenshots, Simulation, Sports
Ahead of the upcoming Tokyo Game Show, Sony has released a ton of high resolution screen shots from some of the games they will be showing at the Tokyo Game Show, and Game Watch has them all online. Many of the screens look like 720P screen grabs. Among the new screen shots shown are a couple of shots of a game tentatively titled Afrika. Lair, the dragon-based action adventure was also updated, and apparently the game is now supporting the Playstation 3 tilt controller. Gamers can also check out screen shots of the upcoming Unknown Realms title from Game Republic and Formula One Championship. Finally, Sony also released a bunch of screens for both Heavenly Sword and MotorStorm. MotorStorm and Formula One both look remarkable well-detailed at this point, and the action shots of Heavenly Sword also show promise. Of course, one can not determine framerate from a still, but the games do look like they are in better shape than Sony's hardware production.
Read More

| Afrika
Read More

| Lair
Read More

| Unknown Realms
Read More

| Formula One Championship
Read More

| Heavenly Sword
Read More

| MotorStorm via Game Watch Japan
Posted by Michael Cardiff Categories: Hardware, PlayStation 3, Rumors, Xbox 360
It's been a few hours since we've heard some new bad press rumblings about Sony's seemingly ill-fated PS3, so let's fill that void… This time, it's not-so-unbiased blogger Ozymandias, a.k.a. gaming strategist for Microsoft Andre Vrignaud. He reports on some technical details of the PS3's Blu-Ray drive, pointing out that its read speeds, even for standard DVD discs, will be slower than those on the already-released Xbox 360.
Says Ozy:
At GDC Europe last year Sony mentioned in their presentation that the PS3 Blu-ray drive would have sustained peak transfer rates of 36 MBit/s (4.5 MB/s) at 1x speed. Since then it appears that the drive has been upgraded to a 2x drive, which would enable transfer rates of 9 MB/s. Assuming a full 50 GB Blu-ray disc, at this speed you'd need just over 90 minutes to read the entire disc through memory. Of course, you can't fit all of that data into system memory at the same time, so you'll either be streaming a great deal (hard even with faster optical drives) and/or caching data to the hard drive. There's a reason the PS3 is so expensive - once Sony committed to Blu-ray as a corporate strategy, they were also forced to bundle the hard drive in every box to help mitigate slow disc data transfer rates.
For comparison, the Xbox 360 uses a 12x DVD drive, which can load at about 16 MB/s, making Microsoft's read speeds about 2x greater. In recent days, this has lead to an online blogging argument, between Ozy at MS and Mark Deloura at Sony, about the importance of this comparison. Still, they seem to agree on the fundamentals of the mathematics.
Says Deloura:
"Admittedly, Blu-Ray looks dicey from several non-capacity angles. Blu-Ray movies require a 1.5x Blu-Ray drive, or 54Mbits/second. Sony announced that PS3 uses a 2x BD drive, which is 72Mbits/second or 9MB/second. The Xbox360 uses a 12x DVD, which should give it about 16MB/second. That is significantly faster for games and will result in shorter load times. And that 12x DVD drive should be a whole lot cheaper. (Note that the PS3 drive will do 8x DVD, and even that is faster than 2x BD.)"
First the official Playstation magazine editor states she doesn't want the PS3, now former Sony execs are agreeing that the PS3 is too slow?? What's next—Kaz Hirai admitting that Dead Rising is his favorite game ever?!?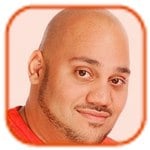 Posted by Andru Edwards Categories: Editorial, PlayStation 3
Looks like we opened a can of worms over at Gear Live in article written by Rob Stevens as it pertains to why he believes that PS3 is set to fail in the next-generation console wars. Rob makes an interesting arguement, and the readers are filling in, giving him a piece of their minds - both in support of his opinion, as well as vehemently against it. Go check out the article and let us know what you think - will the PS3 be a failure despite the success of the PS2?
Read More

| Gear Live

Posted by Christopher Sasaki Categories: PlayStation 3
Following Kaz Hirai's recent interview with Gamespot, gamers were concerned with a couple of statements. First, that production of the PS3 had not yet begun, and second, that:
…even if you do the simple math you're talking about less than 700,000 units per territory, per major territory, between launch and the end of the year. So even if there was some fluctuation—you give Japan more, you give the US more, what have you—you're going to end up with some shortages.
This statement is based on calculations that would seem to indicate that Sony was targeting only 2 million units this holiday. Sony Computer Entertainment of America issued a correction, stating that they were still on target to have 2 million units at launch, and another 2 million shipped by the end of the year. Still, if Sony still has not started production, around now is the time that consumers should start getting antsy. If Sony were able to manufacture 1 million consoles per month, production needs to start soon to fulfill the launch quotas.
Read More

| GamesIndustry.biz

Posted by Michael Cardiff Categories: Hardware, Internet, PlayStation 3
While everybody else is wondering exactly the opposite (shouldn't it be "Can Sony save the PS3"?), Wired Magazine's Frank Rose in their September issue looks into the history, politics, and economics of the PS3 and points out why it might be Sony's last chance for redemption as an electronics manufacturer. Among other things, he points to the fact that Sony's electronics division has seen profits plummet since 2001 and has had only one profitable year in the past five years. Along with these facts, he goes into the usual doom and gloom that we've seen from a variety of outlets so far - consumers don't want/need a Blu-Ray drive; the console's too expensive; the Cell processor's too tough to program for; the manufacturing is too expensive. Still, Rose manages to get some interesting comments from some big names in the industry and other analysts.
Says Rishad Tobaccowala, of ad giant Publicis, talking about Sony's strategy:
It's very un-Japanese. It's betting the company. If this thing bombs, there is no second coming. Everything else about Sony is a sideshow. This is the show
To be fair, Wired's article also points out that this is not the first time developers have complained about creating for a new console, or that speculators have had jitters about a new disc format - many of the same issues being discussed now were pertinent back at the launch of both the PSOne and the PS2, and Sony has fared quite well from both of those.
For now, you'll have to check out the article on news-stands, as the contents haven't yet been released online. When it does hit though, you should be able to read the article using the link below! For now, you can head to news-stands and pick up the latest issue, September 2006, which features Beck on the cover.
Read More

| Wired Magazine

© Gear Live Inc. – User-posted content, unless source is quoted, is licensed under a Creative Commons Public Domain License. Gear Live graphics, logos, designs, page headers, button icons, videos, articles, blogs, forums, scripts and other service names are the trademarks of Gear Live Inc.