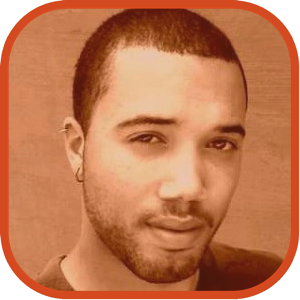 Posted by John Kilhefner Categories: Casual, Corporate News, Portable/Mobile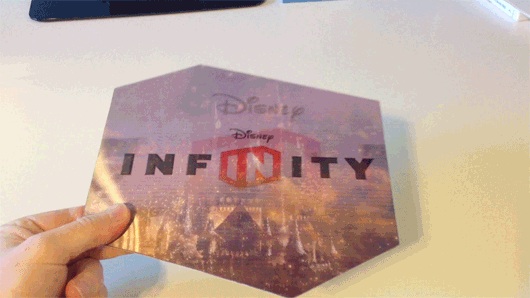 The chief creative officer of Disney and Pixar, John Lasseter, is unveiling mystery "gaming initiative" Disney Infinity on January 15, 2013 in Hollywood. Also in attendance will be John Pleasants, the principle creative advisor at Disney Imagineering. The attendance of these two suggests the enormity of Disney Infinity, which we currently know nothing about.
The New York Times interviewed Robert Iger, Disney's chief executive, in October, with Iger discussing a similar gaming initiative called Toy Box. It's possible that Toy Box has since transformed into Disney Infinity, which the NYT's described as a "console game with extensive mobile and online applications in which various Pixar and Disney characters will interact with one another for the first time."
We'll keep you posted on more news about Disney Infinity as it develops.
Read More

| Polygon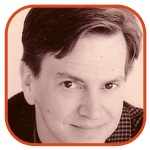 Posted by Tom Mason Categories: Editorials, Interviews, Reviews, DC Comics, Independent, Marvel Comics
Yeah, yeah, Avengers-mania is dying down and we're back to counting the days until San Diego, right? Well, I am. In the meantime, let's read:
Want some story-writing advice from the gang at Pixar? Of course you do.
There's no doubt that without writer Bill Finger, Batman wouldn't be Batman. Booksteve's Library has read and enjoyed Bill, The Boy Wonder: The Secret Co-Creator of Batman by Marc Tyler Nobleman. "Bob Kane was rather a self-serving individual who rarely did anything himself when he could get someone else to do it for him." One of those someones was the writer Bill Finger.
Longbox Graveyard blogger Paul O'Connor has a companion gig: a regular column at Stash My Comics called The Dollar Box. Start here.
Click to continue reading Weekend Reading: Bill Finger, Pixar, Toth and Calvin & Hobbes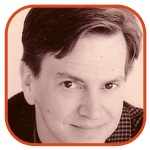 Posted by Tom Mason Categories: Editorials, Movies
Want to work for the vast Disney empire? And for the team that made Toy Story, Up and the upcoming Brave?
Pixar is hiring some folks for their Emeryville offices and while some of them aren't exactly making comic books, people with comic book skills might be right for them.
One is Character Sketch Artist where you'll be developing drawings that "explore the visual look of a film." This includes characters, objects, sets, backdrops, all that stuff and from all angles.
Another is Story Artist where based on written/verbal descriptions from the Director (or Head of Story) you'll "create quick thumbnail sketches through to finished detailed storyboard panels," perform background research and illustrate script pages, coming up with story ideas yourself.
Click to continue reading Comic Book Jobs: Pixar
Read More

| Pixar Jobs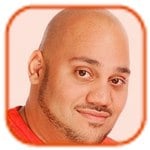 Posted by Andru Edwards Categories: Apple, Editorial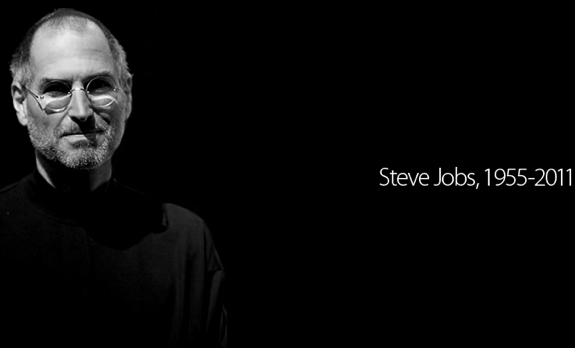 The family of former Apple chief executive Steve Jobs said that he died "peacefully" on Wednesday, surrounded by his family. A memorial Web site will be posted.
Jobs passed away at the age of 56. Jobs is survived by his wife Laurene and two children, as well as a daughter from a previous relationship.
On August 24, Jobs stepped down, stating that he could no longer meet his duties and expectations as Apple's chief executive. Jobs was diagnosed with and treated for a rare type of pancreatic cancer in 2004, but he said the 2009 absence was not a resurgence of that cancer. He took a medical leave of absence in January.
In a statement, Jobs' family said he died peacefully.
Click to continue reading Steve Jobs died peacefully, according to family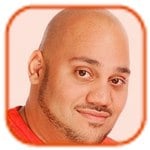 Posted by Andru Edwards Categories: Apple, Editorial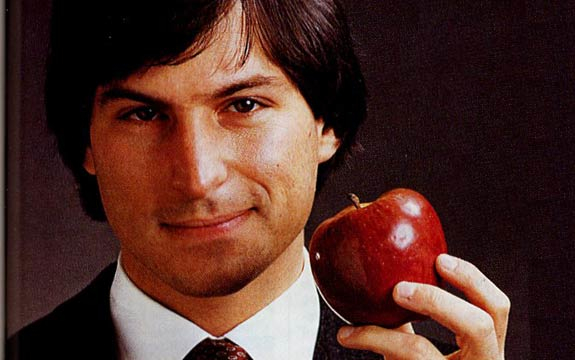 October 5, 2011 will go down as one of the most bittersweet moments in technology history. Apple chief executive Steve Jobs passed away at 56, a sad end to a magnificent careeer.
Jobs wowed us. The man is the Walt Disney of the technology space – funny, in a way, as he's also Disney's largest shareholder. Apple, Pixar, Disney – three technology icons synonymous with magic.
I can't claim to have known Jobs personally. What I, and we, have seen of him, has been in carefully managed stage appearances over the years, with Jobs rolling out product after product that defined and launched industries, and prompted countless imitations. The Chinese even copied Apple's stores.
I remember how incredibly annoyed I was at Computex, wandering the halls and seeing row after row of candy-colored hardware, virtually everything that you could think of. I remember complaining to the guy who was on the stool next to mine at the hotel bar. Seriously, I said, is this the future? Watermelon-colored computers? And this Taiwanese guy, not even in technology, said something that's stuck with me: "Only until Apple invents whatever's next."
Click to continue reading The influence of Steve Jobs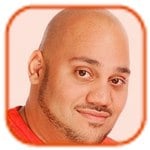 Posted by Andru Edwards Categories: Apple, Corporate News, Google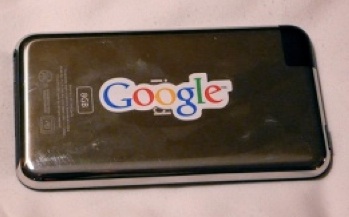 A former Lucasfilm software engineer on Wednesday filed a class-action lawsuit against a who's who of Silicon Valley tech giants, alleging a conspiracy to fix employee pay and not poach staff away from each other in violation of anti-trust laws.
Siddharth Hariharan, a former Lucasfilm employee who is the founder and CEO of game developer InEarth, is suing Lucasfilm, Adobe, Apple, Google, Intel, Intuit, and Pixar.
Hariharan is represented by Joseph Saveri of the national plaintiffs' law firm Lieff Cabraser Heimann & Bernstein.
The suit claims that an alleged "no-solicitation" agreement between the named companies resulted in employee compensation being reduced by "10 to 15 percent" as compared to "what would have prevailed in a properly functioning labor market where employers compete for workers."
Click to continue reading Apple, Google, Lucasfilm, Intel and more sued for secretly conspiring to fix employee pay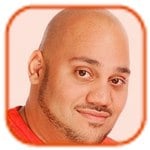 Posted by Andru Edwards Categories: Home Entertainment, Hot Deals, Movies, Family, Kids, Under $25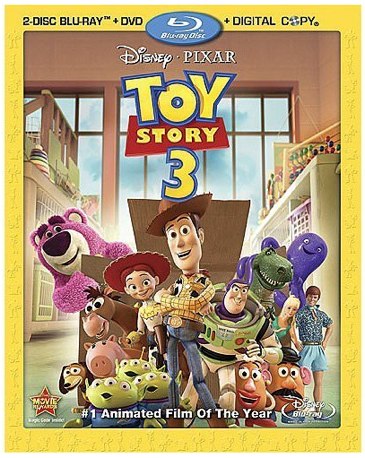 It's no secret that Toy Story 3 was one of the biggest animated films of all time, and it's certainly good enough to sit in your collection as well. That's why we've added it to our 2010 Holiday Gift Guide. The Blu-ray combo pack offers the best bang for your buck, since it packs in a copy of the film on Blu-ray, a second Blu-ray disc with special features, another copy of the film on a standard DVD, and finally, a digital copy of Toy Story 3. Basically, this means you get the superb copy for your home theater, the DVD for use in computers or in the car, and the digital copy to watch on computers and portable devices. Even better, while this combo pack normally sells for $45.99, Amazon has it for $24.99, a 46% savings, and they also throw in a $4 credit for Amazon Video on Demand as well. This is a great gift for kids and families alike.
Be sure to check out other Amazon Blu-ray specials.
Read More

| Toy Story 3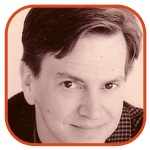 Posted by Tom Mason Categories: Editorials, Movies
Are you a comic book artist who's looking for a change from Batman/Spider-Man/Avengers and want to get into something new? Do you want something steadier in an industry that might be around for awhile? Try animation.
Pixar is the animation studio that has redefined it. Hits like Toy Story, The Incredibles, Cars, A Bug's Life, Up, and more have made it the gold standard for cartoons. And if you can draw comic books, you might have a shot at working for their studio.
They're looking for Story Artists "to portray the film story concepts in comic book form to guide subsequent film production."
That sounds a lot like storyboarding, which is a lot like drawing comic book panels. You'll be receiving "written and verbal descriptions of a sequence from the Director" and creating storyboards that "depict the action, camera placement, and acting of the characters in that sequence."
Click to continue reading Comic Book Jobs: Pixar Animation

I've been waiting for The Incredibles comic book since I first heard about Boom's new line of comics for kids last year. Originally given the working title of Zoom, the line's been branded now with a proper line-extending imprint, Boom! Kids and the results for the launch are spectacular.
The Incredibles: Family Matters #1 kicks off the first of Boom! Kids Disney • Pixar books. The 4-issue mini-series is an original adventure by writer Mark Waid and artist Marcio Takara. Waid takes a classic super-hero storyline - I won't give it away because it spoils the whole cliffhanger ending kind of thing – and templates it over The Incredibles and walks away a winner. He makes the characters' transition from animated feature to comic books feel seamless and gets right into the all-new adventure without doling out unnecessary backstory. He packs a lot into 22 pages, and it's all clear, crisp and fun. Never seen the movie? Not a problem, there's enough here to fill in the gaps without feeling left out. Love the movie? Your love can easily transfer to these pages and satisfy you until the movie's sequel comes out. Waid has captured the very essence of the movie and what's here is nothing short of a Master Class in how-to-do-it right. Takara's artwork is spot on and he packs each page with visual playfulness.
There are 4 variant covers by Michael Avon Oeming, and a special one by Mike Mignola, if that's your kind of thing. Less than 24 hours after the first issue hit the stands, my LCS only had two copies left out of over 20 ordered (I asked). The cover to your right is the one I bought. With The Muppet Show #1 already sold out, and the first issue of The Incredibles: Family Matters following suit, it looks like Boom! Kids is off to a great start. Now here's a tip – feel free to enjoy The Incredibles comic in the privacy of your own Fan Cave, but if you have kids and you want to grow the next generation of funny book fanatics, sit down with them and read it together. You won't be sorry.
If you want to preview some interior pages from the first issue, you can click here.
[Disclosure #1: Mark Waid and I have known each other for years and during our awkward not-quite teenage years, had many lunches together at an awful Hollywood restaurant called New York George.]
[Disclosure #2: I used to work with Boom toppers Ross Richie and Andrew Cosby at Malibu Comics.]
[Disclosure #3: At Book Expo America (LA 2008) I asked Boom Marketing and Sales Director Chip Mosher if he knew where Ross was. He did.]
(artwork @ 2009 Disney/Pixar)
One of the next Boom! Kids releases is the comic book version of Disney•Pixar's Cars, starring Lightning McQueen. I talked about it earlier in this post.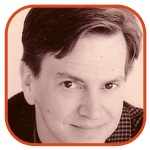 Posted by Tom Mason Categories: Editorials
Rev it up for the origin of Lightning McQueen! Pixar's CARS was such a huge hit for the studio that it's spawned a sequel, due in 2012. If you and your kids don't want to wait that long, BOOM! Studios has something to satisfy fans of the Dinoco 400 until then. In conjunction with Disney Worldwide Publishing, BOOM! is launching a brand new licensed CARS comic book. Written by Alan J. Porter and illustrated by Albert Carreres, the first issue of CARS: THE ROOKIE will debut in March 2009. In the debut issue, CARS Star Lightning McQueen gets interviewed by Darrel Cartrip and reveals his less-than-humble origins as "Bulldozer" McQueen, "a local short track racer who dreams of the big time." If you're looking for something your kids can hook into, this is the comic to seek out. You can order it from your local comic book store (the BOOM! folks have a handy order form you can hand to your retailer), and you can also order it from the BOOM! website.
BOOM! is also releasing THE INCREDIBLES: FAMILY MATTERS #1 (by Mark Waid and Marcio Takara) and THE MUPPET SHOW #1 (by Roger Langridge) in March as well. Don't let this opportunity slip by to get kids into reading comics.
© Gear Live Inc. – User-posted content, unless source is quoted, is licensed under a Creative Commons Public Domain License. Gear Live graphics, logos, designs, page headers, button icons, videos, articles, blogs, forums, scripts and other service names are the trademarks of Gear Live Inc.