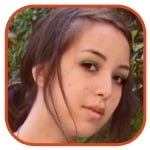 Posted by Robin Paulson Categories: News, Sales,
Due to the efforts of PETA (People for the Ethical Treatment of Animals) and a number of customers who expressed their presence online, retailers The Gap and Zara have released statements temporarily banning the sale of products made from angora rabbit fur.
PETA recently released undercover footage of the horrifying conditions and treatment of angora rabbits in a Chinese angora fur farm, prompting many companies to halt sales of the fur. The Gap and Zara were not as quick to jump on the compassionate bandwagon, facing harsh criticism online, as well as a petition which garnered over 295,000 signatures.
As a result, Zara released a statement on December 18th, claiming that they will stop ordering angora fur until it can verify the farms from which they purchase (let's be honest - they're not going to find a farm removing the fur humanely at the price points that they're used to). The Gap posted on Twitter with a similar sentiment.
How about they invest in cruelty-free faux fur instead of wasting time and money with their own investigations?
Read More

| Jezebel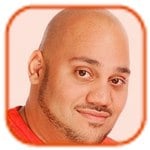 Posted by Andru Edwards Categories: Movies, Kind Acts, Features,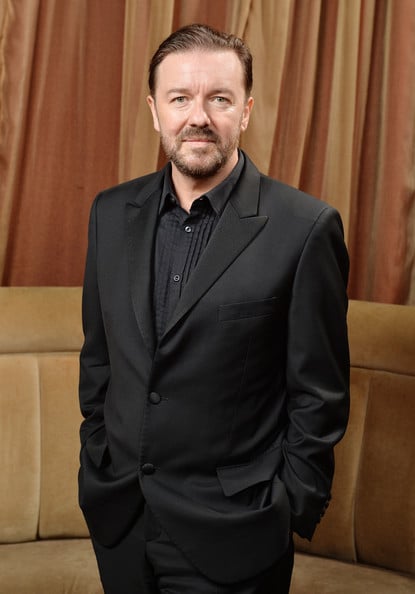 Ricky Gervais has been named PETA's Person of the Year.
Animal rights organization PETA (People for the Ethical Treatment of Animals) - has bestowed its annual honor upon the British comedian for his staunch support of animal welfare on his humorous Twitter account, which is followed by over five million loyal fans.
"Ricky Gervais makes sure that animals have their say, tweet, growl or roar on Twitter. He finds humor in most things, but cruelty to animals isn't one of them. As he says himself, 'Animals are not here for us to do as we please with. We are not their superiors, we are their equals. We are their family. Be kind to them,'" PETA's managing director Ingrid E. Newkirk said in a statement.
The 52-year-old star is a well-documented animal lover, often sharing funny pictures of furry creatures such as cats and dogs with his followers, and he has also used his considerable social media influence to promote the ethical treatment of animals. In one tongue-in-cheek tweet, the comic wrote, "We should free laboratory animals and only test cosmetics on internet trolls. They'd get the attention they crave and they'd look nicer."
Click to continue reading Ricky Gervias Named PETA's Person of the Year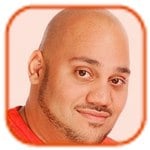 Posted by Andru Edwards Categories: Music, Charity,
Joan Jett unveiled her first campaign for People for the Ethical Treatment of Animals (PETA) on Sunday night. The "I Love Rock 'n' Roll" singer attended the unveiling of the advert in Florida and she was also presented with the Nanci Alexander Activist Award, named after PETA's founder, by fellow rocker Iggy Pop.
"Joan takes every opportunity to talk about the importance of being kind to animals, and she's among the most dedicated activists I've had the pleasure of knowing. People listen when this star talks. She's had a positive influence on countless fans," PETA UK founder Ingrid E Newkirk said.
Click to continue reading Joan Jett Unveils PETA Ad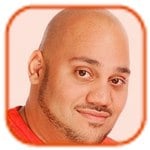 Posted by Andru Edwards Categories: Celebrities,
Lady Gaga has been slammed by PETA, who claim she is heartless.
The animal rights group - People for the Ethical Treatment of Animals - have criticized the "Poker Face" hitmaker after she was spotted wearing a white fox fur scarf in Cologne, Germany on Wednesday. "The picture speaks for itself. PETA is considering passing the hat so that someone can buy her a heart," said Wendy Wegner, a spokesperson for the organization.
The scarf, which still had the animal's head attached, appeared to be from an Arctic White Fox, which is often electrocuted for its fur. At one time Gaga took a stand against wearing animal skin, stepping out in a jacket made from Kermit the Frog puppets, an ironic statement against the fur trade.
Click to continue reading Lady Gaga Slammed for Wearing Fox Fur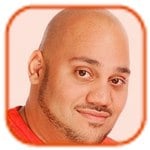 Posted by Andru Edwards Categories: Artist News, Rock,
Tommy Lee has banned SeaWorld from using Motley Crue's music.
The drummer was enraged when he heard the aquatic theme park wanted to use rock music for new killer whale display show "Shamu Rocks," as he believes it is cruel to make the giant sea mammals perform for entertainment.
In a letter to John T. Reilly, president of the theme park's San Diego location, he wrote, "I'm writing to ask you not to play any Motley Crue's songs at any of SeaWorld's parks during this sad show. Although we like to torture the human fans who willingly come to our shows, we don't want to be a part of making innocent animals' lives hellish."
This is not the first time Tommy - an active member of People for the Ethical Treatment of Animals (PETA) - has been upset about the treatment of whales by SeaWorld. In 2010, he wrote to the Orlando, Florida, branch of the park, to complain about the way they got whale sperm from one of their Orca whales, Tilikum. "'We know from SeaWorld's own director of safety (as well as videos on the web) that the way you get his sperm is by having someone get into the pool and masturbate him with a cow's vagina filled with hot water. Even in my wildest days with Motley Crue, I never could've imagined something so sick and twisted," he wrote.
Click to continue reading Tommy Lee Bans SeaWorld From Using Songs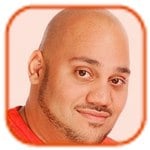 Posted by Andru Edwards Categories: Celebrities,
Kim Kardashian has been blasted by PETA for wearing snakeskin boots.
The Keeping Up With The Kardashians star was seen walking through the streets of Paris on Tuesday in a pair of thigh-high Christian Louboutin python boots. The fashion item sells for $5,495 and are banned in her home state of California.
A spokesperson for People For The Ethical Treatment of Animals compared her to evil Disney character Cruella de Ville. "They'd go well with a Dalmatian-fur coat, which is also illegal to sell in California and immoral to sell anywhere else," Wendy Wegner said.
It's not the first time the reality TV star had a run in with PETA. Kim was recently slammed in a giant billboard for wearing fox fur, which resulted in Kim being flour-bombed by a supporter during a red carpet event last March.
According to the California Penal Code Section 653o, it is unlawful to import python into California for commercial purposes, to possess with intent to sell, or sell within the state. However, it is not illegal to purchase python in another state and carry it over.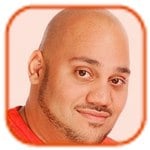 Posted by Andru Edwards Categories: Television, Rumors,
Khloe Kardashian has been praised by PETA after quitting the group.
The socialite announced yesterday she was resigning from the animal rights organization - which is formally known as People for the Ethical Treatment of Animals - after they voiced their support for a woman who flour-bombed her sister Kim, but their parting will remain amicable after the group admitted they understood her decision and wish her well.
"We appreciate that Khloé will remain on the animals' side by not wearing fur--that's what counts. If one of our volunteers is responsible, it doesn't alter the fact that no animal deserves to be electrocuted, shot or poisoned for a bit of fur clothing. Khloé is just defending her sister, and we know she has a good heart, so we wish her well. We just wish she also had more influence on her sister," a spokesperson for PETA told E! News.
Though PETA denied responsibility for the attack on Kim, they said they will support the assailant - who has been described as a "militant" member of the organization - if charges are brought.
Click to continue reading Khloe Kardashian's Quit Decision Backed by PETA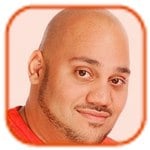 Posted by Andru Edwards Categories: Television, Red Carpet, Legal Issues,
People for Ethical Treatment for Animals (PETA) has offered to pay the legal fees of the mystery woman who flour bombed Kim Kardashian last week.
The animal rights group - which denies being involved in the red carpet attack - thinks the reality star would be "shortsighted" to press charges against the unidentified assailant, and are prepared to support her financially should she be taken to court over the March 22 incident.
"We don't believe Kim would be so shortsighted as to go after this woman, but if she does, we'll definitely look at how to maximize exposure to the cruel fur industry, and that could mean defending the activist if she wishes," a spokesperson for PETA said.
The group also urged the 31-year-old beauty - who was hit by cooking flour while promoting her new perfume at The London Hotel in West Hollywood - to '"enhance her image" by donating her "vulgar" furs to the homeless.
"PETA is not speculating about who floured Kim and unfortunately we can't say who sent us the video. How much better it would be if she decided to evolve and enhance her image by donating her vulgar furs and exotic-animal skins to the homeless," the spokesperson added.
Click to continue reading PETA to Pay Legal Fees for Kim Kardashian Flour Bomber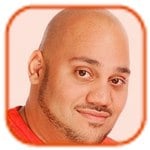 Posted by Andru Edwards Categories: Television, Red Carpet,
Kim Kardashian is "laughing off" her flour-bomb incident.
The 31-year-old beauty was hit by a mysterious white powder - later discovered to be cooking flour - while promoting her new perfume at The London Hotel in West Hollywood last night, and while she had to be ushered into a room to clean herself, she admits she is not upset.
"I'm fine. You have to laugh it off! I brushed off and came right back out," she told E! News. Kim also confirmed she would not be pressing any charges over the incident.
Although the People for Ethical Treatment for Animals (PETA) are best known for their flour-bomb attacks on fur wearers, the campaign group have denied any involvement - although say they hope she can learn something from it.
"PETA has tried everything from polite letters to public protests, but Kim Kardashian has not been moved by the news that animals are beaten, electrocuted, and even skinned alive for real fur garments. Whoever threw that flour may reach her when our polite appeals did not," a representative told TMZ.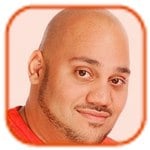 Posted by Andru Edwards Categories: Movies, Television, Charity, Videos,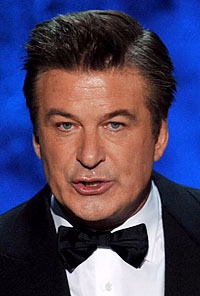 Alec Baldwin is urging Americans to boycott circuses because of the way they treat elephants.
The 30 Rock actor has posted a four-minute video on YouTube which alleges the Ringling Bros. company, as well as many others, mistreat the animals and he wants people to stay away.
"Having worked with actors for many years, it's hard to believe that anyone would have to be dragged kicking and screaming into show business. But for the elephants for Ringling Bros. and other circuses, that's exactly what happens," he said in the video posted by People for the Ethical Treatment of Animals (PETA).
He cites PETA's multi-state investigation of Ringling Bros., which includes undercover video footage of animal handlers beating elephants with metal-tipped bull hooks "just moments before they walked onstage."
Click to continue reading Alec Baldwin Wants Circus Boycott
© Gear Live Inc. – User-posted content, unless source is quoted, is licensed under a Creative Commons Public Domain License. Gear Live graphics, logos, designs, page headers, button icons, videos, articles, blogs, forums, scripts and other service names are the trademarks of Gear Live Inc.