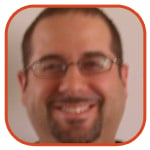 Posted by David Torres Categories: Reviews, DC Comics,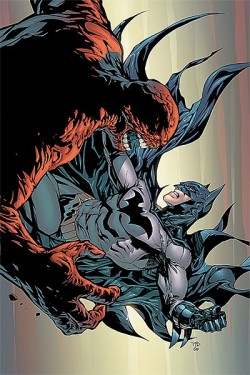 Rating: ** 1/2*
After a great first issue, this storyline continues to go downhill. When we last left Batman, Dick was cornered by Clayface and an unknown ex-army guy, who were hired by the Black Mask to help the Penguin. The army guy is given a name in this issue and it's Lyle Blanco. Blanco is a serial killer whose spent time in Arkham Asylum. Our issue opens with Clayface and Blanco battling Batman. I didn't like the way Judd Winick had been writing Dick as Batman. I felt that he portrayed Dick is kind of wimpy and unsure of himself, but I liked the way he portrayed Dick here in this fight with Blanco and Clayface. He was confident and sure of his abilities that he could take these guys down. This is the way Batman should be. Kicking butt.
We see also in this issue Two-Face recruiting a young girl who can perform magic whom he looks to recruit in his efforts to find out more about the new Batman. He shows her a batarang that he was able to get his hands on and asks her if she can use it to find out where it comes from. Sort of use it as a tracer to locate the new Batman's hideout.
Click to continue reading DC Comics Review: Batman #690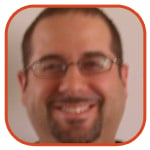 Posted by David Torres Categories: Reviews, DC Comics,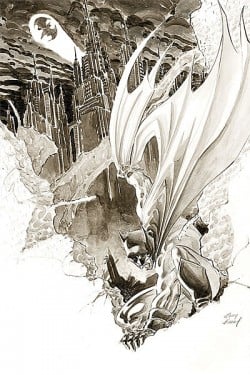 Rating: ** 1/2*
Judd Winick's run on Batman continues. In the last issue, we saw that Two-Face has realized that the current Batman battling in the streets of Gotham is not the same Batman that he's faced over the years. This Batman likes to smile, which is something the previous Batman was not fond of doing. In this issue, the battle to be the number one crime boss continues. Two-Face is feeding the new Batman intel on the Penguin's operations; the issue opens with Batman taking out a secret Penguin casino.
The Penguin is obviously not happy as we see him complain to a mysterious figure. I think the person is the Black Mask, but I'm not 100% sure. The Penguin decides he needs help in taking on the Batman. To help him with this problem, the mysterious figure has some muscle for the Penguin in the shape of genetically-enhanced soldier.
Batman continues his patrol in Gotham when the soldier attacks Batman (with some help from Clayface). We end there.
I wanted to mention one other scene that I thought was very touching with Dick Grayson and Alfred. Alfred talks about how his role was to stand in Bruce's shadow and be his aid in the fight against crime. He wasn't sure he could do it without Bruce, but he feels Dick makes it easier since he is a person closer to the "light" than Bruce. Alfred talks to Dick about how before the darkness came for Bruce on that night, Bruce was a very good artist when he was a little, but all that changed after his parents' deaths. We see a flashback to a young Bruce drawing. I would love to see DC follow-up on this little detail and make it a part of the Batman mythos. Sherlock Holmes used to play the violin for relaxation—maybe when Bruce returns he could draw for relaxation.
Click to continue reading DC Comics Review: Batman #689

Posted by Lolita Beckwith Categories: Accessories, USB, PC / Laptop, Peripherals,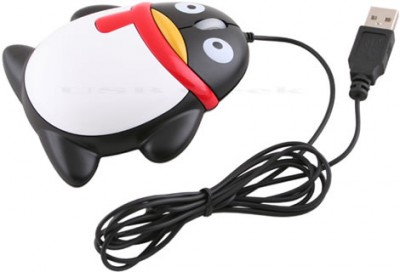 Some people are fanatical about Hello Kitty. For others, it's Star Wars. But for this writer, it's all about the mighty penguin, as evidenced the penguin MP3 player, USB drive, and shower radio she's written about, and that fact that she actually owns an iPenguin. This week, it's the too-cute-for-words USB optical mouse, which fits either hand, and even includes a PS/2 adapter! Choose from Pink, Green, Blue, and of course, Black. The downside? According to the website, the mouse is only compatible with Windows—but doesn't state whether it's compatible with Vista. Available for $14 USD.
Read More

| Brando


Posted by Lolita Beckwith Categories: Music, Portable Audio / Video,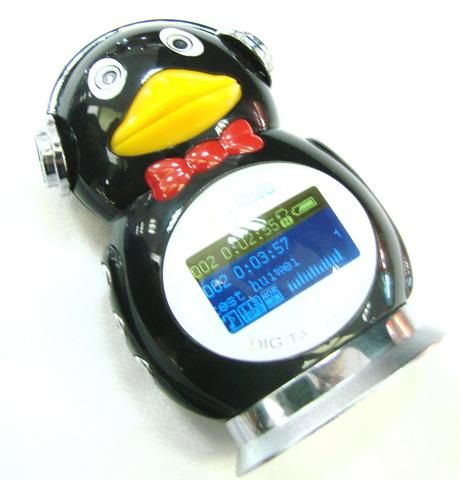 Decisions, decisions…the new iPod Touch or the iBird? Granted, this may not be such a dilemma for most, but if you're a penguin fanatic like myself (or a fanatical Linux user), this is serious business. Why? Because the iBird-1000 is actually a pretty cool MP3 player, with features slightly reminiscent of the iPenguin: its beak moves (chirps?) along with your music, and its eyeballs light up and blink. Cute! Plus, the headphone-wearing bird has a built-in speaker, voice recorder, FM tuner and an LED tummy with track info. Take that iPod Touch! But there is a downside: the bow-tied cutie only holds 1GB of music. But when you're that adorable, who needs a touchscreen, wi-fi capability, and tons of megabytes? Right? Available for $33 USD at China Grabber, but unfortunately you must purchase a minimum of ten players. Why, China Grabber, why?
Read More

| China Grabber via Technabob

Posted by Lolita Beckwith Categories: Household, Music, Toys,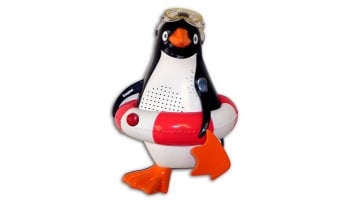 Penguins. What's not to love? They're cute, endearing, unique—and box office gold, baby! Because Linux users appreciate the power of the penguin, we think they'll love this Penguin Shower Radio, bearing more than a passing resemblance to Tux, the Linux mascot. This little guy plays AM/FM, has suction cups for wall-mounting, and has—for reasons we're still figuring out—an alarm button! We're also not sure if the radio is as waterproof as its living, breathing counterpart, so use with caution. Takes 3AA batteries and retails for $30 USD, quite reasonable for such an adorable bathing companion.
Read More

| OtherLand Toys

© Gear Live Inc. – User-posted content, unless source is quoted, is licensed under a Creative Commons Public Domain License. Gear Live graphics, logos, designs, page headers, button icons, videos, articles, blogs, forums, scripts and other service names are the trademarks of Gear Live Inc.