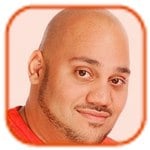 Posted by Andru Edwards Categories: Full Episodes, Gizmatic, High Score, Features, PC / Laptop, Video Games, Videocasts,
While we were out visiting AMD, they gave us the opportunity to enter their Performance Testing Lab, an area guarded by dual steel doors that seemingly required both a key and special knocking code in order to enter. Once inside and sure that our lives were safe, we spoke with Mark Welker about how AMD tests their chip technologies across different platforms, software, and games. He talks to us about benchmarks, what they mean in the real world, and how they can be gamed to show what you want them to show. Even better, Mark gives out his corporate email address and offers to send the performance testing scripts to anyone who asks so that people at home can do it themselves. Just drop him an email at .(JavaScript must be enabled to view this email address) and tell him Gear Live sent you. Check the video for the full scoop.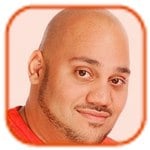 Posted by Andru Edwards Categories: Gizmatic, Short Bytes, Features, HDTV, Home Entertainment, Movies, Music, PC / Laptop, Videocasts,
We were able to get a first-hand look at the new AMD LIVE! Digital Home Cinema concept while hanging out with the AMD crew. For those who may have missed it at CES, the AMD LIVE! Home Cinema is pretty much a specialized HTPC that aims to replace just about everything in your entertainment center, save for game consoles. It can run Linux or Windows Media Center, and is even a digital cable tuner that is CableCARD compatible. Powered by an AMD Athlon 64 X2 dual-core processor, it aims to provide an immersive theater-quality media experience with high-definition video, integrated 100 watt per channel surround sound audio and Internet capability, all in a device fit for your entertainment center. Check the video for a full walk-through.
Posted by Christopher Sasaki Categories: CAPCOM, PC, PlayStation 3, Xbox 360,
Capcom today announced that the latest game in their action series, Devil May Cry 4 would no longer be a PlayStation 3 exclusive. The company today announced that the PlayStation 3 and Xbox 360 versions of the game will ship simultaneously, with a PC version coming later. The Capcom press release states that each version will be developed specifically to take advantage of each platform's hardware, but doesn't list how the feature sets will change. No specific ship date for Japan or America was announced. With this announcement, though, Sony loses yet another exclusive title for the platform. Part of the issue may be the fact that the PlayStation 3 hasn't yet achieved critical mass for developers; without many consoles sold, it may be hard to justify platform-exclusivity. The larger issue may be that next-generation development costs may simply be too great for third party A-list titles to stay on one platform. Still, this has to be a hard hit for the PlayStation 3.
Read More

| Capcom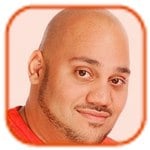 Posted by Andru Edwards Categories: Full Episodes, Gizmatic, Corporate News, Features, Home Entertainment, PC / Laptop, Video Games, Videocasts,
Seems everyone wants to get into the business of streaming content both from the Internet and from your home network, to your television. Of course, we are of the opinion that in as little as ten years time, this will be the way most television entertainment is consumed in the first place, so it only makes sense that companies start getting on the ball now. AMD recently gave us a look and demo of their Active TV softwawre. This aims to bridge the gap between video and other content found on your home computer, along with that found on the Internet.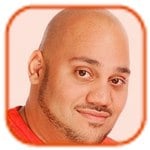 Posted by Andru Edwards Categories: Full Episodes, Gizmatic, Corporate News, Features, PC / Laptop, Video Games, Videocasts,
Since aquiring ATi and merging their products and brand into their own, AMD has seen quite a bit of change over the past six months. We talk to Pete Hayes, AMD's VP of Advertising & Brand Strategy, to first and foremost find out what exactly that title means. Once we get past that, Pete talks about what has changed at AMD, and what the future holds for the company.
Posted by Christopher Sasaki Categories: Internet, PC, Xbox 360, Xbox Live,
Microsoft's Games for Windows – Live service will be launching on May 8th, along with the launch of Halo 2 for Windows Vista. Microsoft also confirmed the pricing for the Silver and Gold tiers for the online service; like its Xbox Live sister, the Silver tier is free while the Gold level costs $49.95 per year. There is less of a differentiating factor between the two levels than on Xbox Live. While Xbox Live silver users have no online gaming support, Games for Windows – Live Gold level members will get access to friends lists and PC multiplayer gaming only. The Gold level will basically add more comprehensive matchmaking and cross-platform gameplay.
Microsoft announced three titles that will be supporting Games for Windows – Live; Halo 2, Shadowrun, and UNO. With only Halo 2 promised at launch, its hard to recommend that PC gamers without an Xbox Live Gold account already pay out the money for the full fledged service, particularly since Halo 2 won't support cross-platform play. Of course, this will somewhat depend on how well developed a matchmaking service the game offers at the Gold tier. Still, the slate of games promised for this online service is really short right now; it almost feels like the ideal target customer for this is a current Xbox Live Gold member with an Xbox 360 that also has a decent gaming machine running Vista.
Microsoft's full press release continues after the jump.
Click to continue reading Games For Windows Live Service Coming May 8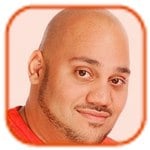 Posted by Andru Edwards Categories: Gizmatic, Short Bytes, Announcements, Corporate News, Features, PC / Laptop, Videocasts,
So if you have been a follower of
The Bleeding Edge for any length of time, you know that we have been following the Vanishing Point game since it started, courtesy of Windows Vista and AMD. One of the puzzles was the LOKI meta-puzzle, where the first person to figure out exactly who Loki was would win a prize. The prize turned out to be a special run of AMD processors that would be engraved with your name, or phrasing of your choice. Audrey Murphy was the first to solve the puzzle, and we were on hand when she was awarded one of her special edition chips.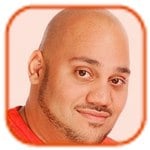 Posted by Andru Edwards Categories: Gizmatic, Short Bytes, Corporate News, Features, Home Entertainment, PC / Laptop, Software, Videocasts,
We went down to AMD headquarters in Austin, TX to take a look behind the scenes at AMD. The chipmaker gave us access to just about anything and everything, and the result is a series of videos that just might change the way you think about the company that grew to give Intel a run for it's money. Here is a list of the content you will see appear over the next few days:
Inside the AMD Performance Lab
The Difference Between AMD and Intel Approaches to Quad Core Processing
Head to Head: Intel Chipset vs. AMD Chipset In-Game Performance
AMD Live! Digital Home Cinema
Plus we have a few things that we can't even show you for another week or so, but we are sure that you will enjoy everything we have put together in this series of videos. As pieces are published, we will linkify the above video descriptions so they are easy to find.
Posted by Christopher Sasaki Categories: Internet, PC, Xbox 360, Xbox Live,
Microsoft has apparently revealed the pricing structure for their Live for Windows Vista gaming platform, according to Game Informer Online. Xbox 360 gamers should be familiar with the price structure; Gold accounts on Live for Windows Vista will cost the same as an Xbox Live Gold account. A one year subscription will sell for $49.99, with one month options selling for $7.99, and three months sell for $19.99. Also, those gamers that have both and Xbox 360 and a PC won't have to subscribe twice, as a single subscription will work for both accounts. This pricing structure would seem to be great for Xbox 360 gamers, not so great for PC gamers. While Xbox gamers have gotten used to paying Microsoft for the privilege of playing online, this will be a new experience for PC gamers. It also remains to be seen if there really is a value proposition in Microsoft's Vista offering, considering the competition in the PC space. For those PC gamers looking to play online against their Xbox 360 brethren, Live for Vista may be the only option, but consumers may find that mere online access to this competition plus Achievement and Gamerscore support my not be worth it.
Read More

| Game Informer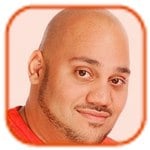 Posted by Andru Edwards Categories: Gizmatic, Short Bytes, Corporate News, Design, Features, PC / Laptop, Videocasts, Wireless / WiFi,
Following the press conference where AMD formally introduced us to the 690 chipset, was a fairly lengthy Q&A session, which we captured in it's entirety. Check out the video for the full, unedited version - or check out our summarized notes after the jump.
Someone asked about wattage per teraflop. In the demo we saw, about 200 watts per chip. They are working to develop a standard for wattage per teraflop. Talking about power consumption, going forward they can focus on power-down throughout the platform as opposed to just on the chip or cores themselves.
Question about doing things about what AMD and ATI can do now that they couldn't do as separate companies. Why the merger?
The 690 was architected in a combined environment. With a tighter cooperation with the R&D teams, you find a level of integration between the chips now. Power management is going to be better, partitioning across the HT bus. In late 2007, you will start seeing exactly what is being talked about. Fantastic batter life in a notebook for example, and in 2009, Fusion. That is what it's all about, getting everything on the same piece of silicon.
Benchmark of R600, looks to be 260 watts. Can anything be done to bring that down as time goes on? That is fairly high consumption.
With the next version of the R600-based cards, you will see power go down, while performance goes up. Another result of the two companies coming together. Gamers want performance at any cost, and AMD is focused on optimizing dissipation of that thermal energy. 30db noise level coming on multiple CPU and GPU in the near future.
When is the R600 going to hit retail, and what happened?
Moving to 65 nm chips, scheduling was just a bit off. Rather than going with a limited deployment with a single point launch, they chose to delay by a couple of weeks to have a full line launch. It isn't a silicon problem, it was an internal decision made to allow for a full launch. They will still be available in the first half of 2007.
When will Barcelona systems be available?
Second half of 2007.
Teraflop computing - when is it going to be a reality and not just a demo?
The demo was R600-based. Once the product launches, you will get to see and hear more about that. Second half of this year - XP box, R600 card, Opterons - that will result in teraflop computing. Absolutely this year.
In regards to OLPC, what is the strategy there?
There is something tragic in thinking we are going to teach kids in an emerging country how to use PowerPoint. The goal isn't to teach kids in Uganda how to use Office 2007, despite how great it is. Take the OLPC and use it for an hour and think about what the implications are. Different strategies lead to different results. OLPCs philosophy is to help kids have access to the world, not to teach them how to use computers. The last time you had a chance for a kid to teach you something, how special was that? It's okay if the children have these computers and get to teach their teachers something. The approach of the competition doesn't empower children as much as it empowers teachers. It doesn't hurt, it's just a different route. AMD isn't trying to market to that environment, they are trying to change it. That is evidenced by OLPC being a non-profit organization.
The screen on the OLPC is amazing. Better than any of the screens any of us sitting here has. Can be read in direct, full sunlight. Will last 30 times as long. Very scratch resistant, and consumes less than 2 watts.
© Gear Live Inc. – User-posted content, unless source is quoted, is licensed under a Creative Commons Public Domain License. Gear Live graphics, logos, designs, page headers, button icons, videos, articles, blogs, forums, scripts and other service names are the trademarks of Gear Live Inc.