Posted by Christopher Sasaki Categories: Hardware, PC
It has already been reported that there are some games that have problems under Microsoft Windows Vista, some due to compatibility problems with the OS, others with driver issues. Even for games that run correctly under Vista, often there is a performance hit taken by the OS. Extremetech has looked at a suite of game titles with some of the highest hardware requirements and run them all under Windows XP and Windows Vista across three high-end video cards to see what the performance hit actually is. Overall, Extremetech's findings show that both nVidia have some room for improvement in their driver sets. Generally, the ATI card took a bigger performance hit in testing, but generally across the board, the cards dropped framerates by as much as 40%, but generally more in the range of 5 – 20%. The lack of maturity on Windows Vista video card drivers and the lack of DirectX 10 games on the platform suggests that the best option for gamers at this point is to wait for the software situation to firm up a bit more before upgrading.
Read More

| Extremetech

Posted by Christopher Sasaki Categories: PC, PlayStation 3, Role Playing Games, Rumors, Xbox 360
IGN's preview of Elder Scrolls: Oblivion for the Playstation 3 seemed to trigger some debate about the release, particularly regarding the rendering engine upgrades and optimizations and the fact that many of the downloadable modules for the PC and Xbox 360 versions of the game would be missing. Pete Hines, Vice President of Public Relations and Marketing at Bethesda tried to clear up some of the issues.
First, Hines clarified that the missing content for the PS3 version was not due to any technical limitations of the console. His explanation was that some of the content was not appropriate for the balance of the game for a new player and that for other content, Bethesda simply hadn't had time to look into developing content for the Playstation Store; he believes that Bethesda will be making some content available at a later date. Bethesda's decisions here seem a little flakey; saying that delaying the release of content so that gamers could have a better experience seems a little odd considering that an Xbox 360 or PC user that buys Oblivion this week can have the content on day one. Still, given the choice between having Oblivion in PS3 gamers' hands earlier without Playstation Network support or facing further delays while Bethesda works on implementing downloadable content, one would certainly want to have the game sooner rather than later.
On the new hardware optimizations, Hines admitted that the PC and Xbox 360 would see the shader improvements in an upcoming release, but indicated that certain vague Cell-specific enhancements would be exclusive to the PS3. Specifically what those enhancements are were left undefined.
Read More

| IGN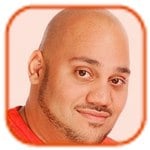 Posted by Andru Edwards Categories: Gizmatic, Short Bytes, Accessories, CES, CES 2007, Features, PC / Laptop, Videocasts
Greg from American Power Conversion gives us a look at their universal laptop battery that lasts for nine hours. Yeah. Nine hours. These are fairly cool, and sit below your laptop. It takes about 16 hours to charge, so an overnighter is smart with these - but seriously, nine hours of extra power is fantastic. This battery runs about $199 USD. The company also has a battery for portable devices that provide about 55 hours of power for $69.99 USD.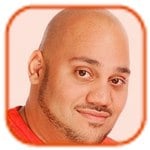 Posted by Andru Edwards Categories: Gizmatic, Short Bytes, CES, CES 2007, Features, Household, PC / Laptop, Videocasts
American Power Conversion shows off their latest Uninterruptable Power Supplies. These are consumer level, and feature LCD screens that allow you to view different things going on with the unit and the power flowing through it. It even shuts down your applications for you so that you get a graceful shutdown, and it works in PCs and Macs. Not bad for $199 USD.
Posted by Christopher Sasaki Categories: Electronic Arts, First Person Shooters, PC, PlayStation 3, Xbox 360
EA and Valve Software officially announced the Half-Life 2: Episode Two packages that will be available at retail for the PC, Xbox 360, and the Playstation 3. Gamespot reports that two retail SKUs will be available, the Orange Box, which will include Half-Life 2, Episodes 1 & 2, Team Fortress 2, and Portal. This box will be available on the PC, Playstation 3, and Xbox 360. The Black Box, only available for the PC will include Half-Life 2: Episode 2, Team Fortress 2, and Portal. Pricing was not discussed for either set. Slipped into the announcement was a change in the release date; the game is no longer set for a summer release and is now targeted for the fall or winter quarter. One of the supposed advantages of the episodic release format was a shorter development cycle between releases; now it appears that Episode 2 will hit retail around 18 months after the release of Episode 1. We know Valve likes to release things when they are ready, but the continued delays are getting to be tiresome.
Read More

| Gamespot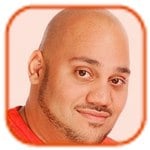 Posted by Andru Edwards Categories: Gizmatic, Short Bytes, CES, CES 2007, Features, HDTV, Home Entertainment, PC / Laptop, Videocasts
We caught up with Intel where we got the lowdown on the Viiv platform along with the latest Viiv-based PCs. For a definition on what Viiv is, we go to Wikipedia:
Viiv is a platform marketing initiative from Intel. Like Intel's Centrino and vPro, Viiv is a computer platform certification for a particular combination of Intel products as its primary components. It is an open specification for an Intel-based Media Center PC. Specifically, Viiv is a particular combination of CPU, mainboard chipset, software, Digital Rights Management and network card. It is intended for primary use as an in-home media and desktop platform with the ability to operate as a normal PC or as a hardware media player/centre - running applications, playing DVDs, CDs, MP3, photographs and games as well as subscription based (partially DRM protected) content such as ILoveFilm, Napster and SKY.
So, if you want to hop on board with the next-generation of computing devices specifically targeted towards multimedia in a living room environment, check the video to get all the details from Intel.
Posted by Christopher Sasaki Categories: Internet, MMORPG, PC
For those gamers who might be trying to avoid the time-sink that is The Burning Crusade, Blizzard just pushed the crack pipe a little closer. Some addicts might try and keep themselves away from retail stores to avoid the temptation; Blizzard has eliminated that excuse by making the new content available for download. Gamers can now simply log into their accounts online and click to download. If there is already a credit card account stored, then a simple click on a link and $39.99 will get the download started.
Read More

| World of Warcraft

Posted by Christopher Sasaki Categories: Corporate News, Internet, MMORPG, PC
Blizzard Entertainment has broken PC sales records by selling over 2.4 million copies during the first 24 hours of availability of their expansion World of Warcraft: The Burning Crusade. According to their press release, the company sold over 1.2 million copies in North America and 1.1 million copies in Europe, and over 1.7 million users logged in the first day. The press release did not state how many of those people wound up queued for their game servers, or how much productivity is dipping during the week of the game's release. Blizzard assures gamers that have not yet purchased the expansion that more copies are shipping daily; while GameStop and EBGames made an insightful decision to just order enough copies to cover pre-orders, local Fry's Electronics stores reportedly have stacks of the game available for purchase.
The full press release continues after the jump.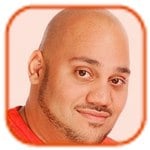 Posted by Andru Edwards Categories: Gizmatic, Short Bytes, CES, CES 2007, Corporate News, Features, PC / Laptop, Videocasts
Dan Snyder from Intel chats with us about their upcoming Core 2 Quadro line, and explains why the move to four cores is an important one. As Intel says, programmers are starting to write for multi-core systems, and if you want the snappiest PC on the market, you will likely want to be looking towards Intel's quad core chips.
Posted by Christopher Sasaki Categories: Internet, PC, Role Playing Games, Xbox 360, Xbox Live
Bethesda Softworks announced that Elder Scrolls: Shivering Isles, an expansion for Elder Scrolls: Oblivion will be coming to the Xbox 360 and the PC this Spring. The expansion should add more than 30 hours of gameplay to the already expansive title, and will be available through retail channels for the PC, and via Xbox Live for the Xbox 360. Given that the expansion will add a completely new realm to the Elder Scrolls universe, one expects that this expansion will be one of the largest Xbox Live add-ons to date, and possibly one of the most expensive. No mention of the add-on was made for the upcoming Playstation 3 version of the game; this could possibly be included on disc, but this doesn't seem to be a likely option at this time.
The full press release continues below.
Read More

| Shivering Isles Screenshots

© Gear Live Inc. – User-posted content, unless source is quoted, is licensed under a Creative Commons Public Domain License. Gear Live graphics, logos, designs, page headers, button icons, videos, articles, blogs, forums, scripts and other service names are the trademarks of Gear Live Inc.