Posted by Chris Pereira Categories: Action, Retro, Ubisoft, Xbox 360, Xbox Live Arcade,
For those of you who think Prince of Persia is a series that began last gen, you're dead wrong. Prince of Persia was originally a PC title, developed back in 1989. Now the game is resurfacing as Prince of Persia Classic on the Xbox Live Arcade for 800 Microsoft Points ($10). The interesting catch to the game is that you're required to save a princess… but in under 60 minutes.
The features list is exactly what you would expect from an XBLA game: improved graphics; new traps, puzzles, and enemies; 12 achievements; and leaderboards in three flavors – Normal Mode (complete the game as fast as possible, saving after each level), Time Attach Mode (start from the beginning if that princess isn't saved in 60 minutes), and Survival Mode (complete the game in under 60 minutes without dying – good luck).

Posted by Chris Pereira Categories: Adventure, Nintendo DS,
I have fond memories of first popping Myst into my computer's CD-ROM drive (oh, how exciting it was at the time!) and exploring its incredible world. While it was only a point-and-click adventure, it still was incredible for its time. It was an experience, to be sure. And for the record, I've beaten it more than once - the fair way.
So imagine my surprise when my eyes came upon a press release stating that Myst was getting a remake, DS-style. The game is bound to have a pretty limited appeal, despite the fact that it's being rebuilt specifically for the DS – a system that is simply the perfect platform for a game of this ilk. Fans will be excited to hear that a new age, known as the RIME Age, will make its way into the game.
While the press release has a sentence that might be a punch to the gut to many gaming fans – "Unlike most adventure games, Myst offers no inventory, no death, and no dialogue." – it's something that you really need to play to appreciate.

Posted by Chris Pereira Categories: PC, PlayStation 3, Release Dates, Special Editions, Ubisoft, Xbox 360,
The highly anticipated Prince of Persia-like Assassin's Creed has finally been given a timeframe for release; the Xbox 360, PlayStation 3 and PC versions will all be released in November. Naturally, a limited edition will be available for what is becoming the standard price of $69.99 (unless your name happens to be Grand Theft Auto or Halo), and includes the following:
Tin box
Penny Arcade comics
Altair figure
Mini strategy guide
Trailers, documentaries, other videos
Normally I'm ready to pounce on the fact that every single game nowadays has some sort of Limited Special Collector's Edition, but Assassin's Creed is one of the most highly anticipated games of the year; this one looks like it deserves an LE.
Posted by Michael Cardiff Categories: Action, Casual, Internet, PC,

Yesterday, Gametap opened up a new component in their online subscription-based gaming service, and it's worth taking a look at. Gametap's new service is a FREE (as in beer) ad-supported list of games that you can play through their client. All that's required is that you register with their site, and you can begin playing games like Street Fighter 2, Metal Slug, and Tomb Raider: Legend for free. In addition, many of the games are upgraded from their original version, including features such as online play in Metal Slug
So what's the catch? Well, to start with, you have to watch ads at certain points during the game (for example, when a new level is loading, or when the game is first downloading). The other big problem—and one that a lot of sites don't seem to be mentioning yet—is that the list of free games available rotates on a week-by-week basis. So while you may be able to play Joust for free this week, all your progress might be for nothing next week when they switch over to a NEW list of ad-supported games. This may not be a huge deal for some of the more arcade-y, quick play games like Rampage or Bust a Move, but it's going to be pretty lame when you get hooked on TR Legend and then can't play it after a week. Frankly, this all sounds suspiciously like a ploy to get people hooked on their service enough so that they'll end up becoming paid subscribers to the full library - I can't see any true gamer being happy with the list of free games changing every week.
Read More

| GameTap.com


Posted by Chris Pereira Categories: First Person Shooters, PC, PlayStation 3, Xbox 360,
Black Box, the PC-only package which included Episode 2, Team Fortress 2 and Portal has been canned by Valve. The reasoning behind this was not revealed, but it's likely a move to help promote Steam.
"The Black Box has been cancelled," said Doug Lombardi, Valve's director of marketing. "We're going to have one package, The Orange Box, available on the PC (US$49.99) as well as the 360 and PS3 (US$ 59.99). In addition to the three new products—Portal, Team Fortress 2, and Half-Life: Episode Two—The Orange Box will also contain the full version of Half-Life 2 and Half-Life 2: Episode One. Those who purchase the PC version of The Orange Box will get three separate Steam product codes: One for the three new games, one for HL2, and one for Episode One. This way a PC Orange Box owner can give away their Half-Life 2 or Episode One unused Steam product codes if they don't need a copy of those games. We are excited to deliver the highest value of new gaming content ever offered in one box."
It sounds like a fair bargain to me – that's a lot of content for $50 (or $60 if you're on consoles). Those who wish to save money will be able to download all of the new content directly from Steam – a route which many gamers are likely to take, meaning Steam will see a nice boost in traffic. With more and more games looking to Steam as a viable means of distribution, this increase in download numbers will likely help to coax some naysayers into jumping on the bandwagon.
Read More

| IGN UK


Posted by Chris Pereira Categories: First Person Shooters, PC, Release Dates, Xbox 360, Xbox Live,
The upcoming Shadowrun has two price points on two different systems. That's not all that unusual in itself – we're used to seeing PlayStation 2 versions of games cost less than those on Xbox 360 or PlayStation 3. But when a game is seeing a simultaneous release on Xbox 360 and PC, and being put in a position to be the flagship cross-platform title, why are Xbox 360 owners paying $60 when the game is only $50 on PC?
Newsweek's N'Gai Croal hunted down Microsoft Game Studios corporate vice president Shane Kim to get an answer.
The $59.99 for Xbox 360 and $49.99 for Windows Vista price points are our standard pricing for each platform. This pricing structure is not uncommon in the multiplayer-only first-person shooter genre, as numerous titles have seen success at this price point and gaming model. I think it's premature to speak to pricing for all future projects, but as of now this is our pricing structure for our marquee titles like Shadowrun. Additionally, MGS has the same development costs as other developers and publishers out there. One advantage other publishers have that we do not is that they can leverage their marketing and development costs over all platforms, while we are focused on Windows and Xbox 360 as a first party publisher.
That still doesn't quite answer the question; is it impossible to deviate from the standard pricing scheme? This is the first real Xbox 360/PC cross-platform release, so the standard pricing being referred to is nonsensical. And that's not to mention, of course, the fact that much of the public is in upheaval over the price already – given that there is no single player and a limited number of maps, paying a "standard" price isn't what gamers want. The studio manager of Shadowrun developer FASA Studios, Mitch Gitelman has frequently retorted that the game offers an innovative experience that adds "verbs" to the FPS experience. We'll just have to wait and see how gamers vote with their wallets when the game is released on May 29.
Read More

| Level Up


Posted by Chris Pereira Categories: MMORPG, PC,
Guild Wars has been a tremendous success since its inception into the realm of online RPGs several years ago. It has spawned two campaigns in addition to the original, but it was recently announced that future GW campaigns were being canned. In their place would be the first expansion in the series, as well as a full-blown sequel. The expansion – titled Eye of the North – will be unlike the previous releases in that it will require you to own at least one Guild Wars title to play.
Today, gamers have the opportunity to take part in a chat with NC Soft, the developers of Guild Wars. Starting at 4:00 p.m. Pacific / 7 p.m. Eastern on May 11, GameSpy Arcade will be home to an NC Soft chat session. You'll have to head to the GameSpy Arcade LiveWire lobby for the exclusive event about "upcoming developments" in the franchise.
I'm personally a huge fan of Guild Wars, so I'll be in attendance. The game's focus on strategy, as opposed to number of hours played, make it attractive to a whole lot of people. And with NC Soft's promise that future Guild Wars games will continue to be free to play, the MMORPG world and its subscription fees better be worried. 'sup, World of Warcraft?
Read More

| GameSpy Arcade


Posted by Chris Pereira Categories: Action, Adventure, MMORPG, PC, Role Playing Games,
The latest issue of Games for Windows Magazine has revealed all the details pertaining to the subscription service Hellgate: London will be sporting. Luckily, previous statements proved to be true as online multiplayer will be free for all players. Beyond that, there are some perks that may warrant paying the monthly fee of $9.95 to become an 'Elite' player, but casual players should find the free game to suffice. If Hellgate turns out to be anything like Diablo, it's going to suck in a lot of unsuspecting people and get them to fork over that subscription fee.
Click to continue reading Hellgate: London Subscription Multiplayer Details Revealed
Read More

| Games for Windows Magazine via Voodoo Extreme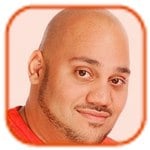 Posted by Andru Edwards Categories: Gizmatic, High Score, Short Bytes, Features, PC / Laptop, Video Games, Videocasts,
Okay, we have been hearing a lot about dual core and quad core processors coming out of both the Intel and AMD camps. Now that Apple has released the Octo-core Mac Pro, people are wondering about the benefit of having all these cores at their disposal. In this video, we speak with AMD about what they believe is the fundamental difference between the way they do Quad Core chips as opposed to the way Intel does it. Check out the video to see how AMD feels quad core computing should be done.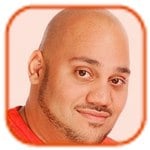 Posted by Andru Edwards Categories: Full Episodes, Gizmatic, Head To Head, High Score, Features, PC / Laptop, Video Games, Videocasts,
While hanging out in the AMD Performance Lab, Pat Moorhead sat down with us to give us a head to head look at a basic Intel G965 chipset up against the AMD 690 series chipset, focusing on gaming performance. These are the off-the-shelf computers you would buy at low cost for $500-800 or so, using integrated graphics chips. You gotta see this side-by-side comparison to see just how amazing the results of the AMD-ATi merger are.
Oh, and obviously, these tests were done in an AMD lab. However, just like it was mentioned in the Performance Lab video, if you want the scripts to do any of these tests yourself, all you have to do is ask. Drop an email to .(JavaScript must be enabled to view this email address) or .(JavaScript must be enabled to view this email address) and they will hook you up.
© Gear Live Inc. – User-posted content, unless source is quoted, is licensed under a Creative Commons Public Domain License. Gear Live graphics, logos, designs, page headers, button icons, videos, articles, blogs, forums, scripts and other service names are the trademarks of Gear Live Inc.