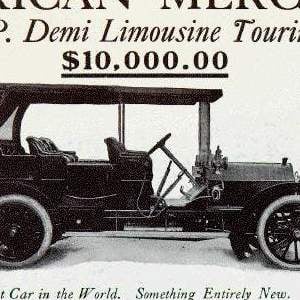 Posted by Drea Avellan Categories: Electronic Arts, MMORPG, PC,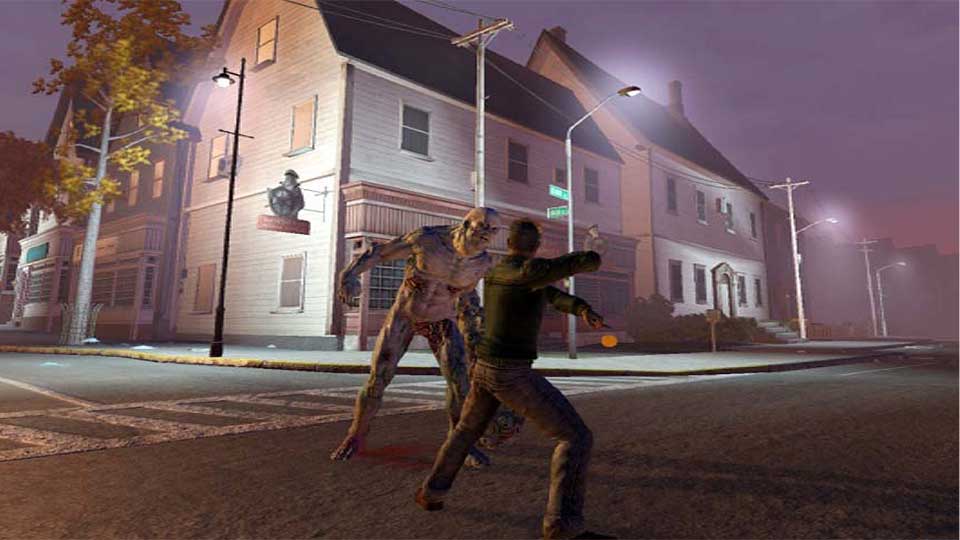 You may remember getting invites to one of three secret societies -- the Illuminati, the Dragon or the Templar. Perhaps you took the quiz "Which secret societies do you belong to?" on Dark Days are Coming. This ingenious way to get people interested was set in motion by Funcom to promote their game The Secret World a few years back. Seriously, who doesn't love secret societies and exclusive clubs?
Recently announced, Funcom and EA Partners will co-publish this long awaited MMO.
"We are thrilled to have the opportunity to work with Funcom, one of the world-leaders in the development of massively multiplayer online games," says David DeMartini, Senior Vice President and General Manager of EA Partners. "We are very excited to be able to take part in the growing online gaming category with such a highly anticipated title as 'The Secret World'."
The Secret World is a MMO for PC where players are given total freedom to create their characters, without the restriction of classes or levels. In the game, you will join one of three world-famous secret societies and journey the world to locations such as Egypt, New England, London, New York, and Seoul.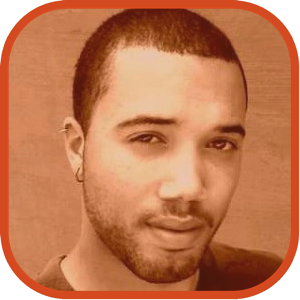 Posted by John Kilhefner Categories: Eidos, PC, PlayStation 3, Square Enix, Trailers, Xbox 360,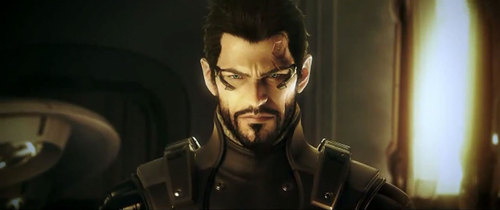 A new extended trailer for Deus Ex: Human Revolution has surfaced - and it. is. good. While no actual gameplay is seen throughout the entire five minutes, you probably won't really care because what is shown is pure awesomeness. Human Revolution is set for release early 2011 for PC, Xbox 360 and PS3. Check out the extended trailer, which is over five minutes long, after the break.
Click to continue reading Deus Ex: Human Revolution extended trailer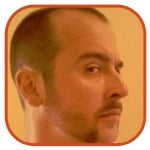 Posted by Finnian Durkan Categories: Accessories, Wearables, Video Games,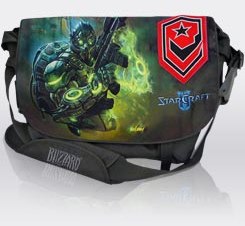 For fans of WarCraft, StarCraft but not Arts 'n Crafts, Blizzard Entertainment has now released their StarCraft II Ghost Messenger Bag. This way, not only can you spend hours and hours playing games online but when you do unplug you can rest assured that this bag will let everyone know that in the fake, make-believe world in your bedroom you are a man to be reckoned with, to be feared; nay, worshiped! There is a limit to two per person, so you can only get one for you and one for your girlfriend in Half-Life 2; them's the breaks. Now where did I put my Skull and Crossbones footie pajamas?
Read More

| Blizzard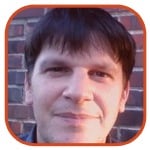 Posted by Mark Rollins Categories: Accessories, Peripherals, Video Games,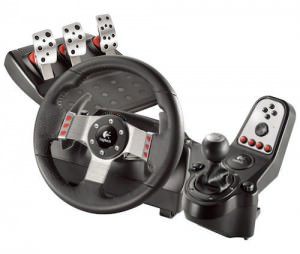 Logitech keeps doing a lot of cool things with its webcams and their Unifying Receiver and whatnot. The latest trick up their sleeve is an upgrade to the G25 Racing Wheel, with the G27. This one has a shift-indicator telling you when to go up or down a gear, and six programmable buttons (three on each side of the wheel.) It is good for PS3, PS2, and Windows games. You can pick one up for $300, and they're available for pre-order on Amazon.
Read More

| Logitech


Posted by Alex Lifschitz Categories: Features, First Person Shooters, PC,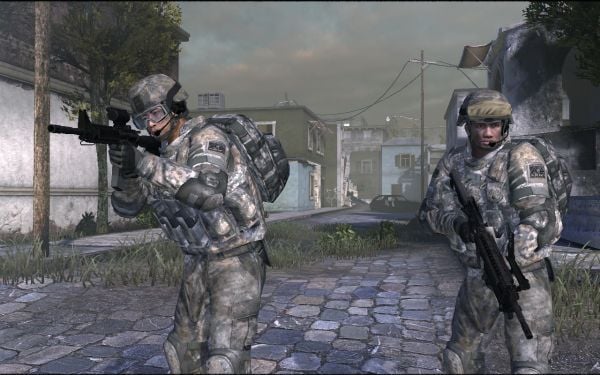 Anyone familiar with military gaming (or anyone as cheap as I am) already knows about America's Army, the PC FPS developed by the United States military as an outreach program for the young'uns. It's paid for by the guv'mint and completely free of charge to anybody who wants to play it (as any good PR campaign would be), and the folks behind the game let me get some hands-on time with the newest incarnation, America's Army 3, at GDC 2009 in San Francisco. Hit the jump for some of the things you can expect from the world's most realistic military shooter.
Click to continue reading GDC 2009: Hands-On with America's Army 3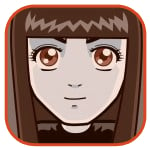 Posted by Sheila Franklin Categories: Corporate News, Video Games,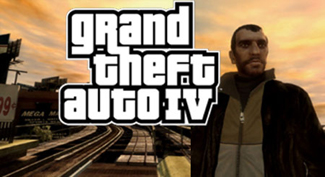 Good news for PC Gamers. Take Two Rockstar Games has announced that it is releasing the computer version of Grand Theft Auto IV on Nov. 18 in North America as well as Nov. 21 in Europe. The version will include a newly expanded multi-player feature. Approximately 3.6 million units sold in its first day, and the company says that in its first week it generated $500 million.
Rockstar Games founder Sam Houser said, "We are very excited to be releasing the PC version of Grand Theft Auto IV. The whole team is dedicated to bringing an amazing gaming experience to the PC."
We expect they are also looking forward to a greater profit.
Read More

| Gamasutra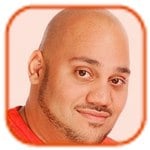 Posted by Andru Edwards Categories: Full Episodes, Gizmatic, CES, CES 2008, Corporate News, Features, PC / Laptop, Peripherals, Podcasts, Video Games, Videocasts,
We take a few moments with AMD's Rick Bergman, General Manager of the Graphics Processing Group, about their new Spider platform—a three-tiered computing system that helps tie together and ensure compatibility between the chipset, CPU and GPU. We talk about what sort of benefits this means to the enthusiast-class consumer. We also dive into the nitty-gritty with the new Radeon, currently codenamed the R870—a dual chip design that has two separate GPU units with an internal Crossfire link and Alternate-Frame Rendering to tie them together. I also ask about some of the design challenges realized in smashing two cards together and getting an efficient, workable result. The design is impressive and the ability to link two of these cards together will come to mean a great deal of graphics processing power in the near future.
The card will be available late January and can be powered in a typical system by a 500 watt power supply; ATI has cut their power requirements for similarly powered cards in half, without sacrificing any performance.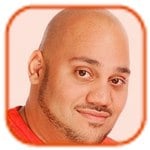 Posted by Andru Edwards Categories: Editorial, Features, Microsoft, Software, Video Games,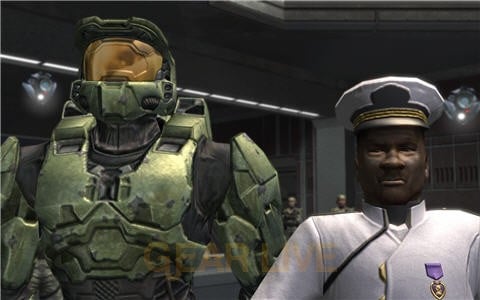 So, Halo 2 for Windows Vista is launching on May 8, 2007, and we have been able to spend some time reviewing the title. Since everyone is familiar with Halo 2, we felt a full review wasn't in order. Instead, we wanted to clue you in on the ten best improvements we experienced while reviewing the game. These ten features raise the bar for Halo as a whole, and may be a foreshadowing of things to come in Halo 3:
Achievements: If you are looking for something fun that adds another level of fun and challenge to the Halo 2 world, this is it. We have said it before, and we will say it again - Microsoft hit a gold mine with the notion of achievements. No sooner than when we finished a multiplayer deathmatch did we rack up a total of three achievements. Meleeing five people from behind (and thusly earning the Ninja achievement) was nice, but Meleeing someone who already had the Ninja achievement (and thus earning the Flaming Ninja achievement) was even better. We have the achievement to prove it. For those wondering, yes, the achievements you earn in Halo 2 for Vista (or any other Games for Windows game) is counted towards your Xbox Gamerscore.
Continue Reading: Top Ten Halo 2 Vista Improvements…
Read More

| Playfeed


Posted by Lolita Beckwith Categories: Microsoft, PC / Laptop, Software, Video Games,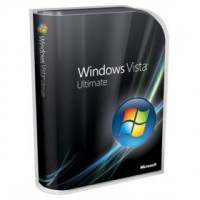 Sometimes it's tough being an early adopter, just ask a Vista user. Last week, Microsoft's new operating system made news for it's incompatibility issues with Apple's iTunes. Now comes word that hardcore gamers are experiencing slowness and even crashes when playing certain XP-friendly games such as Counterstrike, Half-Life 2 and Doom 3 on their Vista-upgraded PC's. This despite Microsoft's promise that Vista would be backwards-compatible with DirectX9, XP's graphic engine. Problematic software drivers and a lack of video cards supporting Vista's DirectX 10 engine are being blamed. Fortunately top graphics chip makers Nvidia, Intel and ATI are offering drivers to assuage the situation.
Read More

| ComputerWorld

Posted by Michael Cardiff Categories: Adventure, Corporate News, Internet, PC,
We all knew the takeover was coming, we just didn't know when - now we have a date. On October 17th, Sam and Max Episode 1: Culture Shock will debut on Gametap, with regular episode updates following every month. The title will be exclusive to Gametap for 15 days, after which the episodes will be available for download from Telltale Games' website. 15 days isn't that much longer to wait, but Turner Broadcasting (owner of Gametap) is doing all they can to convince you to sign up for their subscription-based service.
Straight from the press-release:
"Gamers get to play the new episodes of Sam & Max first on GameTap, where the whole Sam & Max experience is enriched with additional amazing content," said Ricardo Sanchez, GameTap Vice President of Content. "Telltale and GameTap are also co-producing new animated machinima "shorts," which will premiere in November as a prelude to the second game episode, with more shorts airing between monthly episodes to give Sam & Max fans a regularly scheduled fix. With the new machinima shorts and a behind-the-scenes documentary that brings them inside 'The Making of' the new Sam & Max game, this exclusive Sam & Max experience adds that much more value to the monthly subscription."
As a huge fan of the old-school Kings Quest-esque point-n-click adventure games, this might be the best thing to happen to the genre since Grim Fandango.
Read More

| Telltale Games

© Gear Live Inc. – User-posted content, unless source is quoted, is licensed under a Creative Commons Public Domain License. Gear Live graphics, logos, designs, page headers, button icons, videos, articles, blogs, forums, scripts and other service names are the trademarks of Gear Live Inc.