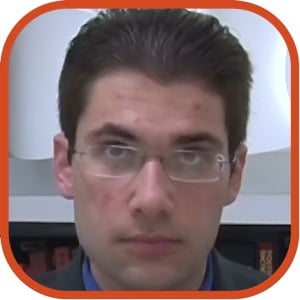 Posted by Ariel Levin-Waldman Categories: Wearables, Corporate News, Microsoft,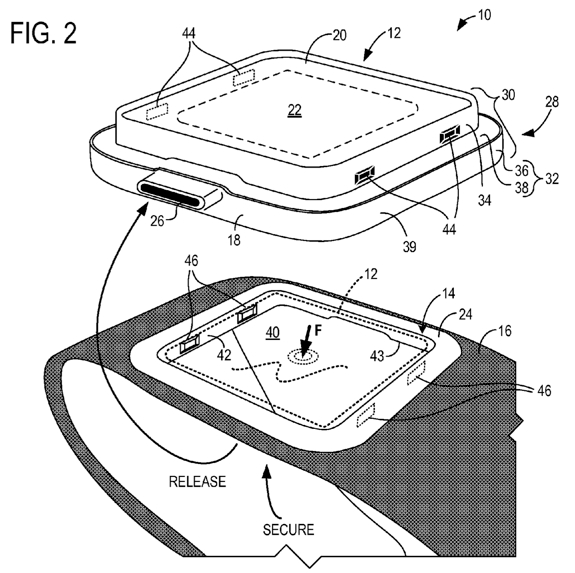 With the smartphone being a huge success, companies like Samsung and Sony got the idea to make it smaller and wrist mounted, creating the Galaxy Gear and Sony Smartwatch lines respectively. Now Microsoft has decided to muscle into the game, registering its patents with the U.S. Government this week.
The application filed with the patent office describes the wearable as a music player, phone, message device, and fitness measuring device. The watchface would be detachable from the wristband so that it can be connected to a charging port.
The features described are still speculation, and no date has been stated for release. Microsoft is up against competition from Samsung, who released their product last year, Motorola, which plans to release the Moto 360 in July, and Pebble, which has already sold over 400,000 units.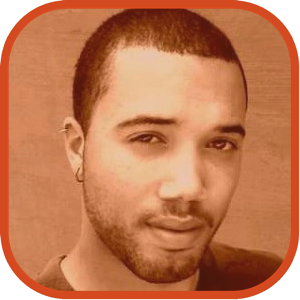 Posted by John Kilhefner Categories: Apple, Cell Phones, Corporate News,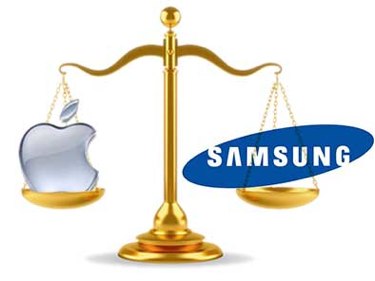 Samsung announced its intentions to drop its injunction requests against Apple. The injunction was for "standards-essential patent infringement" in Europe.
Here's what Samsung had to say:
"Samsung remains committed to licensing our technologies on fair, reasonable and non-discriminatory terms, and we strongly believe it is better when companies compete fairly in the marketplace, rather than in court. In this spirit, Samsung has decided to withdraw our injunction requests against Apple on the basis of our standard essential patents pending in European courts, in the interest of protecting consumer choice."
Click to continue reading Samsung drops European injunctions against Apple
Read More

| The Verge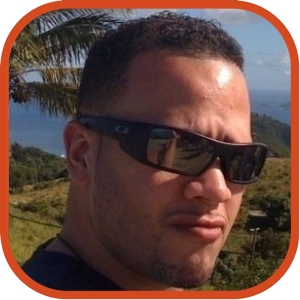 Posted by Jason Diaz Categories: Apple, Cell Phones, Corporate News,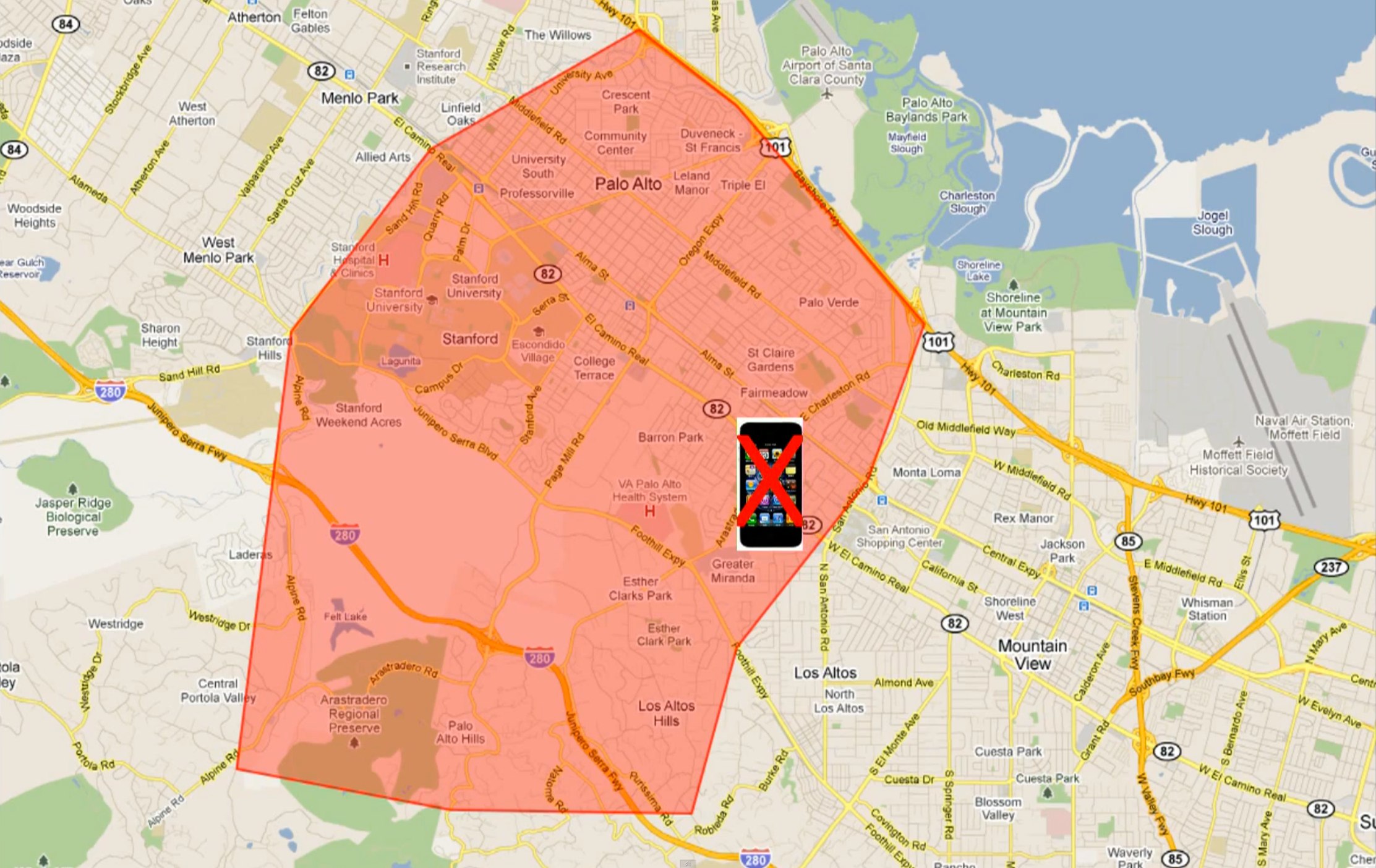 Apple is not shy about submitting patents on its creations, but this one is a little different. This particular filing attempts to patent the essence of 1984, and would give the Cupertino-based company the sole right to disable a user's iPhone camera app in restricted areas, such as at a concert venue or movie theater. However, it appears that the now-granted patent may disable far more than just your ability to take snapshots.
Click to continue reading Apple granted patent that can disable your iPhone 1984-style
Read More

| Business Insider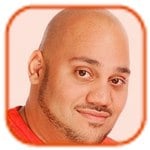 Posted by Andru Edwards Categories: Apple, Cell Phones, Corporate News, Videos,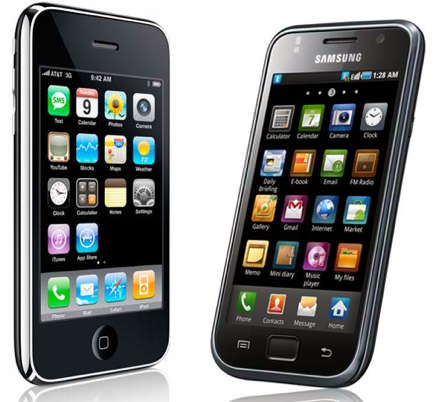 We are a few days removed from the monumental decision that was handed down in the Apple vs. Samsung trial, where Apple pretty much steamrolled Samsung in the verdict. Curious how the jury reached the decision that it did? Check out the video after the break. It's an interesting look at the process that Jury Foreman Vel Hogan and team used to determine which patents were infringed, and how much money to award in damages. Other interesting tidbits? The Jury Foreman is a PC user who owns no Apple products, and not one of the jurors owned an iPhone.
Click to continue reading How the Apple vs. Samsung jury reached a verdict (video)
Read More

| Bloomberg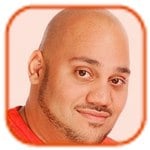 Posted by Andru Edwards Categories: Apple, Cell Phones, Rumors,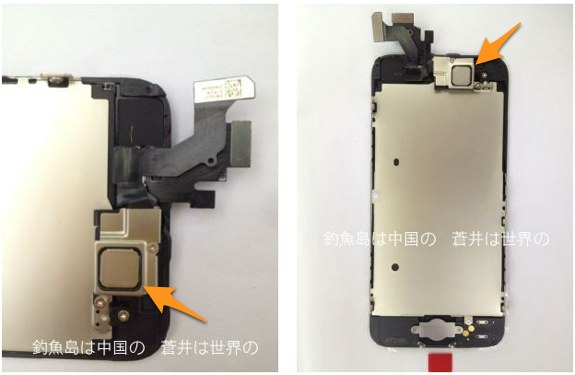 The next-generation iPhone 5 leaks continue, this time seemingly revealing a built-in NFC module. NFC code has been found in iPhone prototypes, and Apple has even patented its method for including NFC into a future iPhone--and it just so happens that the patents and the location of this new chip match up perfectly (the top-left corner of the front of the device.) At the iOS 6 reveal, Apple showed off its Passbook digital wallet app. Since then, many have commented that NFC might be the perfect companion to Passbook. We'll find out on September 12.
Read More

| Apple.pro (Chinese)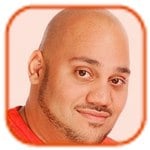 Posted by Andru Edwards Categories: Cell Phones, Corporate News, Google, Handhelds,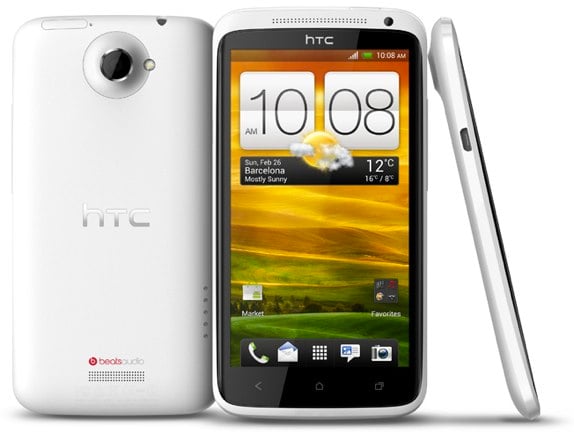 Whoa! It looks like two major HTC devices have just been indefinitely delayed at United States Customs for an investigation due to an Apple patent infringement. If you were ready to pick up the HTC One X or HTC EVO 4G LTE on day one, you've got a wait ahead of you:
"The US availability of the HTC One X and HTC EVO 4G LTE has been delayed due to a standard U.S. Customs review of shipments that is required after an ITC exclusion order. We believe we are in compliance with the ruling and HTC is working closely with Customs to secure approval."
While HTC is putting on the smiley face for the public, this is a pretty serious blow. The devices that are being held infringe on an Apple patent that covers the action of automatically turning email addresses and phone numbers in tappable links. We don't see how HTC can quickly remove that feature from phones that are sitting in their shipping containers.
Read More

| WSJ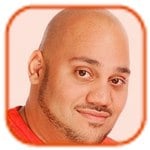 Posted by Andru Edwards Categories: Apple, Cell Phones, Editorial,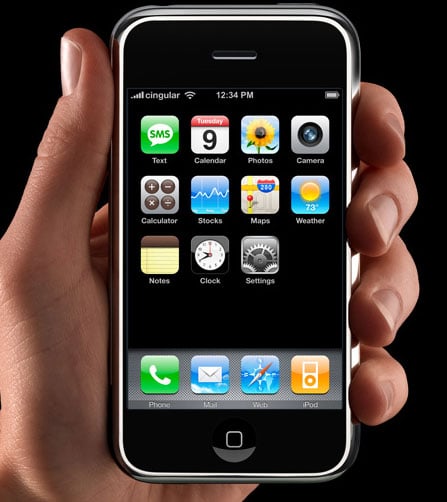 Apple has been awarded its long sought-after patent on the iPhone. Intellectual property experts say it's so broad and far-reaching that the iPhone maker may be able to bully other smart phone manufacturers out of the U.S. market entirely.
Some three-and-a-half years after filing for a patent on the iPhone, Apple on Tuesday was awarded U.S. patent number 7,966,578 for "[a] computer-implemented method, for use in conjunction with a portable multifunction device with a touch screen display, [that] comprises displaying a portion of page content, including a frame displaying a portion of frame content and also including other content of the page, on the touch screen display."
That's just the beginning of the abstract for Apple's iPhone patent, which the company filed back in December 2007. It gets quite a bit more technical in its full form, but there's one thing patent experts consulted by PCMag agree on—Apple has been awarded an incredibly broad patent that could prove to be hugely problematic for other makers of capacitive touch-screen smartphones.
Apple's patent essentially gives it ownership of the capacitive multitouch interface the company pioneered with its iPhone, said one source who has been involved in intellectual property litigation on similar matters. That's likely to produce a new round of lawsuits over the now-ubiquitous multitouch interfaces used in smartphones made by the likes of HTC, Samsung, Motorola, Research in Motion, Nokia, and others that run operating systems similar in nature to Apple's iOS, like Google's Android, said the source, who asked not to be named.
Click to continue reading Apple secures iPhone patent that could be huge blow to rivals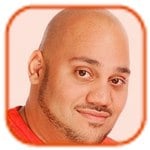 Posted by Andru Edwards Categories: Fashion Designers, News,
Christian Louboutin claims he has "the biggest respect" for Yves Saint Laurent despite recently suing the fashion house. The famous footwear designer -- whose creations are famed for their red soles -- took legal action against YSL for breach of copyright after it brought out shoes featuring red soles, which he said was unacceptable.
"I have the biggest respect for the house of Yves Saint Laurent. Having discussed the matter with them and not been able to reach an agreement, we have had to take this to court. My company has a trademark on the red sole and if we don't enforce it this would leave the door open for other brands to copy us while jeopardizing the identity of the Louboutin red sole. No one before me has ever used a colored sole to define a brand's identity. The red sole has become widely recognized as the distinct sign of my brand in the eyes of women all over the world," Louboutin told ES of his decision.
The suit alleges that YSL copied Christian Louboutin's trademarked red outer sole, which Louboutin registered with the U.S. Patent and Trademark Office in 1997. However, it's unclear whether the trademark covers all red-soled shoes.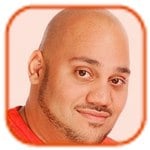 Posted by Andru Edwards Categories: Apple, Displays, Rumors,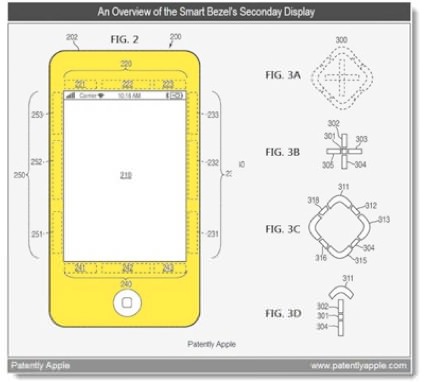 One of the features Amazon champions on its Kindle e-reader is the black-and-white E Ink screen, which puts less stress on the eye than the iPad or iPhone's LCD screen. A recent patent application, however, suggests that Apple is looking to produce a device with a hybrid E Ink-LCD screen.
Not only that, Apple's hybrid screen might have the ability to split into quadrants, with some segments displaying images via LCD and others displaying via E Ink. That, according to Patently Apple "would work very nicely with Apple's proposed use of Spaces on future iOS devices."
Specifically, Apple's patent covers a system for switching between an electronic paper display and a video display based on visual content.
"Based on the one or more features, the control circuitry could selectively enable the device's electronic paper display or the device's video display," Patently Apple said.
Click to continue reading Apple working on hybrid E-Ink LCD display?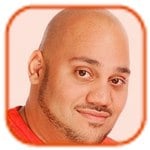 Posted by Andru Edwards Categories: Apple, Corporate News, Handhelds,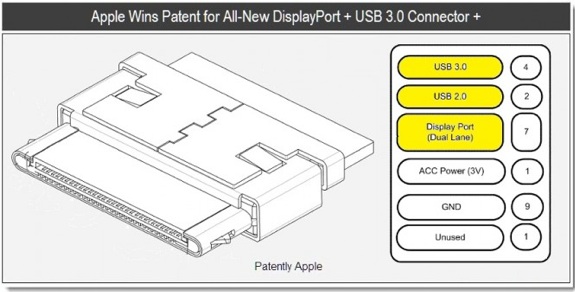 The United States Patent and Trademark Office on Tuesday awarded Apple a patent that suggests Apple is working on an iPhone and iPod that supports Intel Thunderbolt and USB 3.0.
The invention, which in 2009 Apple called a "Reduced Size Multi-Pin Male Plug Connector" describes a 30-pin dock connector for "high-speed communication standards," citing USB 3.0 and a "dual channel" DisplayPort.
The name "Thunderbolt" wasn't mentioned (unsurprisingly, given that it only launched in February 2011 on the new MacBook Pro) but the patent's multiple mentions of a "dual channel" DisplayPort suggests the same technology.
Thunderbolt combines Intel's PCI Express and DisplayPort into a single connector for theoretical transfer speeds of 10 Gbps (fast enough to download a full-length Blu-ray movie in under 30 seconds).
Click to continue reading Apple patents dock connector with Thunderbolt, USB 3.0 connectivity
© Gear Live Inc. – User-posted content, unless source is quoted, is licensed under a Creative Commons Public Domain License. Gear Live graphics, logos, designs, page headers, button icons, videos, articles, blogs, forums, scripts and other service names are the trademarks of Gear Live Inc.