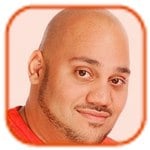 Posted by Andru Edwards Categories: Music, Dating,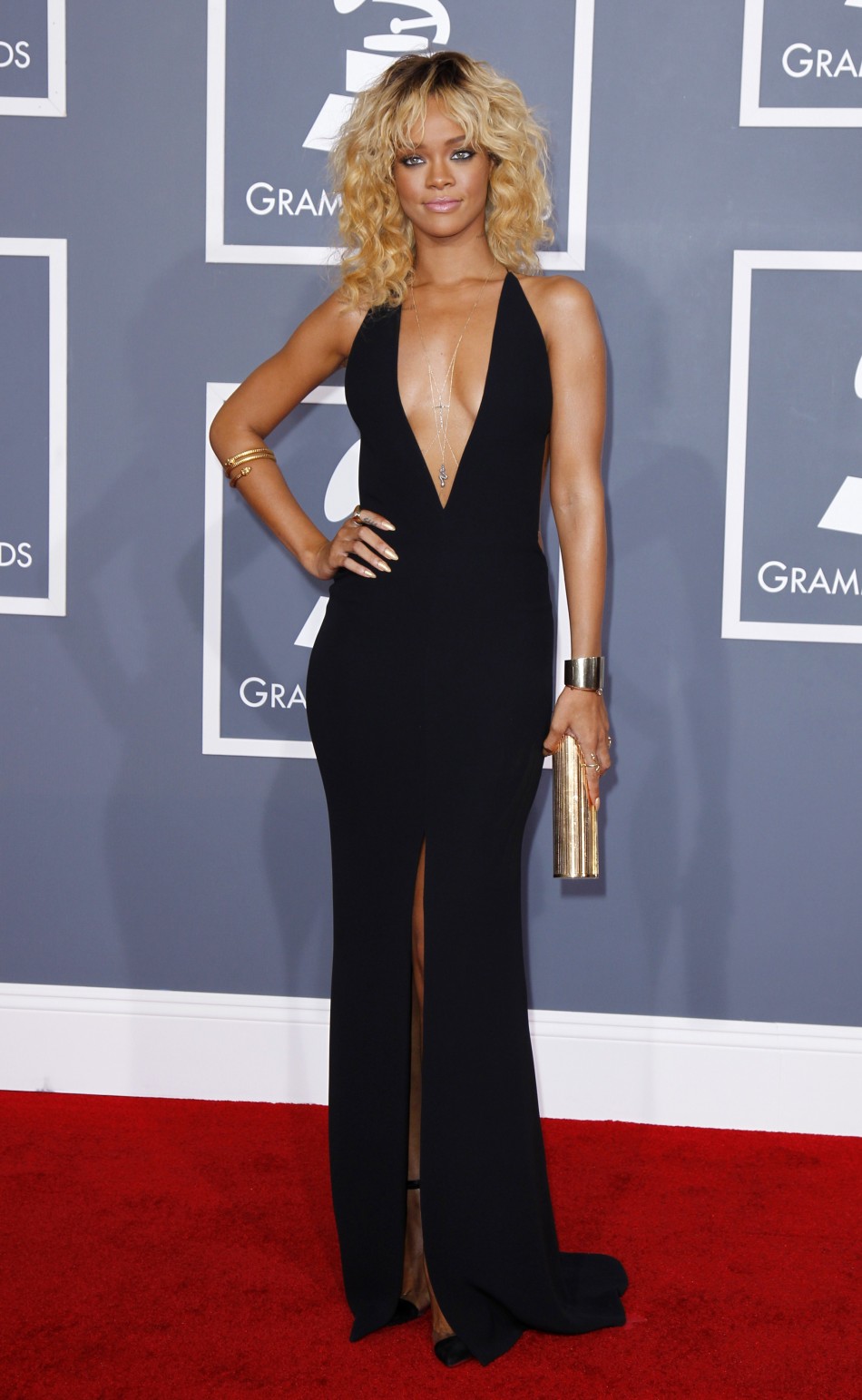 Rihanna's dad told her to lose weight - because she was getting "too fat."
The "You Da One" singer has recently shed a quite a few pounds and her father, Ronald Fenty, believes he was the one who inspired her after telling her she looked fat.
"I actually thought she was a little fat the last time I saw her. But when I saw her at this year's Grammys, I thought she was back to her normal size. I used to joke with her, 'Robyn, [Rihanna's first name], you're getting too fat.' But I think she's fine. I think she looked excellent, as everyone saw, at the Grammys. She's dieting, she's working out," said Ronald, who has a turbulent relationship with his famous daughter.
Ronald also revealed how he is fine with the fact Rihanna may have rekindled her romance with ex-boyfriend Chris Brown, despite him being convicted of assaulting her in 2009: "Chris is a nice guy and everybody's entitled to make mistakes in their life - God knows how many I've made. She's her own woman now."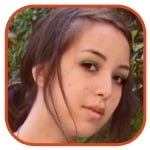 Posted by Robin Paulson Categories: Drama, Prime Time, The CW, Editorial, Gossip, News, Rumors,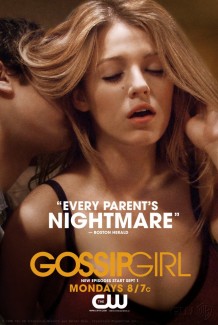 Hit teenage drama show Gossip Girl continues to anger parents everywhere after news of a threesome scene on Monday's show leaked. Nothing new there, eh?
The Parents Television Council has their knickers in a bunch, deeming the scene "reckless and irresponsible" and attempting to get the network to not air the episode.
"Will you now be complicit in establishing a precedent and expectation that teenagers should engage in behaviors heretofore associated primarily with adult films? CW has been defending graphic content on Gossip Girl by asserting that they don't target teenagers. Such a claim doesn't even pass the 'laugh test,'" said Parents Television Council President Tim Winter in a statement released yesterday.
I mean, this is the same show that heralded seemingly-negative reviews ("Every parent's nightmare," "Mind-blowingly inappropriate," and "A nasty piece of work"😉 by slapping them on top of provocative, sexual pictures of the show's characters for their season two ad campaign. They also garnered hype for the much anticipated gay kiss.
My point?
Click to continue reading Gossip Girl Threesome Stirs More Controversy
Read More

| People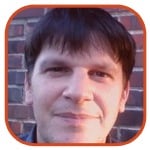 Posted by Mark Rollins Categories: GPS, Misc. Tech,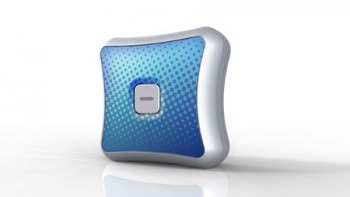 For those parents that are nervous about their kids, and really want to know where their children are, then they should probably purchase the Amber Alert GPS 2G device. It works as a GPS beacon, which allows not-so tech savvy parents text to find out the exact location of their kid. True, I'm not certain whether a longitude and latitude will help, but the "Breadcrumbing" feature allows them to track their steps like Billy from the Family Circus. The Amber Alert costs about $379.99, with monthly plans being $9.99 and $59.99.
Read More

| Amber Alert GPS 2G Release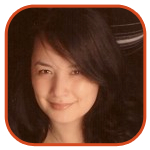 Posted by Veronica Santiago Categories: Comedy, Prime Time, ABC, Gossip,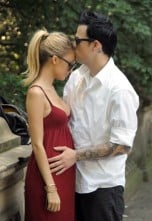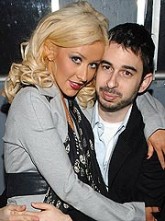 UPDATE: Christina Aguilera reports on her own website that her son, Max Liron Bratman, was actually born on Saturday.
Thanks to Britney Spears' hospitalization and Dennis Quaid's overdosed babies, LA's Cedars-Sinai hospital has been receiving a lot of unwanted publicity lately. Hopefully two highly-anticipated deliveries at the facility yesterday will (temporarily) direct the media's attention toward other celebrity matters.
Celebutante Nicole Richie and boyfriend Joel Madden welcomed a a 6 lb., 7 oz. baby Friday. (This birth officially brings Richie's weight back down to "0".) The girl, named Harlow Winter Kate Madden, is the first child for both The Simple Life star, 26, and the rocker, 28. Plans for a wedding will be set at a later time.
Same place, different time. E! Online is reporting that singer Christina Aguilera, 27, and husband Jordan Bratman, 30, are also proud new parents. According to a text message sent out yesterday, the couple welcomed their child sometime around 4pm yesterday. No other details have yet been released.
In other baby news, actress Courtney Thorne-Smith (According to Jim) and her husband, Roger Fishman, introduced a son Friday: Jacob Emerson Fishman. One day prior, David Alan Grier (In Living Color) and his wife, Christine Y. Kim, said hello to daughter Luisa Danbi Grier-Kim. Both couples are first-time parents.
Congrats to all the new moms and dads!
Read More

|
E! Online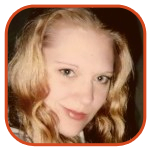 Posted by K.C. Morgan Categories: Reality, Cable, Gossip,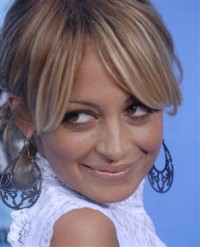 Strange things happen to women when they get pregnant, but it's hard not to look at some celebs with a cynical eye. How is it possible, for instance, that a party girl and troublemaker, reality star and celebutante, could suddenly become a responsible adult? Believe it or not, Nicole Richie seems ready to accept that role.
The expectant starlet recently delayed her wedding to boyfriend (and father-to-be) Joel Madden, but she's moving forward with other areas of her life. Now that she's going to be a mother herself, Nicole is looking for a way to bury the hatchet with her biological parents, people she's had a rocky relationship with from the age of three. Nicole plans to open up about her biological parents in an upcoming interview, and hopes to pave the way for a future relationship. Meanwhile, the postponed nuptials will take place after the birth of her baby - the sex of which Richie has opted to not learn.
Once, she was a sidekick to frenemy Paris Hilton. Now, she's a young mother-to-be doing her best to bridge the gap between her past and the future. Unbelievably, it looks like Miss Richie is finally growing up.
Read More

|
E! Online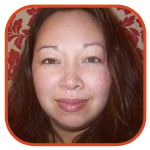 Posted by Monica Edwards Categories: Alijah, Family, Humor, Personal,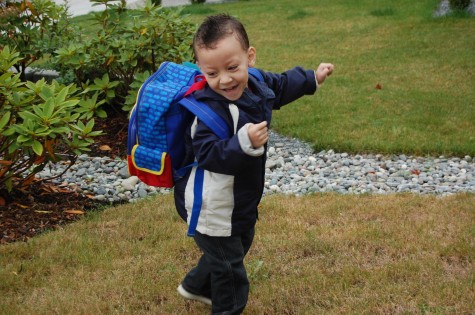 Alijah started preschool on Monday. This will have been the third school he has attended in his short span of 3 years of being-- oh, my bad, 3 and 3/4 years. The first school he attended was a private clinic mainly for children with developmental delays, and it was a wonderful place that we still miss. The teachers and therapists there were very patient, loving, and nurturing and it is the place that helped Alijah to begin to walk at the ripe old age of 28 months when most children his age had been running circles around him for months. It was a place very focused on setting a routine for the kids and Alijah became accustomed to that and to the friends he was making for the first time. He learned how to sing songs, and use more sign language than what we were teaching him at home to communicate as he barely spoke when he started there, and when he turned 3 he graduated from that school because they only treat children under 3 years of age. We then enrolled him into a public school curriculum, yet still a class that was centered around developmentally delayed children his age, as Alijah still has some speech and social delays. This school and his last school were like night and day to us. The teachers were all great, but it seemed as if they did not have as much time to give the kids the one on one attention we had grown accustomed to. I am sure the private funding in the school he came from made all the difference but to a 3 year old, that doesn't add up to a whole lotta' beans. He was used to things a certain way so it took him a while to get adjusted to the kids and new routines. Besides that fact, this was a whole new class with a whole set of new germs so Alijah was out of school more than he was in class due to catching one thing or another every other week---no exaggeration.
Click to continue reading Calm Before the Storm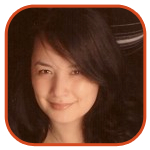 Posted by Veronica Santiago Categories: Buena Vista, Miramax, Drama, Mystery, Thrillers, Upcoming Releases,
Despite some great early buzz, Ben Affleck's directorial debut will be taking a backseat to international news.
The actor, who's been fairly quiet since his Golden Globe-nominated turn in Hollywoodland (and a small role in Smokin' Aces), has been focusing his energy lately behind the camera. His upcoming project, Gone Baby Gone, centers around the disappearance of a 4-year-old girl. The story, based on a novel by Dennis Lehane (Mystic River), features Ben's brother (Casey) and an impressive list of veteran actors (Ed Harris, Amy Madigan and Morgan Freeman).
Gone—which was recently dubbed 'one of the top crime movies this decade' by Reuters—had been scheduled to debut at the Times London Film Festival on Oct. 26. Unfortunately, the film will now be indefinitely shelved in the U.K. The storyline, which bears an uneasy similarity to the disappearance of 4-year-old Madeleline McCann, hits too close to home for the country. Additionally, the film's actress (also named Madeline) bears a resemblance to McCann.
The British girl's story has been heard around the world for months now. Her parents reported her missing on May 3 while they were on a family trip in Portugal. They claimed she was abducted from her bed while they were nearby eating dinner. But an interesting turn of events now has the media spotlight focused on Gerry and Kate McCann. The worried parents have now been named suspects by the Portugese authorities. It's unclear whether this recent development had anything to do with the film's last-minute delay.
As for the US distribution, Gone Baby Gone is still scheduled for release on Oct. 19th.
Read More

| Variety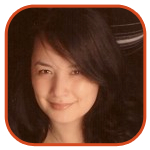 Posted by Veronica Santiago Categories: Celeb News, Celebrity Gossip,
In surprising couples news, actors Michelle Williams and Heath Ledger have called it quits after three years together. (Those betting on Katie Holmes and Tom Cruise to be the first major post-Dawson's breakup better pay up). The Oscar-nominated actors met on the set of Brokeback Mountain back in 2004. The couple, often rumored to be secretly married, have a young daughter together.
Ledger is currently filming The Dark Knight—the highly-anticipated sequel to Batman Begins—in which he will star as 'The Joker'.
Read More

| People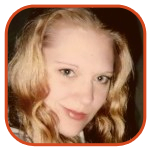 Posted by K.C. Morgan Categories: Kids, Prime Time, Reality, CBS, Gossip, Rumors,

The CBS PR machine has been in full effect touting a new network reality show set to debut this fall. Promos have been running, hype has been huge, and now the media is giving CBS exactly what they want. Suddenly, Kid Nation is becoming a must-see, as the magic word gets used more and more: controversy. CBS took forty kids between the ages of eight and fifteen and put them in front of cameras. These kids were placed in the New Mexico desert without their parents for forty days, to see what kids can accomplish when left alone. While for some, this sounds more like the plot of a horror movie, this is actually a highly-touted reality program from the network known for dramatic unscripted programming. But now, questions have been raised. Did CBS violate child labor laws? Did the TV channel put children at risk?
Click to continue reading Parents Question Kid Nation
Read More

| LA Times


Posted by Lolita Beckwith Categories: Accessories, Home Entertainment, Household,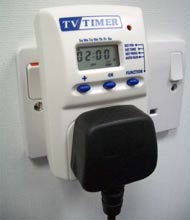 We recently told you about Best NetGuard, which allows parents to control when and how long their kids spend time online, with just the push of a button. Now we present the similarly-themed TV Timer, which lets you set up to three TV viewing (or video game-playing) periods per day—and is controlled by a PIN number you've set. How does it work? Simply connect the TV's plug into the Timer, then screw it in with a hex key to "lock" it. Plug the Timer into an outlet, set up the viewing times and PIN and you're done! The one catch is that the device is only available through a British website—so it only accepts European plugs. We hope the makers create a US version soon. The TV Timer is available for 24.95 pounds.
Read More

| Gizoo via Shiny Shiny
© Gear Live Inc. – User-posted content, unless source is quoted, is licensed under a Creative Commons Public Domain License. Gear Live graphics, logos, designs, page headers, button icons, videos, articles, blogs, forums, scripts and other service names are the trademarks of Gear Live Inc.