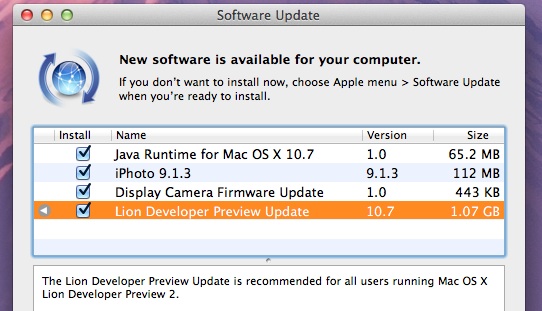 All you Apple devs out there (meaning, anyone who coughed up $99 for a Mac dev account,) hit Software Update when you get a chance because Apple just released Lion Developer Preview 3. The update, which is build 11A4593, weighs in at 1.07 GB, and looks to be an actual seed build this time around. We are keeping our eyes out for any new features or enhancements. Also, for those interested, Xcode 4.1 Developer Preview 5 is also available.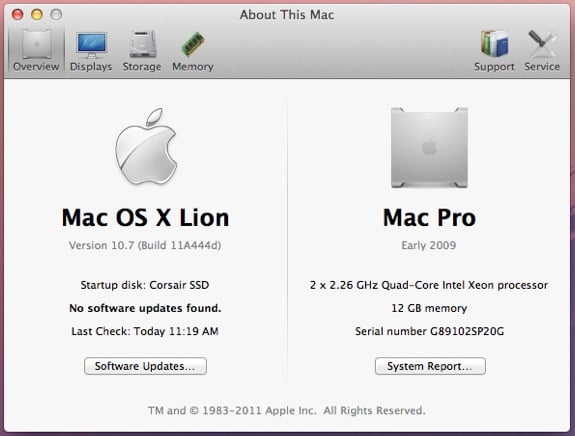 All you Apple devs out there (and anyone who coughed up $99 for a Mac dev account,) hit Software Update when you get a chance because Apple just released an update to the Lion Developer Preview 2. Build 11A444d sits at 1.7 GB, and looks to be an actual seed build this time around. We are keeping our eyes out for any new features or enhancements. Also, for those interested, Xcode 4.1 Developer Preview 4 is also available.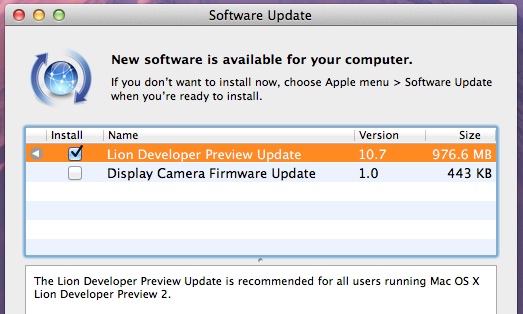 Apple just released a Lion Developer Preview Update through Software Update for testers running Lion Developer Preview 2. The download for the update to the Preview of Mac OS X 10.7 Lion is almost 1 GB in size, but (at least at first glance) doesn't seem to incorporate any obvious new features. We're guessing this is just an update to squash some bugs. In fact, we now find that a bunch of apps that previously crashed almost immediately after launch (like Chrome and Evernote,) now run normally as expected. Now if only they'd fix the weird multiple monitor blank screen startup issue that forces me to unplug 2 of my 3 displays whenever I boot into Lion...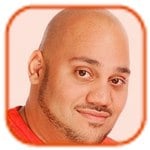 Posted by Andru Edwards Categories: Microsoft, PC / Laptop, Rumors, Software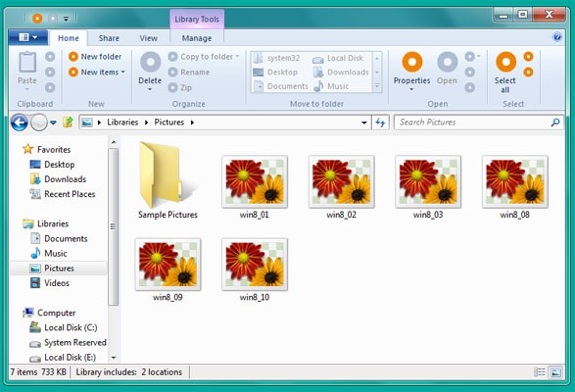 Perhaps people are overloaded on Apple rumors because the rumor mill has shifted to Microsoft and its next operating system, now referred to in the blogosphere as Windows 8.
The latest rumor is that Windows 8 will incorporate the "ribbon" interface with Windows Explorer. The feature - which put more functionality front-and-center rather than hidden behind drop-down menus - was first incorporated into Office 2007. With the release of Windows 7, it was also added to Paint and WordPad. A version of the "ribbon" interface is also included in Microsoft Office for Mac 2011.
According to Within Windows, Microsoft is thinking about adding the ribbon to Windows Explorer in the next iteration of the OS, but nothing is set in stone.
"In early builds of Windows 8, this Ribbon UI is only half-finished and, frankly, of dubious value," the blog wrote. "In fact, based on the divergent ways in which various related UI elements are repeated around the window frame, we get the idea that the use of the Ribbon in Explorer is, in fact, quite controversial inside the halls of Microsoft's Redmond campus."
Click to continue reading Microsoft bringing the ribbon to Windows 8 Explorer

Apple has just released Mac OS X Lion Developer Preview 2 to members of the Mac Dev Program. You'll need to run a software update on the first preview of Lion to prepare for the update, reboot your system, then grab a download token from the Dev Center to use in the Mac App Store to get the 3.7 GB download to update. I know, that's a lot of steps, but you get a completely overhauled iCal UI and unified contacts window in iChat for your troubles, among other things.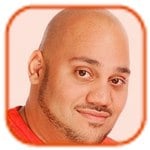 Posted by Andru Edwards Categories: Apple, Software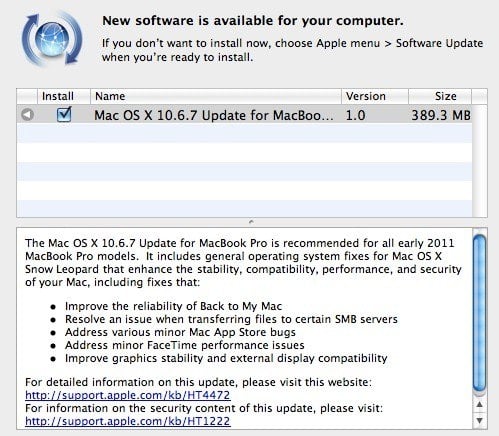 Sure, Mac OS X Lion is getting all the hype, but Apple isn't resting on its Snow Leopard laurels, having just released 10.6.7. The update focuses on improving Back to My Mac, fixing some Mac App Store bugs, FaceTime improvements, and also takes care of that Thunderbolt Cinema Display issue as well. Grab the goods by launching Software Update now.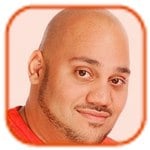 Posted by Andru Edwards Categories: Apple, Features, PC / Laptop, Software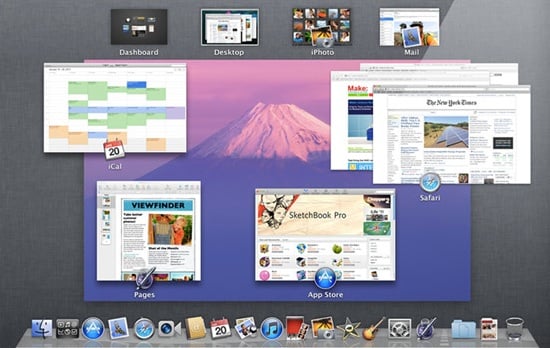 Today I was given a sneak peak at the current state of OS X Lion. It's now looking smoother, though it's still a work in progress.
A few nifty features have arrived since my first viewing of the nascent operating system. As has been mentioned, Lion borrows a lot from iOS, but don't forget that iOS started out as a whittled down version of Mac OS X, so the tides have turned.
Never-before seen features announced today include AirDrop, a wireless file-sharing utility; a redesigned Mail app; Resume, which presents the OS and Apps in the exact state at shutdown; Versions, which allows app developers to implement a feature that saves multiple snapshots of any document being worked on; and AutoSave, which does what its name suggests, saving documents automatically.
Apple also announced today that FaceTime for Mac is no longer beta, and is available in the Mac App Store for $0.99.
I also got a closer look at some of OS X Lion's major new interface tools: LaunchPad, Mission Control, and multitouch support, which works across the other two. Before delving into the previously unknown features, I'll share some impressions of these, which will change the way we interact with our Macs in significant ways.
Click to continue reading Mac OS X Lion: A look at the Developer Preview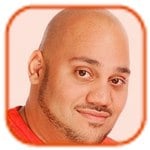 Posted by Andru Edwards Categories: Apple, Corporate News, Software

Inspired by the success of its iPad tablet, Apple is transferring ideas from that platform to its next full-scale desktop operating system, Mac OS X Lion, where they make sense. Among these are the Launchpad view of all installed app icons, a full-screen view for apps, and multi-touch gesture support. Apple has said that the new OS, which is the eighth major release of OS X, will arrive this summer, but today the company made a preview version available to developers.
The update also introduces some new concepts for navigating applications and OS features. Mission Control is probably the most radical, all-encompassing of these. Combining features of Exposé, Dashboard, Spaces, and full-screen apps, Mission Control is just what it sounds like, a place to quickly access all running applications, workspaces, and gadgets.
"The iPad has inspired a new generation of innovative features in Lion," said Philip Schiller, Apple's senior vice president of Worldwide Product Marketing. "Developers are going to love Mission Control and Launchpad, and can now start adding great new Lion features like full screen, gestures, Versions and Auto Save to their own apps."
Launchpad looks and works very similarly to the iPhone and iPad's home screen—a grid of icons for every app installed. Users will be able to reorder and group the app icons into folders, and multiple pages of icons will be accessible with a swipe, just as on the smaller iDevices.
Click to continue reading Apple releases Developer Preview of Mac OS X Lion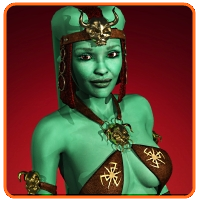 Posted by Patrick Lambert Categories: Google, Software

Last night Paul Buchheit, the former Google employee who created Gmail, tweeted his rather bold prediction that Chome OS was doomed:
"Prediction: ChromeOS will be killed next year (or "merged" with Android)"
He then added on the FriendFeed thread that Chrome OS has "no purpose that isn't better served by Android" and asking "is this too obvious to even state?" As Google started to ship CR-48 preview devices, with tech blogs reviewing them endlessly, people found themselves in front of a new type of system, one that provides much less than Android, or any other OS has provided before. Google is hoping that the web is all that many people need, and targeting Chrome OS at them. But as people started to plug in devices and finding that they don't work, being unable to do simple things like save photos from their digital cameras locally, or write a document without having to be online, it seems that the company still has a long way to go to convince people that Chrome OS is a good idea, for any market.
Read More

| FriendFeed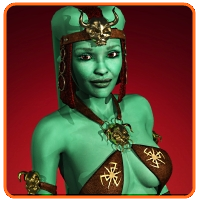 Posted by Patrick Lambert Categories: Corporate News, Google, Software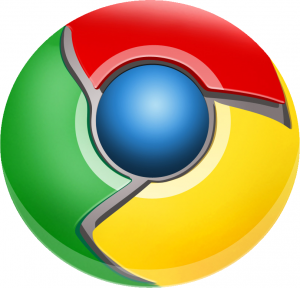 Google already has a browser, Chrome, and a touch-based operating system in Android. Yet, the company has been touting it's upcoming Chrome OS, a system to be run on low powered devices, which will be a complete cloud OS, with no local storage or apps. The New York Times talks with Sundar Pichai, Google's VP, about some of the ideas behind the new OS. The vision is a computer that starts in seconds, not minutes. The system basically runs a browser, and everything is accessed through the web. Whether it's email with Gmail, productivity with Google Docs, or any of the myriad of online products that the giant offers. While the OS will start with netbooks, Google now sees Chrome OS expanding to tablets, laptops and TVs.
It's worth remembering however that the cloud can fail, and that an OS that is completely web centric is of no use when the Internet connection goes down. With the two Google systems, Chrome OS and Android, likely to clash in the future, it's hard to see how compelling the cloud-only option will be.
Read More

| New York Times

© Gear Live Inc. – User-posted content, unless source is quoted, is licensed under a Creative Commons Public Domain License. Gear Live graphics, logos, designs, page headers, button icons, videos, articles, blogs, forums, scripts and other service names are the trademarks of Gear Live Inc.